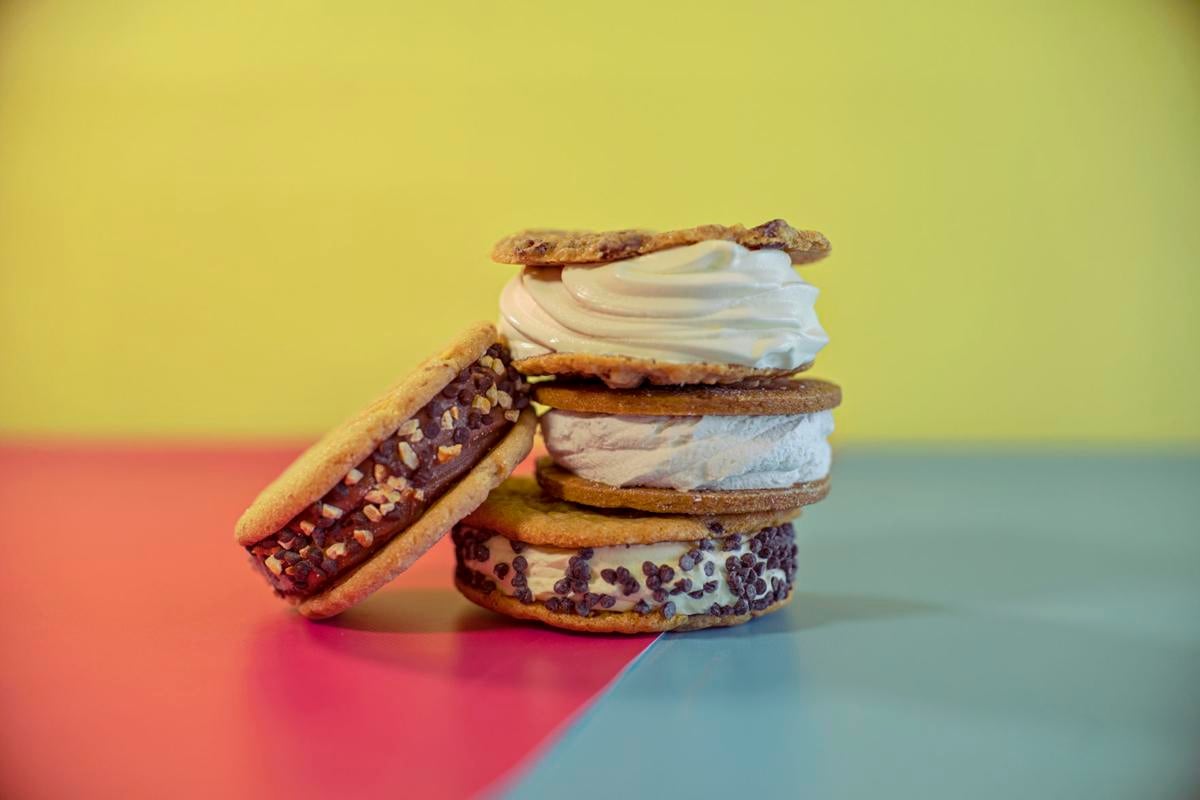 It's officially ice cream-melting weather. The solution? Trading in your messy cone for a gourmet ice cream sandwich.
While it's hard to argue with the classic combination of vanilla ice cream and soft chocolate wafer cookies, here are some places that also offer unique and often unexpected flavor combinations.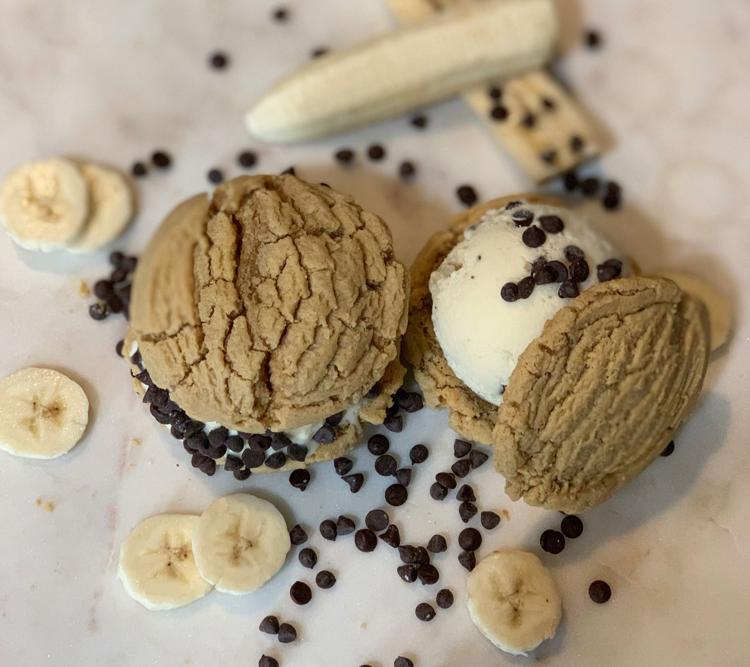 Nickel City Vice has an option for every kind of sweet tooth, and then some for the adventurous type, too. Sandwiches pull inspiration from classics including cheesecake, carrot cake and red velvet, plus such unexpected flavors as candy apples, fruity pebbles and cake batter.
Rollin in the Dough, a popular flavor, has brown butter ice cream sandwiched between edible cookie dough slices. Gluten-free options include Ice Loves Cocoa (Cocoa Pebbles cereal milk ice cream between two Cocoa Pebbles Rice Krispie treats) and Shimmy Shimmy Cocoa-Nut, (creamy chocolate ice cream with two coconut macaroons).
Sandwiches are $6 each and can be purchased online at nickelcityvice.com with free local delivery within 10 miles. Custom orders can be arranged. To keep up with latest offerings and pop-up locations, visit Nickel City's Instagram at @NickelCityVice.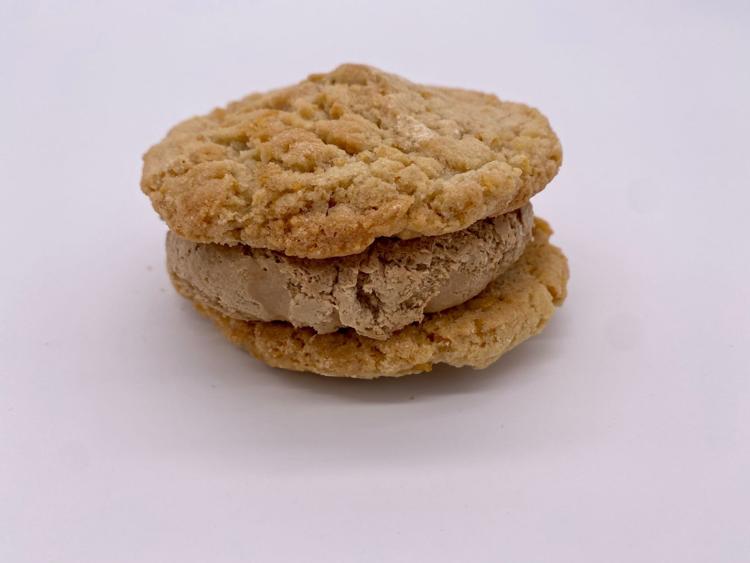 79 Canal St., Lockport (201-1643) and 1900 Hertel Ave.
Lake Effect is home to award-winning, homemade unique ice cream and while it might be tempting to grab a pint from your neighborhood grocery store, these sandwiches are worth a trip to their storefront.
Ice cream sandwiches combine Lake Effect's award-winning ice cream with cookies made from Lockport bakery Tater Cakes.
Flavor combinations change frequently, but some of Lake Effect's most recent creative concoctions have included spiced Vanilla Chai ice cream sandwiched between sweet cinnamon snickerdoodle cookies, and decadent salty caramel ice cream paired with cornflake cookies, providing just the right amount of crunch.
Lake Effect also uses other local favorites in its ice cream experiments such as sponge candy, Paula's Donuts and Public Coffee and Espresso.
Sandwiches are $5 at both locations. Hertel is open from 11 a.m. to 10 p.m. daily and Lockport is open from 11 a.m. to 9 p.m. daily.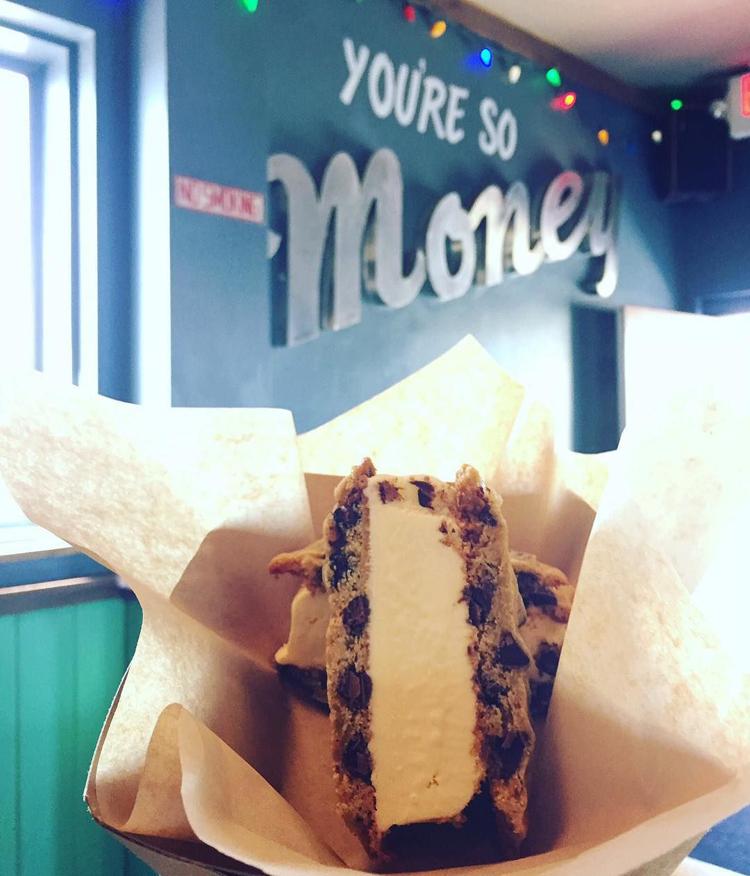 211 South Park Ave. (240-9901)
When you think of Ballyhoo, you usually think gourmet sausages, craft beer and mouthwatering mac and cheese. The last item you would think would be ice cream sandwiches.
But occupying the sole spot on Ballyhoo's dessert menu is the affectionately named Nancy's Ice Cream Sandwich. This sandwich has familial roots, using the chocolate chip cookie recipe of owner Tim Stevens' mother paired with vanilla ice cream. This sandwich is a heavyweight and could easily be a meal on its own.
It's $7 and can be ordered while dining on Ballyhoo's patio or for takeout by calling the bar or ordering online at buffaloballyhoo.com. Current hours are from noon to 9 p.m. Sunday, Monday, Tuesday and Thursday and from noon to midnight on Friday and Saturday; closed Wednesdays.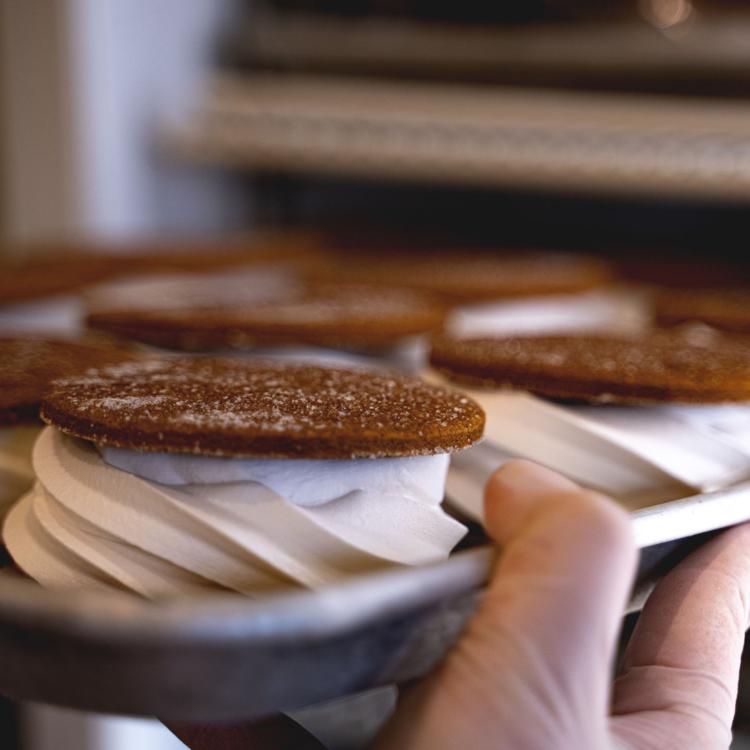 1501 Hertel Ave. (388-1655)
Known for overflowing sundaes and bedazzled cones, this sister brand of Lloyd has made its mark on the Buffalo ice cream scene.
Using milk from pasture-raised cows, Churcn offers classic flavors paired with homemade cookies and the occasional twist. Its latest offering is a PB&J ice cream sandwich which includes a combination of strawberry soft serve with strawberry jam between peanut butter cookies, rolled in a crunchy peanut coating.
A vegan option features chewy gingersnap cookies with Churn's dairy-free coconut ice cream. For the chocolate lover, you can't go wrong with the classic combination of peanut butter cookies filled with ribbons of chocolate ice cream.
Ice cream sandwiches are $4.99 each. Takeout hours are from noon to 10 p.m. Monday through Saturday (closed Sundays).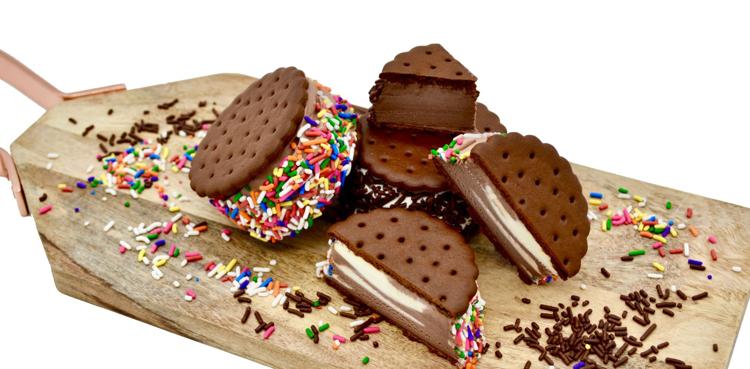 908 Niagara Falls Blvd., North Tonawanda (693-5391)
Founded in 1938, Platter's is one of Western New York's oldest candy stores. And while it does a great version of the classic ice cream sandwich, it also adds a twist that recalls one of its most popular flavors.
Classic choices feature premiere custard from Upstate Niagara placed between chocolate wafers with either rainbow or chocolate sprinkles. Custard options include vanilla, chocolate, chocolate and vanilla twist. Or opt for a tangy twist with the orange chocolate ice cream sandwich that has the exclusive, original orange flavoring found in its popular orange chocolate items.
For $2.50 each, there's no better deal. Hours are 9 a.m. to 9 p.m. Monday to Saturday and 10 a.m. to 9 p.m. Sunday.
Stay up-to-date on what's happening
Receive the latest in local entertainment news in your inbox weekly!