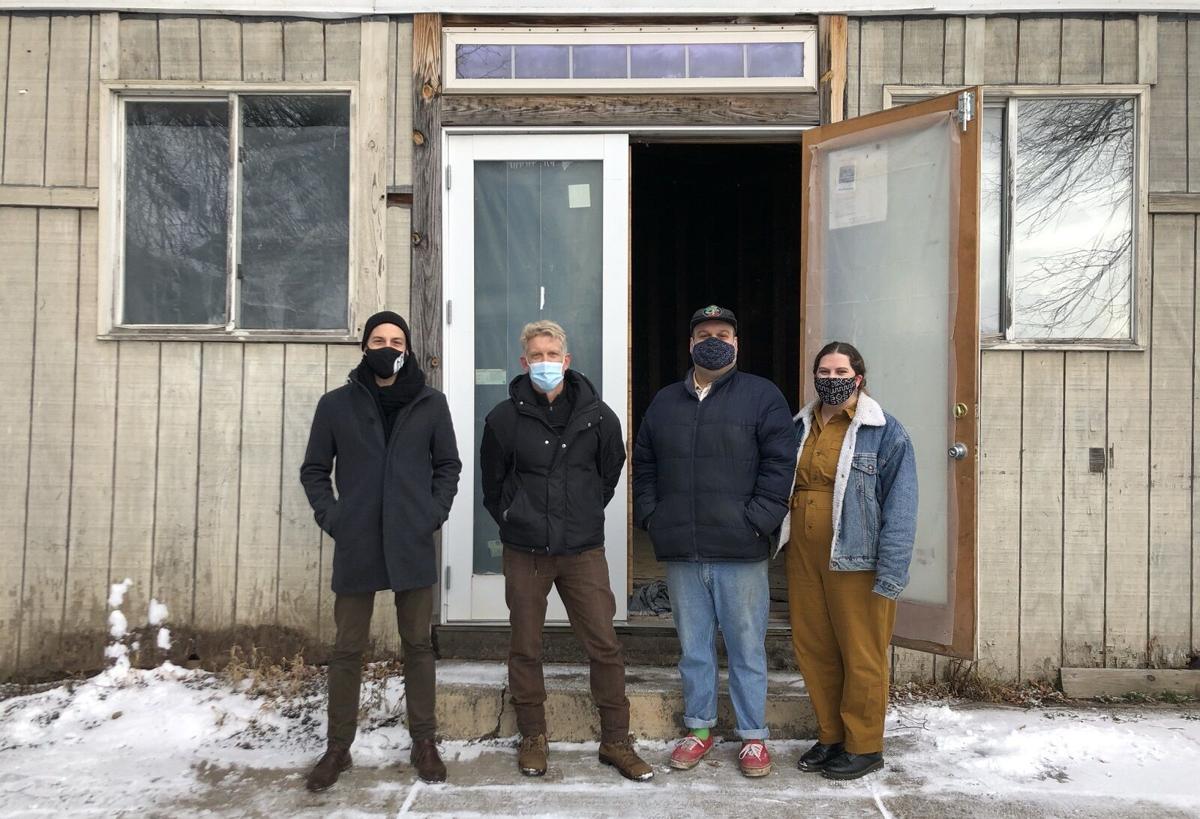 If there's a noble current rising in the restaurant industry, it's an emphasis on better treatment for workers. That's the general mission behind successful bakery-café BreadHive, new Café Godot in the West Side and the revised Amy's Place, and soon – Extra, Extra, a new pizza and wine eatery coming to 549 W. Utica St.
Bridget Murphy and Joey Pucciarelli, a married team with more than a decade of restaurant experience apiece, are working with developer Frits Abell and architect Seth Amman to build this worker-owned enterprise, with the goal of opening in late summer or fall 2021.
"We've realized what we love about (restaurants) and what we don't love, and we've always wanted to open our own place," said Murphy, who has recently worked at Remedy House and wine store Winkler & Samuels.
The co-op's founders intend to further a model based on equitable and sustainable employment for restaurant workers – who, at Extra, Extra, will receive an identical living wage, benefits and equity through the cooperative approach.
The model stems from more than just the rising number of worker wage lawsuits in the last few years. It's about becoming an "overtly welcoming" anchor in the evolving Five Points community, where diverse neighborhood residents are employed at the pizzeria.
"Often times, restaurant owners don't treat their staff like it's a career, and, in turn, the staff doesn't treat it like a career, either," explained Murphy, who received a crash course on the worker-owned model from PUSH Buffalo's Cooperative Academy. "There's lots of turnover, low wages, long hours. Joey and I have realized this is something we want to do forever, so we want to create jobs like that where our peers can also have (a career)."
While Abell noted that there was some community pushback on the pizza shop's plans, he sees Pucciarelli and Murphy's effort as echoing other "organic" neighboring endeavors.
"There's Urban Roots, PUSH Buffalo, Mass Ave. Project – plenty of strong grassroots efforts already, and I think this is a perfect complement," Abell said.
Extra, Extra can be described as a "slice shop," said Pucciarelli, who has evolved from Fredonia pizza slinger to small-batch bread baker to full-fledged pizzaiolo, learning the trade from now-consultant Jay Langfelder, who hired Pucciarelli to work dinners at Jay's Artisan Pizza in Kenmore. 
But unlike Jay's, Extra, Extra will forego the Neapolitan and Detroit-style pizza route for more "low-brow" pies, such as larger New York-style circular pies and square Grandma-style pies, emphasizing simple, yet quality ingredients. Pucciarelli said Extra, Extra will feature bar-friendly pies with "cracker-thin crusts" for the after-dinner crowd, with closing time around 10 or 11 p.m.
"It's an accessible food, everyone loves pizza," Pucciarelli said. "It doesn't just appeal to an upper class, it's something that pretty much everyone across all socioeconomic levels can appreciate and enjoy. It's a comforting food, it's welcoming."
Sandwiches, salads, soft-serve ice cream and approachable wines sourced, when possible, from underrepresented female producers in the region, Murphy said, will also be available.
The focus, of course, will remain on the workers, representative of the surrounding community, with an emphasis on skill development.
"(Pizza-making) is a unique skill that can be taught and something you don't need a college degree for," Murphy said. "It's perfectly suited for people from different backgrounds."
"It's very transferable," Pucciarelli added. "Almost anywhere in the world, there are pizza shops around. It's a good trait, a good skill to have."