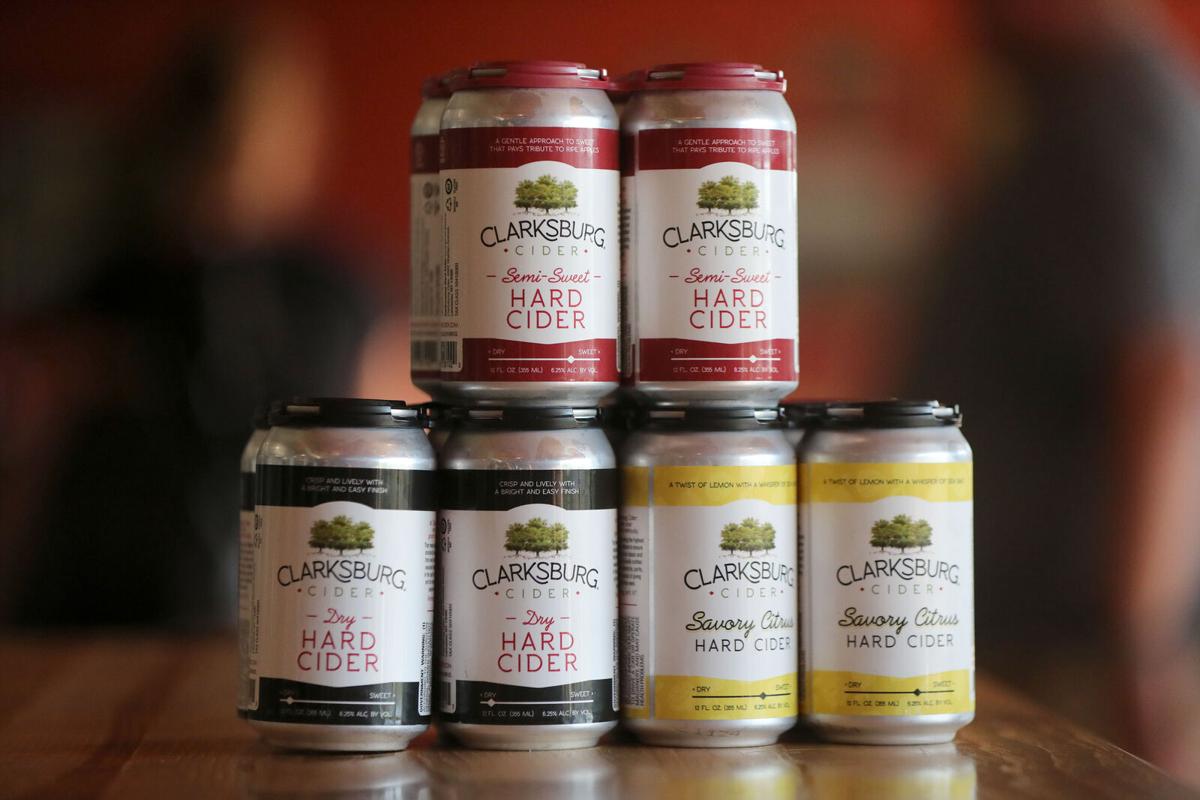 When it comes to enjoying an adult beverage, I consider myself an equal opportunist. If you've ever read my words, it may shock you that I don't only drink beer. I welcome all libations – seltzer, whiskey and rum chiefly among them. I also enjoy a good cider, and if you haven't been paying attention, there are some killer apple-based beverages being created across Western New York.
If you're reading this thinking that cider just tastes like apples, you are sorely mistaken and exactly the type of person I'm writing this article for. Sure, there are plenty of apple-forward ciders, but these beverages can be so much more. Some are sweet, others are dry and crisp. They can be fruity, boozy, sessionable, barrel-aged, cocktail-inspired and so on.
While there are a few finer points to it, the overall idea of the cider-making process is to start with fresh apple juice (either by mashing the apples yourself or buying pre-squeezed juice), add yeast (champagne yeast is a great choice), and then wait a few weeks for everything to ferment. If done correctly, the result is a tasty and refreshing hard cider.
Cider isn't just for the fall season either. Good cider can be found year-round. Here are five great ciders to seek out, whether you are a cider veteran or just getting into the game. Just make sure you have your porron handy, because everyone knows, cider is best enjoyed out of a porron. (Yes, I do have my own.)
8503 Lower Lake Road, Barker (795-3580)
Ever since I drank way too much of it in the VIP tent at the Buffalo Brewers Festival years ago with my friends Scott and Dave, I usually have a few bottles of BlackBird's Dabinett English Style Cider on hand. My favorite of BlackBird's catalog is produced with a blend of traditional English and American cider apples to create a full-bodied complex flavor with sharp apple notes. Available: Bottles.
4493 Walden Ave., Lancaster (317-9779)
Though it only recently opened in Lancaster, Clarksburg Cider is doing some delicious things. While its flagship Savory Citrus is worth a mention, I gravitate toward its Dry Hopped Cider, being a beer guy at heart. Though it clocks in at 6.25%, this cider drinks light, crisp and refreshing, thanks to New Zealand Wai-iti hops. There's a slight herbaceous note as well for good measure. I'm not the biggest fan of hibiscus in my adult beverages, but Clarksburg's Pineapple Hibiscus is delicious. This fruit-forward cider features big notes of pineapple and a pleasant, smooth floral finish. Plus, it's purple, so that's cool. Available: Draft.
6459 Cunningham Creek Road, Canisteo (607-301-3244)
I have been a fan of Cider Creek ever since they did a collaboration with Resurgence Brewing (Sour Is Love was the bomb) way back when. Its Loganberry Cider is a delicious beverage that features all the fun of loganberry without the teeth-rotting sweetness. It's mildly tart and thoroughly refreshing. Cran-Mango Saison Hard Cider is also worth a try. Available: Cans.
10609 Ridge Road, Medina (585-318-4418)
I miss Leonard Oakes Cider Bar at the Barrel Factory. And though I love Pit of Despair and Eloquince, I chose the original Steampunk Cider. Combining traditional bittersweet apples with new age dessert apples (Fuji and Braeburn), Steampunk is a classic cider that features everything you could want in a cider. Just be mindful of its 7% ABV, because it will sneak up on you. I speak from experience. Available: Bottles.