The story behind Witter's, the popular North Tonawanda sports bar, would be different were it not for an inspiring darts comeback on Grand Island.
That bar competition sparked a tighter friendship between Witter's new owners, Joshua Ramos and Carmen Laurendi, roughly 10 years ago. On a whim, Laurendi had asked Ramos, whom he had met through his job as a lawyer, to fill in for a dart league.
The duo struggled at first: in the game of cricket, their opponents had closed out all numbers except for 15 and, with their backs against the wall, Ramos suggested they try to hit 15 as many times as they could to accumulate points. Both partners locked in and completed the comeback.
"It was like our mini Super Bowl right there – we had such a great time," Ramos remembered. 
Their friendship blossomed, their professions overlapped – through Ramos' role at Ramos & Ramos law firm and Laurendi's efforts with his parents at Howard Hanna – and their families began to hang out. When they noticed Witter's previous owners, Peter and Shelley Witt, had put the bar-restaurant up for sale in 2019 after running it for 12 years, Ramos and Laurendi took the chance to do something new.
"We get asked all the time if we're related, if we're brothers," Ramos said. "Sometimes we'll wear matching T-shirts just to confuse people."
Witter's was closed for about a month during the ownership transition, with Ramos and Laurendi sealing the deal with the Witts on Nov. 13 and opening two weeks later. One of their first goals was to win over Witter's previous regulars of which there are many, thanks to a history of good burgers, wings and the bar's role as a neighborhood meeting place, even when it was Soos' Oliver Street Café.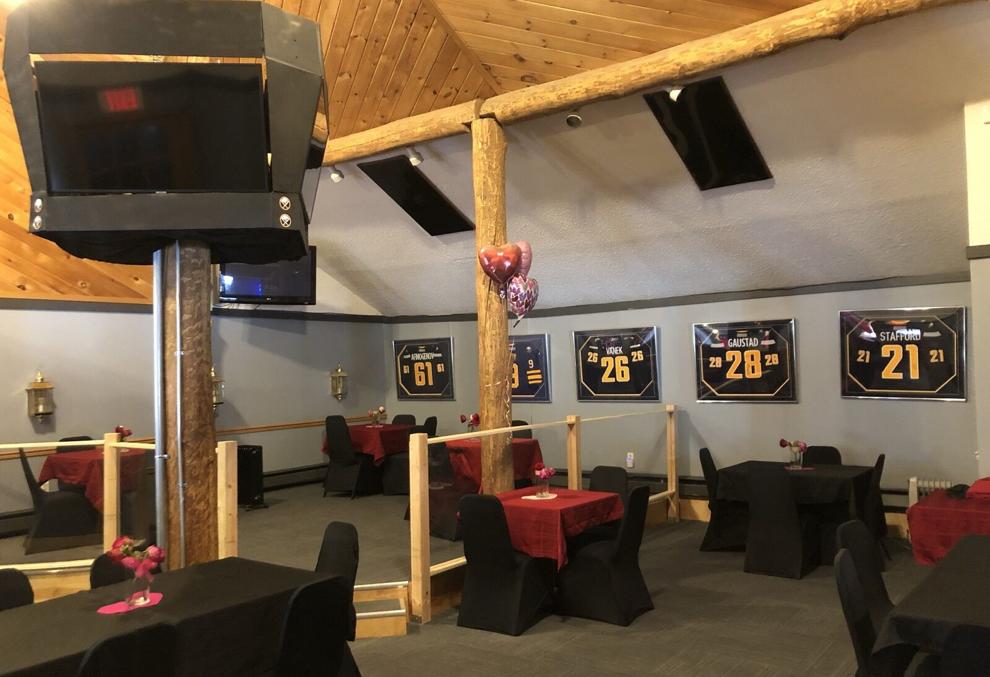 Keeping popular bartender Mike Sammarco on staff and respecting the tradition of the Buffalo sports bar were key. A handful of retro Sabres jerseys still line one wall of the dining room, with art featuring Bills quarterback Josh Allen on the opposite side. The bar area, with the exception of removing games in the front corner and cutting out a small section of the bar for easier navigation, remains about the same.
Aesthetic changes included replacing faded carpet and installing a "jumbotron" with four TVs in the middle of the dining room.  
Beyond the new-look dining room, the kitchen has experienced the biggest change. Ramos and Laurendi have nearly tripled the number of cooks and front-of-house staff, compared to the previous owners, with the end goal of Witter's becoming more restaurant than bar. The new duo plans to change the bar-restaurant's name after a year or so, add a brunch menu and transform the upstairs apartments into a small banquet hall accommodating roughly 80 people.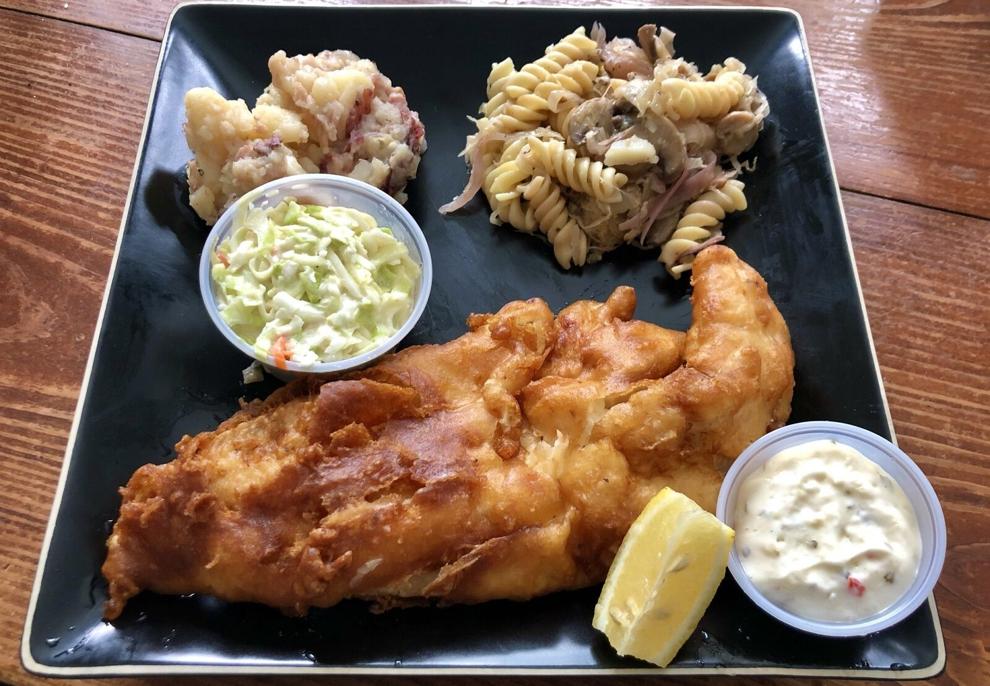 The menu is highlighted by the fish fry ($13.99), available Wednesday through Friday, with 12-ounce Alaskan haddock prepared beer-battered, breaded or broiled. Beer-battered is standard – nine out of 10 customers choose it this way, Ramos said – but Laurendi enjoys breaded because of the added flavor from the Italian breadcrumbs.
The choice of accompanying sides is noteworthy, with lazy pierogi – a buttery, deconstructed version of the Polish pockets – and German potato salad joining fries and macaroni salad.
Witter's has been selling out of fish frys for Friday dinners, so customers are encouraged to preorder between noon and 4 p.m. Stuffed mushrooms (filled with Sloan Market's signature Gaetano sausage, provolone and Alfredo sauce) and stuffed peppers (packed with sausage, provolone and brown butter breadcrumbs), both $9.99, are popular items.
Habaneros are steeped for six hours inside a blend of three barbecue sauces to find the right balance of heat for the habanero barbecue wings (10 for $11.99). The punch of the spicy sauce lingers, but they were far from inducing tears. Wing sauces run a little hotter at Witter's than at most bars.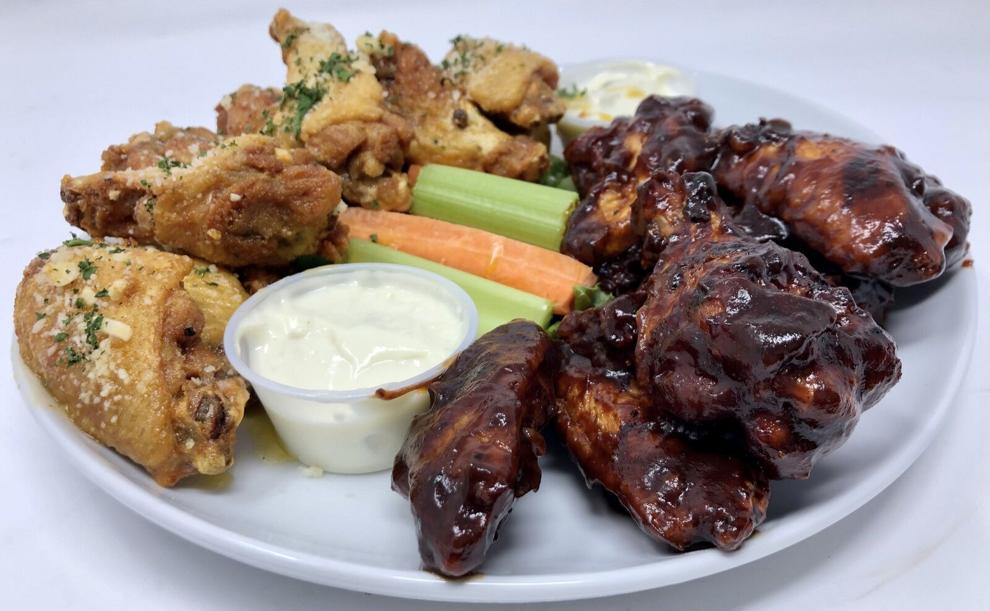 The draft beer list has grown to 21, with Pearl Street Brewery's Sabre's Edge double IPA – a rare find on any local bar's beer list – among the most popular craft selections, moving at a rapid rate of a keg per week.
As Ramos and Laurendi learn the rigors of owning a restaurant-bar, they said they're happy to be able to work together in a setting that excites them.
"I actually enjoy being here – it's so fun to step in where need-be, talking to customers," Ramos said. "Once they get to know Carmen and I, they love the place even more. We bring a new sense of energy to this place. We're enthused to be here, and I always think energy is contagious."
300 Oliver St., North Tonawanda (693-1370). Hours: 11 a.m. to 10 p.m. daily. Can seat 100 at full capacity.