Cold temperatures, gray skies and lots of precipitation – whether rain or snow – are the hallmarks of winter in Buffalo. Though we're a hardy bunch here and can enjoy outdoor winter activities such as skiing and skating, sometimes we're just looking for a little warmth and comfort.
That's where our local restaurants come into play, offering the winning mix of homey food and a relaxing atmosphere that provide the comforts of home while also getting us out of the house. Here are six places to try.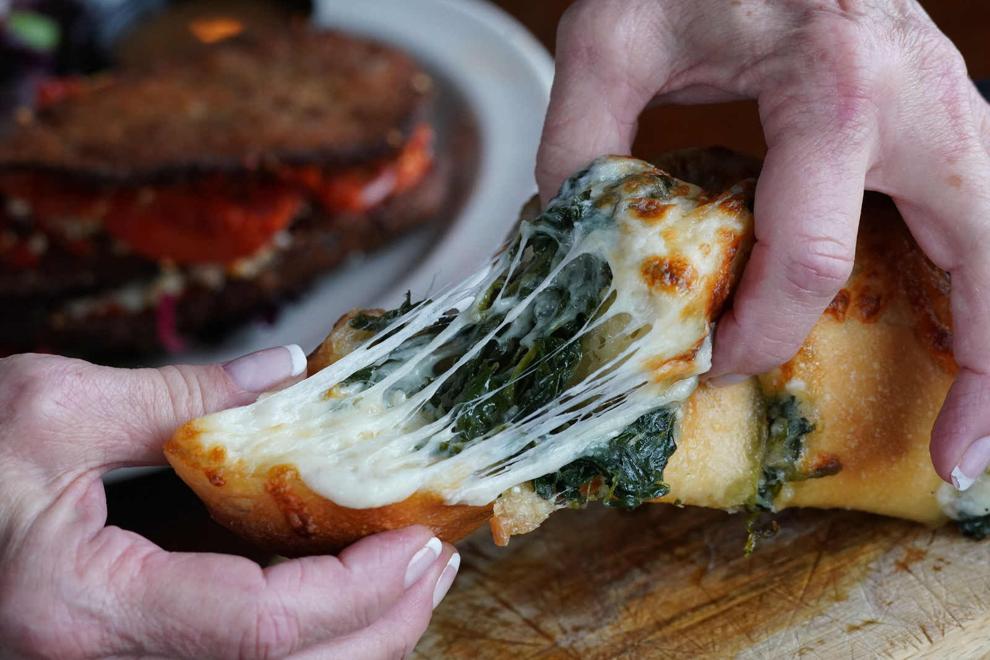 With work by local artists on the wall, the menu boards mimicking a chalkboard and the friendly and welcoming staff, it's hard not to feel at home at this Main Street staple. Originally opened in the early '90s, it was taken over in 2019 by Eric and Nikki Gawron, who put their own spin on the restaurant.
"We've really centered it on the food and developing the menu with consistency," Nikki Gawron said.
Being a bistro and coffee bar, Taste has many comforting flavors and items, including a cup of its Aurora coffee blend that you can only get here.
One of the ultimate comfort food choices has to be the warm, melty and gooey campfire classic, S'mores. At Taste, you can enjoy them tableside with a small flame and all the fixings to make enough for two or four people.
Other comfort foods include waffles and French toast for breakfast and sandwiches and wraps for lunch, including a warm Monte Cristo, or the Millard Fill-Me-More with chunky, housemade chicken salad mixed with tart cranberries, the crunch of walnuts, fresh greens and red onions rolled into a wrap.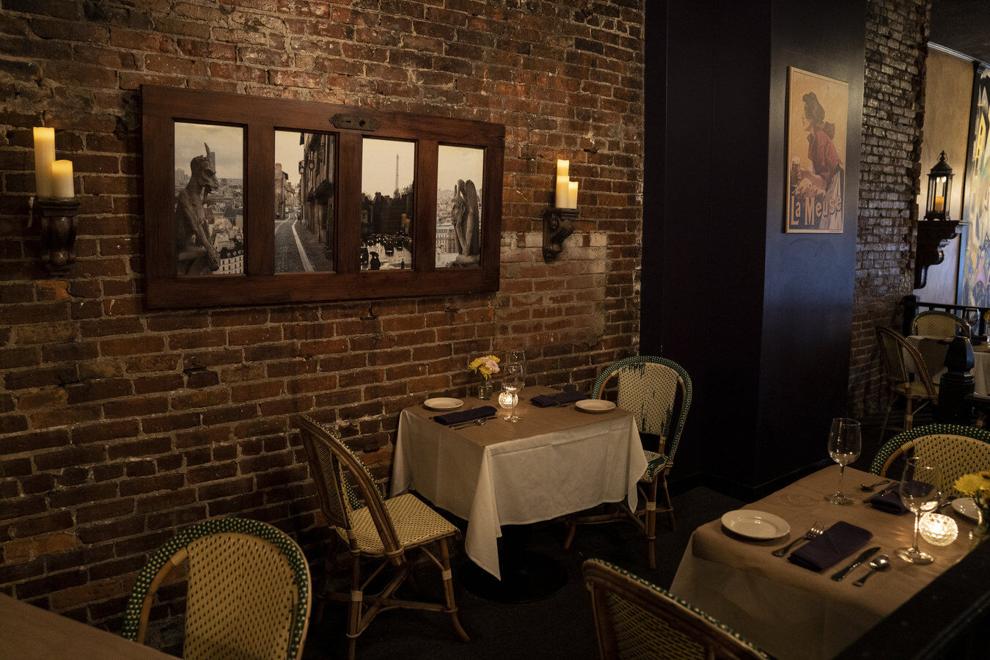 Feeling like we're away on a European vacation transports us away from a cold winter day. That's the feeling inside Coco Bar and Bistro, which brings a slice of France to downtown Buffalo.
"I think I watched 'Midnight in Paris' one too many times," said Maura Crawford, who opened Coco in 2012.
The restaurant's warm design – exposed brick walls, high ceilings and large art and murals of such landmarks as the Eiffel Tower – conjures the feeling of a European salon, which is echoed in its menu of bistro classics.
Crawford, who lived in Europe, said her inspiration also stems from different cafes she's visited.
"I want to take you away from the world of cell phones and TV's, to a simpler time," she explained. "Some places are sleek and perfect, I try not to be perfect."
One warm and hearty dish is mushroom walnut bolognese, which includes cremini mushrooms, walnuts, onion, carrot, tomato, red wine, herbs and bucatini noodles. The dish is vegan, yet the sauce genuinely resembles a traditional bolognese meat sauce.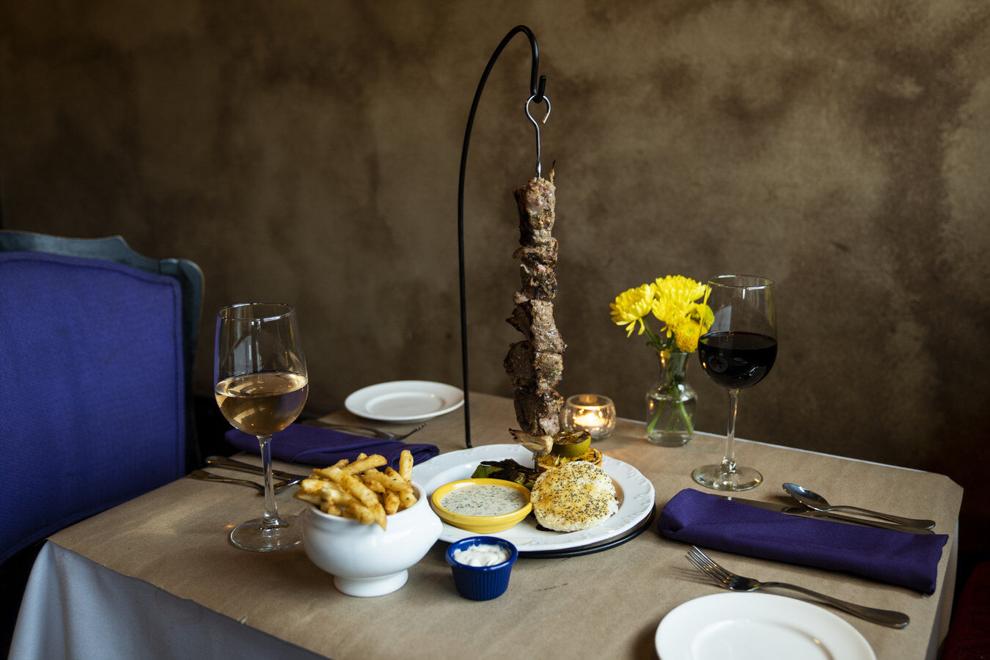 Coco's also works to take you away with "Wanderlust," a series of winter weekend menus each themed to a different region of the world. The food of Malta is on the menu Jan. 26-28; Lebanon, Feb. 2-4; Brittany, France, Feb. 9-14; Ethiopia, Feb. 16-18. It culminates with the Moules Fest XXI, Feb. 20-22 with a menu of all-you-can eat mussels of various flavors, frites and baguette.
"Everyone wants to get away in the winter," Crawford said. "And we'll take you away."
The small, warm-toned interior immediately gives off a welcoming vibe. It is dimly lit with a variation of round and square tables and a window with a view of Main Street.
With soup at the top of comfort food lists, try a bowl of savory Pho. It's served with sliced chicken or beef, thai rice noodles in broth and herbs. Try a bowl of pho with a window seat.
Noodle dishes are also great during the winter, and the spice in the Pud Woon Sen makes it especially desirable this time of year. It is made with glass noodles – long transparent noodles – mixed vegetables, sesame oil, cilantro and fried garlic. Add chicken or shrimp as a protein.
The casual, cozy atmosphere and the welcoming staff at Lebro's combine to make guests feel at home. That makes sense, considering its roots as a house. It retains its exterior charm after being refurbished and turned into the quaint, family owned Italian restaurant that opened about 40 years ago.
"It's the neighborhood place to go," said Tina Paolini, who co-owns the restaurant with her husband, Carm. They not only treat their customers like family, but their staff, as well, leading many to remain with them for more than 20 years. They also frequently give back to the community.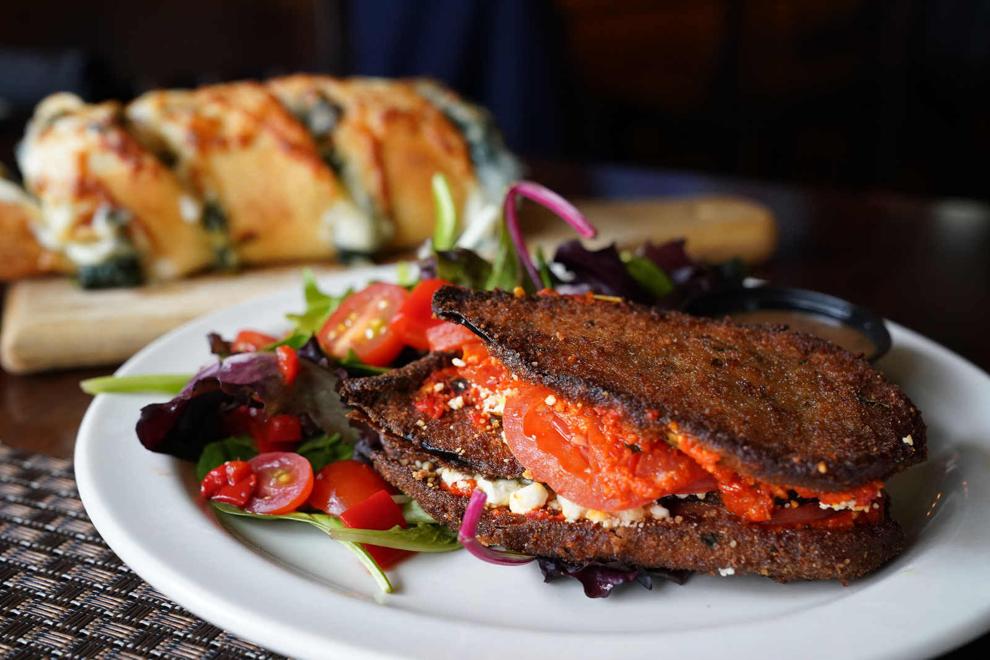 Sit at the bar, the cozy front alcove or at a table inside the dining room and order from a menu full of choices – including pasta fazool soup and an open-faced hot turkey sandwich – to warm you up on a cold winter day. Warm stuffed spinach bread – a baked loaf of bread stuffed with spinach and gooey cheese – is the definition of comfort food, and can be a meal on its own. Cheese ravioli is one of the coziest comfort meals you can order, and is served here with your choice of marinara, tomato basil or meat sauce. The eggplant stack is a hearty meal of breaded eggplant layered with goat cheese, fresh tomato and roasted red bell pepper pesto on a bed of field greens, drizzled with balsamic vinegar.
There are two locations for TC&B, a great place for happy hour. The East Amherst location does have a cozier feel, with a small bar, Edison lights throughout and neon light signs with quirky sayings. The tables are closer together, making it the perfect place for gathering with loved ones, whether it be at the bar or bar tables up front, or the tables by the toppings bar in the back.
The food and beer options are similar at each, with seemingly endless options for tacos, a food that somehow always feels good. Start out with the chips and chorizo queso. Then, try options that turn favorites into gourmet tacos such as the Philly Cheesesteak taco with chopped rib eye, diced peppers and onions and queso (add jalapeños for a kick on those extra cold winter days), and Johnny's Buffalo Chicken taco with shredded chicken, diced carrots and celery, blue cheese and hot sauce.
Dina's (15 Washington St., Ellicottville)
Dina DiPasquale grew up skiing in Ellicottville before attending college in Colorado. When she returned and prepared to open a restaurant in Ellicottville, she knew she wanted to bring back a touch of the west with her.
"I wanted to bring some of the western flavor to the restaurant," she said, calling the design a "western ski town vibe" that fits with the frequent visitors during ski season.
Dina's has a classy, rustic feel with the large, globe-shaped glass lights and brick and ebony wood spread throughout the restaurant. It's open and bright when you first walk in, and dimly lit with tall booths in other sections. The further you walk into the restaurant, the more warm and intimate it feels.
Anything with melted cheese is comfort food and at Dina's, a good choice is the baked brie that is topped with a sweet pecan-brown sugar glaze, raspberry sauce and served with naan flatbread and grapes. A perfect starter, the warm dish nearly melts the instant it is cut into. Pizza is another homey dish. Among the choices is The Judy with extra virgin olive oil, roasted garlic, spinach, sun-dried tomatoes, mozzarella and feta, which is a perfect option for sharing, especially after skiing all day at Holiday Valley.