Irenka Woszczak and Agnieszka Sołtysiak grew up together in Buffalo's Polonia District as children of Polish immigrants.
As they got older, they noticed their repertoire of Polish cooking was broader than many of their peers, especially Polish-Americans who'd never spent time in the old country.
Woszczak's version of zupa ogórkowa, dill pickle soup, was honored at Zupapalooza, the Polish soup festival a few years ago. It wasn't until recently she and Sołtysiak found a ready vehicle to spread the gospel of Polish home cooking to the masses.
"Everyday Polish Cooking With Irenka and Agnieszka" made its public debut on YouTube just before Christmas. Dishes for Wigilia, the traditional Polish Christmas Eve supper, were the subject of the 30-minute episode, shot at the presentation kitchen that's part of Webster's Bistro in North Tonawanda.
The women rolled out dough and rehydrated dried mushrooms to make uszka, "little ears," stuffed dumplings formed into tortellini-like shapes. "We hope this sparks your memory of Wigilia past with memories of babcia or dziadek (grandma or grandpa) preparing this very special meal," Sołtysiak said.
Pierogi and beet soup were also on the agenda for the Wigilia show.
"Within three days of posting the Wigilia episode, we had 2,500 views and only two that disliked it," Woszczak said. "We posted the recipes to our Facebook page. People are receptive and happy to see it and watch it and full of anticipation for it to be full-blown."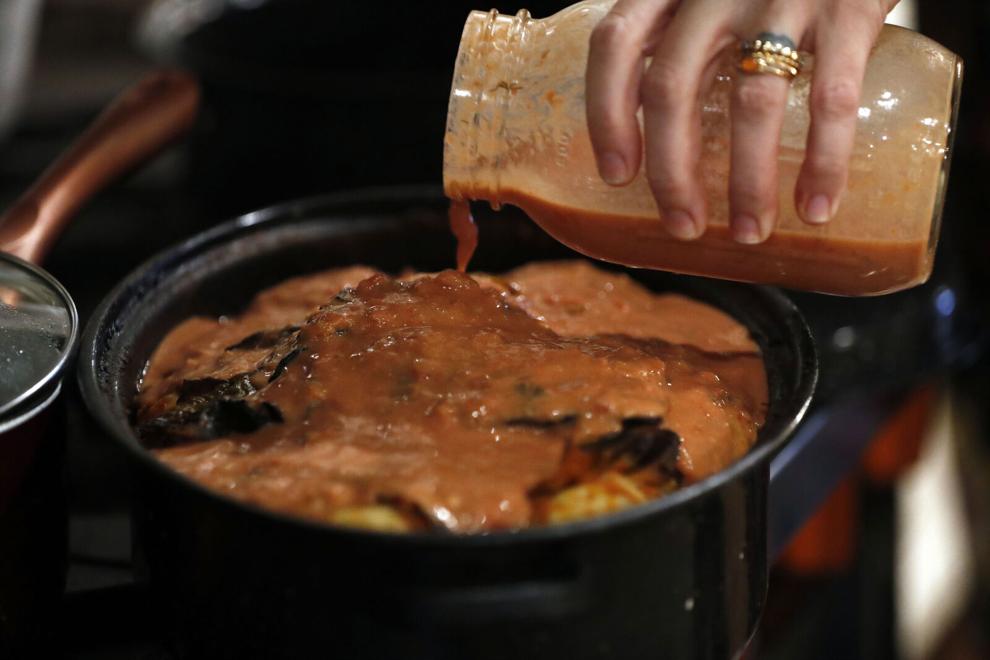 The show has been underwritten by the Polish American Congress, and has been produced by a team of experienced food television professionals. Three more episodes have been shot and edited, she said. Producers are seeing if they can reach a deal to have the shows broadcast on television. If that doesn't happen, they'll join the Wigilia show on their YouTube channel, Woszczak said.
They're happy to spread the message that Polish cooking is worth the effort.
"I'm an optician, and Agnes is a medical assistant," Woszczak said. "We're homegrown chefs who do this from our passion, and the love of what we do. This is our lifestyle. This is the way we live, it's not something that we do for an occasion at any given moment."
If the recipes of their families and other overlooked gems of Polish cuisine can live on through them, she said, they'll have done worthy work.
The women are planning their next show: an Easter special. White barszcz, creamy horseradish soup, sausage fresh and smoked, beet salad, root vegetable salad, mazurek (honey cake) and babka (sweet bread).
"We have the recipes that our families have passed down to us for generations, that we just love to enhance, and create on an everyday basis for our families," Woszczak said. "It doesn't have to be just for a holiday, and it doesn't have to be something that you bought that was commercially produced.
"When people say it's complicated or that it's not worth the effort, we want to show people that you can do these things, and have really good healthy Polish food in your house on a regular basis."