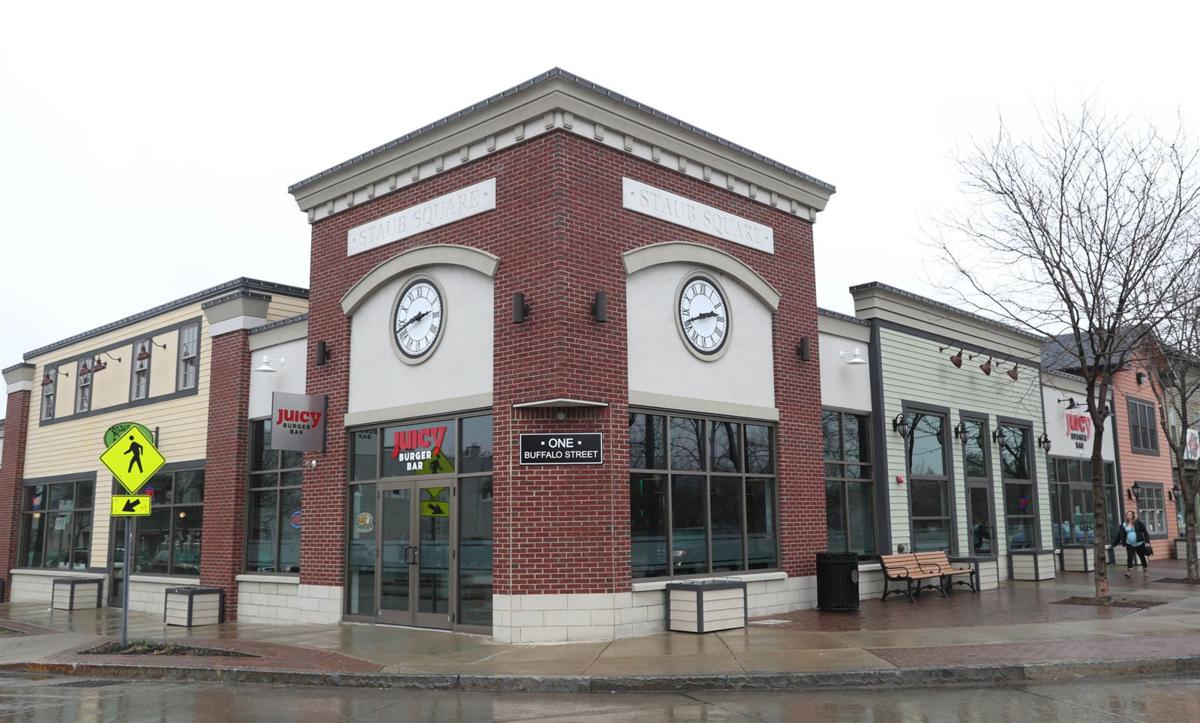 What constitutes outdoor dining has been a point of contention among restaurant owners and health officials, with Erie County Department of Health Commissioner Dr. Gale Burstein warning specifically against "igloo" dining – groups inside mostly enclosed structures – in a county briefing this week.
Two restaurants – Juicy Burger Bar and Carte Blanche in Hamburg, both under the ownership of Tim Sardinia – received word from the Erie County Department of Health in the last 24 hours that their outdoor dining structures did not meet the guidelines set by NY Forward, the state's reopening plan during the Covid-19 pandemic. 
"... Our intention for our Burgerloos was for our guests to enjoy a very special experience in a ventilated and sanitized space while being shielded by the unpredictable Buffalo weather," wrote a representative of Juicy Burger Bar through the restaurant's Instagram page. "It is our hope that there is change in our future. Not only for us but for every single one of the locally owned restaurants, our friends. We are all in this together."
Later in Juicy's update, the post mentions that representatives were told, if Erie County were in the yellow zone, these outdoor structures would be permitted. For now, reservations for Juicy's igloos and Carte Blanche's greenhouses have been put on hold.
A statement from Kara Kane, spokesperson for the Erie County Department of Health, reiterated the county's earlier warning in regard to these approaches to outdoor dining.
"Our public health sanitarians have informed many local restaurants that igloo structures and structures that do not have two open sides do not conform to NYS Guidance for outdoor dining in orange micro cluster zones," Kane said.
Kane did not know the number of restaurants affected by the igloo ruling. Tappo Restaurant, which introduced igloo dining to Buffalo in the last few years, opted to close for the season in November when they were approached – although not shut down – by the health department. Santora's, on Transit Road in Amherst, had its liquor license suspended by the State Liquor Authority on New Year's Eve, due patrons dining in what the liquor authority deemed a "fully enclosed structure."