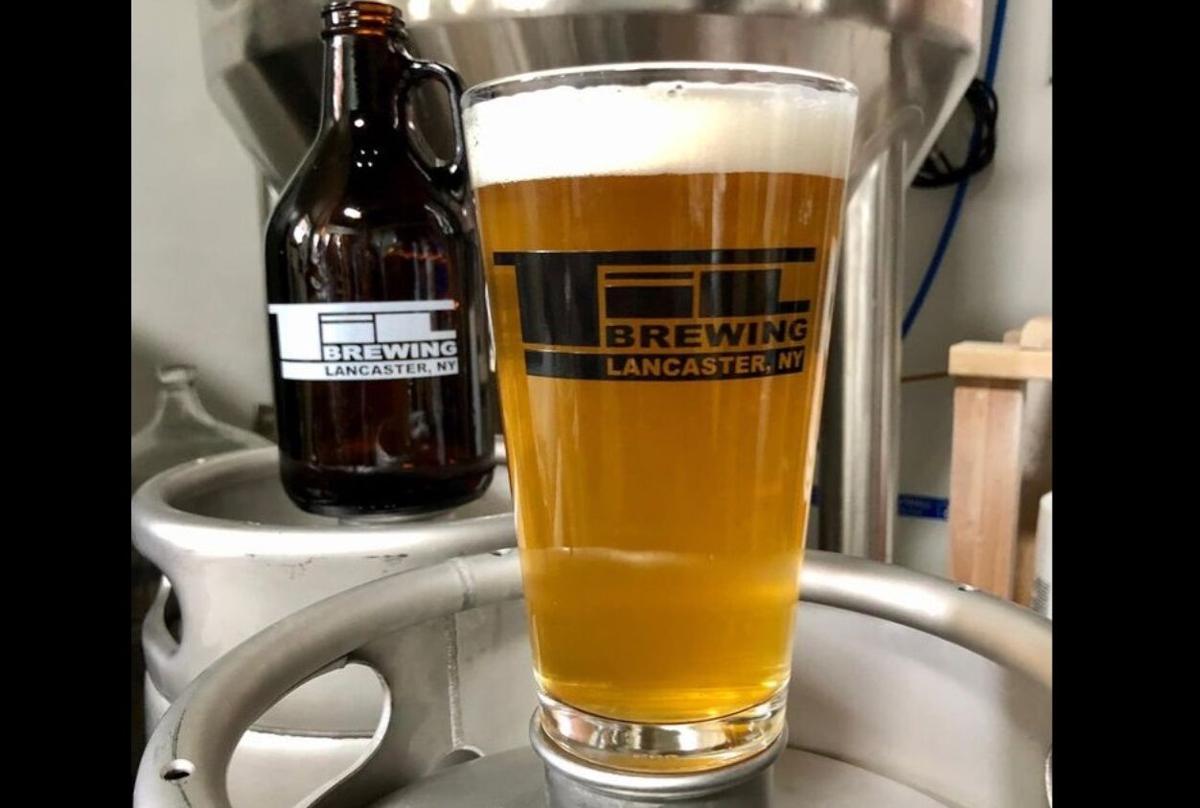 If everything works out as Jeffrey Henseler hopes, TIL Brewing will become Lancaster's first brewery-taproom sometime in 2022, but for now, the licensed small batch farm brewery can ease its way into existence.
Henseler homebrewed for years with his friend Joe Marshall, long before Marshall founded Lancaster farm meadery Lilly Belle with his wife, Tricia, in 2016. After the Marshalls opened Lilly Belle's taproom at 11 W. Main St. two years later, Joe Marshall approached Henseler about starting a brewery together.
"We'd really like [the taproom] to be in Lancaster," Henseler said. "Joe lives there and already has a good following, and there's no active brewery in Lancaster. It's a nice opportunity for us."
For Henseler, a dedicated hobby evolved into a professional opportunity after Marshall's inquiry, and while he and Marshall are still seeking a space for a taproom, the duo is already brewing and serving TIL beers from four or five taps at Lilly Belle. A honey pilsner, West Coast IPA, East Coast IPA and pale ale are currently on offer, and a hefeweizen and stout aren't far away from making an appearance, Henseler said.
The business name stands for "Things I Like," Henseler said, and the duo shares a taste for clean, crisp and hoppy beers. They're confident in producing a wide range of styles, though, and are eager to gauge public reaction. The meadery, which the Marshalls will keep operating even after TIL opens separately, is a launching pad to determine a few flagship beers before a taproom is finalized.
TIL, which secured its licenses in February and March, is a New York State farm brewery, a product of the state's Farm Brewery Act that went into effect in 2013. As Amy Brooks reported in March 2019, more than half of New York's 400 breweries fall under the farm brewery label. Rusty Nickel and West Shore Brewing are local examples.
Farm breweries must source at least 60% of their hops and 60% of their other ingredients from New York through the end of 2023; the percentage then vaults to 90% beginning in 2024. It's unclear if the pandemic will impact these dates.
"Over the last five to 10 years, there's been improvements in the variety of hops and malts [available to farm breweries]," said Henseler, adding TIL has had no problems meeting the 60% requirement so far. "There's a lot of quality behind them."
Expect to see TIL's name on other bars' tap handles in the coming months, and a few more pop-ups at the Kenmore Farmers Market are likely before season's end. 
Info: TIL Brewing inside Lilly Belle Meads, 11 W. Main St., Lancaster (462-9804). Hours: 4 to 8 p.m. Friday and 2 to 8 p.m. Saturday.