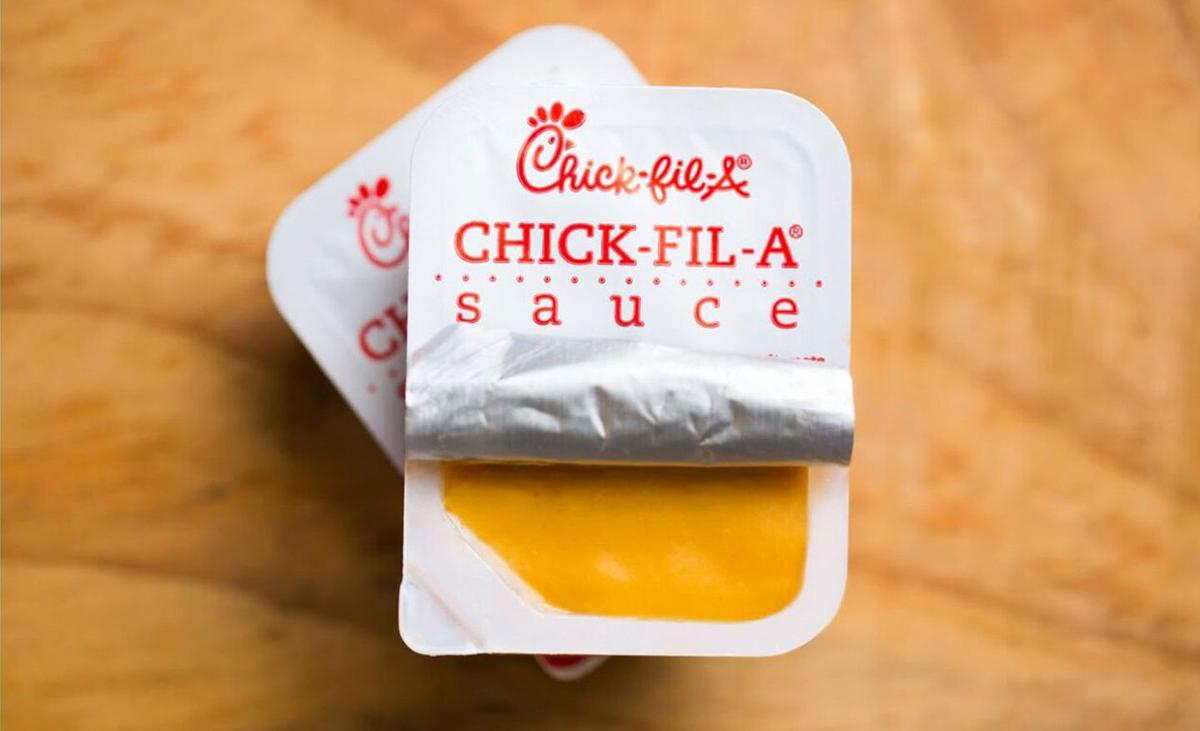 Restaurants around the world tout special sauces with secret recipes that are never written down, but instead passed along verbally so they cannot be stolen.
Not so with Chick-fil-A, which opens its first Buffalo-area location Thursday at 1753 Walden Ave. in Cheektowaga. The national chain is happy to inform fast-food eaters how to roughly replicate its uber-popular sauce.
Chick-fil-A's website explains the sauce originated from an employee's mistake in the early 1980s in Fredericksburg, Va. Barbecue sauce and a honey mustard recipe concocted by franchise operator Hugh Fleming were accidentally blended together, producing a tangy, rich condiment with another flavor and creaminess to appropriately blanket the Chick-fil-A chicken sandwiches.
More than 500 million packets of the special sauce were ordered by Chick-fil-A locations in 2017. Broken down by the roughly 2,200 locations that means each restaurant used, on average, 230,000 packets last year - that's more than 600 packets per day, per location.
The sauces accompany orders of chicken sandwiches and chicken strips for free, and Chick-fil-A cashiers - at least in our experience at the Erie, Pa. location - are often gracious enough to dole out one or two extra packets for those hopelessly addicted.
Other sauces on the menu are Polynesian and barbecue, the second and third most-popular sauces, then zesty Buffalo, garlic-and-herb ranch and sriracha.
At most locations, Chick-fil-A Sauce is available in 8-ounce tubs for just over $2 (including tax), and may be purchased through sites such as Amazon and eBay for a higher cost.
Just to prove the saucy craze isn't isolated to this easily pleased reporter, here are some local takes from social media.
Chik fil a sauce should be packaged and sold as an IV drip. The best of sweet, creamy and tangy all in one. Easily the king of sauces. Not even close.

— Jake Hannon (@jakehannon92) November 21, 2018
Their sauce is so good that I usually ask for extra when I'm in Erie so I can bring some home. It's amazing on their fries

— Brett (@fouryearbrett) November 21, 2018
I don't know if I could articulate it well enough or in-depth enough to warrant an interview, but Chick-fil-A sauce is amazing.

— Jason Covington (@JdotCov) November 21, 2018
It's like if honey mustard and bbq had a baby, but somehow that baby was better than anything it's parents ever did.

— Jason Covington (@JdotCov) November 21, 2018
To me, it's a perfect pairing of sweet with savory. It's not an "in your face" sweet but it's enough that pairing it with the salt on the fries gives me a feeling of bliss.

— Brett (@fouryearbrett) November 21, 2018
Stay up-to-date on what's happening
Receive the latest in local entertainment news in your inbox weekly!