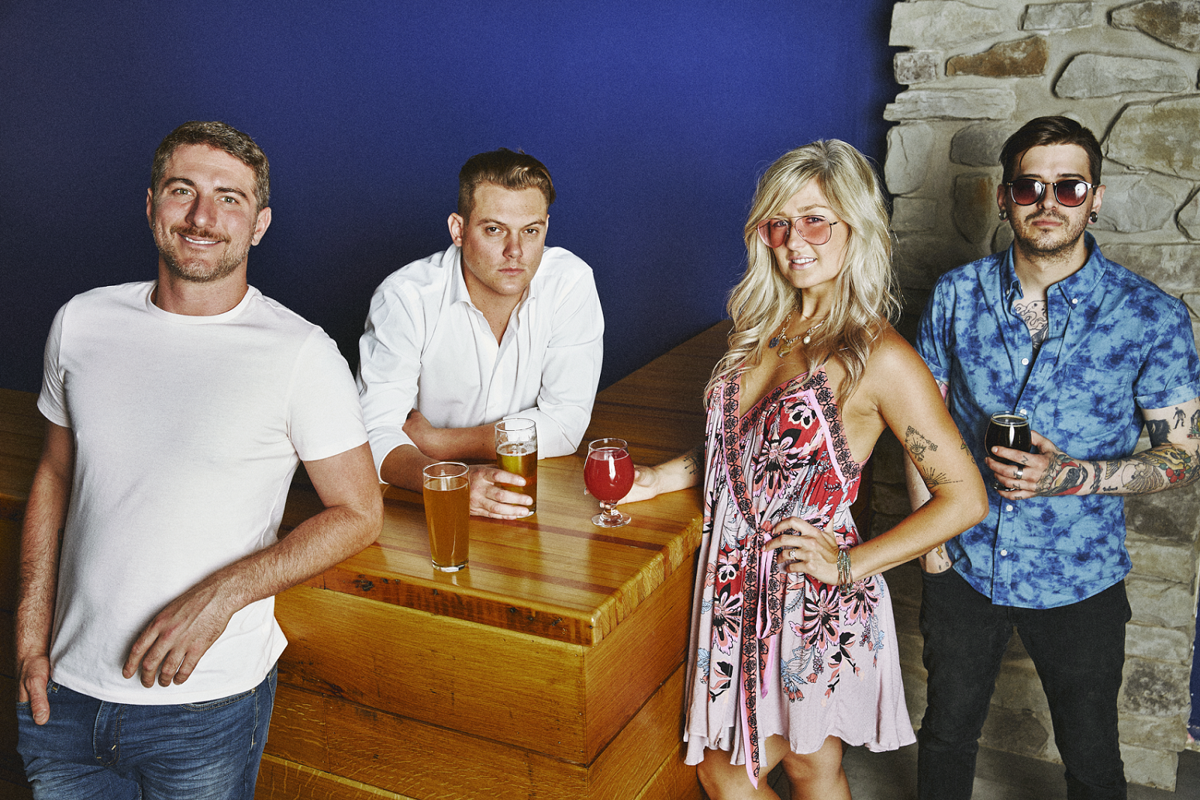 Expect new energy in the former Ashker's Juice Bar spot on Elmwood Avenue, as a quintet of partners has announced the Beer Keep, a craft beer bar-and-store hybrid expected to open in late August.
The group undertaking the project at 1002 Elmwood Ave. is led by Briana and Daniel Hunter, who also run Breezy Burrito next door, as well as Cory Muscato, Patrick Galante and Aaron Ketry. 
"We're excited to invite Buffalo's beer-loving community to dig through hundreds of beers in our coolers or enjoy a draft from one of two Czech-style side-pull taps and learn what makes them so special," said Muscato, the director of operations, in a release.
The Beer Keep's focus will be on beer, with 10 taps featured and several reach-in coolers holding a rotating cast of hard-to-find beers in a range of styles. Buffalo-area breweries will have a presence. Familiar and craft seltzers, all-natural wines and nonalcoholic beverages will provide balance.
The bar-store hybrid, which allows customers to drink beers at the bar and also buy them in bulk to go, has become more commonplace over the last few years in the Buffalo area, with Fattey Beer Co., Bottle Rocket Beer Reserve, Moor Pat, Nickel City BrewZ and Aurora Brew Works embracing the approach. The closure of Village Beer Merchant last year created a void in the Elmwood Village for pit stops attractive to avid craft beer drinkers, too.
At the Beer Keep, a small food program will be handled by Chef Will Petersen, formerly of Lait Cru Brasserie, the Black Sheep and Park Country Club, with all dishes available with a vegan alternative.
The diet-sensitive approach to food is the closest overlap to health-conscious Ashker's, which opened in 2008 before announcing in late 2017 that it would close. Service continued, however, into 2020, with Ashker's coordinating free delivery during the Covid-19 pandemic. As of summer 2021, Ashker's lone location is at 414 Amherst St. in Black Rock.