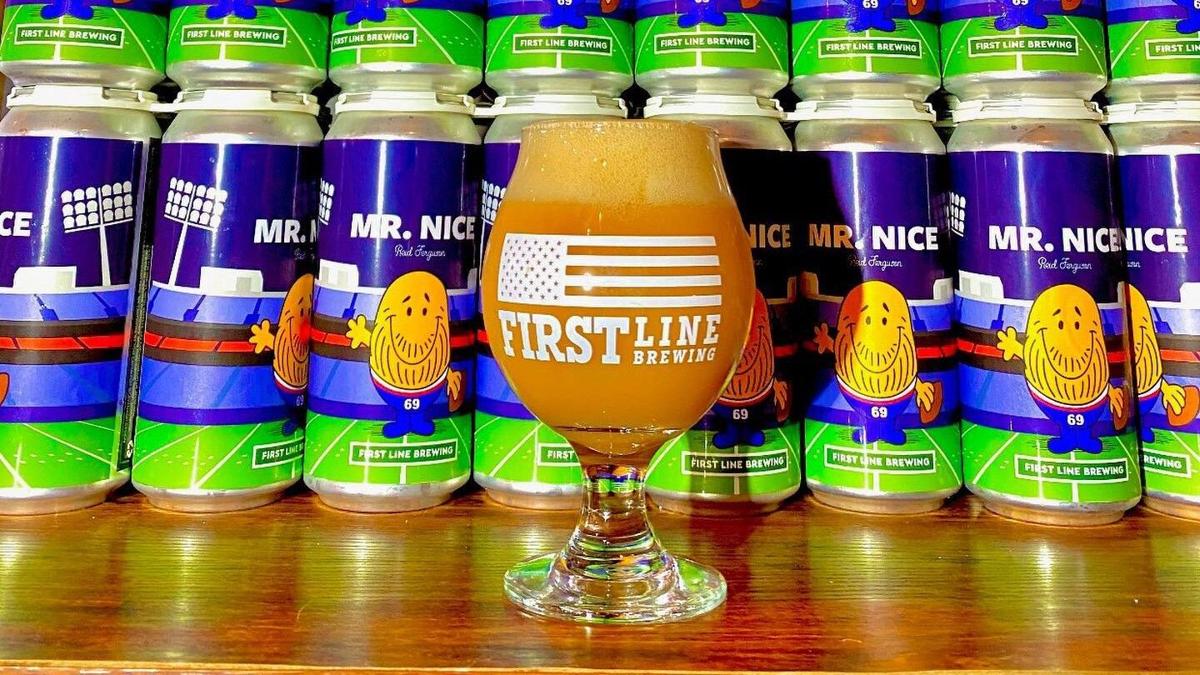 While every day could be National Beer Day here in Western New York, the date of the official beer holiday is April 7 – with April 6 known as New Beer's Eve.
Held in honor of the day that the Cullen–Harrison Act was enacted in 1933, which led to the repeal of the 18th Amendment and end of Prohibition, National Beer Day is a day in which all beer drinkers should crack a few of their favorite local beers and raise a toast to President Franklin Roosevelt, who signed the legislation into law.
And President Roosevelt's famous words still ring true: "I think this would be a good time for a beer." I agree Mr. President.
Here are a few suggestions to consider.
4906 S. Buffalo St., Orchard Park
Brewed in collaboration with Buffalo Bills long snapper Reid Ferguson, Mr. Nice is a fruited New England IPA that has flavors of bright tropical hops and fruit, such as pineapple, pink guava and lemon. Head Brewer Shane Stewart tells me this is the best NEIPA he's ever made. Availability: Cans.
Me recommending a lager in one of my articles? Go figure, right? Black Light, the rebranded Fall Black, is a German-style black lager made with German and American malts and hops and brewed with a hybrid lager yeast. It features a subtle roast character, smooth bready malts and slightly spicy hops. Availability: Draft, cans.
It's Okay to Not Be Okay DIPA is a three-brewery collaboration created to raise money for suicide prevention and mental health awareness. Brewed with wheat and oats to build a soft flavor profile, It's Okay to Not Be Okay features heavy additions of Citra, Mosaic, Galaxy and Vic Secret hops to add fresh, familiar New England IPA flavors and a luxuriously soft and smooth mouthfeel. Availability: Cans.
What is more Buffalo than a loganberry beer? How about a loganberry sour IPA? Well, Batavia's Eli Fish has you covered. Rosie Cheeks is brewed with lactose, Galaxy and Mosaic Hops before it's fermented on blackberries and raspberries. This tart crusher features a wild collection of flavors, ranging from loganberry to grapefruit. Availability: Cans, draft.
4350 Seneca St., West Seneca
A number of women in the local beverage industry, including members of Pressure Drop Brewing, Rusty Nickel Brewing, Live Edge Brewing, Lilly Belle Meads, Windy Brew, Content on Draft and students from Erie Community College's Brewing Sciences Program, joined forces on Hazy Girl, a light-bodied and soft NEIPA with low bitterness. A portion of the proceeds from this beer will be donated to the Pink Boots Society for scholarships and other opportunities to advance education and careers for women. Availability: Draft at Rusty Nickel Brewing Co. and cans at participating breweries.
You might already be aware, but Community Beer Works Good Neighbor IPA has made its triumphant return, this time in handy 12-ounce cans. And even better news – it will now be available all year. This IPA is fabulous, and features notes of soft tropical fruit, fleshy pineapple, and orange notes with a balanced hop bitterness. Availability: Cans.
This smooth IPA is heavily dry hopped with Vic Secret, Cashmere and Amarillo hops to bring out complex tropical notes of ripe mangos, pineapples, papaya, melon and berries. If you're a fan of any of Resurgence's most recent hazy IPAs, get on board with Punch Up. Availability: Cans.