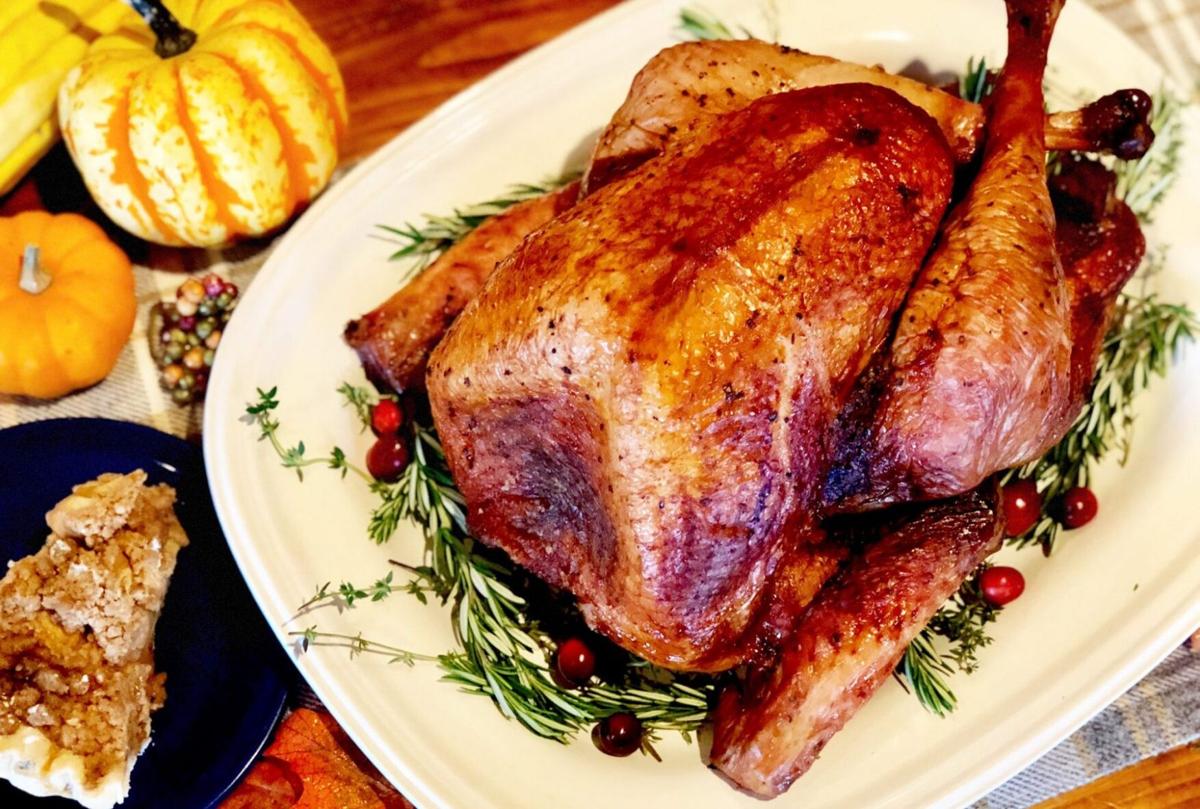 We are at another Covid-19 crossroad: Thanksgiving 2020.
Undoubtedly, holiday celebrations will be very different this year, but that's OK, as long as everyone stays healthy and safe.
But what if you are the now-panicked, non-cooking guest who shows up with a bottle of wine? Or maybe you've labored over in-home meals for months and are ready to take a rolling pin to your stove. In short, what if you just need a break?
Local restaurants are ready to help. Some will be open for Thanksgiving, but with limited seating and apprehension about eating indoors, restaurants are ready to meet the challenge of takeout turkey.
Melissa Romanello of the Old Orchard Inn has gotten calls about Thanksgiving since July.
"I think part of it is that people had time on their hands, but also I think they are nostalgic and looking for some sense of normalcy," she said.
With limited table service, the Old Orchard has turned to takeout to help the bottom line as well as provide for its customers.
"The entire situation has been an education. We learned from our Easter takeout, so on Mother's Day we were able to do 350 dinners. We've refined it even more for Thanksgiving," she said.
This also is a way to help local restaurants, too.
"No industry has been more affected," said Dan Garvey, Roycroft Inn manager. "With the holiday approaching, we can reach out to help local restaurants." 
"It's so important. They hire our families, donate to our charities, schools and civic organizations, we can now help them by going out to dinner or ordering a takeout dinner," he continued. "Or order a gift certificate for holiday gift giving or share your favorite restaurant on social media. The local independent restaurants are America's dinner table and we appreciate your patronage."
Here's a look at who is serving turkey – to eat in or take out. Be sure to get your order and reservations in ASAP.
Takeout turkey (and more)
Here are several options or check with your favorite restaurant. Who knows? Maybe you'll start a new tradition.
Old Orchard Inn (2095 Blakeley Corners Road, East Aurora; 652-4664). It will be open for eat-in and also offers its Thanksgiving to-go, available cold for curbside pickup from 2 to 8 p.m. Nov. 25, and hot pickup Thanksgiving day, from 11 a.m. to 1 p.m. Three entrée choices include a traditional roast turkey with stuffing and signature cranberry orange relish, Old Orchard's famous pot pie with peas, carrots, chicken and mushrooms served with cranberry relish, or the Romanello family's made from scratch homemade manicotti, a thin crepe filled with ricotta (plus one meatball). Each entrée includes minestrone soup, a mixed green salad, mashed potatoes and butternut squash. Prices are $45 small (two to three people), $90 medium (four to six people) and $150 large (seven to 10 people). For an additional charge, extras can be added like stuffing, gravy, cranberry orange relish, potatoes or squash. A smoked gouda lobster dip (serves two) is $16. Housemade pumpkin pie is $30 per pie (limited quantities). Grab a bottle of wine ($15) or mixed drink ($7). Preorders are required by Nov. 21. See the complete menu online.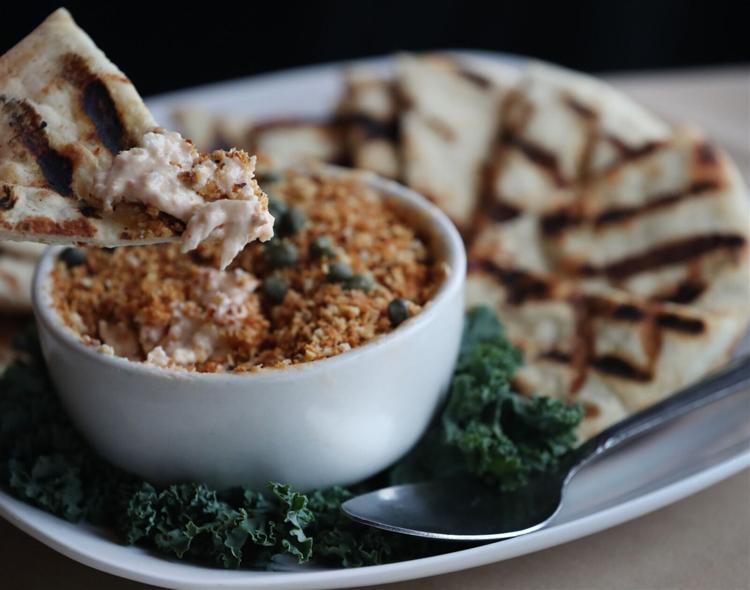 The Roycroft Inn (40 South Grove St., East Aurora; 652-5552) will be open for a Thanksgiving buffet and offers Thanksgiving takeout for $100 that serves up to four people. Get traditional herb-roasted turkey, homemade stuffing, roasted butternut squash, sour cream and chive mashed potatoes, roasted corn salad (with jalapeno, lime, toasted peanuts and sesame seeds), homemade cranberry sauce, fresh baked rolls and butter, pumpkin pie and apple crisp. All items will be packaged and chilled, ready for reheating. Limited availability; must be reserved and prepaid. Curbside pickup is 3 to 6 p.m. Nov. 25. On Thanksgiving Day, restaurant seating hours are noon to 6 p.m. Buffet prices are $45 adult, $19 children under 10, under 3 are free. Reservations required.
Salvatore's Hospitality (6461 Transit Road, Depew; 635-9000) will seat from noon to 8 p.m. on Thanksgiving. Takeout happens the day before on Nov. 25, with the to-go option of a classic Thanksgiving dinner for four. Enjoy Caesar salad, roast French turkey breast with gravy, mashed potatoes, sweet potatoes, stuffing, cranberries, garlic green beans, bread and butter. Cost is $99. Add a slice of chocolate overdose cake or carrot cake for $7.50. Wines and cocktails available. Order online to select when it pick it up; pickup times begin at 3 p.m. Deadline to order is Nov. 22. Pickup will be brought to your vehicle at the Delavan Hotel entrance.
Chez Ami Restaurant in the Curtiss Hotel (210 Franklin St.; 842-6800) also will be open for in-person dining as well as offer a Thanksgiving to-go option. To-go dinner includes a half-pan of turkey (white and dark meat), a half-pan of mashed potatoes, half-pan of stuffing, a quart of turkey gravy, half-pan of green bean casserole, large container of mixed vegetables, a quart of cranberry sauce and slices of pumpkin, pecan or apple pie, depending on your number. Cost is $119 for serving up to four people; $149 for serving up to six people. Thanksgiving cocktails ($10), served in 16-ounce mason jars include an apple cider mimosa, fall sangria or caramel apple martini. Orders must be placed by 3 p.m. Nov. 23. Pickup is noon to 1:30 p.m. on Thanksgiving Day. Restaurant hours are 2 to 8 p.m.
For something a little different, try one of these options.
Fat Bob's continues its tradition of Thanksgiving takeout. The Feast includes a whole smoked turkey, gravy, cornbread stuffing, mashed potatoes or yams, Cajun corn or collard greens, homemade cranberry sauce and an 8-inch pumpkin pie for $150. Just need a bird? The whole smoked turkey with gravy is $95. Orders due by Nov. 19. All packages feed up to eight people. Order online or call 887-2971.
Master's Barbecue (43 Buffalo St., Hamburg; 393-6478) will offer a smoked turkey dinner ($175) with smoked turkey, gravy, smashed potatoes, stuffing, corn, carrots, rolls and butter. Master's uses fresh (not frozen) turkeys that are 15-16 pounds. Just a turkey with gravy is $85. Pickup or delivery (within 10 miles) is $30, with drop off between 11 a.m. and noon. Call or stop in for ordering. Deadline is Nov. 20.
Dinosaur Bar-B-Que offers two Thanksgiving packages. The Turkey Deluxe includes a pit-roasted turkey, homemade gravy, "Cooter's Mamma's" cornbread stuffing, whipped sweet potatoes and choice of two homemade pies (sweet potato pecan, pumpkin, Key lime, peanut butter, chocolate ice box or apple). Cost is $170 and serves eight to 12. If you like making your own sides and dessert, the "Flying Solo" option that is the pit-roasted turkey and gravy for $115. The turkey is antibiotic free, organic and free-range. Deadline to order is Nov. 20, with limited quantities. Call 880-1675 or email buffcatering@dinobbq.com.