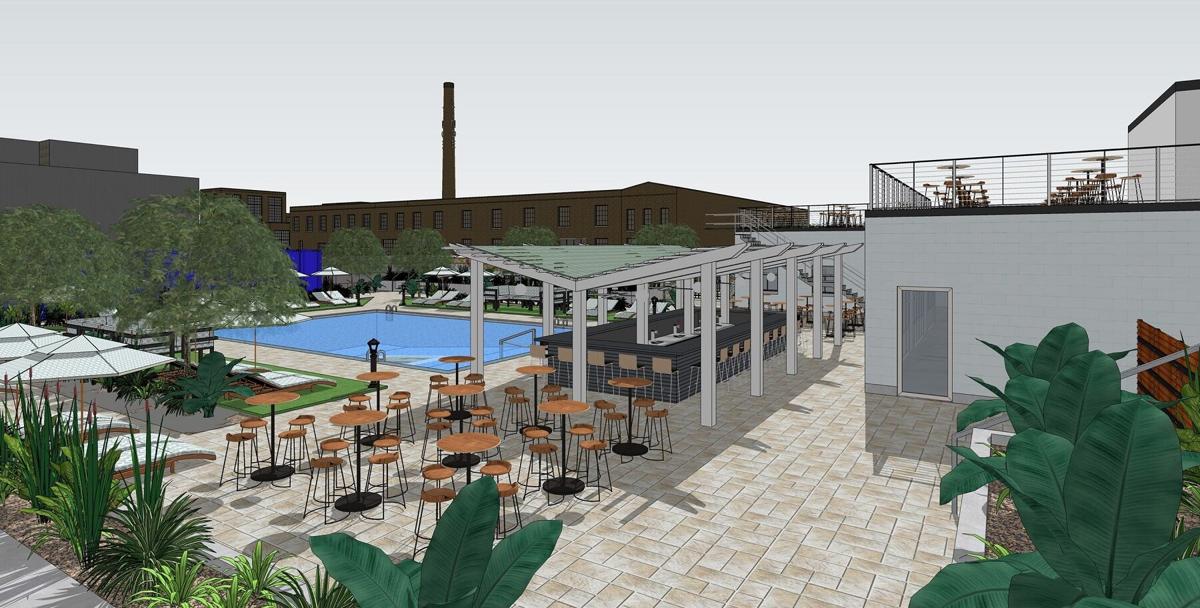 Phil Limina, vice president of Tappo Restaurant Group, said the target period for opening would be between May 15-25. Involved in the project with Tappo Restaurant Group president Rocco Termini and architect Benjamin Siegel of BMS Design, Limina – also the chef-owner at Tappo Restaurant downtown – provided further updates on the layout of Tappo Day Club, as well as the food, drink and live event plans ahead. 
• The pool and day-pass admission: The main attraction is a 1,600-square-foot pool that stands 5 feet deep. A $25 day-pass ticket includes pool use, access to changing and locker rooms, a reserved lounge chair and a towel. Limina said 160 lounge chairs will be available once Covid restrictions are eased. Any food or drink will be a la carte. Memberships will not be offered at the opening, but are possible for the future.
• Poolside food and drink: Limina said there will be a full-service bar with 30 seats poolside, with drinks served in plastic glasses, cans or plastic bottles. Limina teased frozen drink machines and oversized plastic glasses to reflect the pool party theme. Bottle service will be available, with five bungalows offering intimacy for small groups. A limited food menu can be ordered poolside, with a cheeseburger and club sandwich, fruit bowls and a series of rice, grain and salad bowls on the offing. Poke bowls will give the menu a slight Asian flair.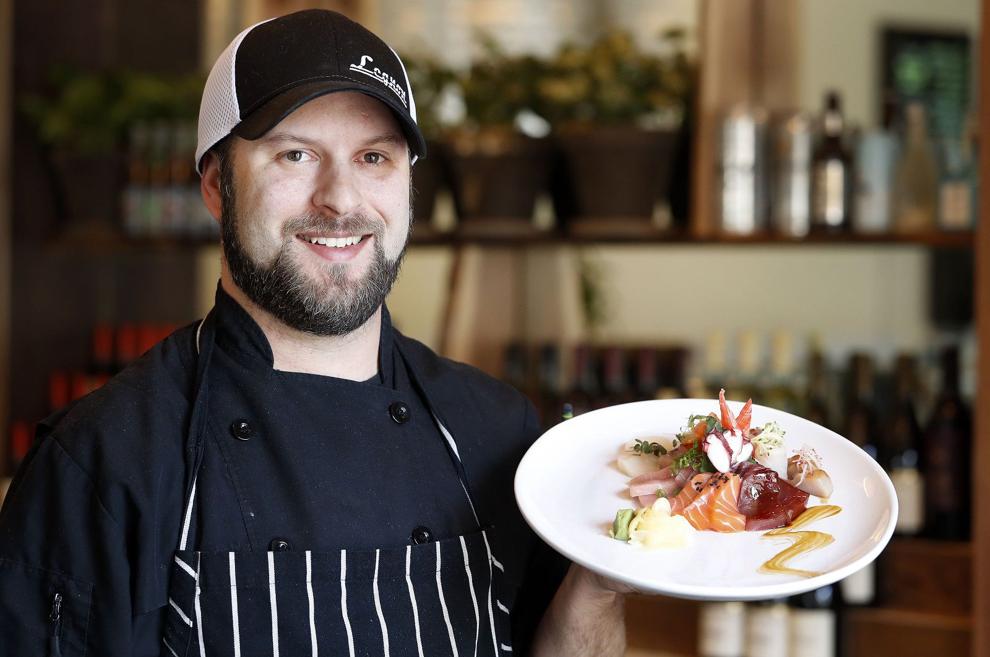 • Pass-less bar-restaurant service: Although day passes are required for pool use, they're not required to hang out at the multiple bars or eat at the Tappo Day Club bistro. Joe Whyte will oversee the bar program. Ken Legnon, whom Limina worked with at Seabar, will handle the food. Meg Barnes, moving from Kennebunkport, Maine, will assume the role of general manager.
• Bistro insider: An upscale bistro menu will be available for patio (130 seats) and rooftop diners. There will be a small bar on the rooftop, too. Limina said to expect similarities to Seabar's menu, with the exception of sushi. A sashimi salad, coconut red curry soup and a small list of entrees, served on ceramic, will be served to patio and rooftop diners. There's only outdoor seating and limited coverings, so inclement weather can pose a threat.
• On the stage: Live music from a stage built atop two shipping containers will feature DJs and regional and national acts. Elias Benavides will handle the club's bookings and the plan is to have multiple concerts each week. Event admission is expected to be separate from a day pass.
• Year-round plans: Tappo Day Club will transform into a bistro, featuring more composed dishes, during the colder months. About 25 to 35 weather-protected igloos, like those on Tappo's roof downtown and next door in Black Rock, will be set up for dining. A winter carnival is in the works, too.