Baby, it's cold outside. What better excuse to stay in than to decorate some holiday treats?
Take-home decorating kits make a great family activity, or a chance for the solo cookie connoisseur to impress. Several local bakeries are providing everything you need to decorate your holiday desserts with frosting, sprinkles and edible decorations. From cake pops to gingerbread houses, these bakeries have a treat for every sweet tooth.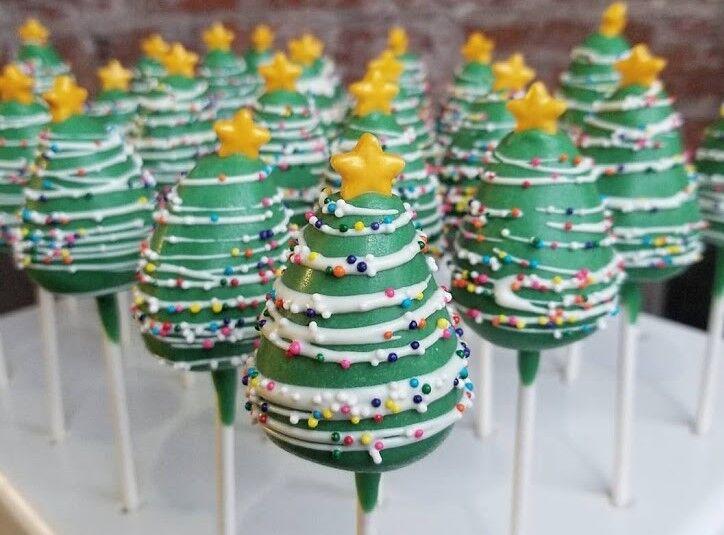 27 Chandler St. (240-9238)
Buffalo Cake Pops is known for its impeccably detailed cutout cookies and innovative cake pop designs. For the holidays, it is offering two cake pop kits and three sugar cookie cutout kits. Each includes frosting, fondant and sprinkles plus a link to a step-by-step instructional video on how to decorate.
The build-your-own Christmas tree cake pop kit includes six pieces of vanilla cake to shape and decorate. A reindeer cake pop kit includes six pieces of chocolate cake, complete with pretzels for antlers. Kits are $22.50 each.
The Grinch-themed and Buffalo Snow cutout kits ($23 each) include six cookies. The Grinch kit has cutouts in the shape of a Santa suit, Grinch face and tree. The snowy buffalo kit includes snowflake, snow globe and buffalo shapes. A retro Christmas-tree kit ($25) includes eight cookies of varying tree-shaped cutouts.
Kits can be picked up from noon to 5 p.m. Fridays and 10 a.m. to 2 p.m. Saturdays. When you arrive, call 240-9238 for delivery to your car. Orders must be placed 24 hours in advance.
716 Maple Road, Amherst (689-2115)
Take a break from decking the halls, and try decorating a gingerbread house. These DIY gingerbread decorating kits ($25) include a pre-assembled house and all the trimmings, including royal icing, candies and fondant snowflakes, a tree and gingerbread people. As a treat, a chocolate chunk cookie is included to enjoy after your hard homemaking work.
Place orders 24 hours in advance. Store hours are from 8 a.m. to 6 p.m. Monday to Thursday, and 8 a.m. to 8 p.m. Friday and Saturday for takeout, curbside pickup and delivery. Closed Sunday.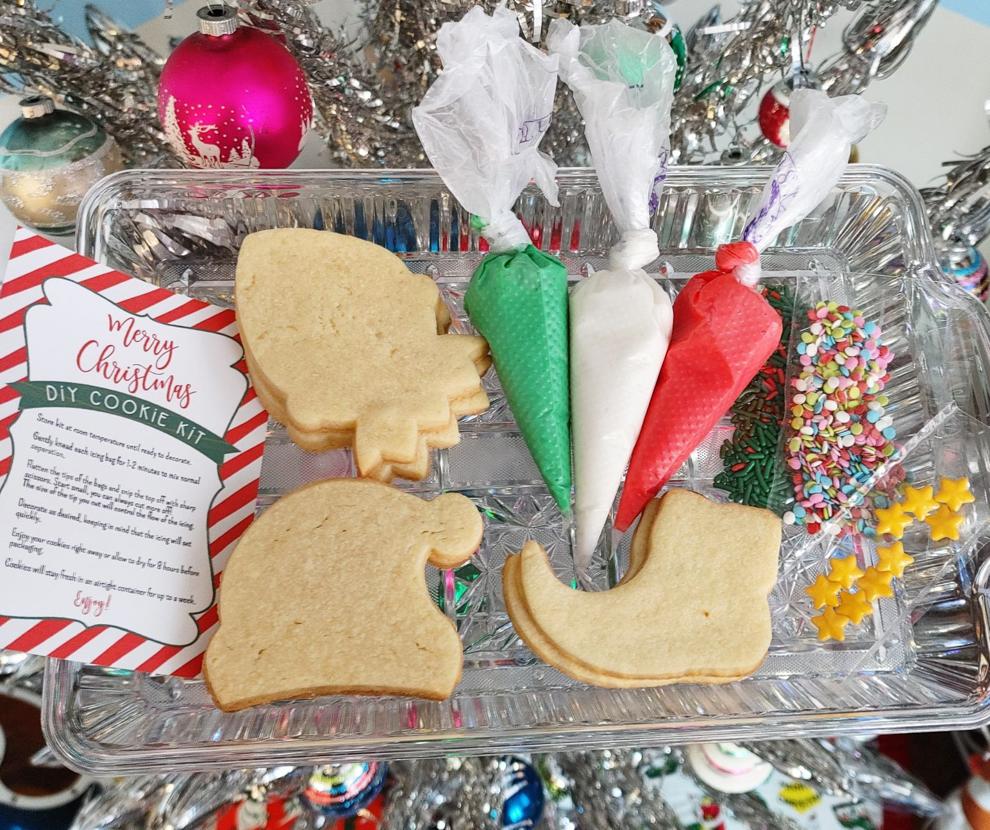 Born from a talent and passion for the arts, owner and decorator Jenn Reese creates pop culture-themed art on edible canvases. This season, she is offering paint-your-own elf cookie kit ($6) with a pre-sketched elf drawing, edible paint, paint brush and a special note from the mischievous elf that brought you the cookie from the North Pole.
Also offered are two sizes of cutout cookie decorating kits with a host of holiday shapes. The small kit ($17 or $19 gluten-free) has six cookies – two elf faces, two Santa hats and two elf shoes – sprinkles and three icing colors (white, red and green). The larger size ($28/$31 gluten-free) has 12 cookies, with the addition of a candy cane shape and a fourth pink icing.
Three-day notice for kit orders is required. Place orders through the website or Facebook messaging. Pickup times can be arranged from Reese's home-based bakery in Tonawanda.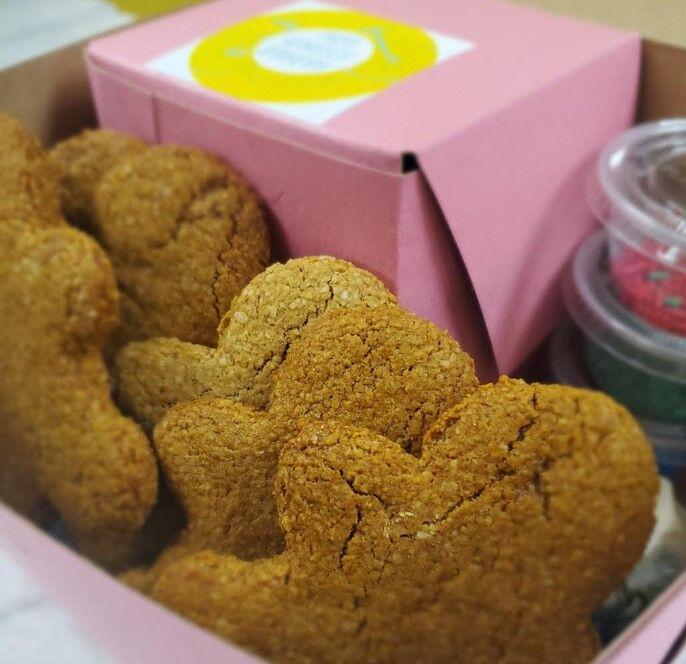 1006 Grant St. (370-1505)
Two Wheels Bakery, the first fully gluten-free bakery in Buffalo, prides itself on allergen-friendly product sourcing. A DIY gingerbread kit ($15) has six vegan, gluten-free gingerbread cutouts plus icing, sprinkles and candies for decorating. As if this deal wasn't sweet enough, $5 from each kit will be donated to Kevin Guest House, a local nonprofit that provides access to short-term housing close to the Medical Campus for families traveling for medical care. The goal is to raise $5,000 to cover the cost of one guest room for 2021.
Orders can be picked up from the bakery or at Kevin Guest House (728 Ellicott St.) on Dec. 15 or 16; choose your location and date at checkout. Two Wheels Bakery is open from 7:30 a.m. to 3 p.m. Wednesday to Friday and 9 a.m. to 2 p.m. Saturday. Closed Sunday to Tuesday. Office hours at Kevin Guest House are from 7 a.m. to 5 p.m. Monday to Friday and 7 a.m. to 10 a.m. Saturday and Sunday.