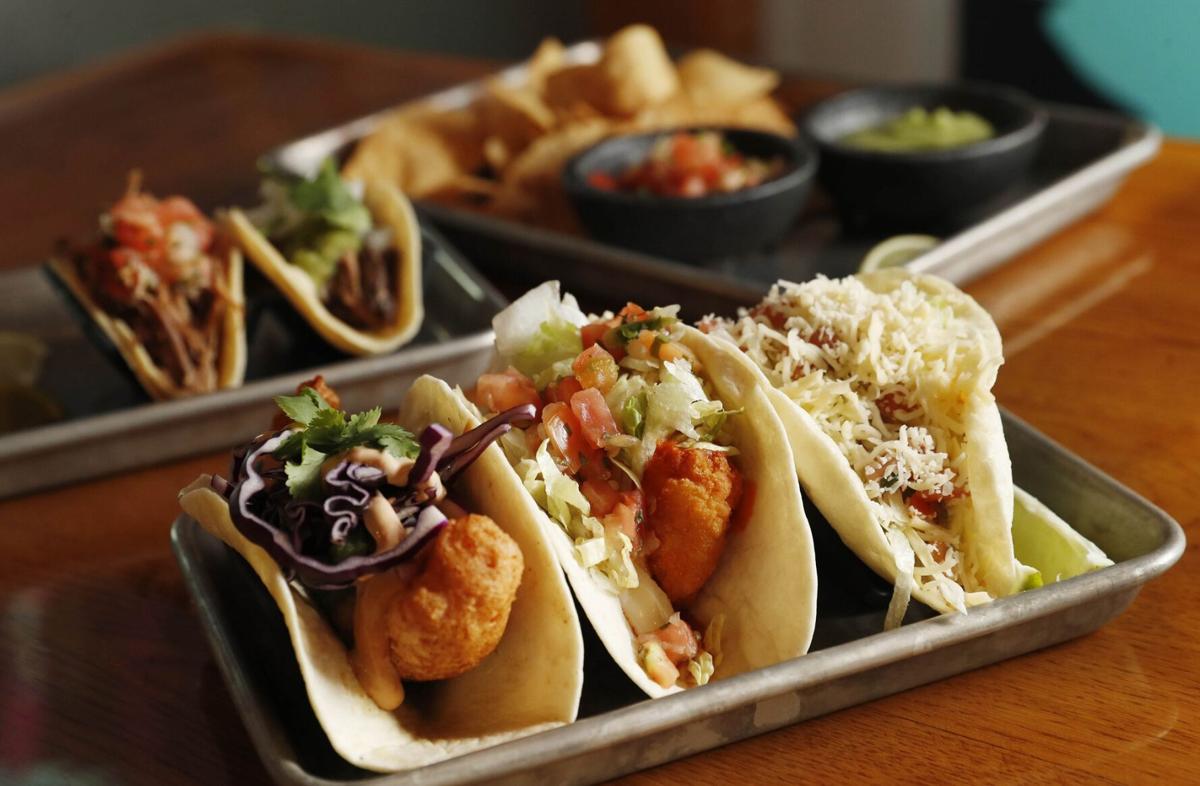 For something so simple and inexpensive, a taco can be a magical food. Whether it's from a humble food cart in Mexico or a trendy, locally sourced restaurant in the U.S., the taco perseveres as the union of tortilla, protein and toppings. The simplicity encourages versatility: for the eater, a taco can be a snack or a meal, eaten in a seat or on the move. For the chef, it can be a canvas for experimentation or an opportunity to respect tradition.
The Buffalo-area taco scene buzzed in late 2021, with a wave of three new restaurants opening in the last three months and the relocation of a popular Mexican taqueria providing Buffalo's eaters, both conservative and adventurous, with new menus to explore. Through explosive flavors, unusual combinations and simple bites done well, the taco is thriving.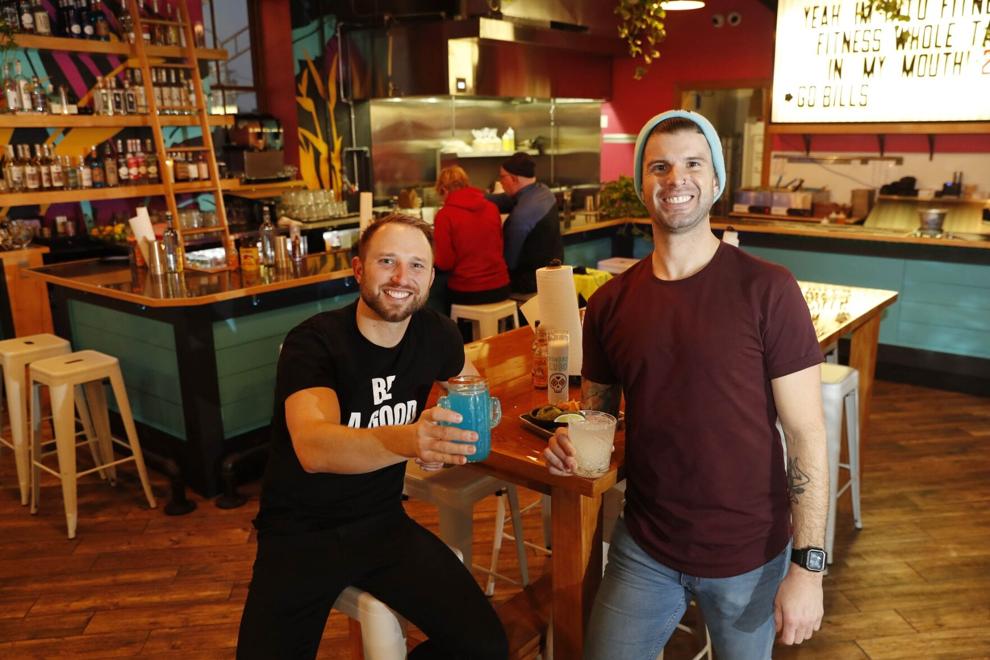 Inspired by trips together to Mexico, Hombre y Lobo owners Ryan DiFranco and Isaac Domingue opened a new downtown restaurant in November dedicated to street-style tacos and tequila. Although well-acquainted with authentic fare crafted in tiny cooking spaces in unexpected areas – his favorite pork taco came from the back of a cellphone store in Monterrey, Mexico – DiFranco has chosen to balance traditional Mexican fare with creative ideas catering to the Buffalo palate.
Take the Buffalo CHX taco ($5.50, medium chicken tenders, blue cheese, lettuce and pico on a flour tortilla), a favorite thanks to its similarity to a local staple. As one customer told DiFranco: "You don't have to commit to a whole sub – it's like a bite-sized chicken finger sub." In the same sense, the Baja fish taco ($5.50) mimics a fish fry.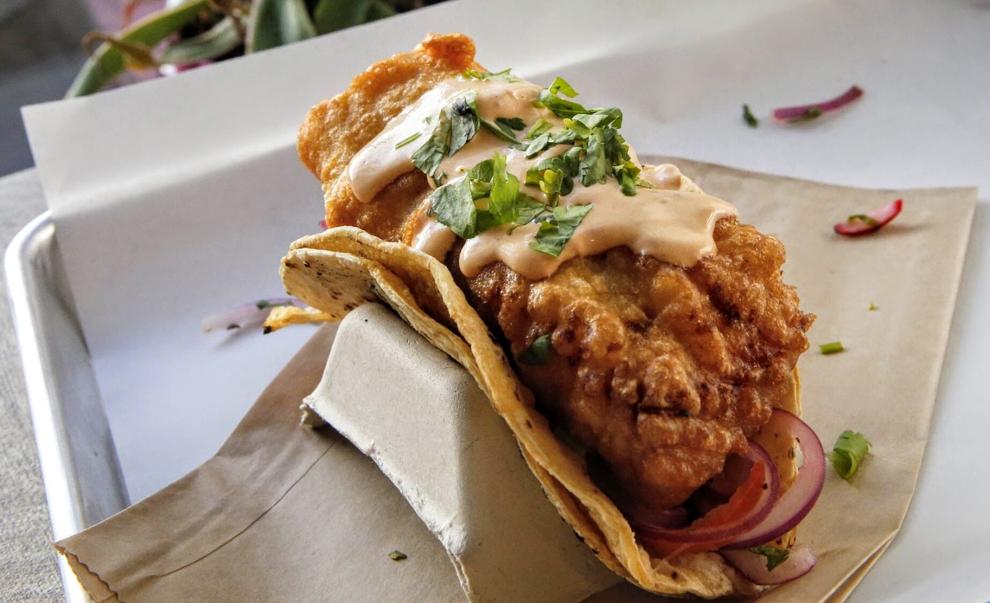 4211 N. Buffalo St., Orchard Park.
Flaco Taco partner Todd Lesakowski is proud of his Baja fish taco ($8), and not just because the fried fish dwarfs the corn tortilla. The accompanying Yucatan salsa, one of 20 salsas Flaco offers, complements the mild fish with its blend of red onions, habanero peppers and sour orange, and a chipotle lime yogurt tempers the salsa's heat while contributing its own flavor.
Flaco, which shares several partners with the Fattey Beer Co. across the street, avoids pretention by emulating a taco stand. "We treat tacos for what they are – street food," Lesakowski said. "We're not doing plated things; everything goes in a bag." The taco varieties ($5-$8) are also available as BurriBowls ($9-$12), which include rice and beans.
While Lesakowski initially considered making scratch tortillas, all of Flaco's tacos are served on El Milagro corn tortillas. He said the salsas, which range from a spicy peanut to a sweet-and-sour cactus fruit to olive-oil based macha, have intrigued eaters since the November opening.
Customers at the nearby Fattey Beer can order food from Flaco and have it delivered across the street, a convenient option after a few hard-to-find IPAs.
D.A. Taste's bestseller in the early going has been beef birria tacos.
Starting from their converted home kitchen and, later, the back of a dingy convenience store on South Park Avenue, South Buffalo couple Dominick Buster and Azrael Laia are now settling into their first true brick-and-mortar, the former Jacobi's on Abbott Road.
Two things haven't changed since the transition: the popularity of D.A. Taste's beef birria tacos – slow-braised beef tacos dunked in a spicy consommé – and customers' willingness to wait for an hour or more for the trendy fare. 
"Before we started, we thought tacos were just ground beef, lettuce, cheese, tomato – like everybody else," Laia said. "Then we thought, 'Why can't you put this in it? Why not that?' And it turned out right."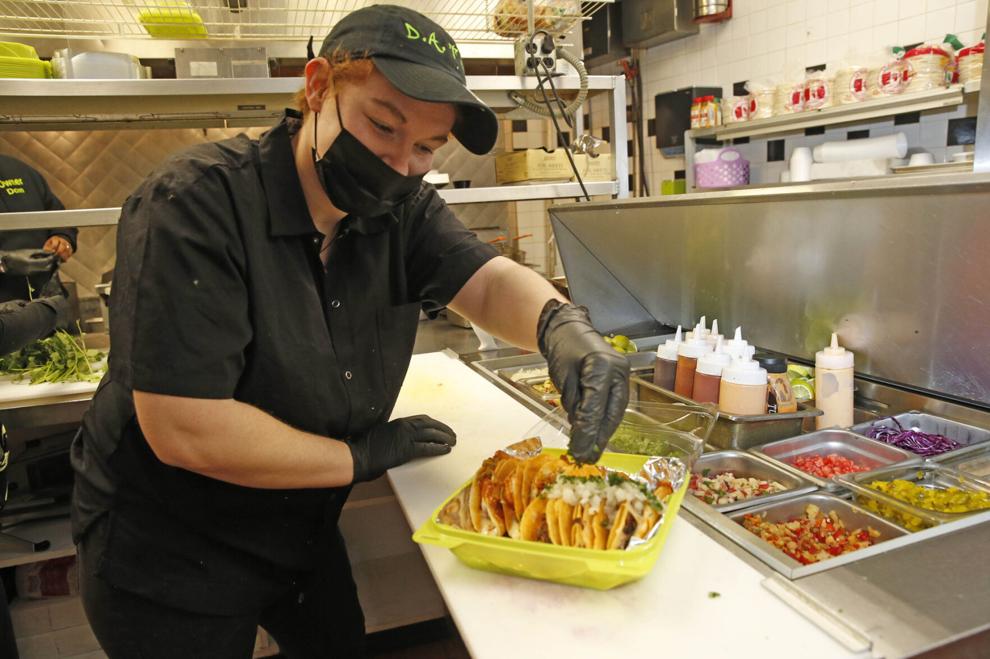 A testament to how coveted their tacos are: D.A. Taste can accept only walk-in customers, as there's no time to answer the phone or check online orders. Even at the new location, lines form outside before the 11 a.m. opening. The blackened lobster and shrimp tacos are the newest craze.
The future looks bright for accessing D.A. Taste's tacos. Once the couple overhauls the dining room and potentially hires more staff, the business approach is expected to evolve into fast-casual, featuring more than 50 seats but also accommodating tacos on the go, more diverse ordering options and longer hours.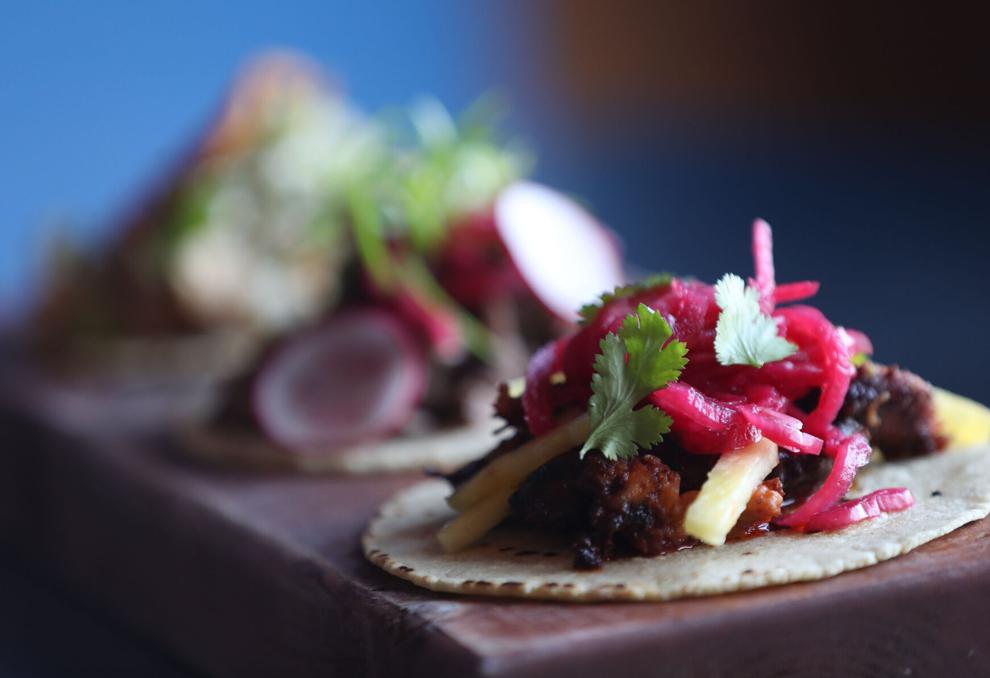 The closure of Cantina Loco was disappointing to taco lovers, but the arrival of Casa Azul, which relocated from 128 Genesee St. to Cantina's former grounds at 191 Allen St., eases the sting. Since mid-December, Allentown has welcomed chef-owner Zina Lapi's efforts to produce housemade Mexican fare, starting with tacos (three for $13) and extending to tortas, tostadas and churros.
The al pastor taco is a strong example of Lapi's nod to Mexican tradition, with shaved pork from a vertical rotisserie and fresh-cut pineapple jockeying in a salty-and-sweet battle that's an ultimate win for taste buds. But there's a creative twist, too: Lapi adds beet-marinated onions, an even more colorful variation of traditional pickled red onions.
Among the restaurants listed, Casa Azul presents the widest range of vegetarian tacos – abundant in Mexico as Andrew Galarneau noted in his 2017 review – with potato and poblano, roasted cauliflower and shishito pepper, and Brussels sprout offerings posted on their most recent menu. Take note of the improved aesthetics at the Allen Street restaurant; Lapi has added better lighting and plenty of greenery for a refreshed space.