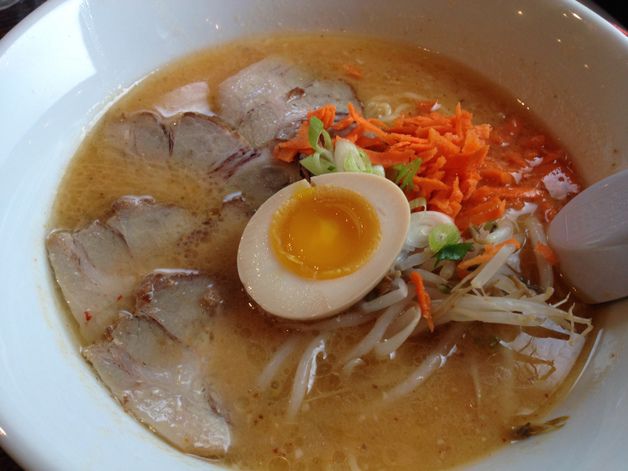 The owners of Elmwood Japanese restaurant Sato are opening a ramen and noodle bar in University Heights.
The space at 3268 Main St., formerly Kung Food, will offer Sato's popular housemade ramen in a variety of styles. It will also feature soba, buckwheat noodles served either cold with dipping sauce, or hot in soup. "We just signed the lease, so we're looking at probably mid-May," said owner Joshua Smith.
His wife Satomi, the chef of the couple, comes from a family of ramen shop owners in Japan. The University Heights spot, with about 25 seats at a ramen bar and common tables, is the kind of place they expected to open originally, Joshua Smith said.
"We always had an idea of having a ramen restaurant, smaller and cozy, with focus on the noodles," he said. "But when we came across the spot on Elmwood, it was a little fancier than we were expecting, so we sort of opened the menu a bit there."
The Smiths have been learning how to make soba and ramen noodles from a Japanese noodle master in Manhattan. Housemade ramen noodles and soba are now available at Sato, 739 Elmwood Ave.  On Main Street, "we'll also be doing soba and different ramen styles, with a little quicker service," he said, and Sato Ramen should also offer beer, wine, and sake.