Five current or former employees of Hotel Henry are suing the hotel, events and restaurant company, alleging it kept hundreds of thousands of dollars in wages, tips and commissions that should have gone to workers.
During more than 1,500 big days and special events, more than $800,000 was taken from workers, alleged plaintiffs' attorney Ian Hayes.
The hotel operation occupies part of the historic Richardson Olmsted Complex, the architecturally notable red sandstone towers, formerly a mental health hospital, rescued from ruin with $76 million in taxpayer aid, then turned over to private interests for operation in 2017.
Already known in the Buffalo hotel world for the Mansion on Delaware, Dennis Murphy, and Diana and Geno Principe ran the business as weddings and other big-spending group events gravitated toward the epic surroundings, and its 100 Acres restaurant achieved critical acclaim as the complex became a Buffalo highlight.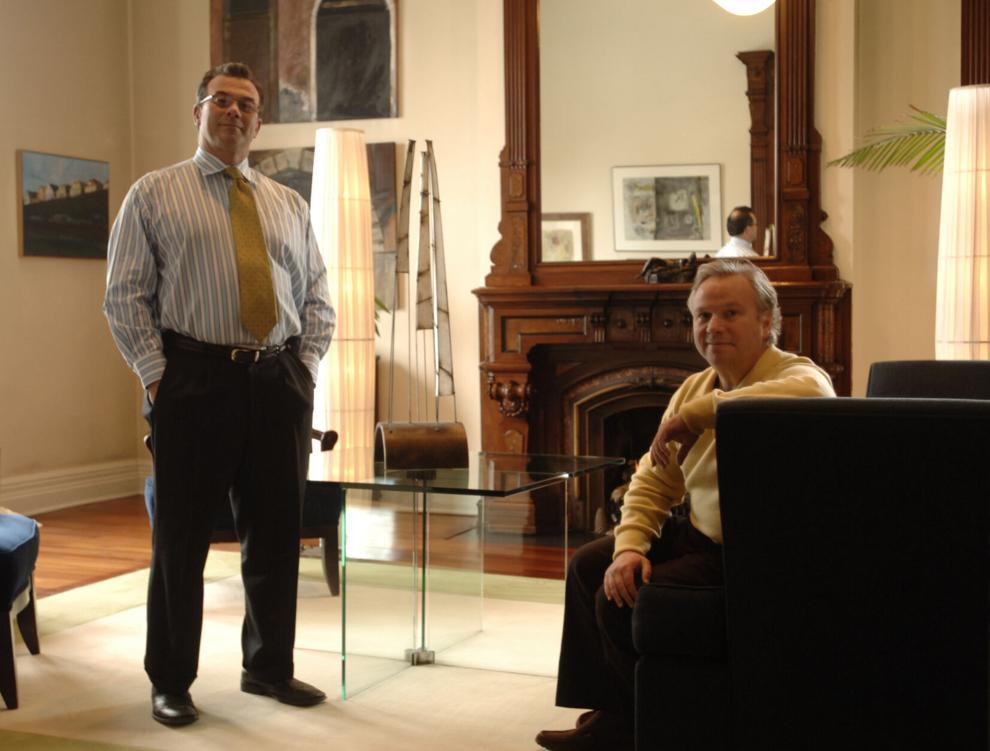 "I am aware of some of the details of complaints that employees at Hotel Henry have raised," the defendants' attorney, Kristin Klein Wheaton of Goldberg Segalla, said via email. "My client is taking these allegations very seriously and has already begun an investigation of the claims involved. However, we have not yet been served with a lawsuit and I do not know enough about the specific claims to comment in detail.
"My client's first concern has always been with employees, patrons, and supporters of Hotel Henry – especially during this time that has been so challenging for the hospitality industry – and we will work together to investigate these claims," Wheaton said. "I expect we will formally respond to the lawsuit in due course."
The suit said that the plaintiffs, between them, served at more than 1,500 events at which the owners allegedly kept tips that should have been paid to employees.
"While Time Magazine labeled Hotel Henry one of the 'Greatest Places' in the world, its success has been built on the manipulation of its customers and the exploitation of its workers," said Hayes, of the labor law firm Creighton, Johnsen & Giroux.
"Since opening in 2017, Hotel Henry has maintained policies of cutting corners in their observance of New York Labor Law, resulting in substantial financial losses to its employees. These policies include leading customers to believe hotel employees receive a substantial surcharge on the bills they pay for holding events at the hotel, when in fact Hotel Henry retains the entire charge for itself," the lawsuit alleges.
Other allegations in the lawsuit include: Geno Principe illegally diverting customer tips to salaried kitchen workers; runners hustling takeout bags of food to waiting customers getting paid flat fees without tip share; employees required to do shifts including decontamination for potentially coronavirus contaminated areas without pay; Principe reinforcing his demands for unpaid shifts by threatening to report employees to the unemployment office and get the temporarily extended unemployment payments cut off.
Employees were also docked 30 minutes pay for breaks whether they got to actually take them or not, the suit alleges.
Some of the employees went the extra distance for Hotel Henry, weathering abuse, partly out of a sense of respect and admiration for the stately landmark and its history, said former server and plaintiff Nicole Bundy.
"My love for Buffalo and the history of a national landmark drove my desire to work at Hotel Henry," Bundy said in a statement. "On one occasion, I spoke to a manager after finding out a fellow colleague made $1 an hour more for the same job. She laughed and said, 'You'll never make what he makes' – mind you, this is the owner's son."
Plaintiff Ahshanaye Riley, who is still employed as a manager at Hotel Henry, said employees complained to her they had endured racist comments from coworkers during the summer's Black Lives Matter protests. 
"Being told by human resources that we cannot discuss the Black Lives Matter movement while at work, is management's way of turning their backs on their employees of color," she wrote in a statement. "How can you employ people of color, but not stand with them? You either don't care or you're afraid you might lose the business of the 98% white Americans who you choose to book events with."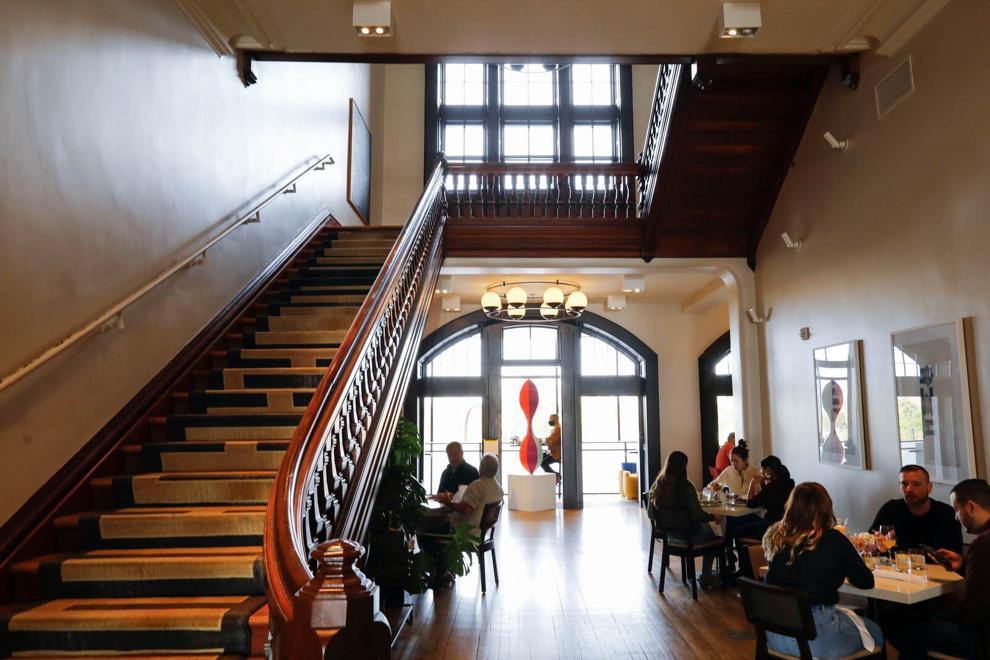 The suit alleges management was taking server tip money to pay salaried kitchen employees.
"Here we were handling small weddings no differently than any other event, and suddenly lost out on a huge chunk of money because management decided to split our earnings with the restaurant staff," Riley said. "It's heartbreaking telling an employee who enters their shift expecting to make $150 to $200, that they might not even see $100."