It's a fact: Buffalonians feel summer harder.
These months are our reward for going out in the life-blotting chill, day after February day, as if that's a normal way to live. After surviving the icy bleakness, it's our inalienable right to reveling in shorts, T-shirts and breezes that don't hurt.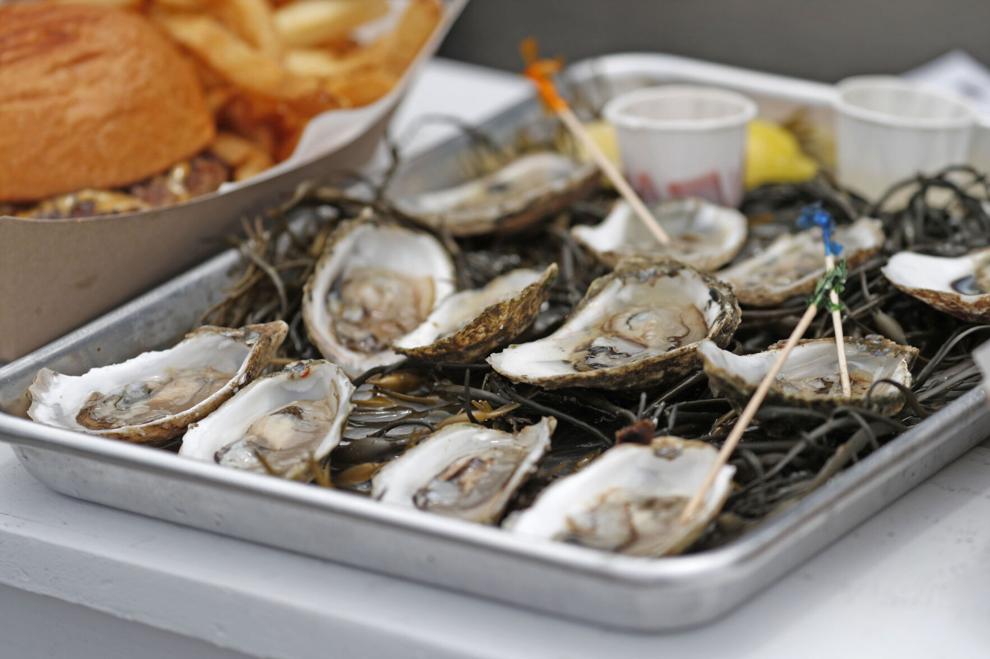 Here are 10 suggestions for refilling your reservoir of summertime chill. Places that only last while the shorts do, before pausing for the winter. These are places that are more than just a pretty view. Delicious food is one thing, but tasty morsels you're missing for half the year have more urgency. Gather ye rosebuds while ye may, and your Neapolitan-style garden-side pizza, too.
As these things go, I have probably missed your favorite seasonal spot. Please write me at agalarneau@buffnews.com to tell me what I missed.
1667 Lockport Olcott Road, Olcott
If you would learn patience, approach the Bye's Popcorn line with humility. Will it move? Will you get to stand in the shade? Will the children make it without collapsing of dehydration? The pull of popcorn – the lightest snack of all – has never been so heavy. Watch your head as you step out with your bags from underneath the overhanging roof. Only the penitent man shall pass. Open 1 to 8 p.m. Saturday and Sunday.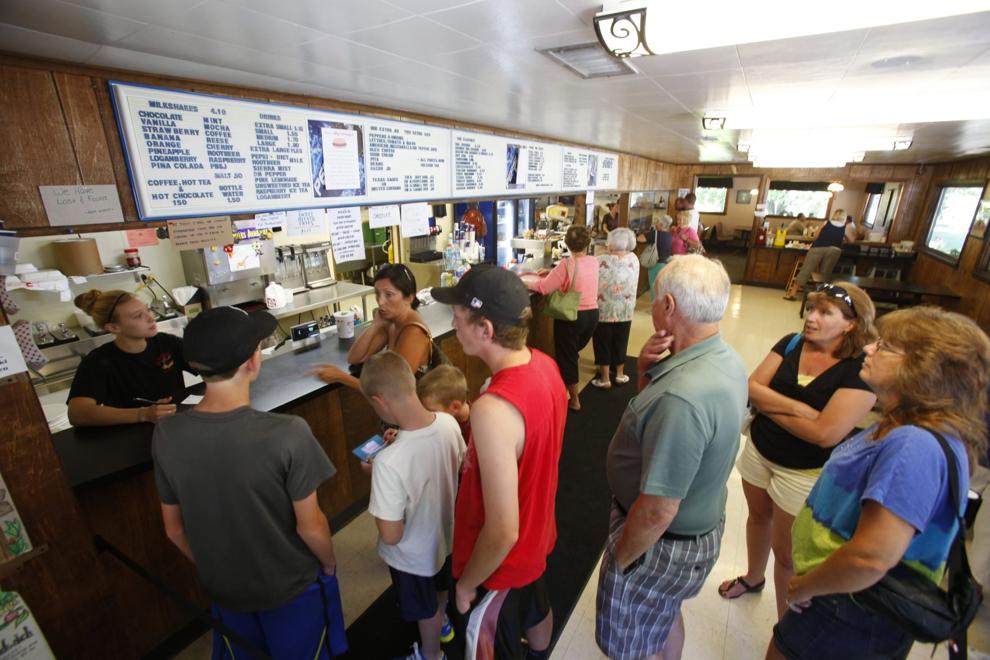 5808 Herman Hill Road, Hamburg (648-0320)
A hot dog tradition since 1967, George's has branched out significantly past the burger shack basics. Chicken souvlaki ($12.95) and chicken fajita burritos ($10.45) broaden its reach, but the "Big George," a quarter-pound patty topped grilled onions and peppers, plus American cheese ($6.95) remains a mainstay. Order and the cashier will clip your slip to a pulley and send it whizzing along a cable to the grill. Open 11:30 a.m. to 8 p.m. daily.
2 Old Falls St., Niagara Falls (220-5356)
If you find yourself on the tourist path at Niagara Falls this summer, one seasonal offering that shines on the Old Falls Street lineup of food vendors is a version of peri-peri chicken. That's an African preparation that sees marinated and grilled chicken painted with a rousing chile sauce that has more flavor and heat than the Frank's Red Hot Buffalonians know by heart. Here a chicken leg quarter with crisped-up skin is served with rice and tangy coleslaw. Open 11:30 a.m. to 8:30 p.m. Sunday through Thursday, 11:30 a.m. to 9:30 p.m. Friday and Saturday.
70 Aqua Lane, Tonawanda (873-2553)
One hinky turn and you're between the highway and the river, on the way to a slice of Margaritaville in Tonawanda. The place is built to accommodate crowds, feed them seafood and support live music. Raw and steamed clams, peel-and-eat shrimp, and seared salmon atop salad were hits, along with a calamari chop, breaded, fried and cut into calamari fingers. Open 11 a.m. to 9 p.m. Monday through Thursday, 11 a.m. to 10 p.m. Friday and Saturday and 11 a.m. to 8 p.m. Sunday.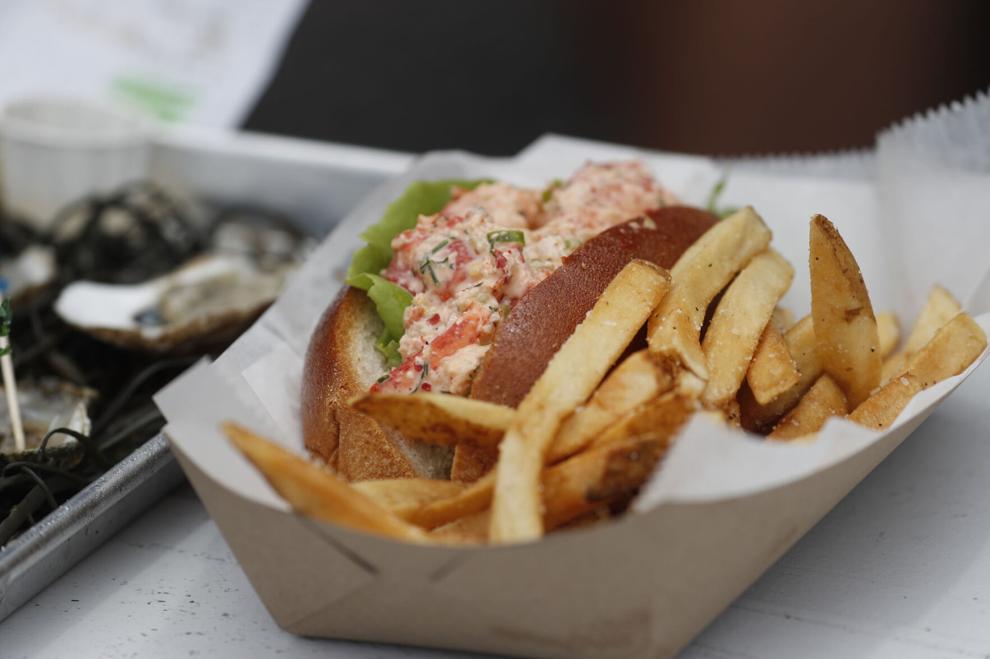 At this summer spot along the Buffalo River, clams and oysters beat fish fries. Views of grain elevators and activity along the waterway provide trenchant scenery while crowds fill their bellies with shellfish (oysters, $36 a dozen), lobster rolls ($28) and tuna burgers ($24). Beer and wine are available, as is a premium "skip the line" table rental opportunity. Open noon to 9 p.m. Friday and Saturday, noon until sold out on Sunday.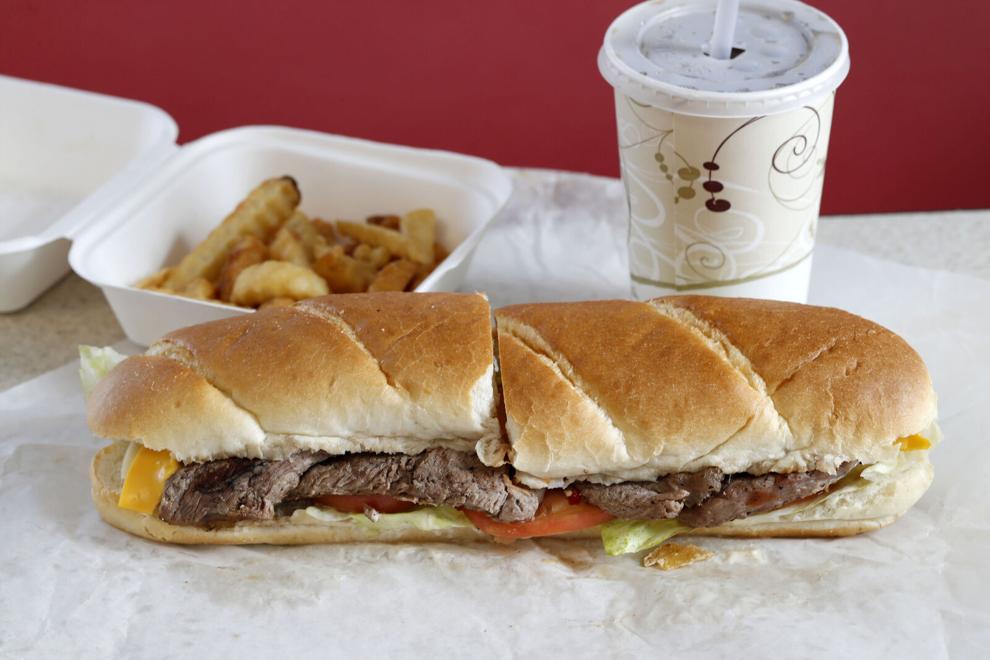 3590 E. Main St., Fredonia (672-6225)
The curly-Q fries are crispy and bounteous ($8 large), and can be the foundation of "Sully plates," like the Rochester garbage plate, but bigger. The steak sub ($15) is a two-fisted beef experience hefty with ribeye, not glorified Steak-Umms. Dips for custard cones come in flavors like blueberry cheesecake, hot cinnamon and peanut butter. If those aren't enough reasons to get you there, check out its spiffy redecorating. Open 11 a.m. to 10 p.m. daily.
3 O'Connell Island, Wilson (751-6868)
You have to know that the Sunset Bar & Grill is there, because there are no wayfinding signs. Judging from the crowd, that hasn't proved a problem at this roomy lodge-style restaurant with an expansive patio. O'Connell Island is on an inlet to Lake Ontario, surrounded by docked pleasure craft and seagulls, even if you can't see the Toronto skyline. Tuna nachos, seared salmon and shrimp tacos with fresh mango salsa were terrific. Open 4 to 9 p.m. Wednesday and Thursday, 11:30 a.m. to 10 p.m. Friday and Saturday and 2 to 8 p.m. Sunday.
3261 Orchard Park Road, Orchard Park (675-0264)
One of the sweetest little ice cream, milkshake and grill operations is located on one of the nastiest corners in the Southtowns, trafficwise. Yet its outdoor tables, including many gliders – a cross between a shaded cabana and a rocking chair – have the power to soothe, especially if joined by one of Taffy's 138 shake flavors. Open 11 a.m. to 9 p.m. Sunday through Friday and 11 a.m. to 10 p.m. Saturday.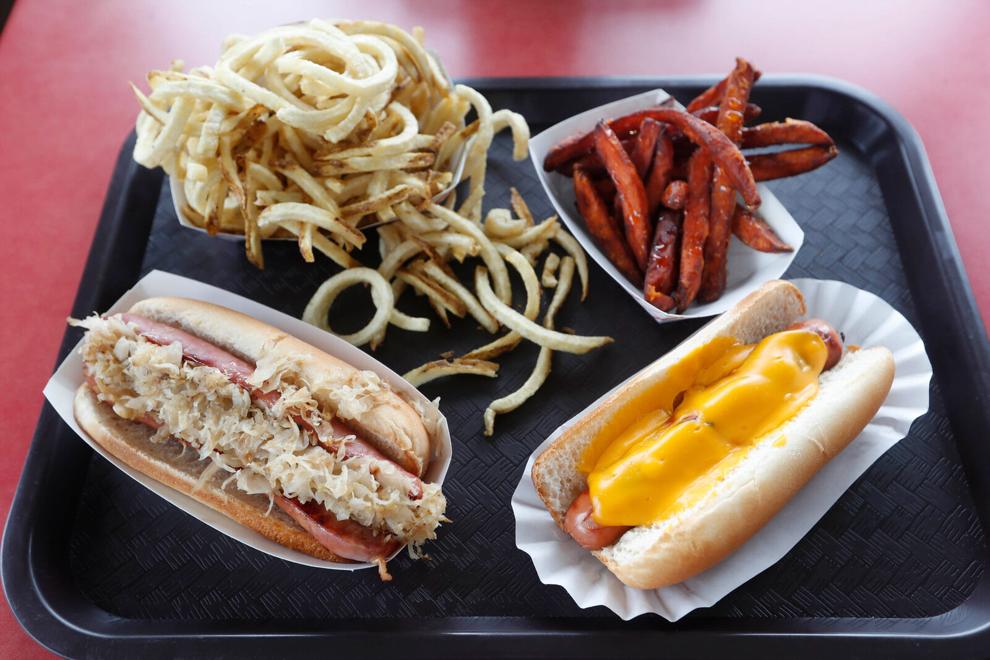 3804 Lakeshore Road, Blasdell
A classic American barbecue shack from the line that starts inside the front door, to the grillmaster hustling your choices onto the glowing charcoal. There's even pinball machines in the dining room. Get the Polish sausage with sauerkraut, split and carefully griddled, a cheese dog, and a massive order of spot-on curly-Q fries – and don't forget the milkshake.
246 Normal Ave. (427-8401)
One of Buffalo's urban gardens offers visitors to its farmstand cooked-to-order Neapolitan-style pizzas. A trio of portable gas-fired ovens bake off hand-stretched pies topped with Tilth produce like fennel, and other local produce like Flat 12 mushrooms. Order ahead through the website for pickup, or come down to the farm to order, and see if the table under the elderberry bushes is free. Pizza hours: 3 to 7 p.m. Friday and 11 a.m. to 3 p.m. Saturday.