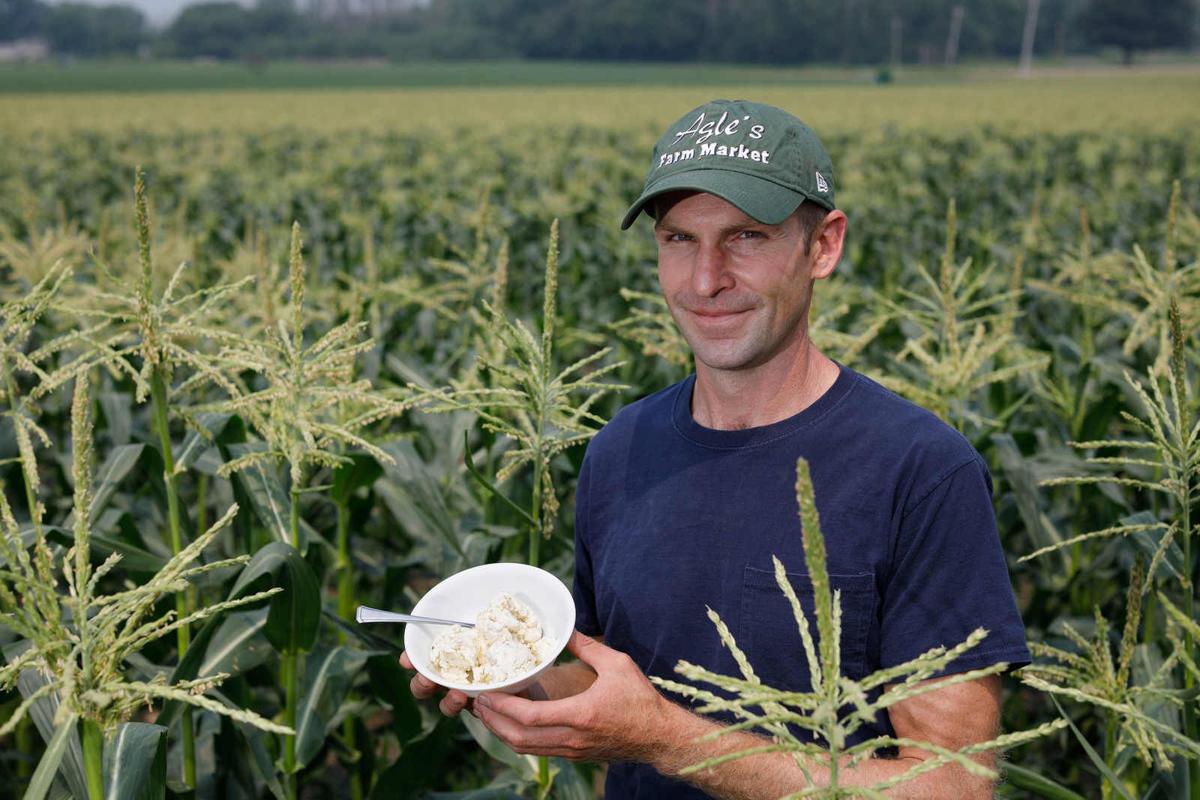 Sweet corn ice cream only sounds weird to people who have never stood in a field of ripe sweet corn, munching it fresh off the stalk till the milk runs down your chin.
The sweet corn ice cream at the Eden Corn Festival, running Aug. 5 through 8, is even better. Cream, sugar, crunchy corn and a balancing frisson of salt makes this destination ice cream, in the truest sense of the word.
"The corn gets picked one day and it might get processed the same day we can cut it," said chef Matthew Agle. "As long as it gets into the cooler fast and doesn't sit on the shelf long, the quality is a lot better, which is why the local corn is the best quality you can get and then this ice cream will have that same caliber and flavor."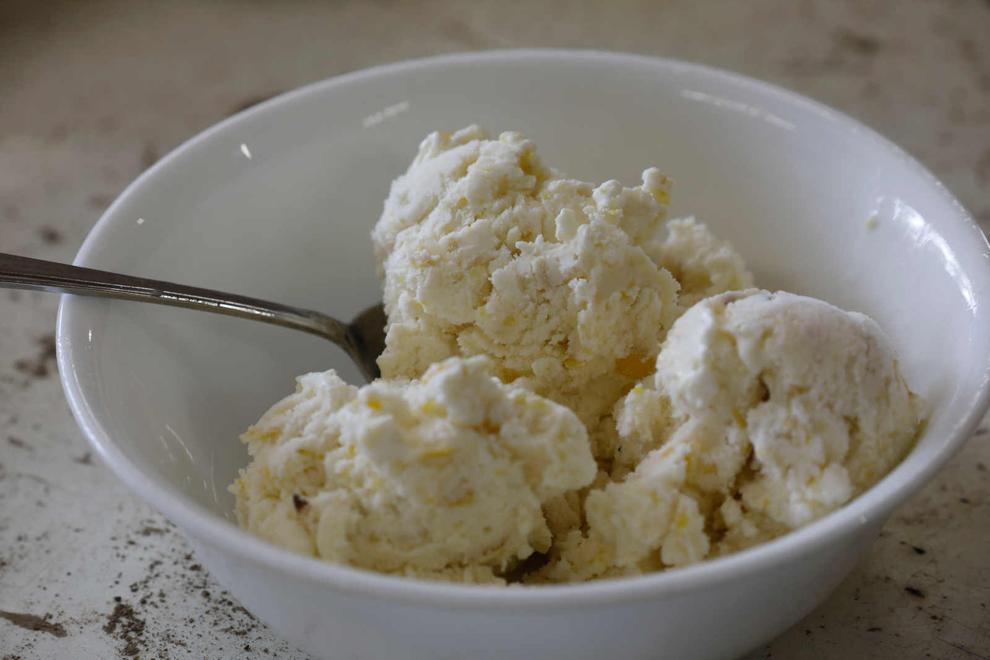 Agle is a fifth-generation corn farmer. He's one of four family members – including sister Karyn, brother David, and cousin Jonathan – running the Henry W. Agle & Sons Farm.
Agle's Farm Market, 7952 Gowanda State Road, might be the most popular manifestation of the 191-year-old farm. Until the Eden Corn Festival, that is – when Agle's recipe for sweet corn ice cream will be the featured draw at the Eden Chamber of Commerce booth. It will cost $5 for 2 1/2 scoops.
Agle, 38, says he's "only been back to the farm for the last seven years."
Before that, he went to school at Cornell University, then started working on a master's degree in animal science at the University of Idaho. He joined the U.S. Army, including a deployment to Afghanistan, then finished his master's degree after returning.
In North Carolina, he worked for the state, doing farm extension work. "It worked out well," Agle said. "I had enough time to get out and see the world, and realize I wanted to come back to the farm."
After he came back to the welcoming arms of his huge family, Agle started running into a problem: the nieces' and nephews' birthday parties.
"I never really had much experience buying gifts regularly for my nieces and nephews," he said. "I didn't want to just give them another gift. What's at every birthday party? Cake and ice cream, and the family usually made the cake."
Agle used ice cream to present what was fresh on the farm. Rhubarb was a harbinger of early summer.
"There's a lot of produce that doesn't make it to market, so I was also racking my brain with ideas on what could be done with some of the fruit that's imperfect, but still tastes just as good."
So after the terrible year the Eden Chamber of Commerce and Eden Corn Festival had in 2020, Agle wanted to help raise money for the community organization.
"Without the festival the Chamber was missing a big chunk of its income from its fundraiser," he said. "I knew we were going to be able to pull off the chicken barbecue this year, and I thought it would be nice to give a little more incentive to get people out to the Corn Festival."
So after churning out batches on a countertop model for years, Agle got professional help for the festival volume, turning to Main Street Ice Cream in Hamburg for expertise and equipment.
They added a bit of carrageenan, a seaweed-based stabilizer that improves the texture and allows more air to be whipped into the base. "You can have more fat content, which means it tastes better, just the right amount."
It's a team effort on the ground, too, as the sweet corn for the ice cream batches will be supplied by Amos Zittel & Sons, a partner with Agle's and other local farms in Eden Valley Growers.
Agle figured the farm's ice cream of the moment was more likely to be memorable than another gift card. "Hopefully it's something that they can look back on when they're 20, 30, 40 years old and say, 'Oh yeah, that was kind of cool.' "
After this Eden Corn Festival, his family won't be the only ones.