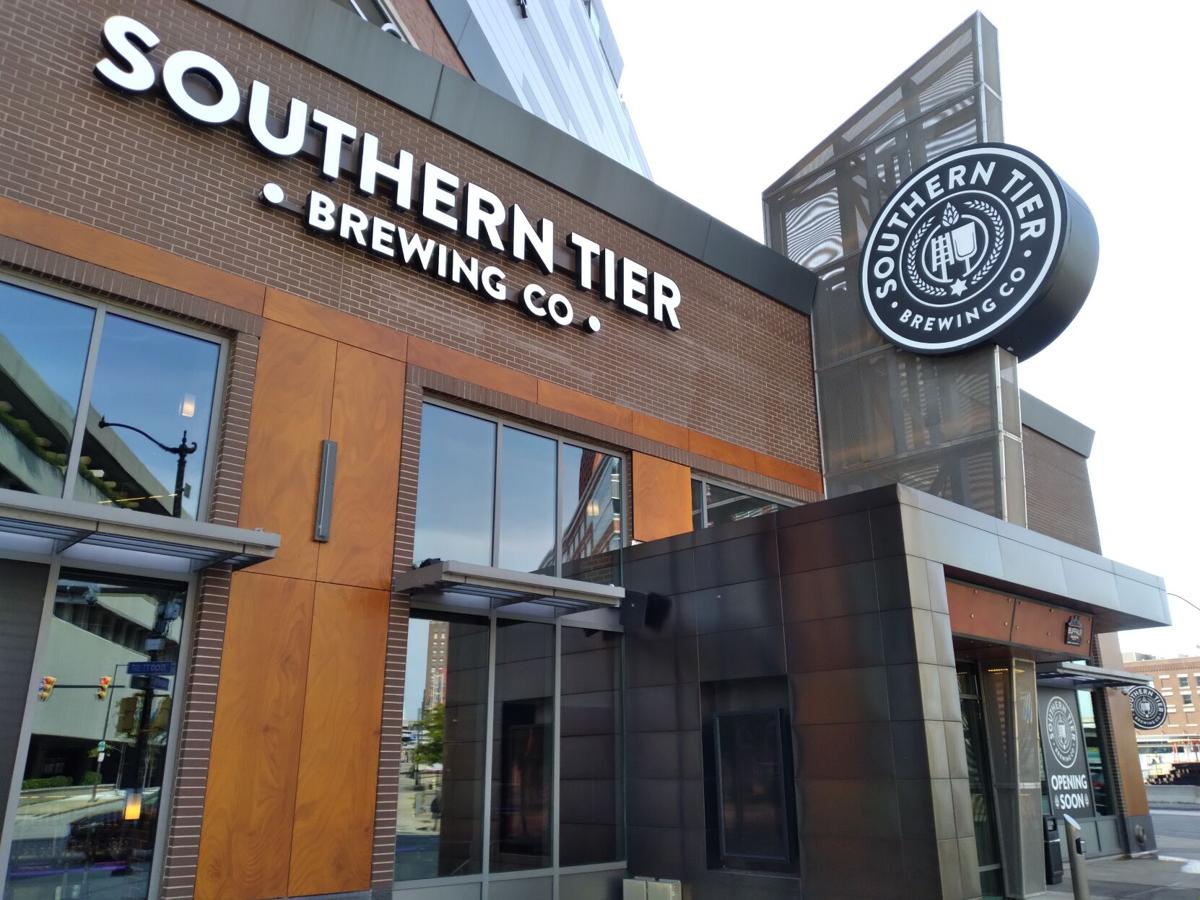 Southern Tier Brewing Company's takeover of the moribund 716 sports bar complex has been completed, with its opening set for Tuesday.
At the 7 Scott St. location, in the first floor of a building containing a hotel, two hockey rinks, a parking garage and retail spaces, tables have been removed from the area in front of the Jumbotron-backed main bar, giving those customers more space.
The bars decorated to resemble skate-carved ice remain.
A menu posted to social media from a review event shows tavern fare and larger plates, many dressed in sauces incorporating Southern Tier beer.
Brisket meatballs ($12) are dressed in Pecorino Romano and marinara sauce made with Southern Tier India Pale Ale. A buttermilk brined fried chicken sandwich ($14) comes on a sesame bun with pickle mayonnaise incorporating Lake Shore Fog, a "hazy and juicy" India Pale Ale. The salmon salad, built on kale, romaine, red onion and apples, gets a lemon vinaigrette that incorporates Nu Haze, a "hazy smooth" India Pale Ale.
Pegula Sports and Entertainment closed 716 in March 2020, in what was announced as a temporary measure. It never reopened.
On the other side of the KeyBank Center NHL arena, Pegula Sports and Entertainment is also reactivating entertainment spaces after striking an agreement with a newly formed venture called Select Pour Ventures to manage the Draft Room, as well as a private club called Room 120, at 79 Perry St. Those are expected to open later this fall.
The Buffalo location is Southern Tier's fifth taproom restaurant, following those in Lakewood, Cleveland, Pittsburgh and Charlotte, N.C.
Hours are 3 to 10 p.m. Monday through Wednesday; 11 a.m. to midnight Thursday through Saturday; and 11 a.m. to 8 p.m. Sunday. No reservations are being accepted presently, a Facebook posting said.