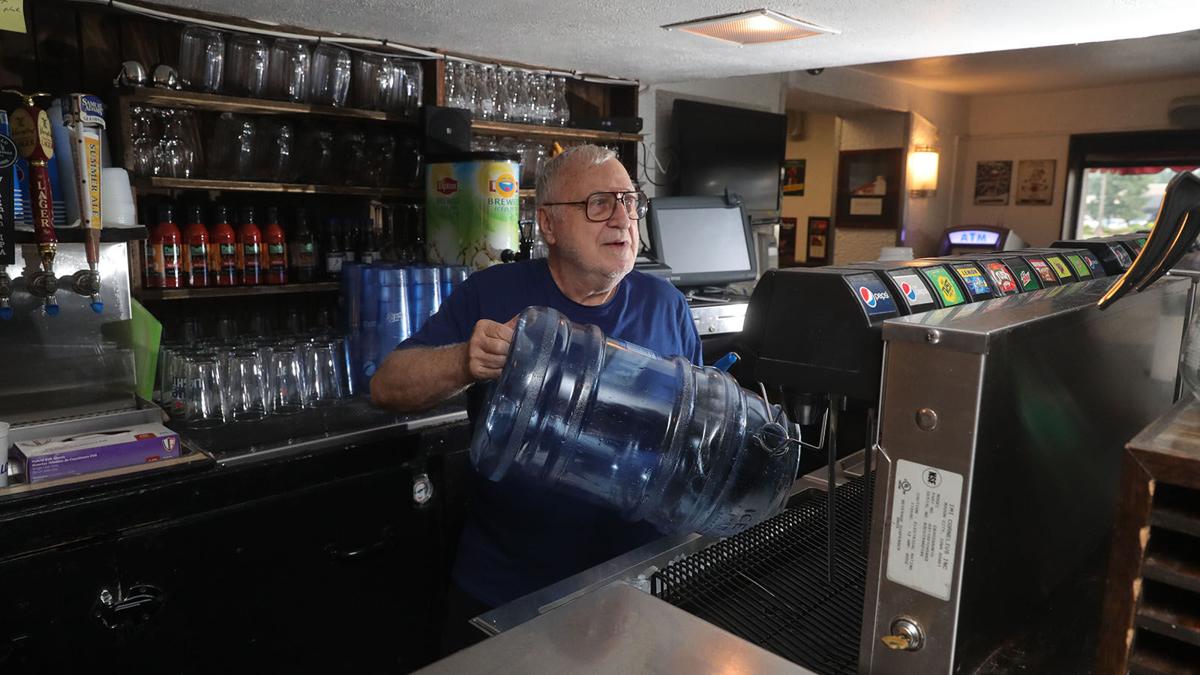 Ron Duff moved into the bar at Sheridan and Millersport when his mother Marie Duffney bought it 75 years ago.
He was 7 years old. He's worked there since.
At 82, he's long out of the kitchen, after blowing out rotator cuffs in both shoulders shaking wings. Now Ron Duff goes to work around dawn, sweeping the parking lot again, back to his first job at Duff's Sheridan Patio.
After falling in love with wings at John Young's Wings 'n Things, then seeing the Anchor Bar variant really take off, he became a wing man for life. With his mother's recipe for blue cheese sauce, and his own trademarked warning: "Medium IS Hot," he's an integral part of the Duff's difference.
John Young, who had several Wings 'n Things places open on the East Side since 1963, was the first to make wings popular in Buffalo.
With 75 years in harness, he might be the longest-serving restaurant worker in town. Either way, the auspicious occasion was plenty reason to sit down with a restaurateur with a historic view of the chicken wing business.
Question: You used to live here, right at the corner of Sheridan and Millersport, in the back where some of the coolers are now?
Ron Duff: "My mother bought in '46. I was 7 years old, and this was her fourth bar by then. I was born in the second bar. We moved to the third bar when I was 3 years old.
"So in '46 I was 7, and I got started with the parking lot. Still doing it."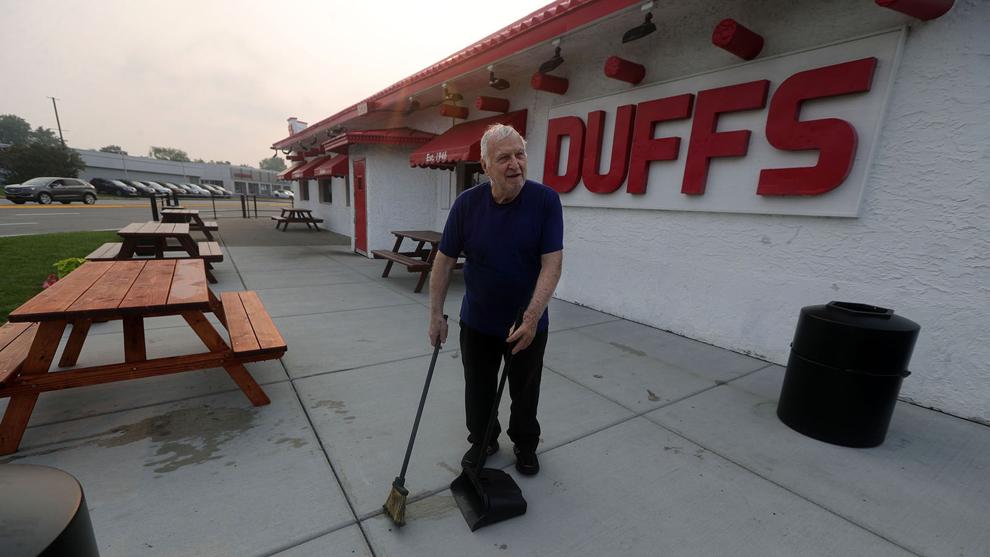 You said your mom's name was Marie Duffney. When did it became just Duff?
"Well, when they first went into business on Oliver Street, in '34, something like that, it was best to be Irish. So my father turned into Irish and Duffney went to Duff, because there's a sort of Irish. I didn't know I wasn't Irish until I was 21."
Kitchen life is hard on people. How's your feet?
"I'm 82, and I'm still walking. That's not that bad, I guess. But it is tough on feet. Waitresses walk 10, 20 miles, right, all their lives, for every shift."
People must ask you all the time. Why not hang up your apron, go home and relax?
"I tried it for a day. What am I going to do at home? I don't have a hobby, see, I don't bowl, I don't fish, I don't hunt. I gamble, I can play poker, but I'm not a good poker player. So that's out, and what are you going to do?"
So what do you actually do?
"Me, I'm a maintenance man now. I don't do much, really. I make sure the parking lot is clean. Make sure, say the roof is caving in, I get the roofer, you know, that sort of stuff. I know all those service guys. We keep service guys for 30 years.
"In an old building like this, you've got to have some guy who knows how the building works, because it doesn't work that well. The new kids don't know nothing about the building, they don't know the sound of a motor."
You've been here long enough to know what's under every pothole. Supposedly you can just walk in and know when something's wrong.
"You can hear if the ice machine's running or not. Some fans, the bearings, you can hear them when they first start to go. I mean, if you're not listening for them you won't hear it until they go. There's all sorts of furnaces, air conditioning. Cooking is one thing, but maintenance is maintenance. If you don't like it, you're in big trouble when you own your own building."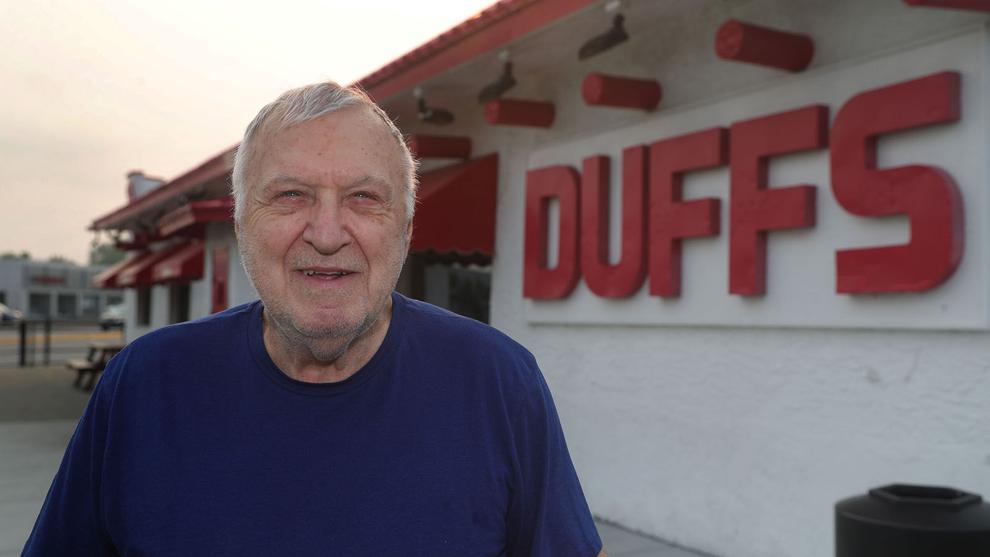 So this was a corner bar with a piano before wings. How did they come to Duff's?
"The Bills come into town, you know about 1960. You probably don't remember this, but John [Young]'s Wings 'n Things did deep fried whole wings. We'd get 200 of them, and take them to the game. So I always loved the wings.
"Then Anchor Bar put the sauce on them, with the blue cheese. I was eating wings all over the place, because I just love wings. Then across the street, friends of mine, they owned a pizzeria, with wings of course, La Hacienda. They were going to retire, and said, 'Why don't you put wings in? I'll show you how to do them.' This is 1969.
"I said, 'Good, I can eat them all.' They showed me, I put them in, and the first week I ordered 150 pounds. My sister and I must've eaten 75 pounds of them. That's how it started."
I heard you have an idea for your next restaurant?
"We sort our wings carefully and throw hundreds of pounds of wings away because they wouldn't look good after they were fried. They're still good to eat, though.
"I should open a place called the Broken Wing. You have to buy your drinks, but you can eat all the broken wings you want. I'll get you a pitcher of beer, and a bowl of wings."