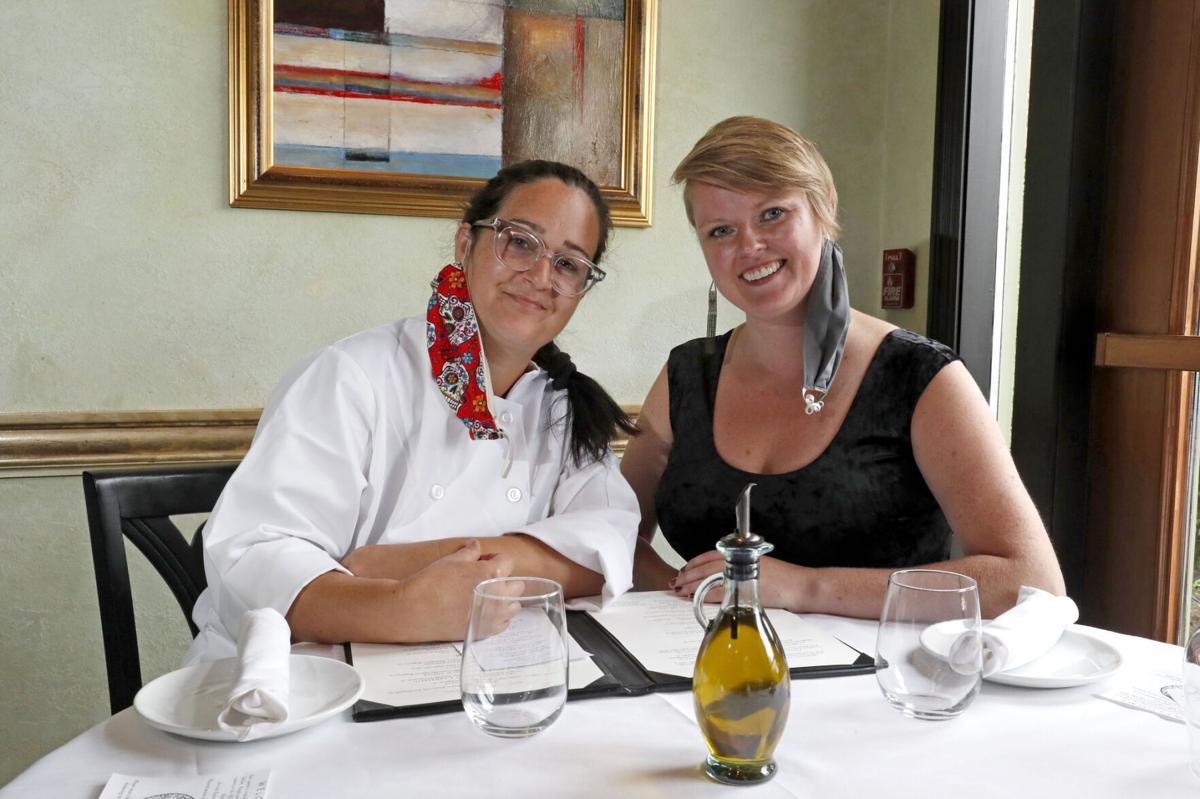 When the Lombardo family decided Ristorante Lombardo needed a periodic refreshment, they decided to put women in charge.
Valentina Garcia-Montano is the new executive chef, in charge of the kitchen brigade at the Italian fine dining veteran at 1198 Hertel Ave. Sarah Johengen is the director of operations for Lombardo and across the street at the Little Club, making sure staffers have what they need to take care of customers.
Women running restaurants isn't unusual, but in the upper echelon of big-ticket fine dining establishments, it's extraordinary. Besides Orchard Park's the Dove, run successfully by two women for going on two decades, it's rare as hen teeth.
Lest anyone think Ristorante Lombardo was trying to make a point with its personnel decision, Thomas Lombardo, son of Tommy, whose father opened the place in 1975, said he wasn't trying to prove anything.
"I wouldn't pat myself on the back for that," the junior Lombardo said. He noted his mother, Donna, and his wife, Mary, play important parts as well, as owner-operators. "The reality of the situation is that both of these women were working for us when we decided to change. They proved to be qualified, the right people for the job."
"I'm glad they are who they are," he said. "I don't know that being women makes a difference."
Garcia-Montano, who was born in Houston but grew up in Argentina, spent more than a decade working at Tempo, ending up in a senior kitchen role. Once a top Buffalo restaurant, Tempo – which closed in March – now only exists for private events like takeout fundraisers for the Darwin Martin House.
Garcia-Montano respects the stability and history of the building she is walking into, she said. "I come from 17 years of loyalty," she said, "so I know what it is to work at someplace for longer."
Garcia-Montano grew up in cattle country in Argentina. She moved back to the United States at 21, pregnant with daughter Martina and happy to move back with her mother offering to help.
"The thing with the father wasn't serious, and she said, 'You can come here and we can do it together,' " Garcia-Montano recalled.
Her first job was Café Espresso. She want to culinary school at Erie Community College, then started working at Brierwood Country Club. A server told her about Tempo, which had just opened.
Her first week in 2005 was working on Geoffrey Zakarian's wedding in Lewiston. "Bobby Flay, everybody was there, Ming Tsai," she remembered. "I didn't even know what the Food Network was."
Over the next decade and a half, Garcia-Montano learned all of the stations in the Tempo kitchen. Yet she was not in charge. "This is the first time that I'm the boss, being the boss," she said of her executive chef role, where she commands a crew of eight.
All the pasta is housemade. "There is no box pasta at Lombardo."
When is her influence going to show on the menu? Don't expect too much too soon. "It's an Italian restaurant," she said. "The place to show it is in the specials. That carrot-ginger puree and toasted pepitas with the scallops? I didn't come up with it, but it's a little different, a little classic."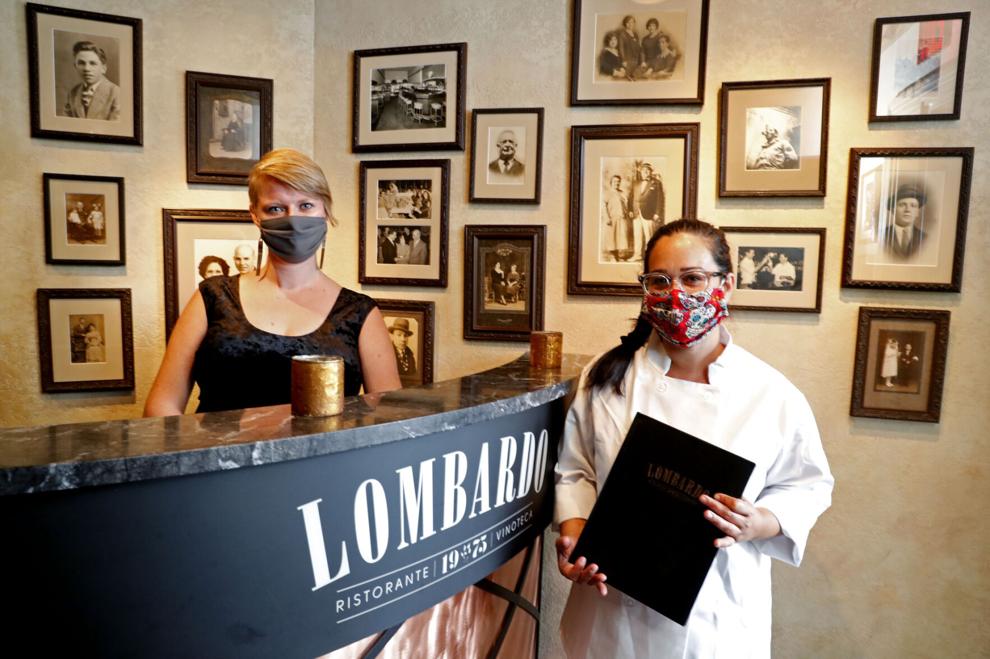 Sarah Johengen, the new general manager, literally grew up in restaurants. Her father, Daniel Johengen, the former Oliver's executive chef, opened Daniel's in Hamburg when Sarah was 3 years old.
Her first real restaurant job was at 16, grilling hot dogs and making milkshakes. In college, she got into a steakhouse serving job she kept for seven years, before returning to serve as maitre'd at her parents' fine dining restaurant.
"I have never exactly felt as though I've personally had to prove myself as a female in this industry," Johengen said. "With that being said, I do feel like I have to prove myself every single day. … I have forever been Dan and Debbie Johengen's daughter, which I am beyond proud to be, but throughout my journey, I am coming to be Sarah Johengen, which has taken a lot of work."
It's a job, but she feels like, "I have found a home here with the Lombardo family, which is comforting. They have faith and trust in me to be my best self, as well as giving me the support and guidance to become the person I want to be."
From 5 to 10 p.m. Tuesday through Saturday, Johengen and Garcia-Montano will lead their squads in service.
"I'm fortunate enough to work in a restaurant that's been around for 45 years and has a really, really deep and wide customer base and clientele," Lombardo said. "My job is just to keep the momentum going."
"We're excited for the shakeup," he said. "Everyone's excited and hungry."
Ristorante Lombardo: Restaurant review
Ristorante Lombardo is an Italian restaurant at 1198 Hertel Ave.