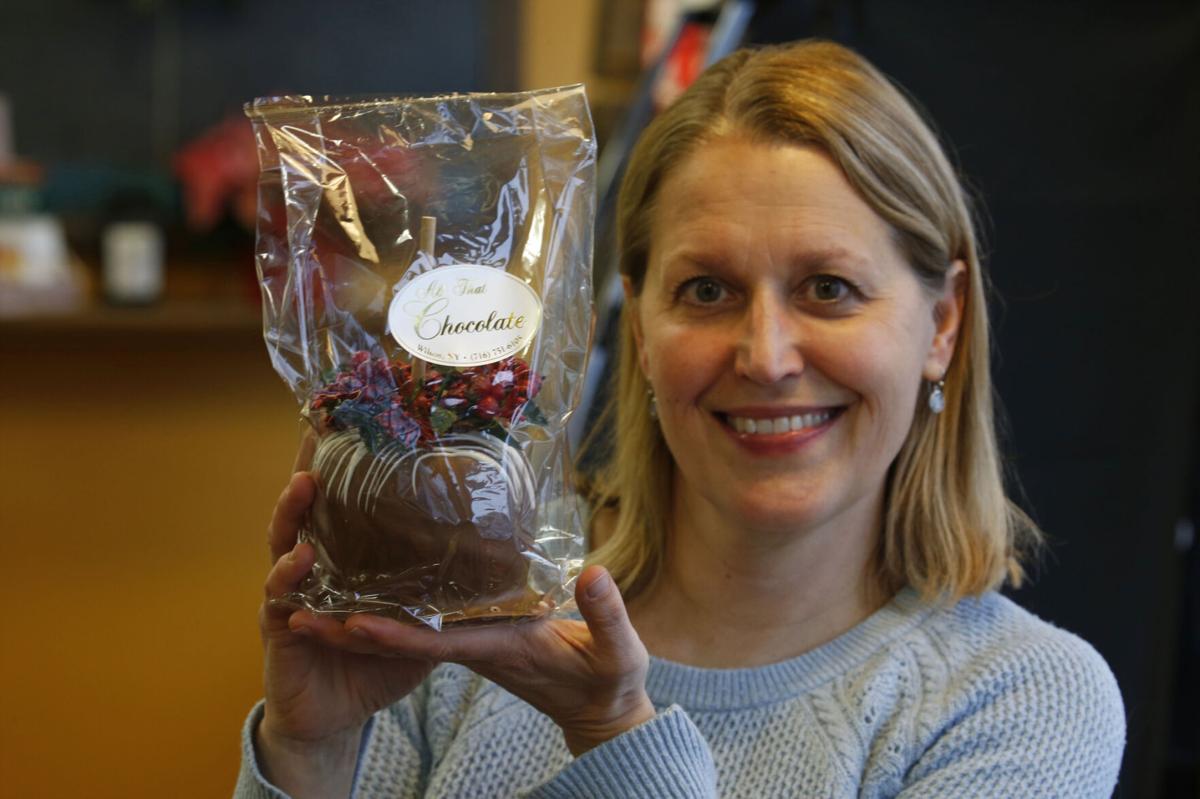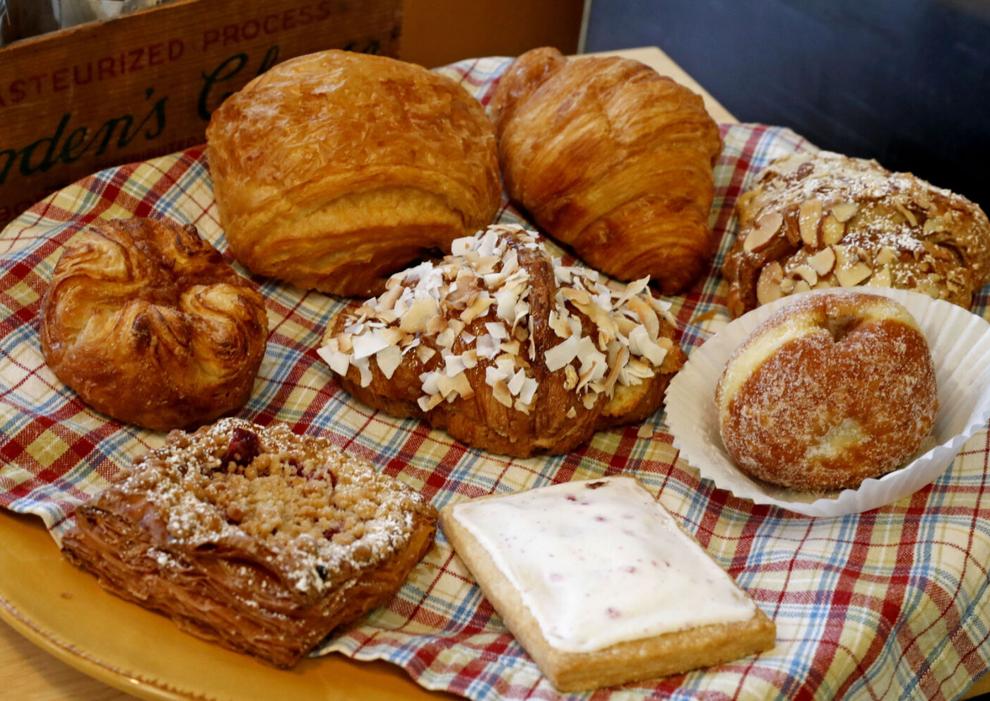 This holiday season, consider the gift of spending money that would have gone to Amazon to strengthen your own community in these trying times.
One of the most efficient routes to commencing your own local micro-stimulus program may be farm stores. These are spaces that serve as retail platforms for small-scale food businesses, dozens or more under one roof. From Alexander to Amherst, they're connecting customers with the fruits of New York State's fertile soil, and entrepreneurial imaginations.
A decade ago, trying to figure out how to keep his family dairy farm viable, Patrick Lango opened a tiny retail space in the Elmwood Village, at Lexington and Ashland. The White Cow Dairy & Farm Shop sold yogurt, pudding and other products that brought in more income than bulk milk sales.
Over the years, it grew, with other artisanal makers welcomed, with the shop intended as an incubator, a test market. Colleen Stillwell's Butter Block – arguably the most sought-after pastry in Buffalo, from croissant to the Breton butter bomb kouign amann – drew her first crowd by selling trays full in the Farm Shop.
Could the pandemic disruption work to the advantage of farm stores?
"People are redirecting their lives, and there's spaces in their existence that weren't there before," Lango mused. "We have people wander into our shop all the time like, 'I've never been here, but I live around the corner.' Now that they're working from home, they'll stop."
Thorpe's Organic Family Farm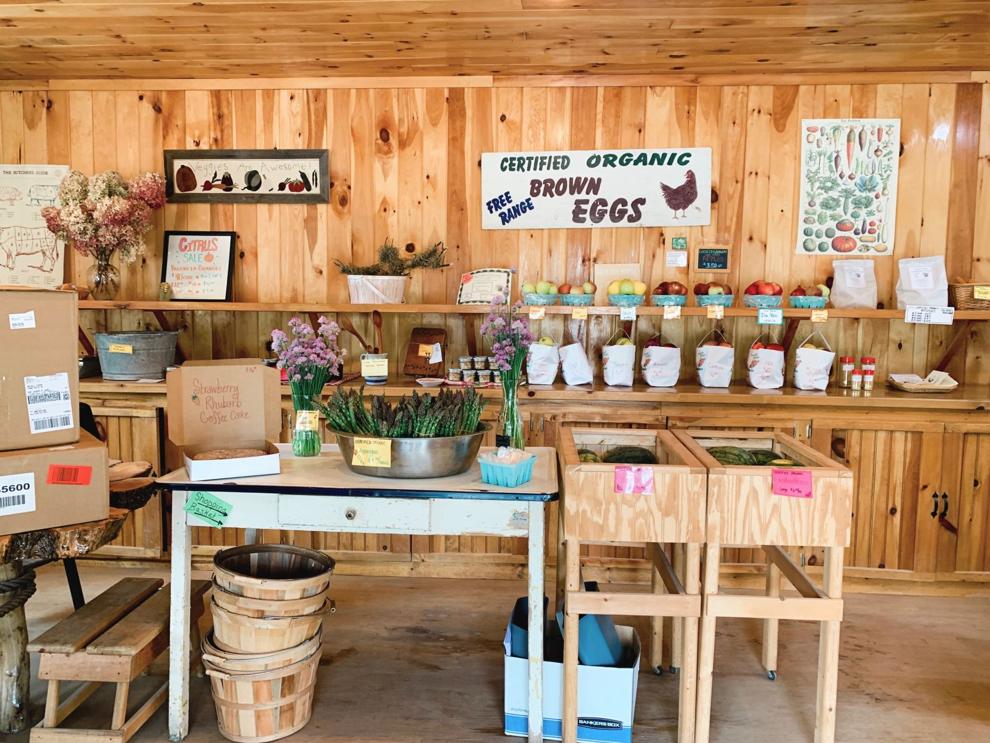 12866 Strykersville Road, East Aurora.
Hours: 9 a.m. to 6 p.m. Tuesday; 9 a.m. to 5 p.m. Monday, Wednesday through Saturday.
The certified organic family farm with a branch in Florida launched a full-fledged baking operation, in addition to selling meat, vegetables, coffee and a cornucopia of locally produced goods. Organic red grapefruit and fresh turmeric root from Florida beckon, not far from croissants, pain au chocolat and sour cherry handpies. Outside, holiday wreaths made of evergreen boughs await buyers.
Other work offered inside includes cereal bars made with organic ingredients (Savage Wheat Project), honey (LoDico Family, Wales) and maple products (Over the Hill Maple, Varysburg).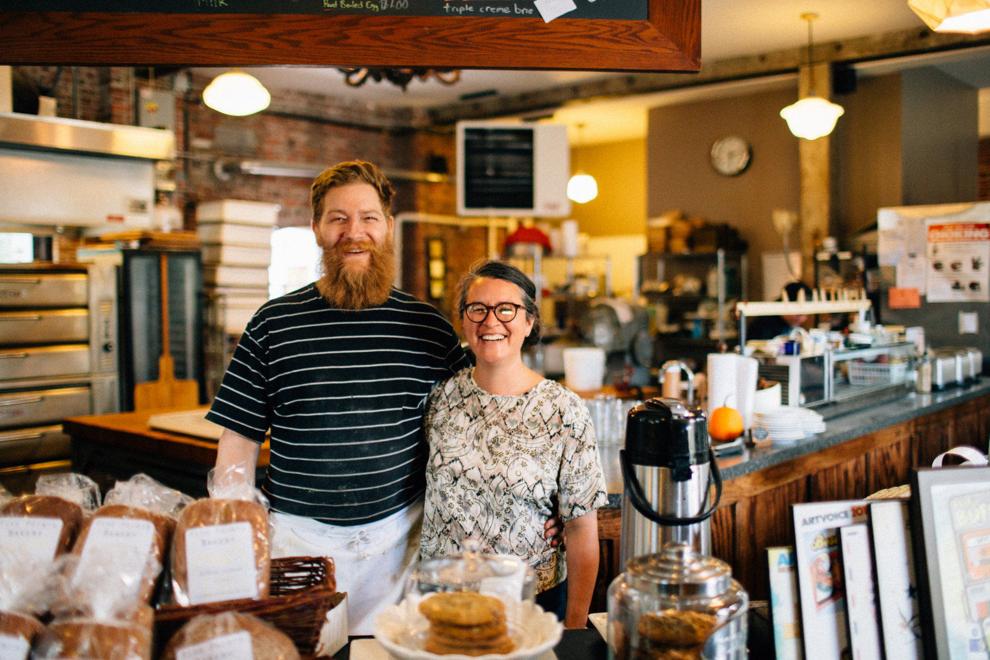 Hours: 8 a.m. to 3:30 p.m. Sunday through Friday; 8 a.m. to 6 p.m. Saturday.
The bootstrapped whole-grain bakery has turned its space into a minor-league grocery, offering the basics, right down to whole-wheat flour, ground in-house from grain grown in Hamburg. If you're interested in jump-starting your sourdough, batches of Five Points starter are available.
Visitors will also find: Honey (Fiegel Apiaries, Appleton) and eggs (Meadow Creek Farm, Pleasant Valley). Dairy products include whole milk, low-temperature pasteurized, with cream that rises to the top, plus single-herd butter and farmhouse cheeses.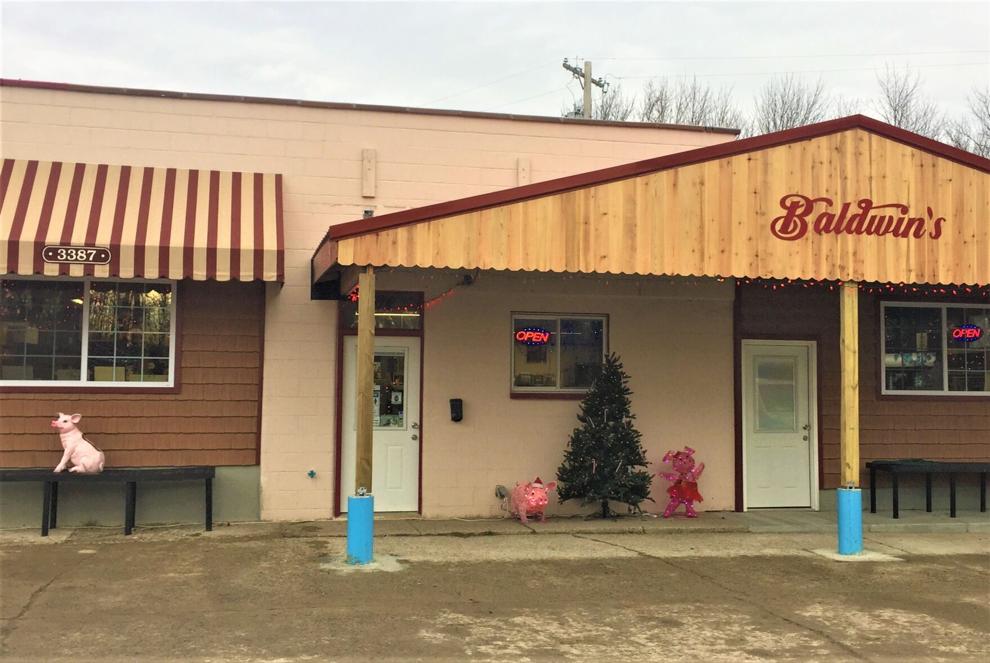 3387 Broadway Road, Alexander. 585-547-3333.
Hours: 10 a.m. to 6 p.m. Monday through Wednesday; 10 a.m. to 7 p.m. Thursday, Friday; 10 a.m. to 3 p.m. Saturday, Sunday.
A dairy farming family decided to give retail a shot in 2018. Mary and Matthew Baldwin's store has grown slowly, but steadily, adding locally made foods to its core beef and pork offerings from their Someday Farms in Darien Center.
Besides a rare year-round outlet for locally raised meat by the cut, the Baldwins pull folks in with a robust sandwich menu, including a Smoked Fatty (smoked ham, bacon, smoked bacon cheese, pepper jam, bacon) and a redoubtable griddled Reuben.
Holiday gift candidates include wood cutting boards (Goodman Crafts Designs, Corfu), angora and wool hats and neck warmers (Stardust Acres, Attica), and knitted hats and headbands (Barbara Brown, Alexander), decorative signs (DesignswithJamie and Grammy's Gift, Warsaw), hand-painted ornaments and Christmas cards (Darlynn Weber, Attica).
Buffalo Artisan Food Traders
4558 N. Bailey Ave., Amherst (facing Whole Foods).
Hours: 10 a.m. to 8 p.m. Tuesday through Friday; 10 a.m. to 5 p.m. Saturday; 11 a.m. to 4 p.m. Sunday.
Rick Fickhesen already ran a spice mix business called Kissed by the Sun before coronavirus crushed markets. So he found a space and gave other vendors stymied by their turn of fortune a place to sell their wares.
With carefully masked son Erik as official greeter and respectfully distanced tour guide, shoppers can cover a lot of Buffalo food landscape in a space turned into a retail portal for 72 edibles enterprises.
Popcorn (Chenez's Popcorn, Lockport), pierogi (Babcia's, Broadway Market), seed crackers (TopSeedz, Clarence), knishes (Bloom & Rose, Chandler Street), Somali sauces (Najah, Broadway Market), vegetarian burgers (Go Veggie, Tonawanda) and 66 more.
Free delivery within 15 miles with $75 order.
White Cow Dairy Farm Store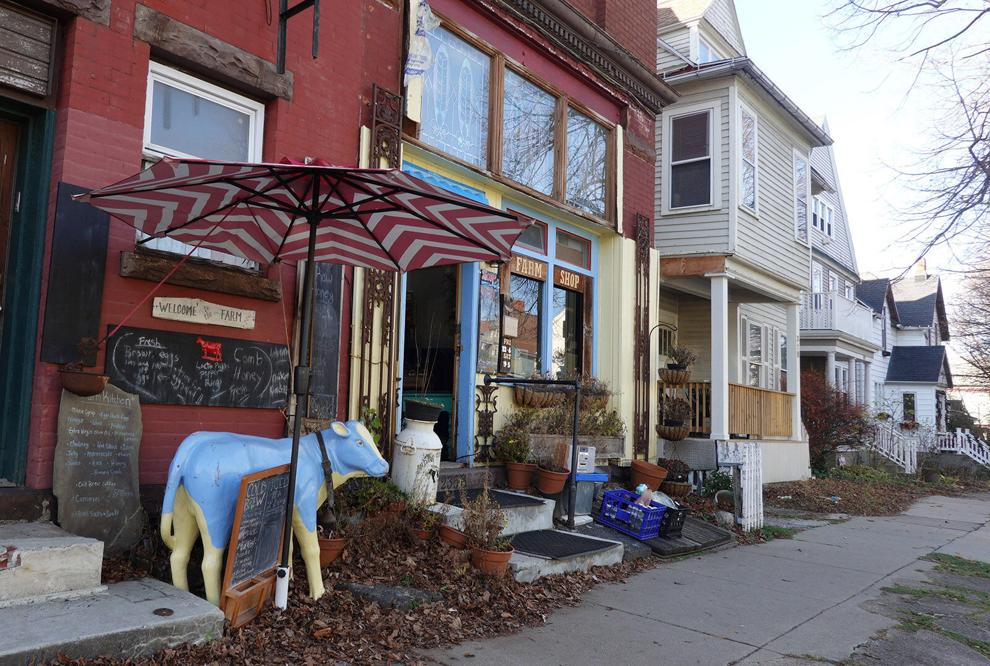 235 Lexington Ave. (entrance on Ashland). 716-256-8253.
Hours: noon to 5 p.m. Friday; 9 a.m. to 5 p.m. Saturday.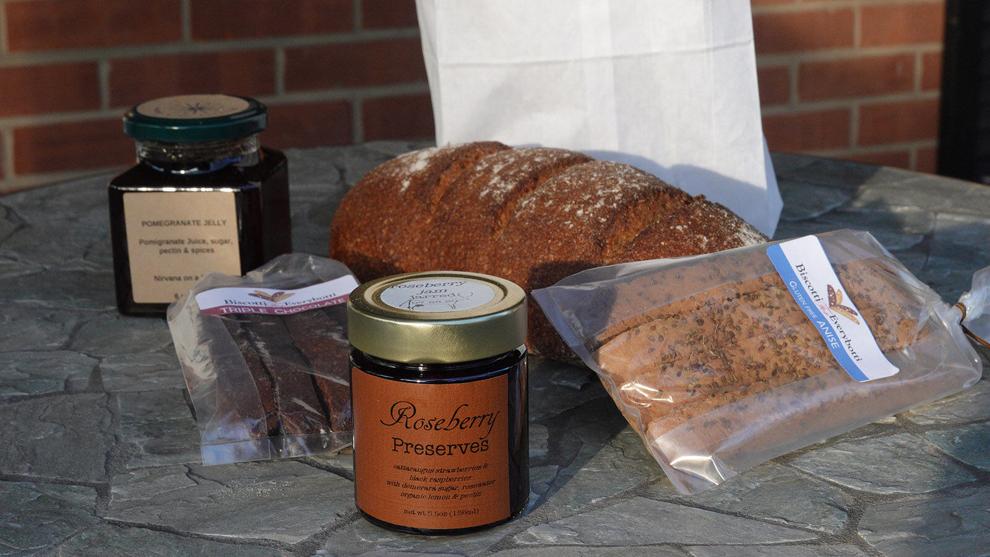 Lineup at decade-old farm offshoot starts with yogurt, pudding, whey drinks and quark from the dairy farm side, plus soups, stew, and more from the farm kitchen.
In addition: eggs (Stutzman Farm, East Otto); bread (Eric Granville, Hotel Henry), pastry (Butter Block), pierogi (Olde Worlde Pierogi), organic bean-to-bar chocolate (Dark Forest, Lancaster); biscotti (Biscotti for Everybotti); tea (Aera Tea).
Hours: 8 a.m. to 6 p.m. Monday through Friday; 8 a.m. to 5 p.m. Saturday.
Produce from her family's Niagara County farm is a mainstay, but Julie Blackman has combined an all-star collection of New York State goodness, including yogurt from Ithaca.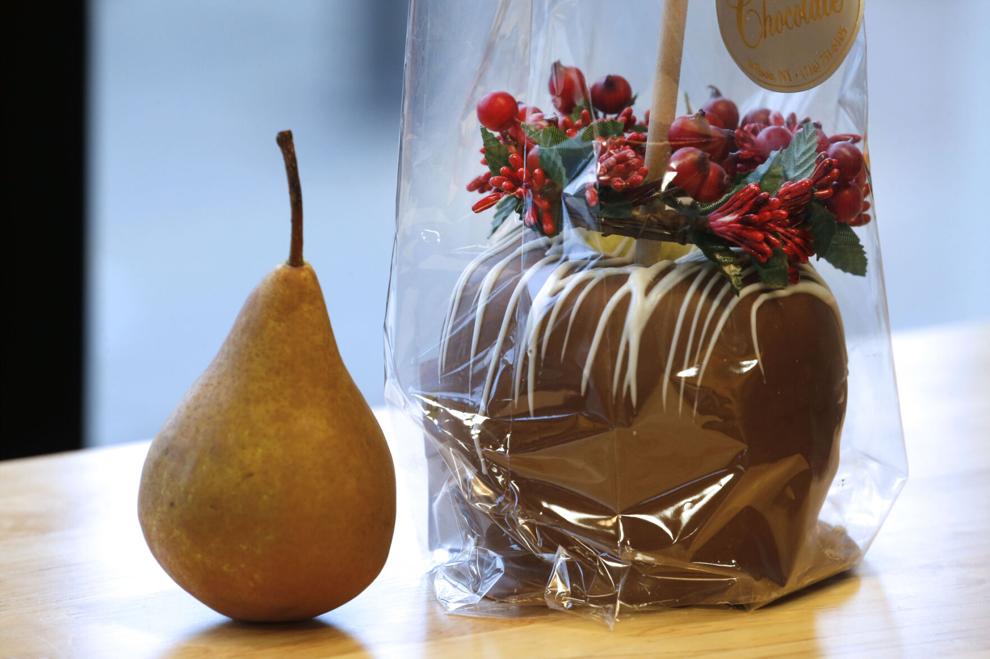 Bakery: Sourdough breads and bagels from Breadhive Bakery on Mondays, Wednesdays and Fridays, then Butter Block pastry Saturdays, plus scones, muffins, turnovers and tarts made in-house.
Ready-to-go offerings include salads, wraps and entrees, with others sold frozen, such as chicken pot pie, soups and quiche.
Other locally made products include linguine, raviolis, sauce (Pasta Peddler), Lake Effect Ice Cream, Sweet Melodies gelato, Dragonfly Jams, New Day Coffee, Barrel & Brine pickles, Bootleg Kombucha (bottles and tap), Wolf & Wendel's maple products, McDuffies shortbreads, milk and yogurt from Ithaca Farm, and TeaCup Farm milk.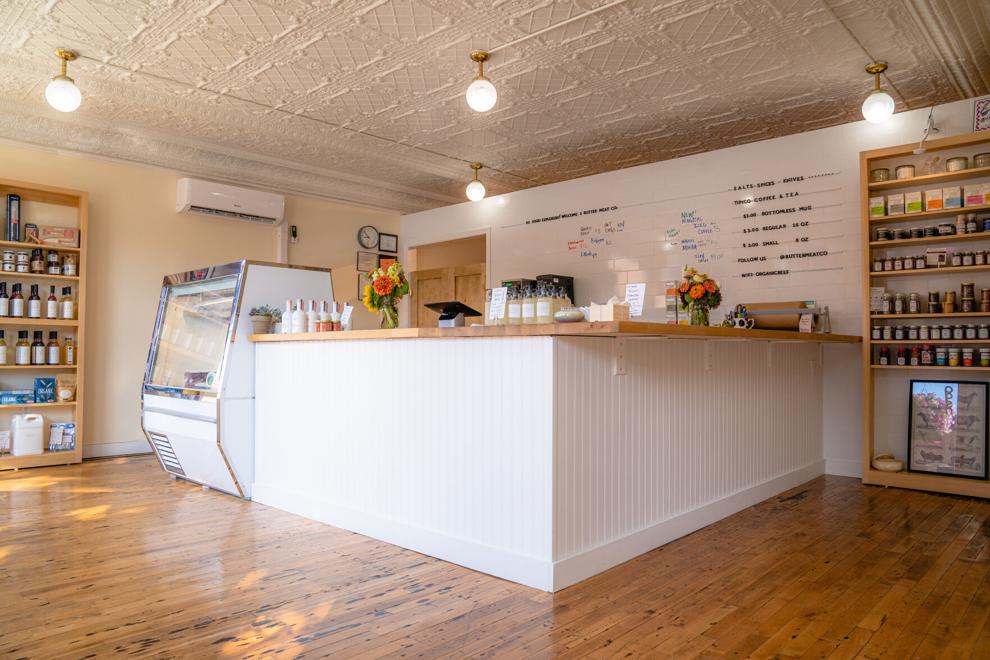 Hours: 10 a.m.-1 p.m. Monday, 10 a.m.-5 p.m. Thursday, Friday, 8 a.m.-4 p.m. Saturday. Closed Tuesday, Wednesday, Sunday.
Jill Gould's store specializes in offering former dairy cows as suitable steaks, chops, and such. The USDA inspected meat comes from animals that have lived longer lives, and some people think they taste more like the beef they used to enjoy.