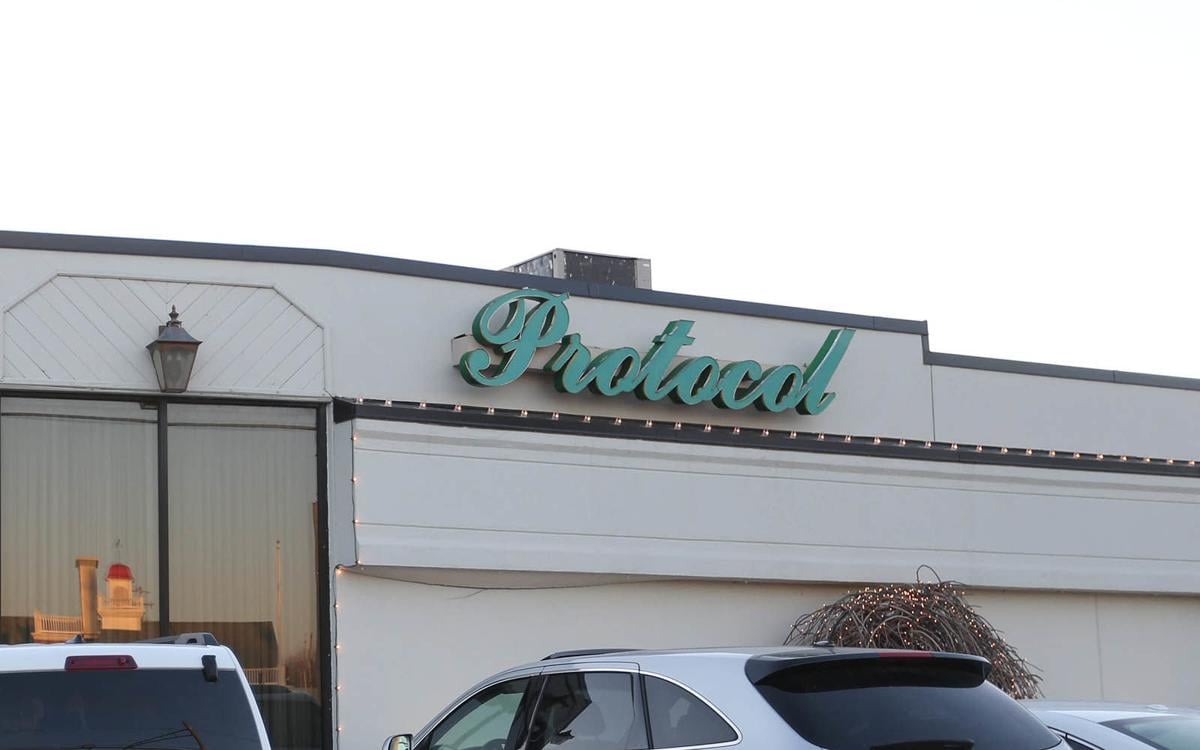 Protocol owner Paul Pelczynski has agreed to pay $90,000 to settle sexual harassment charges brought by the U.S. Equal Employment Opportunity Commission on behalf of former employees.
The lawsuit was filed in 2019 by federal attorneys on behalf of six women who used to work for Pelczynski.
In addition to paying $90,000, Pelczynski can't manage or supervise restaurant employees for three years, according to the settlement announced Thursday.
In sworn affidavits filed with the suit, former Protocol employees said Pelczynski rubbed himself against them repeatedly, exposed them to pornography and repeated sexual invitations after being told to stop.
According to the lawsuit, some were fired after they complained and others quit because they objected to the sexualized environment.
The owner of a well-known Transit Road restaurant has been accused in a federal lawsuit of sexually harassing employees. Paul Pelczynski, who owns Protocol in Amherst, requested sex, grabbed buttocks, and made comments about the bodies of employees and customers, among other conduct that violated federal law, the suit alleges. "We are still reviewing the allegations, which are ridiculously
Pelczynski's attorney, R. Scott DeLuca, noted that despite the settlement, "Protocol and Mr. Pelczynski have always denied any wrongdoing and always denied all of the unproven allegations in the EEOC's lawsuit. ... It is important to remember that the EEOC has not proven that either Protocol or Mr. Pelczynski engaged in any conduct in violation of the law. The parties agreed to settle the case in order to avoid the significant expense and massive burden of further litigation – especially the burden and expense faced when a private party (like Protocol) must defend against a claim asserted by the U.S. government."
Also, "Protocol and Mr. Pelczynski remain very grateful to their loyal customers, whom they served for 49 years," DeLuca said via email.
The restaurant, at 6766 Transit Road, Amherst, was open for nearly 50 years before closing in January.
Protocol Restaurant is closing after business tonight, according to a receptionist. The closing was not referred to on the restaurant's Facebook page, but the person who answered the phone said tonight would be its last night in business. Owner Paul Pelczynski was sued last year by the federal government over claims of sexually harassing staff and firing women who
In their affidavits, filed in U.S. District Court, former employees described Pelczynski using his position as a business owner to focus his unwanted and unrequited sexual attention on them. Behind the bar, or in his office, Pelzynski would bring his desires to their attention, touch them and wheedle for sex, causing panic attacks and nightmares, among other effects, their affidavits claimed.
One bartender verbally rejected his advances and physical maneuvering, she said in her affidavit, until Pelczynski started talking to her breasts.
One night "Paul approached the bar and spoke directly to my breasts as if they were people," she said in her court filing. "He called them 'girls' and looked directly at them when he told them they were 'looking good today.' "
In another affidavit, a hostess described Pelczynski cornering her in his office with the door closed, lifting her skirt and attempting to kiss her.
"I wanted to quit many times, but I kept pushing myself to stay and told myself I would just try to avoid Paul," she said in her affidavit.
He knew she had a special-needs son at home and needed a job with flexible hours, she added.
"I applaud the women who came forward and exposed the long-standing hostile work environment at Protocol Restaurant, and I hope this settlement provides some measure of justice for the workers," said former U.S. Equal Employment Opportunity Commission trial attorney Elizabeth Fox-Solomon, who litigated the case with supervisory trial attorney Kimberly Cruz.
"No one should be forced to endure sexual advances or inappropriate physical contact to earn a living," said Judy Keenan, EEOC's New York district director. "The EEOC is com­mitted to ensuring that all workers are free from sexual harassment on the job."
In 2015, the State Department of Labor found wage theft by Pelczynski's restaurant. Protocol was ordered to pay back wages that workers were owed, plus damages, penalties and interest, totaling more than $300,000. In 2019, the state went to court because Pelczynski had paid $21,919.82, about 7% of what he owed; $290,055.67 remained outstanding as of August, according to State Department of Labor records.