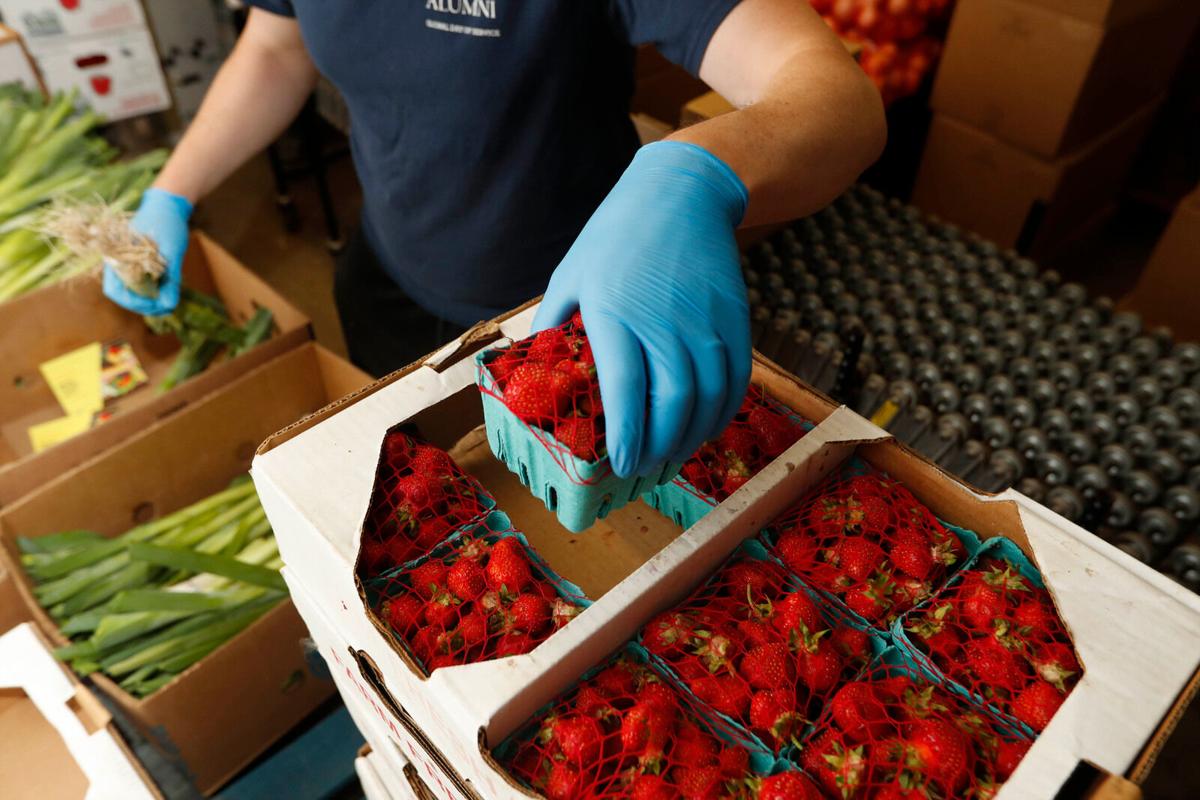 Farmers markets are a prized source of both fresh vegetables and fresh air, but not everyone is market-capable. Whether from mobility issues, shyness, or a general sense of not wanting to get off the couch, many consumers give up on local produce and resign themselves to supermarkets.
What if you could get local farms' work delivered to your doorstep every week, like an Instacart for farmers markets?
That's the pitch behind FreshFix.com, a Buffalo-born grocery delivery service that saw its popularity soar during the pandemic. Delivering locally grown fruit and vegetables, plus fresh bread and other baked goods, meats, cheese, pickles and more, FreshFix.com makes it easy for Erie County eaters to get the good stuff.
If you want the best croissants and other Viennoiserie pastry in Buffalo, you can spend the time to go to Butter Block, 426 Rhode Island St., and pick them up. Or look for Butter Block's work at one of their regular outlets, while they last.
Or you can hit the button on FreshFix.com that makes them show up on your porch.
Barrel + Brine kraut, Flat 12 mushroom cream cheese, Stoltzfus Dairy yogurt, Lively Run Goat Dairy Cayuga blue, and scores more artisanal foodworks are now a button's push away. 
FreshFix also provides more flexibility than a traditional community supported agriculture subscription. Weekly produce boxes range from $22 to $34 per box depending on size, what's available, and if you want only organic vegetables. Customers can stop and restart any time, just skip weeks, or donate their box to a food pantry. 
Every box comes with a "swap it" option, to dodge one vegetable you don't want. Instead of that umpteenth bunch of Swiss chard, you get opt for, say, radishes.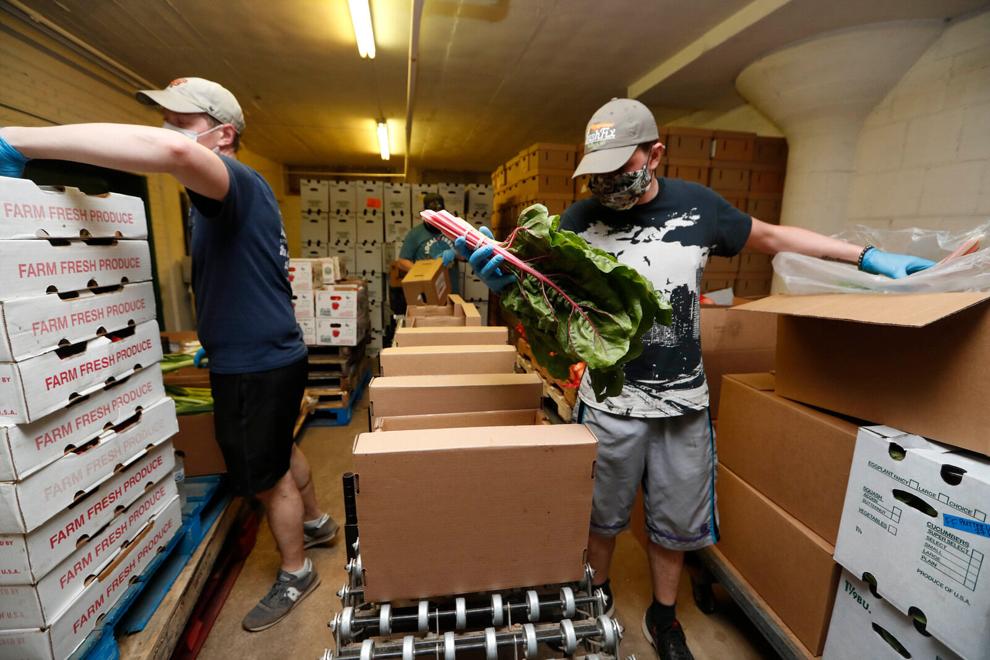 Drawing from 15 or more local farms per week gives the business a chance to even out difficulties individual farms might have with a crop. "We are the farmers market delivered to your door," owner Joshua Bowen said. "We work directly with local farms, artisans and producers to put a menu out every weekend for our customers to go through and pick what they want."
On Monday, they add up the orders. The farmers, bakers, briners, cheesemakers and snack artists together offer about 400 different items.
Tuesday is boxing day in its space, at the Niagara Frontier Food Terminal, 1500 Clinton St., alongside the Sausage Maker charcuterie supply store, wine and cider maker Chateau Buffalo, and Snowy Owl Kombucha.
On Wednesdays and Thursdays, FreshFix.com boxes land throughout metropolitan Buffalo, and most cities and towns in Erie County. Lockport is served, and Rochester may soon join them, Bowen said.
Smooth, right? Bowen started the business in 2015 with his wife, Lucia Leone, an assistant professor in the University at Buffalo's School of Public Health. A year ago, they were trying to guide the company through growing pains.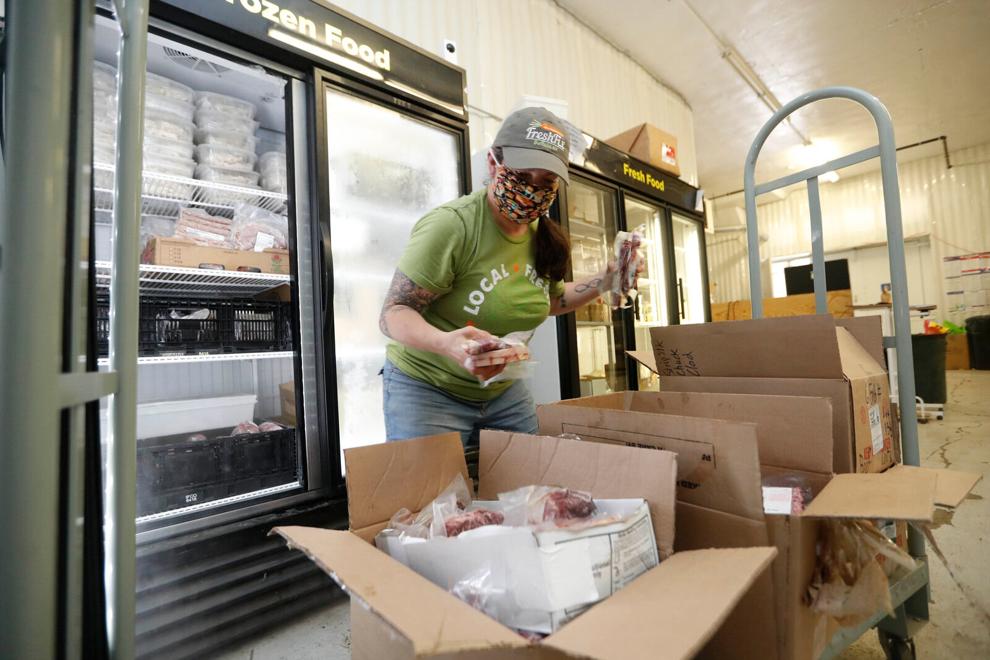 "Grocery stores weren't open, Instacart was taking seven days to deliver," Bowen said. "We went from about 300 customers to about 1,600."
The three-person operation was getting 60 to 70 new customers a day.
"We realized we had to cut off new members, we had to hire, we had to get new refrigerator trucks, we had to expand," Bowen said. All while keeping current customers happy, and keeping employees and family safe in the middle of everything, sort of putting more powerful engines on the jet plane midflight.
After hiring, trucking and other issues were addressed, about 60% to 65% of customers who joined during the pandemic stuck with FreshFix.com, according to Bowen. That's even after people were once again free to wander supermarkets maskless, if they like.
"It's all about supporting local businesses, and farms, keeping your money local and building community," Bowen said.
Once you introduce people to more truly fresh vegetables, people make them a goal in their life, he agreed.
"There's nothing like it when there's nothing's being shipped from California or Florida. It's picked, to us, to you, literally coming farm to table within 48 hours."