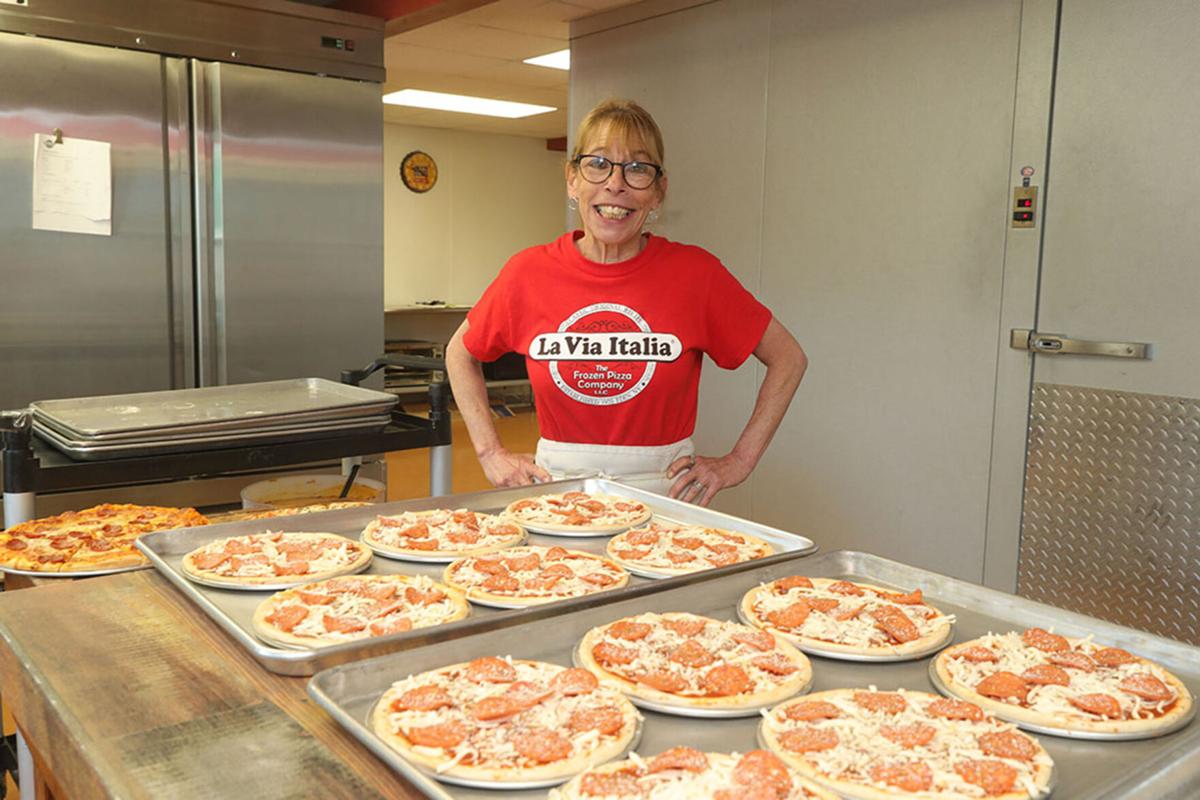 Angela Mia's was a big cheese on the local frozen pizza scene in the 1990s. Dennis Pollutro fine-tuned a dough recipe that puffed up and browned nicely in a home oven. From Angela Mia's Hamburg base, he launched delivery routes and frozen pizza fundraisers.
Now, 25 years later, Robin Logan, Pollutro's daughter, is riding a wave of retro pizza love after relaunching the Southtowns family favorite under the name La Via Italia.
After building a career as a real estate agent, two years ago, "I decided it was time to put the best frozen pizza on the market back on the market," Logan said. Finding the recipes was the easy part.
But since word spread that Angela Mia's reincarnation was available, the love has been keeping Logan going.
"I had a girl the other day call me from East Amherst," Logan said. "She goes, 'Tell me, please tell me that this is the same recipe as Angela Mia's.' I said, 'It is.' She goes, 'Oh my god, you just made my day.'"
At 106 Evans St., Hamburg, Logan and her staff are turning out frozen pizzas five days a week, including cheese, pepperoni, a white pizza (garlic oil, cheeses, sliced tomatoes), plus versions on gluten-free cauliflower crusts. Customers visit laviaitalia.net to order from a two-pack of 14-inch cheese pizzas ($17.50) to a 20-pack of pepperoni pies ($165).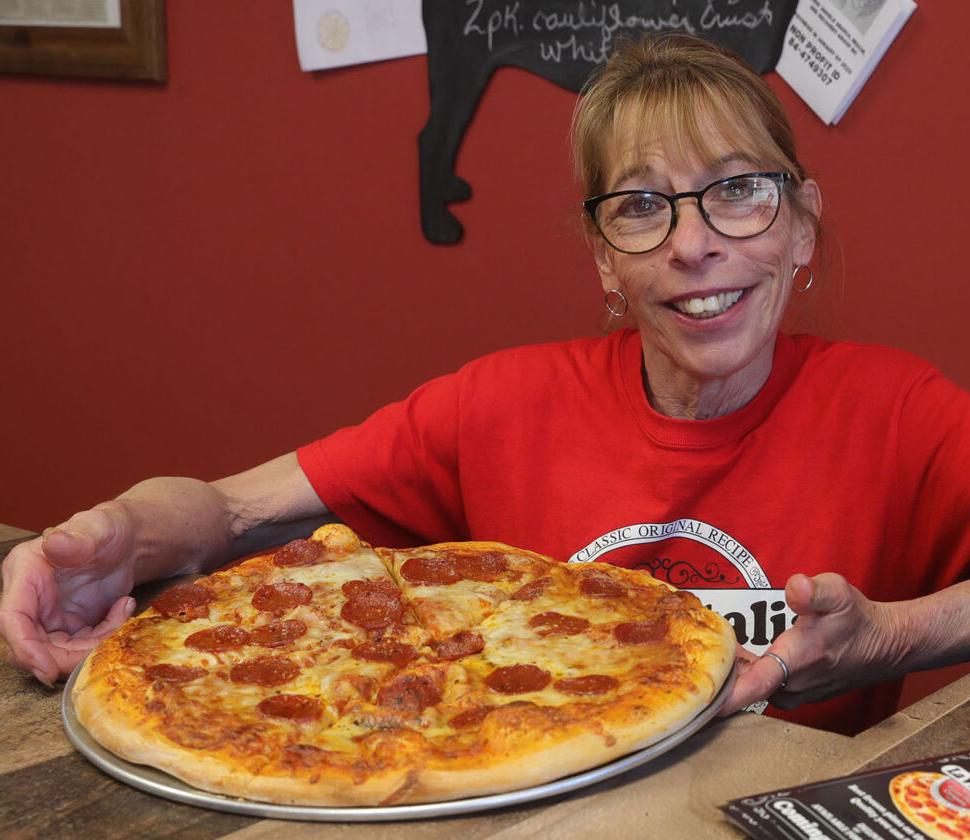 Delivery has been difficult to organize, so most customers are picking up their packages. People are driving down from Lewiston, to buy La Via Italia pies, so they must be making someone happy.
"Our home deliveries are not huge, but that's OK, because we have a lot of people come in our storefront, and we're doing a lot of fundraisers," Logan said.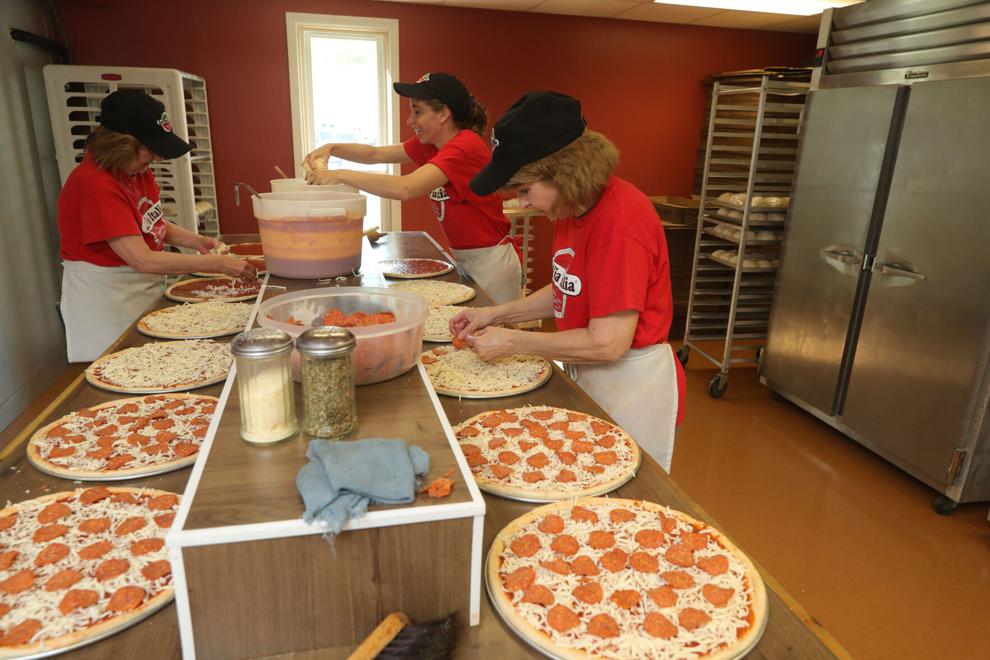 Like her father's company, La Via Italia sets up deals with sports team booster clubs and the like. Sell frozen pizzas, keep some of the money. Profit for the group is about $6 per two-pack of pepperoni, roughly speaking, and higher for bigger packages.
Is it catching on? "We've reached the point that it appears I may be taking on the other half of our buildings and expanding," Logan said.
"A few people have said to me, 'One of the best things about your pizza is that I think it tastes better when you reheat it the next day.' My dad just really had a knack to get this perfected."
Her dad's recipe never got the credit it deserved, but at least people can enjoy it once again, Logan said.
"This is what I hear all the time," she said. "It's the coolest. I get so filled with emotion and, just, happiness because people are so excited that we're back."