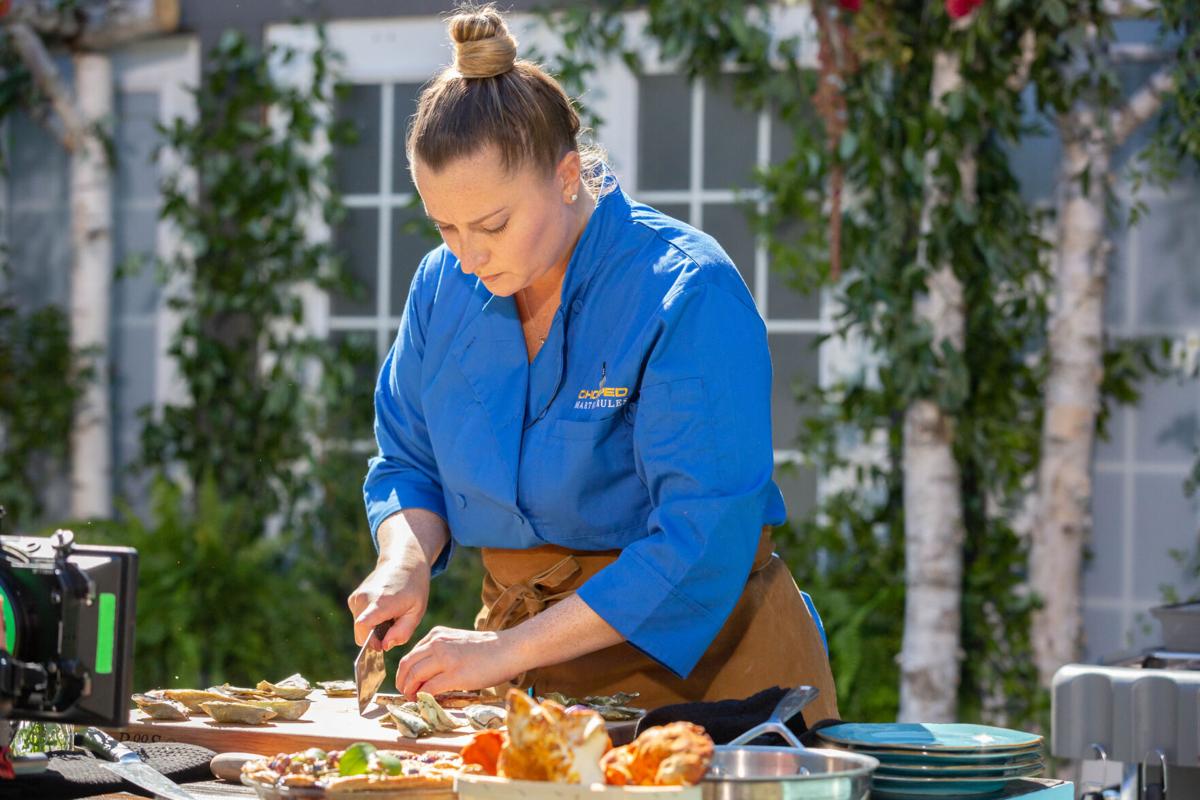 Spent after the usual 12-hour day leading the kitchen crew at the Not Your Average Joe's restaurant in Westwood, Mass., Kristen Harlach was unwinding on her phone as the Uber driver steered toward her home in Weymouth when the Instagram notification caught her eye.
Strangers approaching women on the internet is fraught with peril, so Harlach looked up the name, and found a LinkedIn page that said the name belonged to the casting director for the Food Network.
So she called. The man asked Harlach if she'd ever consider competing on a cooking show.
In that moment, Harlach realized it was official: This member of the Kenmore East High School Class of 2000 had made it big-time as a professional chef.
When she left Buffalo for Boston in 2009 to build a restaurant career, "everyone said, 'We can't wait to see you on TV one day.' I told them, 'I wouldn't think of going on TV – unless it was 'Chopped.' "
After getting the invitation to compete in 2019, production was pushed to 2020. Harlach would compete in "Chopped: Martha Rules," set in Kennebunkport, Maine, hosted by Martha Stewart.
There, Harlach was in the first foursome of chefs to compete in front of the cameras, in an episode that aired April 13. She didn't take the top prize, but won in other ways.
"I'm a bit of a ham. I always have been. My personality is just like my father's," she said of Daniel Harlach. "Walk into a room and light it up. I was like, 'I can do this.' I can make friends with toilet paper."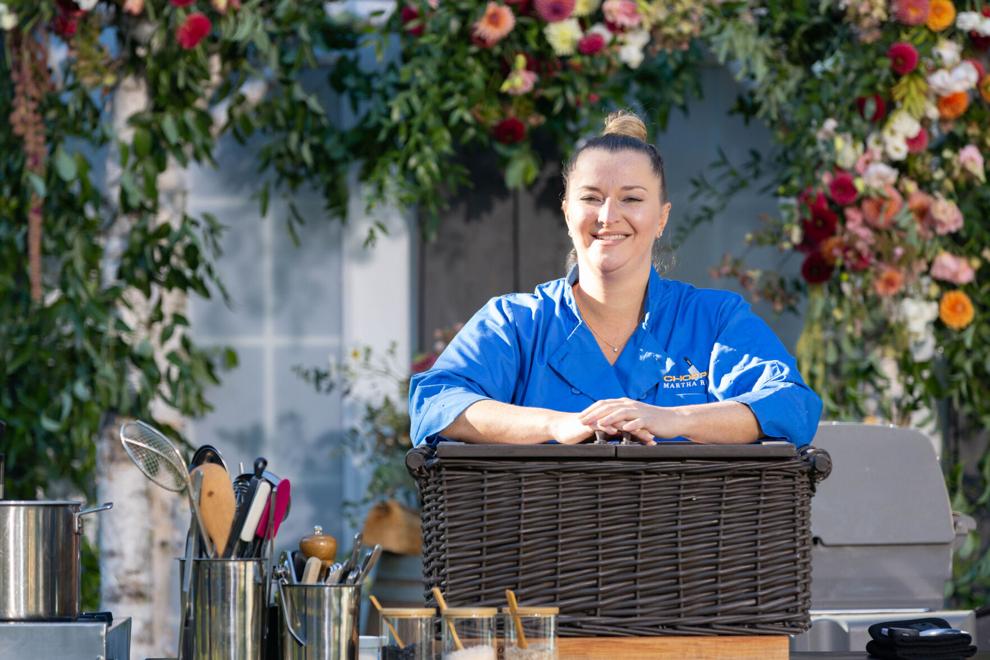 Especially after years of working in an open kitchen, always being watched by paying customers, "it's not hard for me to talk to people," Harlach said. "You just have to pretend that there's not 40 cameras and 25 people standing in front of you."
When she channeled her line-cooking focus, she battled through the awkwardness.
"Halfway through I was like, 'I can do this.' If I had to compete again, I would kill it. The fear takes over, but as long as you can channel it and hone it, it helps to have been in some very busy and crazy and stressful restaurant environments, because you know, working under pressure. I think it shaped my ability to kind of lock it in."
If she got to compete again, she wouldn't play safe and hold back, she said.
"One of the judges both times actively knew that I had something in me that was destined for greatness, and he kept trying to push me. He goes, 'Do you want to win?' I was like, oh, my God, that's painful, I want to start crying. 'I don't think you want to win.'
"I just felt like I got kicked in the gut. He was trying to push me like, 'I know you can do better than what you're giving me. Push harder.'"
In the end, it wasn't enough, but she holds her head high.
"But to my own credit, I did it. I didn't cut myself. I didn't go out on the first round. Everything looked good. Everything tasted good. It's just that I got outcooked, just a little bit."
She'd do it again in a heartbeat.
"If they call and ask about 'Chopped All-Stars,' I'd be, 'Yep, I'll be there.' "
It's not for the 15 minutes onscreen, she said. "It's to prove to myself that 11 years ago, I set out to be a chef, and to be great in the culinary world. To do all the things that I talked to my dad about when I was a kid. I was 12 years old, and I told him that we were going to run a sandwich shop together."
Now if she bought a food truck and moved home, "my dad and I could make sandwiches together, when he's retired," she said.
"That could be a thing," she said, "and then life comes full circle, and I could say: I did that."