Until he retired in September, John Tsujimoto was a farmer, like his father, and his grandfather before him.
Unlike them, this Japanese-American farmer grew only one crop: bean sprouts.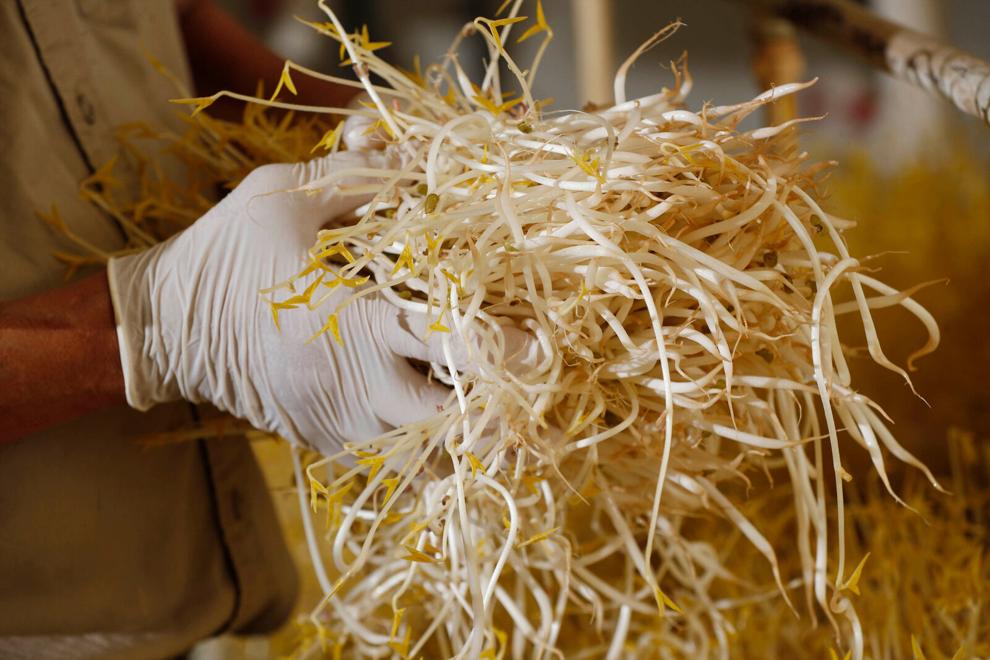 In a business dominated by agricultural conglomerates, Tsujimoto was a one-man niche operation. For 48 years, he rose at 5 a.m. to tend his indoor sprout farm in Elma.
When he quit, he was growing and delivering about a ton of sprouts each week to more than 20 restaurants and Asian markets, mostly in Buffalo and Amherst.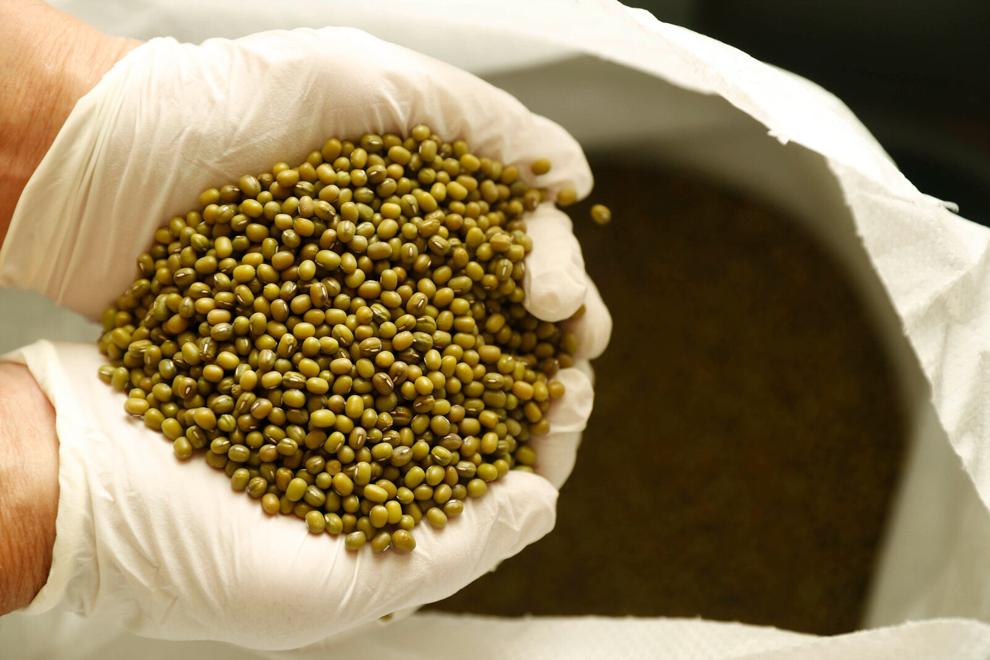 Fresh mung bean sprouts, an essential part of Vietnamese, Thai and other Asian dishes, have a short half-life. Most bean sprouts sold in Buffalo are grown in New York City, trucked in weekly.
Tsujimoto's sprouts, grown locally, were fresher, and would last longer before they needed to be sold or thrown out. For 48 years, in a former gift shop in Elma, Tsujimoto's father, Joshua, brother Mark and others built a family business.
A self-effacing man, Tsujimoto resisted the suggestion he was restaurant-famous. Then he mentioned the time a few years ago he had dinner at Winfield's Pub.
As he got out of the car, a guy looked up from the auto he was fixing next door and announced: "It's the Bean Sprout Guy."
John Tsujimoto turned 70 in October, encouraged into retirement by his Social Security calculations, and the profound relief of not having to steer a bean-sprout-loaded Ram minivan through 20-stop runs in lake-effect snowstorms.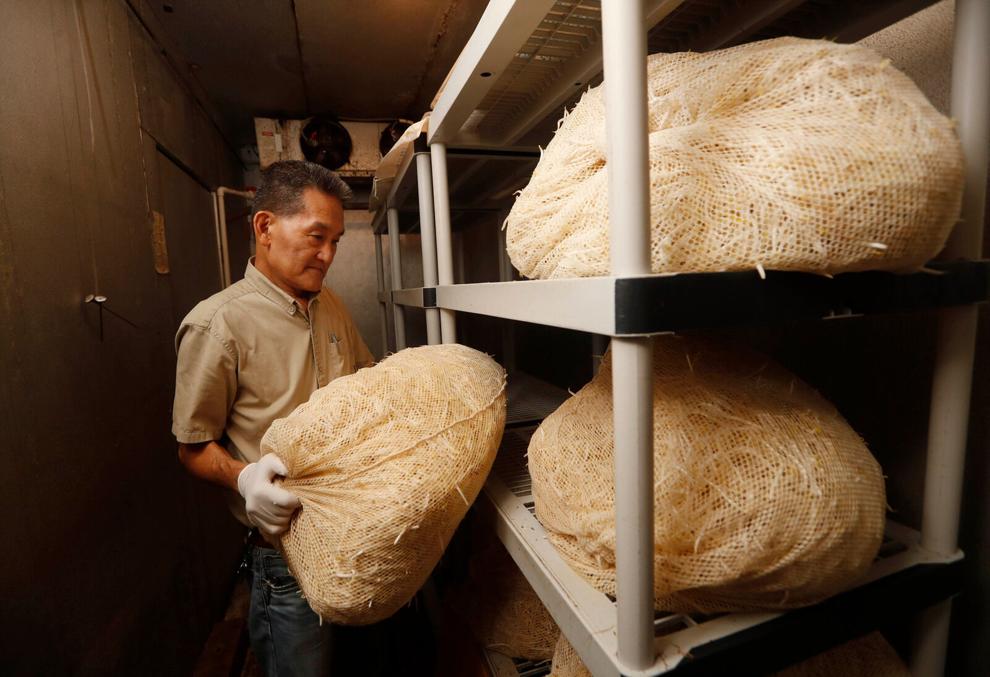 "You know, the old Marv Levy saying, 'If you're thinking about retiring, you're retired?' " He took a look at his Social Security calculations and "decided I was done."
The fact Western New York had a Bean Sprout Guy is a direct result of Japanese-American families being forced out of their communities and into camps during World War II.
"My grandfather was farming in the Imperial Valley, in California, real close to the Mexican border," Tsujimoto said. "That's where my dad was born. My grandfather couldn't own any land until my dad was born, and he was automatically an American citizen, so they got to buy a farm."
After Pearl Harbor, the family was interned in Poston, Ariz. "But if you could find a sponsor in the East you could you could move out of the camps," Tsujimoto said. "So somehow my dad found a sponsor in Marilla."
While other Japanese-Americans lost everything they owned during internment, the Tsujimotos got lucky. "They had really good neighbors who looked after their property and their farm equipment and stuff like that," he said. As a result, his father at least got to start farming the unfamiliar soil of Marilla with familiar tools.
Tsujimoto said his father, aiming to send his four children to college, opened an Asian gift and grocery store on Seneca Street. It wasn't enough.
After a brief run at making tofu, Joshua Tsujimoto settled on sprouts. Early customers included Tempura-Ya on Bailey Avenue, and Arigato Steakhouse in Clarence, the first teppanyaki flattop-based showoff-chef restaurant in Western New York, the Benihana concept.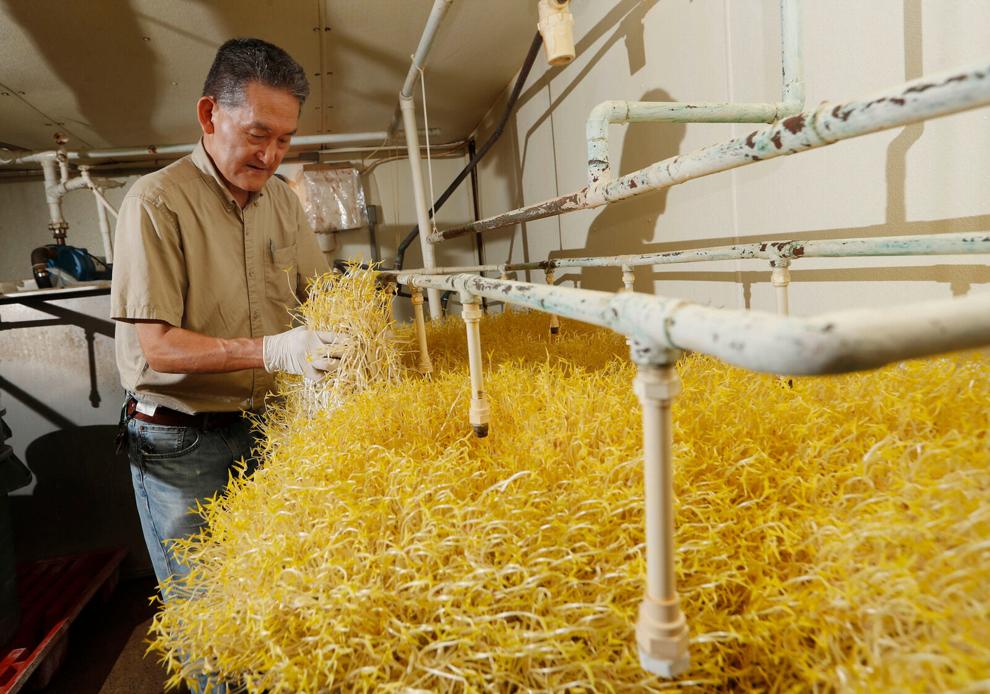 When his son Ben, who works for The Buffalo News, was born in 1985, Tsujimoto was working janitorial gigs besides the bean sprouts. He'd rise at 5 a.m., work bean sprouts, then clean at Iroquois schools from 3 to 11 p.m.
John Tsujimoto ran the business with his brother Mark, then started flying solo around 1995.
"The last year and a half, I was getting pretty decent money," Tsujimoto said. Several accounts encouraged him to raise his prices. He did, and for once had enough money.
"So the last year, I was doing all right," he said.
"But I was always doing all right," he continued. "I'm a Christian, and I think if you follow Jesus seriously, he says, 'You put my kingdom first and you'll have everything you need.' I've always believed that. At least in my life, it's been true."