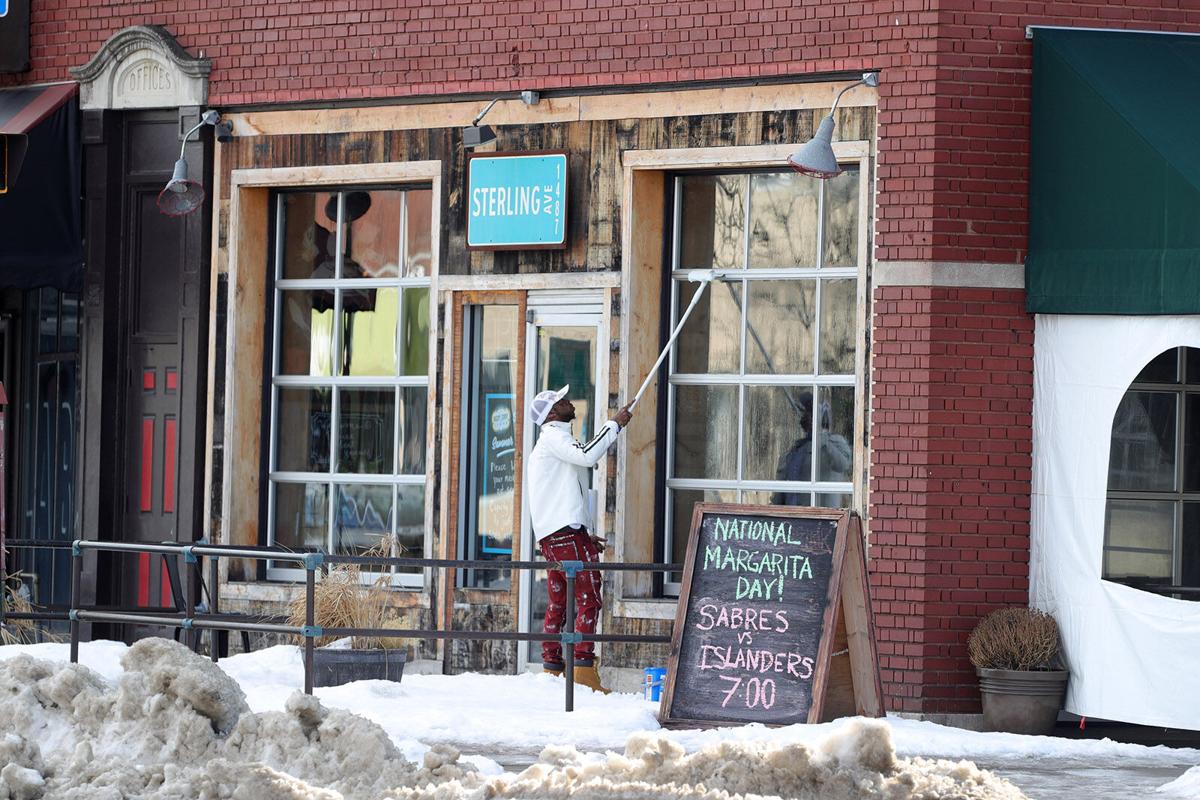 The Facebook account of the Sterling, a Hertel Avenue restaurant, celebrated the Buffalo Bills victory over the Kansas City Chiefs with a post Monday that prompted immediate outcry.  
"Happy Indigenous People's Day!" it started. But then it got dark fast, using language that recast the Bills' football victory as another chapter in America's history with Native Americans. 
"Let's celebrate a Bills victory over the Indigenous People's Chiefs," it said. "Isn't it great we beat down those Chiefs, and stomped on their Arrowhead. Nothing like silencing those silly little war drums the Chiefs fans were beating at Arrowhead Stadium. Christopher Columbus would be proud! #BillsMafia"
The post was deleted, but not before one commenter compared its awfulness to as if the Sterling had held an Adolf Hitler costume party on Yom Kippur. Then the Sterling's Facebook page disappeared.
"Bigoted, idiotic posts like that, and the people who share them, make it plain to see that racism is still very much alive," said Seneca Nation President Matthew Pagels.
"This isn't about sports. This is about human decency and respect continually losing out to ignorance. How can anyone try to use genocide as a punch line?"
The Sterling, 1487 Hertel Ave., is co-owned by Kevin M. Brinkworth, a scion of an extended family whose decades in the Buffalo bar business have included operations at more than 30 locations. He did not answer repeated phone messages from The Buffalo News.
His landlord and father, Kevin J. Brinkworth, said he had nothing to do with the offensive post, and the fact that the Sterling is in his building is irrelevant.
"I don't talk about anything he does," he said, declining to comment on the post.  "I've got nothing to do with any of this."
Hugh Burnam, a Mohawk Wolf Clan and Medaille College assistant professor in interdisciplinary studies, took a minute to explain why it hurt so deeply.
"Right away, it conveys that indigenous people are the enemy, we've defeated them, they're no longer here: the settler myth," he said. Too often, it's part of school curricula, Burnam said, with the narrative of brave settlers taming the wilderness.
This ignores the genocide of indigenous people during the development of this nation, he said, which among other things, lets people feel fine to make it a punchline.
"We're still very much here. That's why we have Indigenous Peoples Day – to celebrate our survival. And it's the exact opposite of what this person is posting."
"I grew up in Western New York, went to school in Buffalo, live in Buffalo," he started.
"Every day we wade through this settler myth as indigenous community members in our own town. Where we were born, where we were always from, even before settlers came," Burnam said.
"So here we are feeling like we're not at home, in our own home. That's really a disappointment."