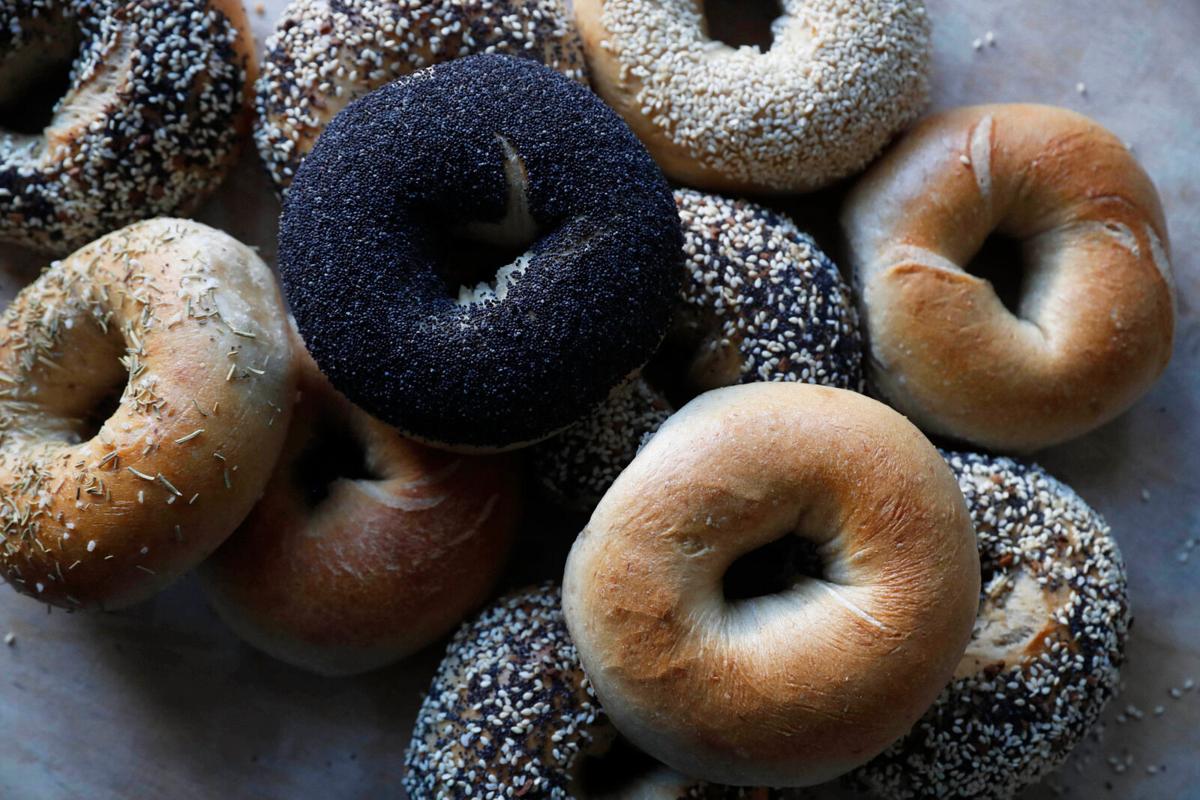 A decade of fielding questions about where to find particular delicacies in Western New York has taught me a certain species of people take bagels personally.
As I was raised on the foam-core pucks known as Lender's Bagels, this was one particular mania that escaped me. As a University at Buffalo undergraduate, however, I met my first bagel cranks at the Talbert Bullpen. "Bagels," one declared, "are not just round bread."
They tended to be from Westchester and points south, or New Jersey, the loudest ones from Long Island. They arranged for shipments of their favorites whenever a courier they knew headed upstate.
I bring you good tidings, bagel cranks. There's three places in Buffalo making bagels the old-fashioned way, in small batches, rolled, boiled and baked. Starting with flour, water and yeast, they make magic.
Until you try them, you are hereby forbidden to say, "You can't find a good bagel in Buffalo."
Here's what you knead to know:
Since 2014, a worker-owned cooperative has been delivering bagels to a growing reception, even if the people eating them couldn't exactly put their finger on why.
Using long-ferment sourdough and locally milled flour, like the rest of BreadHive's lineup, its bagel business has doubled since 2015. If the summer goes as planned, with Bidwell Market in full swing, BreadHive could make 3,000 bagels a week, across all accounts, and sell every one.
Along the way, BreadHive's bakers discovered audiences they hadn't aimed for, as well as the bagel cranks.
"We didn't even think about emphasizing it at first, but we didn't realize that so many bagels aren't vegan, and now we've got a very, very loyal vegan clientele," said Allison Ewing, one of 12 worker-owners. "We've got a very loyal gluten intolerant clientele, too, because the long ferment means that the wheat is more digestible for some people."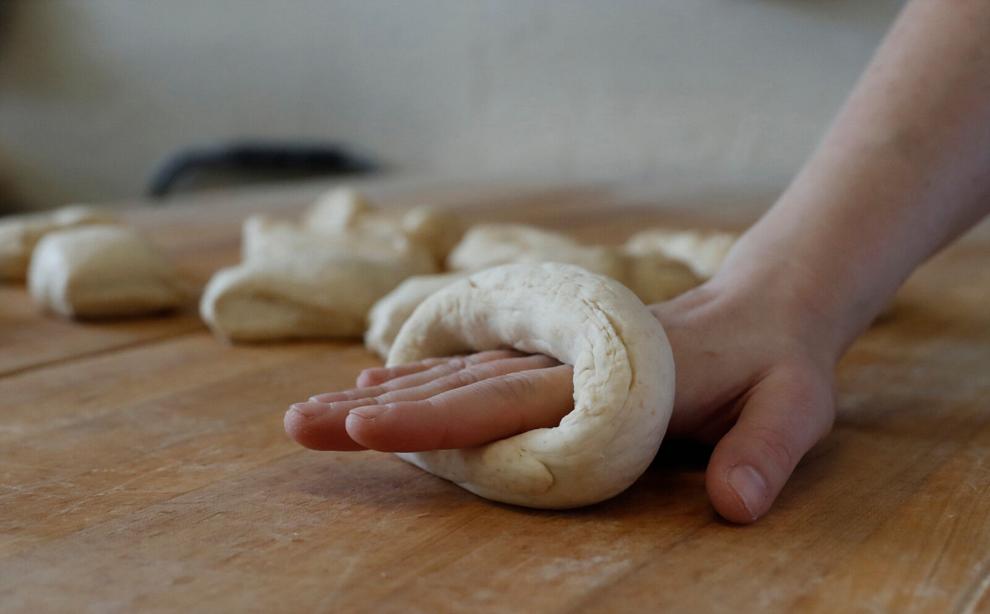 Those are some of the ingredients to its success, Ewing mused. Now the marketing message is simpler: "Here's why it's good: Because we do all this stuff that's slightly different."
• BreadHive Bakery & Café (takeout window only at present), 402 Connecticut St., order online at breadhive.com.
• Lexington Co-op, 807 Elmwood Ave. and 1678 Hertel Ave.
• Feature Eatery, 598 Main St.
• Khari's Café, 128 Fargo Ave.
• Bidwell Market, Saturdays.
• Farmers & Artisans, 4557 Main St., Snyder.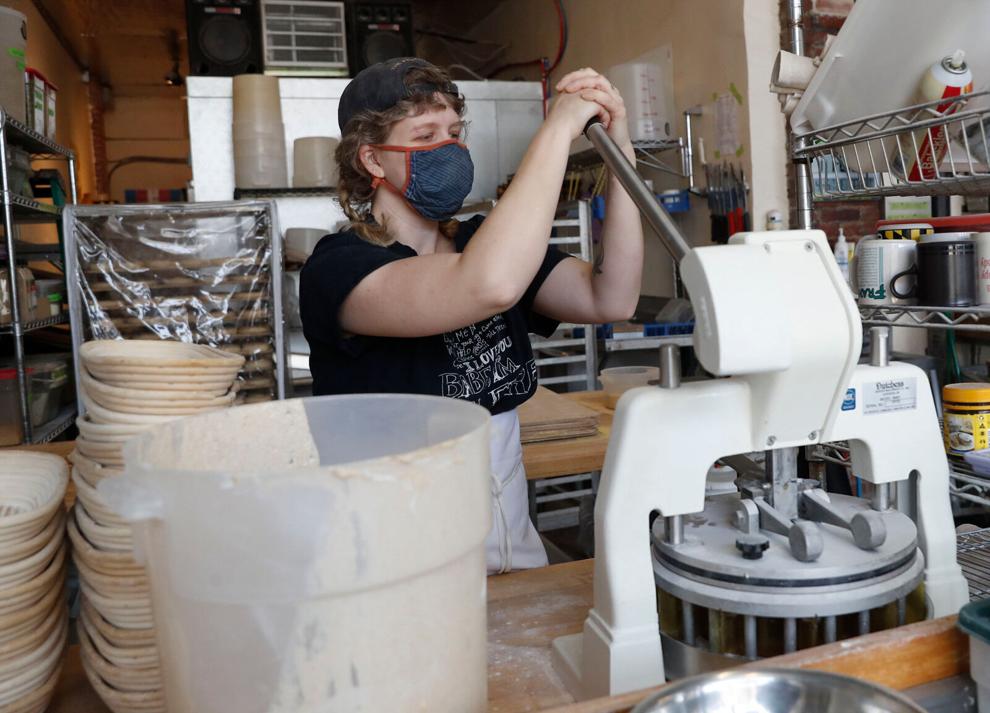 Morgan Popple is a St. Joseph's Collegiate Institute teacher from Cleveland. John Popple is an architect from Eden. In the wee hours, they make beautiful bagels together, as Bagel Jar.
The Popples power their bagels with straight hustle. They've always fancied getting into entrepreneurship, and they love bagels.
Pandemic googling led to recipes on the internet, because they couldn't find bagels they liked where they lived. That's how they got started. Then came getting the fine points down, in dozens of test batches.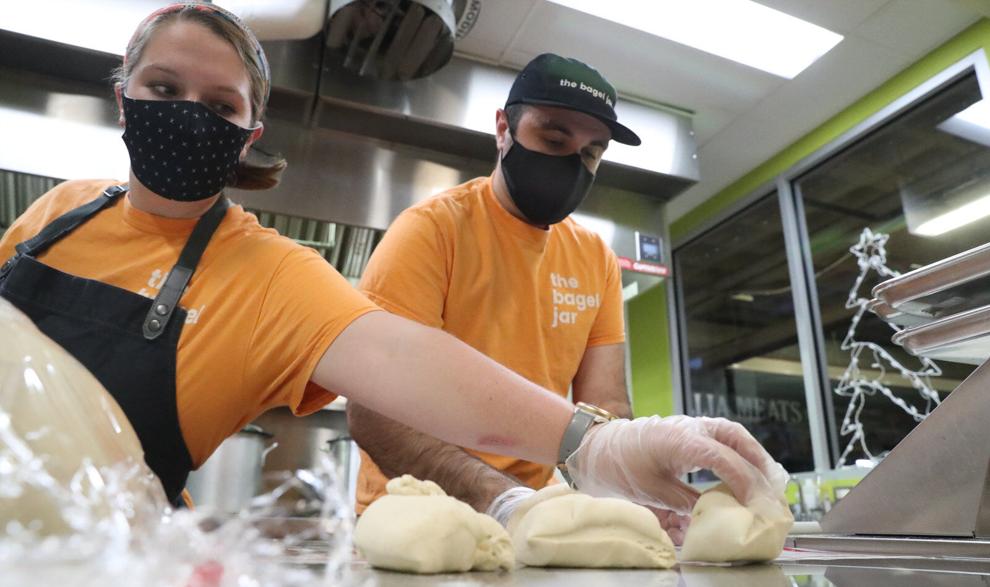 In August, the Popples sold their first bagels at the Hamburg Farmers Market. Now their work is offered every day at both Public Espresso cafes.
"We started with 100, and then we kept building up," Morgan Popple said. "Then we grew out of our kitchen, and then moved to the Broadway Market."
From there, they joined forces with Public Espresso, and now do their boiling and baking at the Seneca Street location in the wee hours before Public's cooks take over the space.
To call it a labor of love seems insufficient.
"We make them Tuesday through Sunday," Morgan Popple said. "We're there every morning, one of us."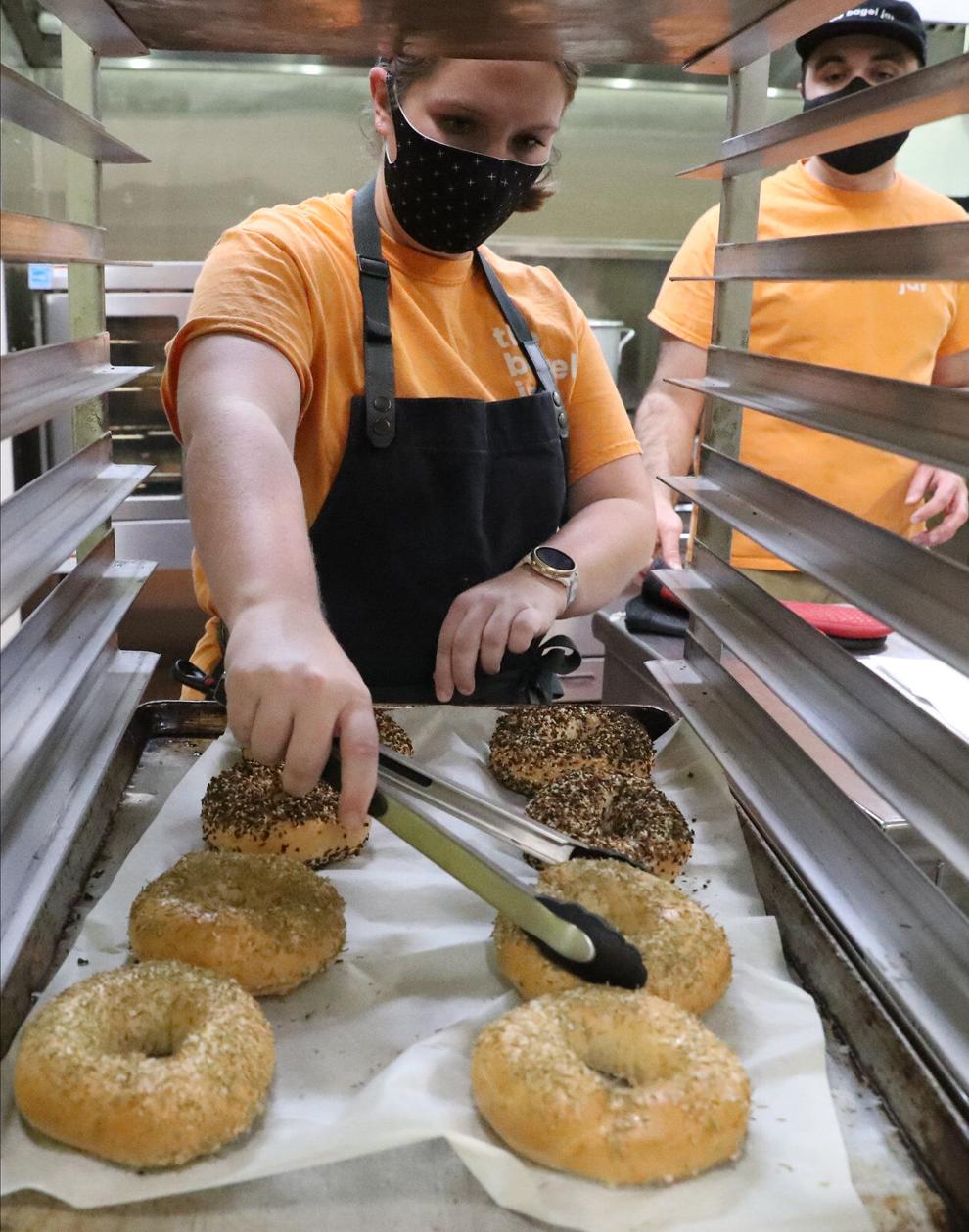 • Public Espresso, 391 Washington St. and 2178 Seneca St.
• Hamburg Farmers Market, Saturdays.
• South Buffalo Farmers Market, Sundays.
Scot Logan was done being a wilderness guide across the Pacific Northwest, bored with selling bonds on Wall Street, and had his commercial jet pilot career grounded by coronavirus.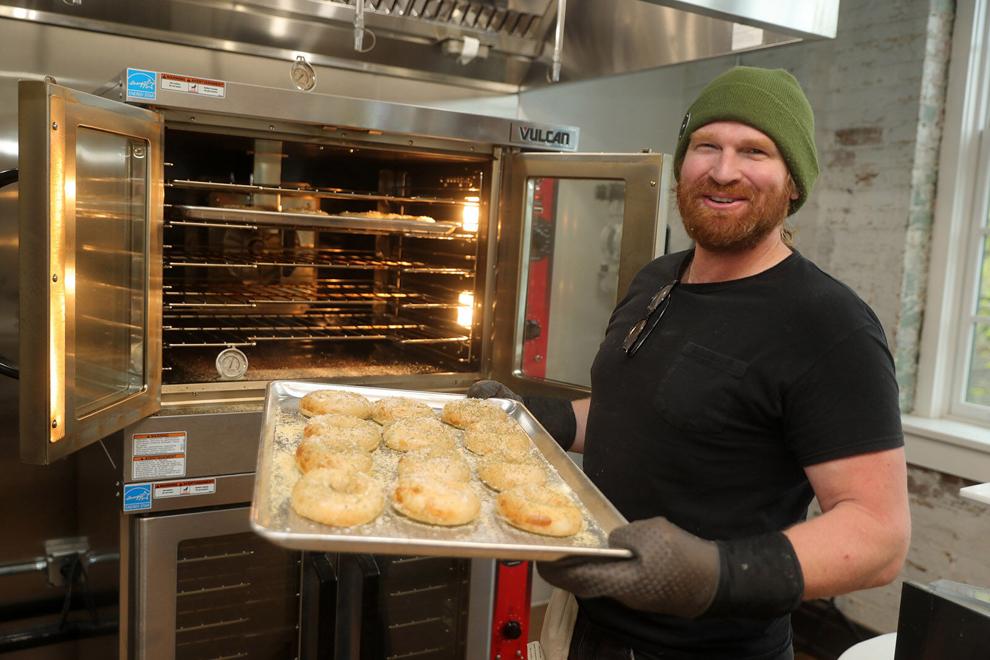 Naturally, he turned to making bagels.
He took a class with star bagelmaking guru Beth George, bought a bunch of shiny equipment, and got a space on the second floor of 27 Chandler St. That made his operation part of the Black Rock food corridor that includes Barrel + Brine, Thin Man Brewery, Waxlight, Southern Junction, Flat 12 Mushrooms, Black Bird Cider, knishmaker Bloom & Rose and more.
His bagels, retailed through Instagram messaging at first, have gained a cult following. Case in point: The Manhattan resident who buys a dozen from Logan every chance he gets.
That's right: Bagel cranks are importing Buffalo bagels to New York City, to make sure they get the best.
• 27 Chandler St., preorder only, Saturday and Sunday (though days may be added), via logansbagels.com.
• Ellicottville Coffee, 16 Washington St., Ellicottville, Friday through Sunday.