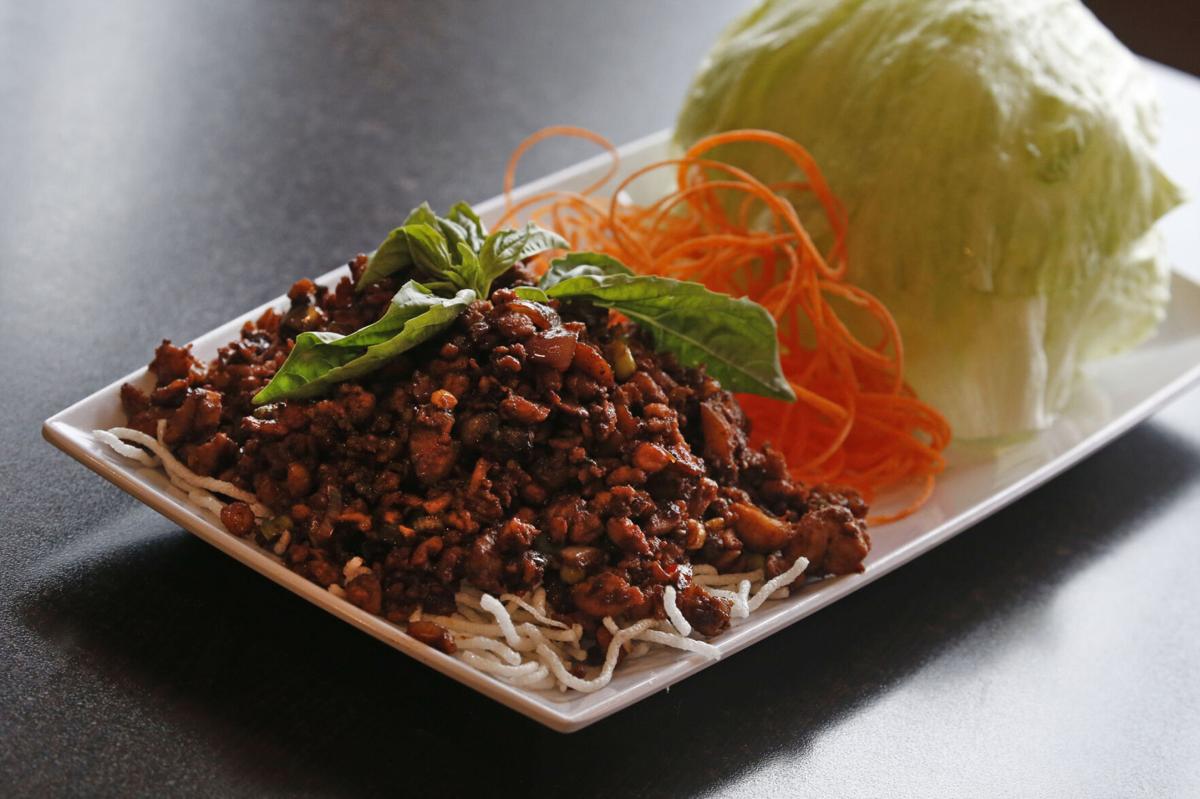 It started, like so many food stories do, with a hungry reader's question: Where can I get dim sum in Buffalo?
This is one of those Buffalo food questions that strains my skills of diplomacy. The truth is, Buffalo does not have one of the full-scale dim sum parlors that visitors to Chinatowns elsewhere may have experienced. These small dishes go beyond the basic dumplings found at every Chinese restaurant, and form their own class of cuisine.
To get the full experience, and the widest array of dim sum, you would have to go to Toronto, but that's not really an option at the moment.
Also, to get this perennial query out of the way: There are no xiao long bao, Shanghaiese soup dumplings, in town. Frozen versions are available, along with a cornucopia of other frozen dumpling flavors at Asia Food Market, the vast Asian supermarket at 2055 Niagara Falls Blvd., and Ni Hoowa, the smaller one at 3173 Sheridan Drive, in Amherst.
The good news is we do have dim sum worth eating around here. Here's what you can find, and where you can find it:
5467 Sheridan Drive, Amherst.
Served 11 a.m. to 9:30 p.m. Monday through Saturday, for takeout or delivery. Dine-in after March 1.
This Cantonese Chinese specialist offers complex traditional entrees in addition to a Chinese-American menu. It also represents the biggest sweet spot timewise for dim sum hunters, offering a 15-item lineup six days a week.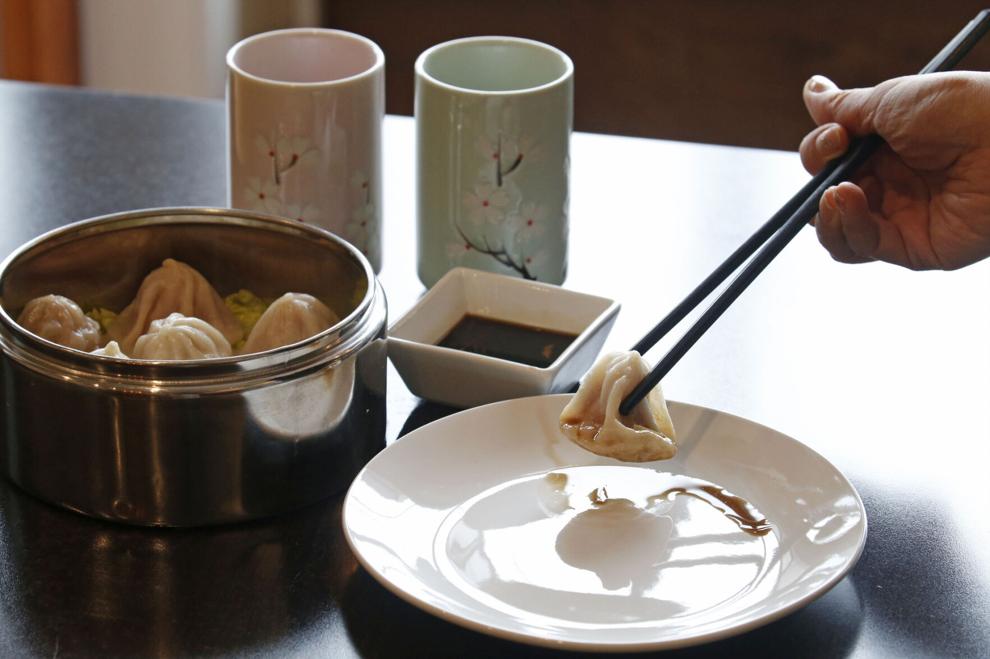 Mini juicy pork buns (6 for $5.95) are the closest dumpling experience to the fabled soup dumpling. The skins are thicker, and there's a sip of broth with the pork meatball inside, and the black vinegar and fresh ginger accompaniment will put you in the mood.
Chicken lettuce wraps ($7.95) bring crisp iceberg lettuce leaves, a fine tangle of quick-pickled carrot and a mound of minced chicken wok tossed in soy caramel, with scallions, over crispy rice noodles. Making your own Chinese tacos is half the fun.
Shrimp and chive dumplings (10 for $6.95) are so green when they show up they serve as a reminder the Chinese use chives as a vegetable, not just flavoring or garnish.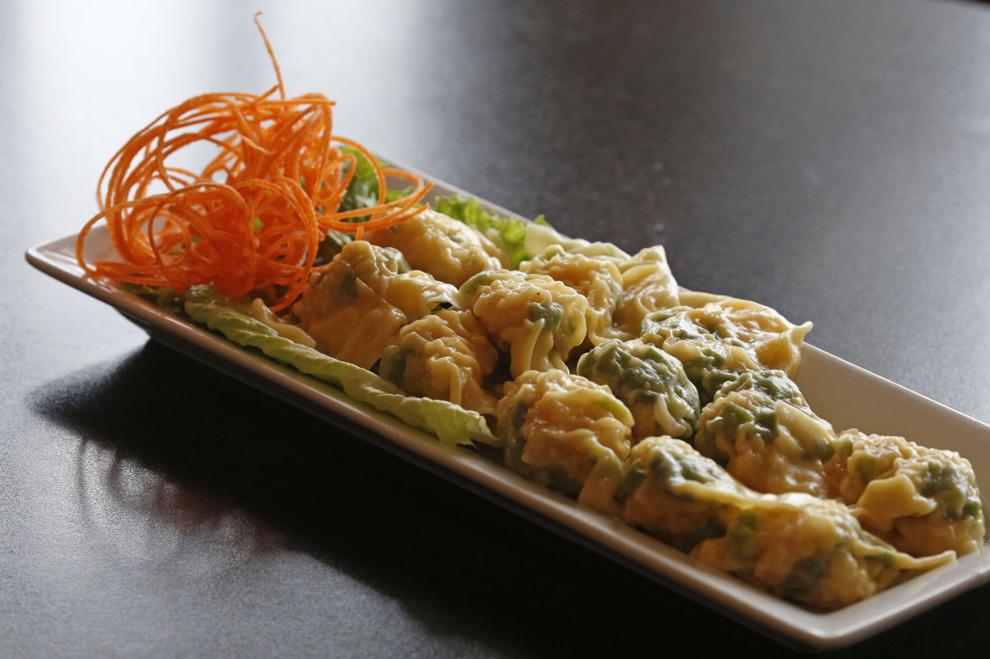 Sticky rice in lotus leaves (2 for $6.95) are packets of rice studded with cured ham, mushrooms and other treats, all bathed in the vegetal perfume of their lotus leaf jacket.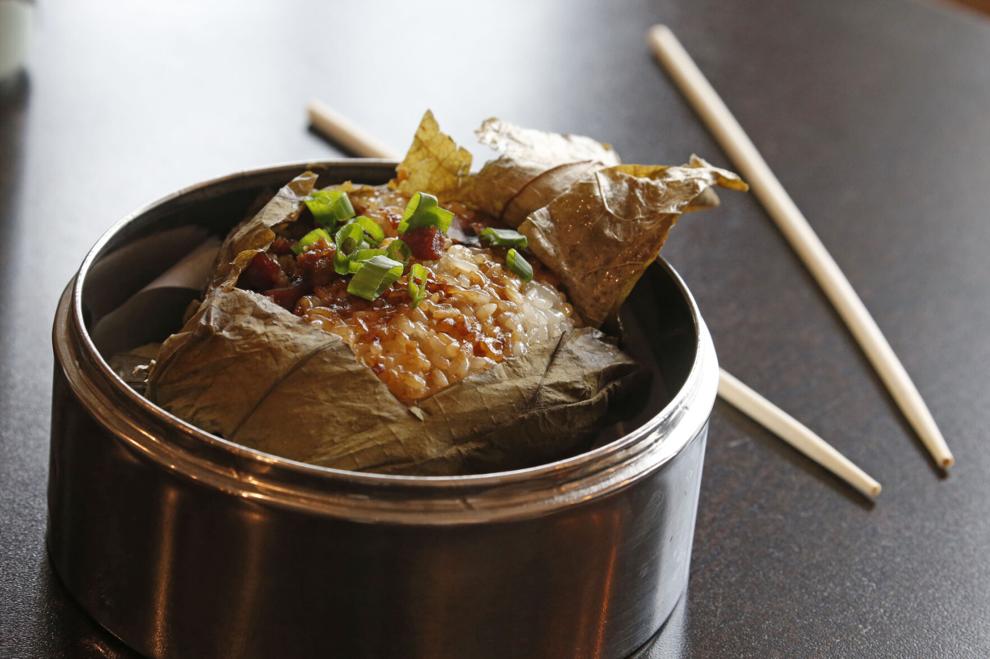 1840 Maple Road, Amherst.
From noon to 3 p.m. Saturday and Sunday, you can sit down to the broadest dim sum menu in the area, offered by a veteran Chinese family restaurant.
Golden Duck has lots of standard dim sum dumplings, and a few items that set its menu apart.
Congee, the Asian breakfast cereal of rice boiled until it falls apart, is available plain ($2.75), or fortified with roast duck, or preserved egg and pork ($5.50).
Turnip cake ($3.75) is a griddled layer of shredded daikon, flavored with cured ham and dried shrimp.
Steamed bean curd rolls (3 for $3.75) are tofu skin bundles, rolled up and braised to pasta tenderness in a savory brown gravy.
Stuffed green peppers (3 for $4.50) are bell pepper wedges filled with a shrimp-pork mixture, fried and braised.
Stuffed crab claws (3 for $4.50) are segments of king crab leg shell filled with a shrimp and crab mixture, fried and braised.
In West Side Bazaar, 25 Grant St.
Order through Facebook page, or call 716-951-2535.
Hours: 11 a.m. to 7 p.m. Tuesday through Thursday; 11 a.m. to 8 p.m. Friday and Saturday.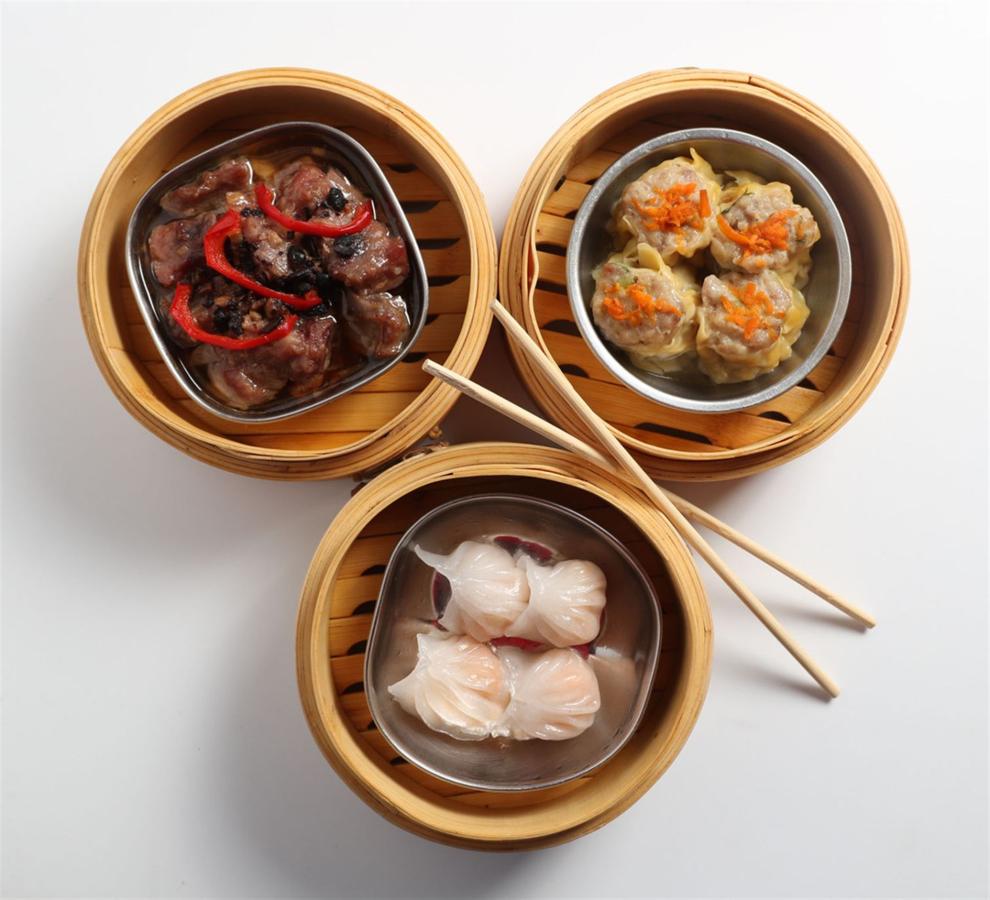 A Burmese couple, dim sum pros, turn out fresh dumplings daily, for takeout or delivery via courier service.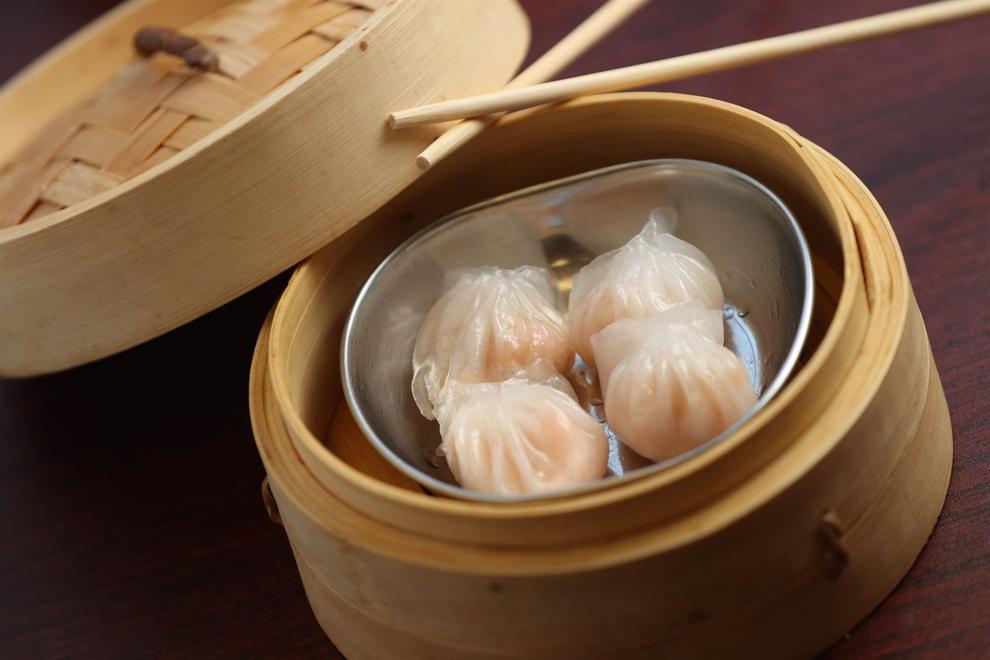 Har gow, seashell-shaped shrimp dumplings, and the steamed shrimp-and-pork siu mai (4 for $3.50), are common to all three places.
Lo mai fan ($6) is a heftier choice, a cheeseburger-sized disc of sticky rice studded with chicken and mushrooms.
Chicken dim sum "soup" ($3.50) is dark-meat chicken braised with plum, apricots and mushrooms.
Dark egg dim sum (4 for $3.50) is preserved duck egg, pork and shrimp.
Explore the diversity of dim sum at Wok & Roll
Wok & Roll Chinese restaurant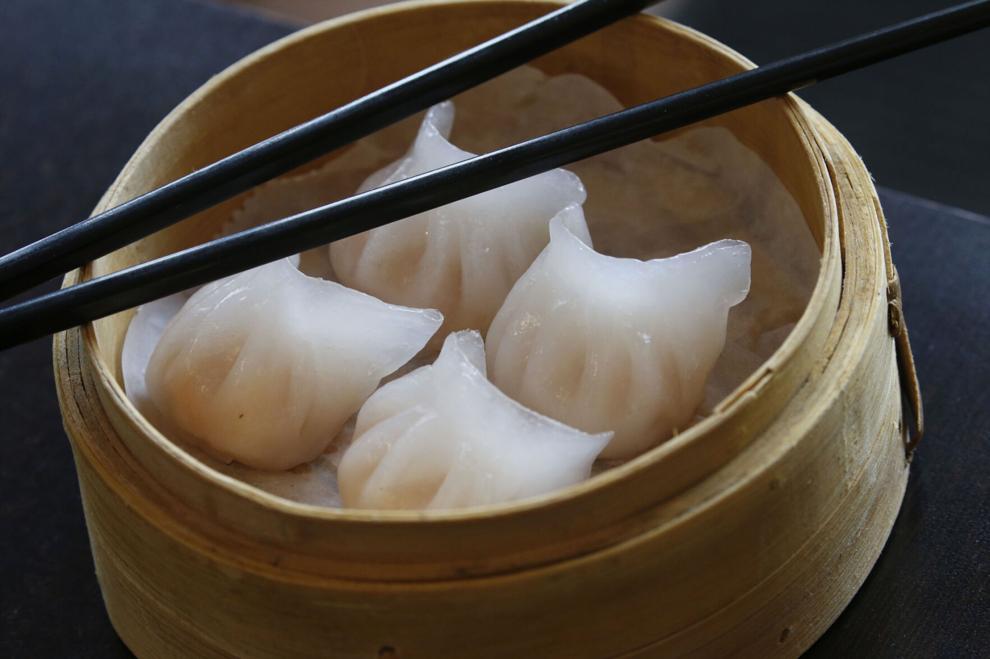 Wok & Roll Chinese restaurant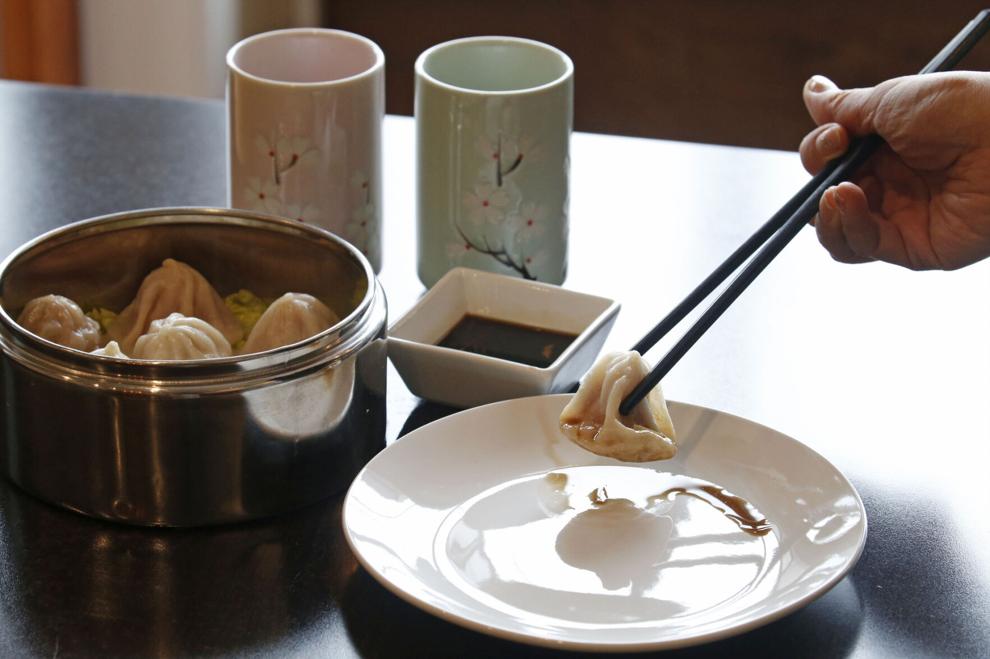 Wok & Roll Chinese restaurant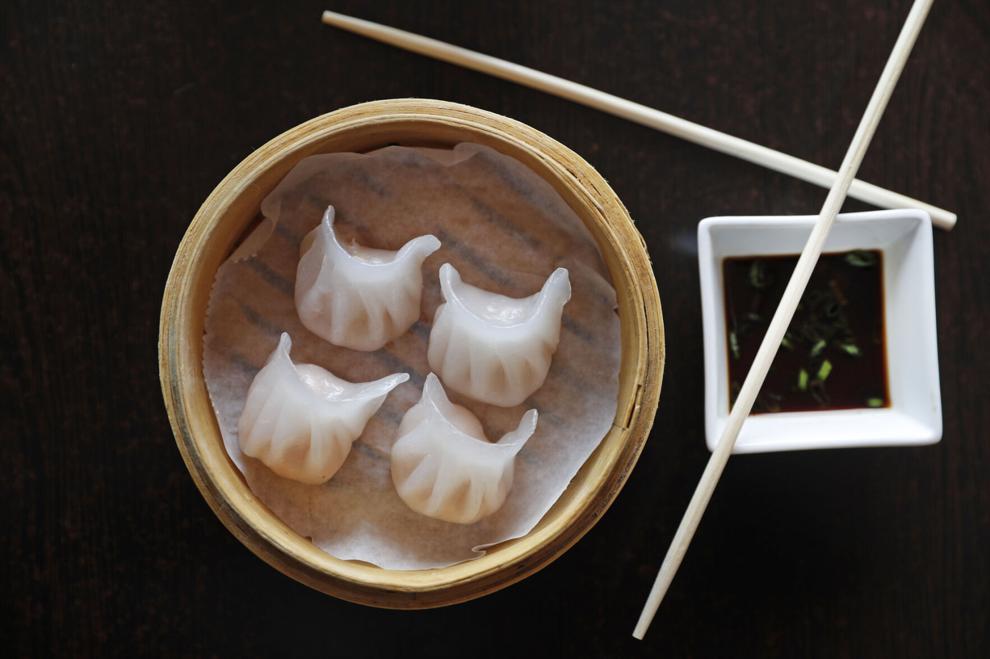 Wok & Roll Chinese restaurant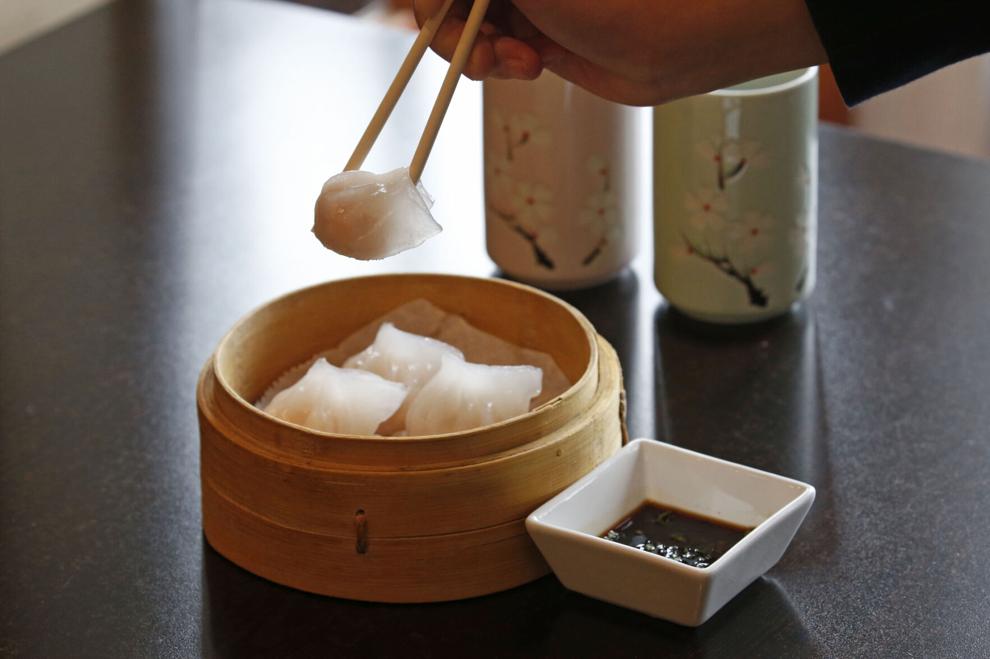 Wok & Roll Chinese restaurant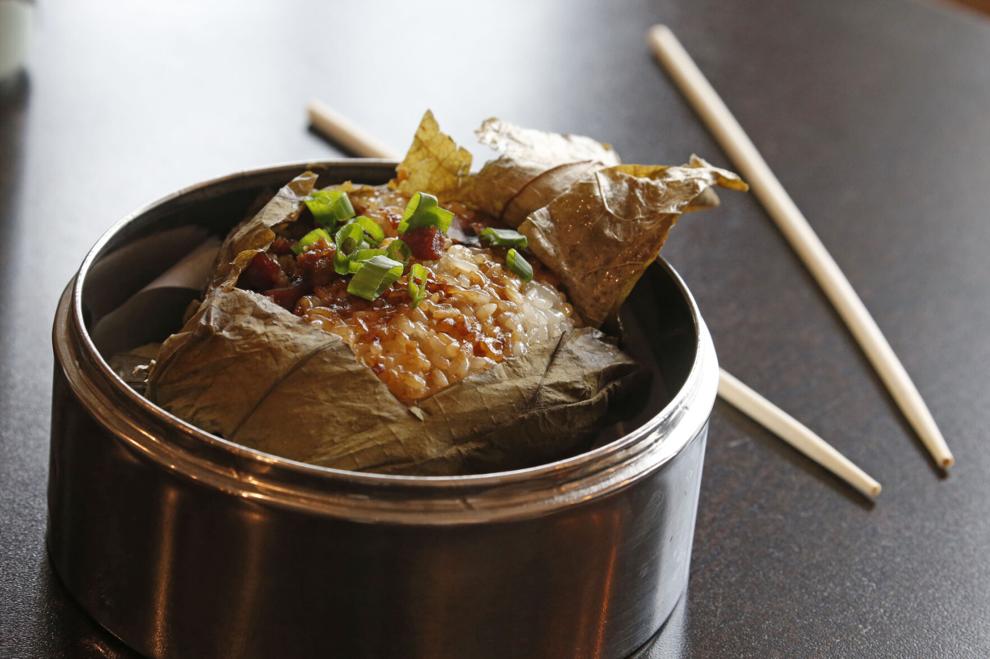 Wok & Roll Chinese restaurant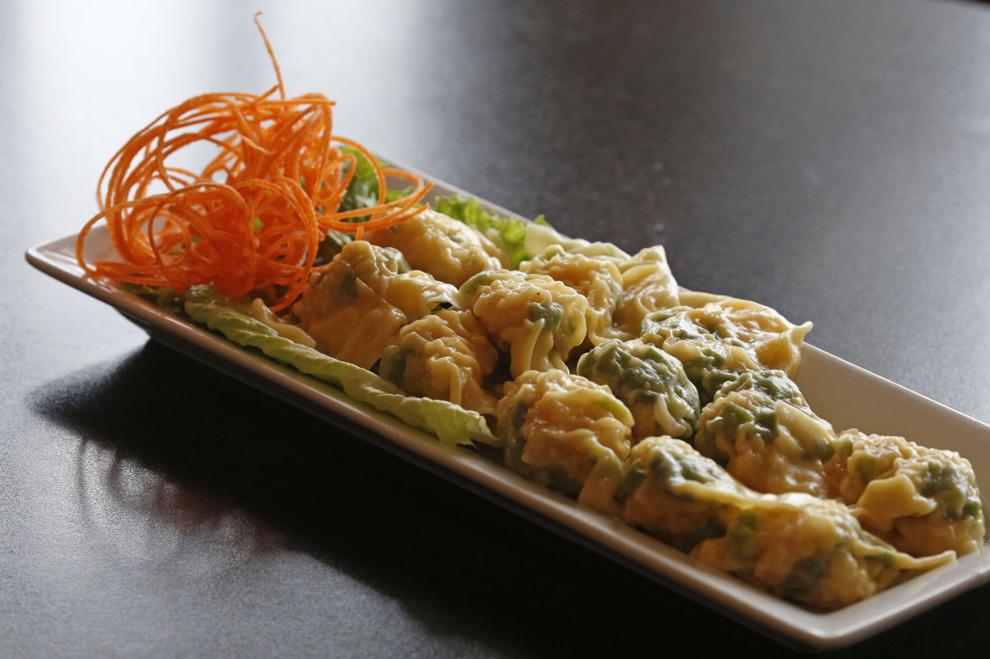 Wok & Roll Chinese restaurant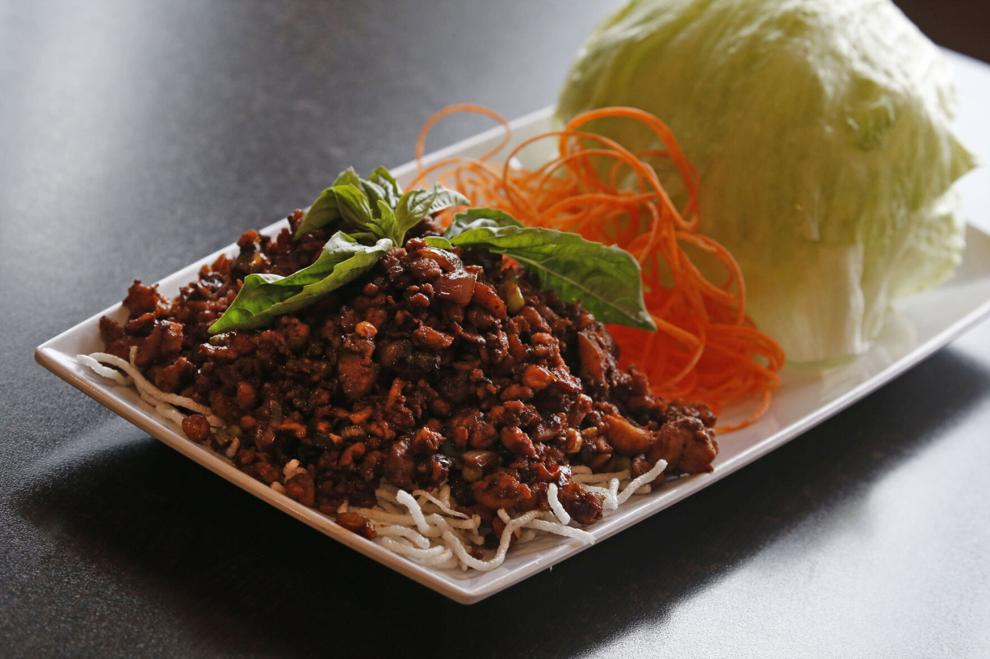 Wok & Roll Chinese restaurant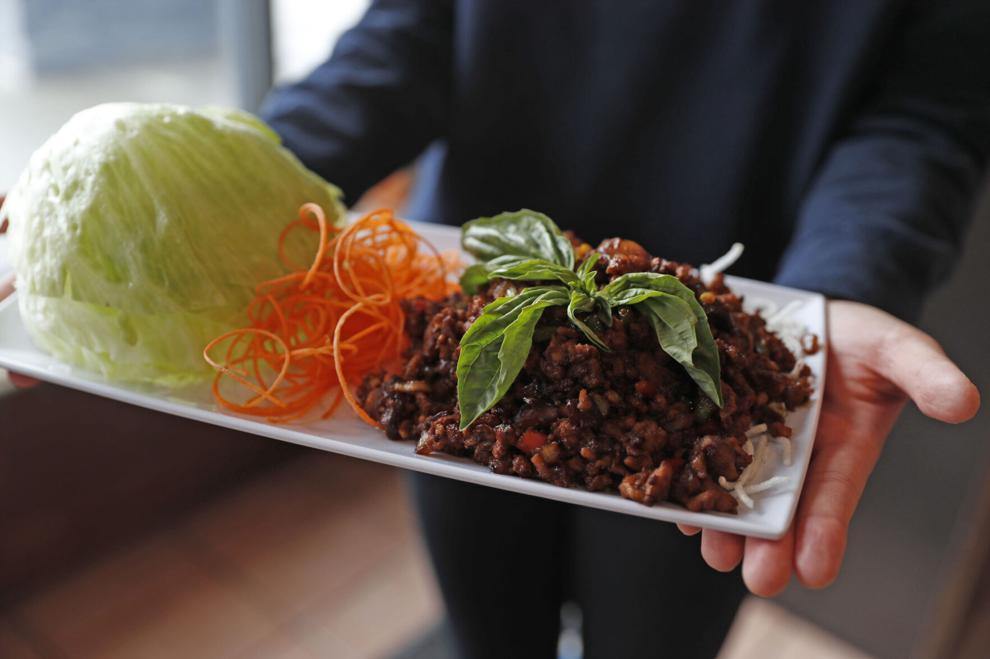 Wok & Roll Chinese restaurant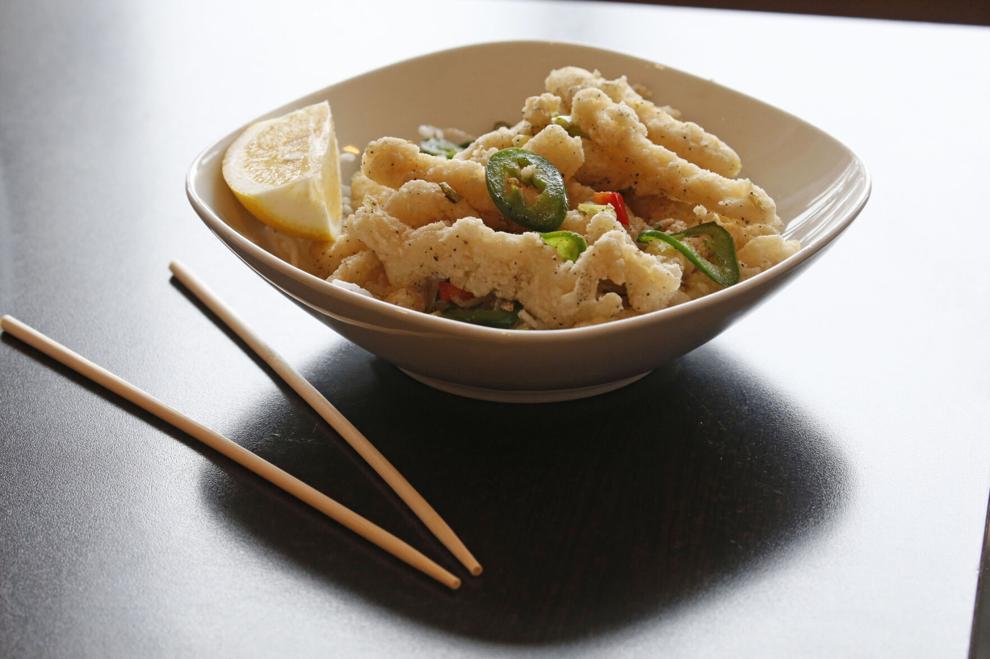 Wok & Roll Chinese restaurant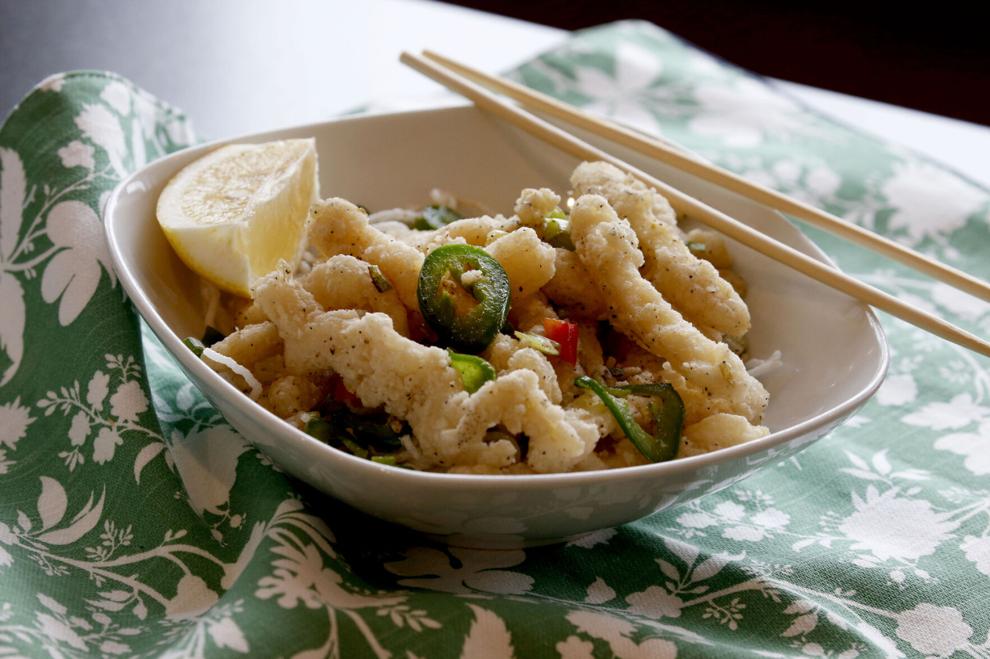 Wok & Roll Chinese restaurant