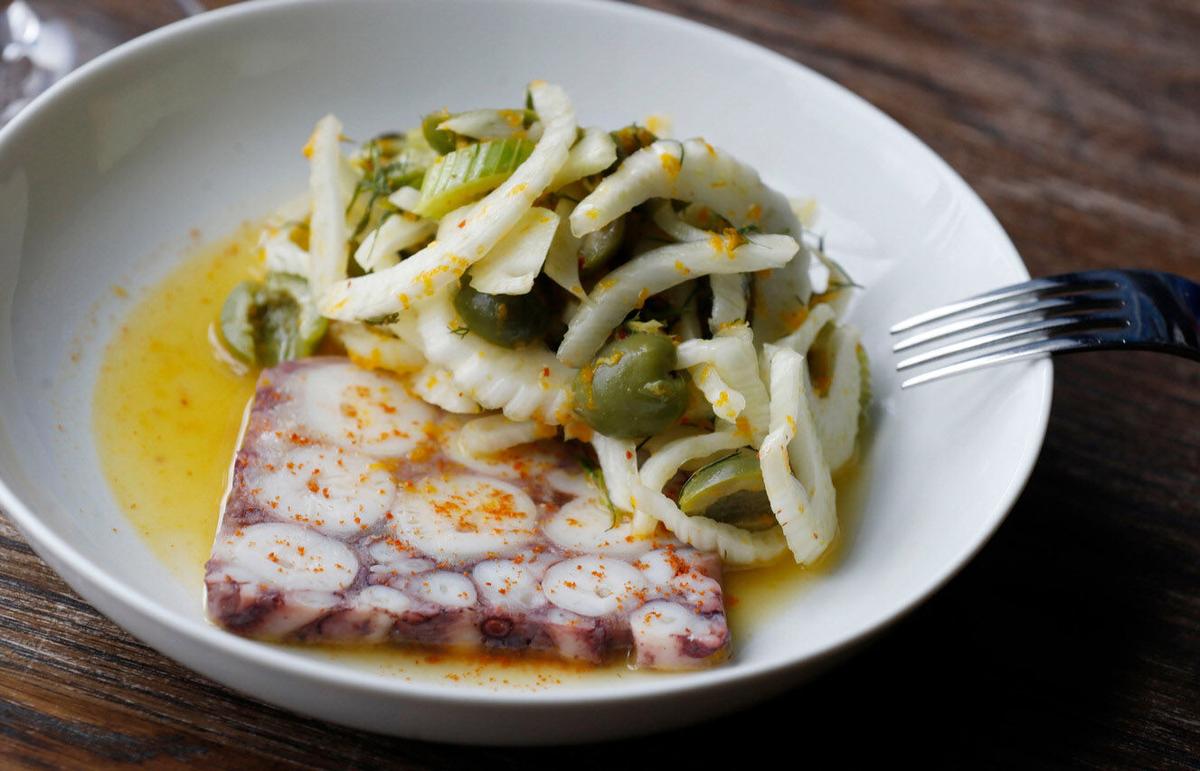 When one of Buffalo's prominent restaurant families opens a new spot across the street from the original fine-dining destination, it's reasonable to wonder how far the apple has fallen from the tree.
The Little Club, brought to life in 2018 by the Ristorante Lombardo clan, is literally a next-generation Italian restaurant. Its sensibilities are shaped by Mary Lombardo and her husband Thomas D. Lombardo, whose grandfather founded the Hertel Avenue hotspot during the Gerald Ford administration.
Where Ristorante Lombardo offers plush surroundings and a battalion of uniformed servers, The Little Club centers its appeal on casual cool, a wine list that threatens to expand your horizons, and a brief menu of beautiful dishes that present local vegetables with reverence. Inside, diners are surrounded by glimpses of the past, like a wall-sized photograph of the original Lombardo spot in the 1950s, revealed by decades peeled away like old wallpaper as part of a Chuck Tingley mural.
It arrived labeled as a wine bar. While highlighting the place's calling card – a broad and adventurous selection of bottles and glasses – the nomenclature also drew many seekers of cheese boards and charcuterie boards, the adult Lunchables of the restaurant world.
The small plates, too often overlooked, bring a wholesome sort of vegetable fanaticism and a deft touch that improves classics. A talented chef named Michael Giambra runs the kitchen now, making the case – and making it with style  – that The Little Club is its own restaurant, and ought to be thought of as such.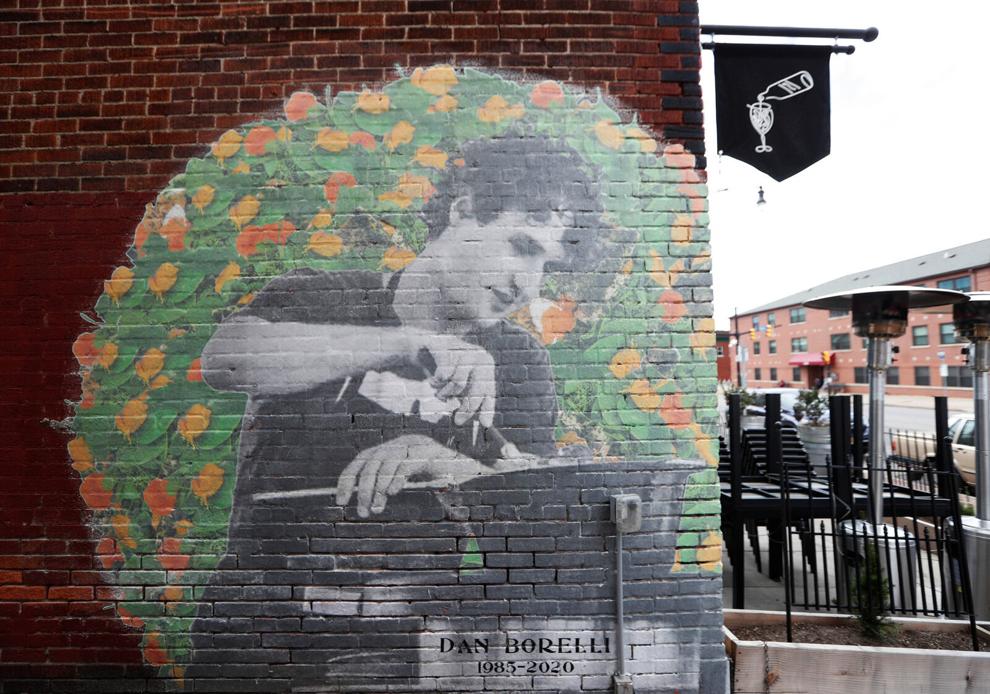 Giambra, 26, cooks beyond his years, having drawn inspiration and advice from his predecessor. Dan Borelli, who died last year, is memorialized in an exterior mural on The Little Club's eastern wall, where it picks up the sunrise.
Finding a way to make vegetables sing was a Borelli move, as in the fennel and chile butter ($14), wedges of braised fennel bulb jutting out of a titian sea of butterfat resonant with earthy richness and juiced up with fresh lemon. Goat cheese crumbles and fresh herbs like oregano add floral and funky tones.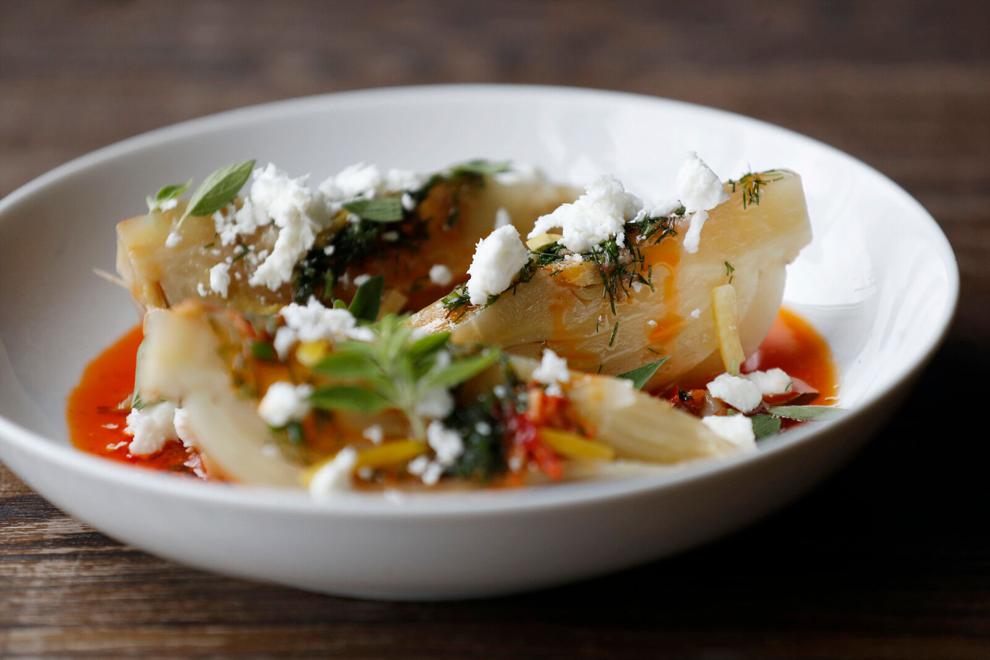 Cabbage leaves Giambra style ($10) were so tender and flavorful, rimmed with caramelization, that it wrecked the crucifer's street cred as "peasant food." Served with sweet potato, aromatic basil and braising juice, this was a silk purse made out of a sow's ear, vegetable-wise.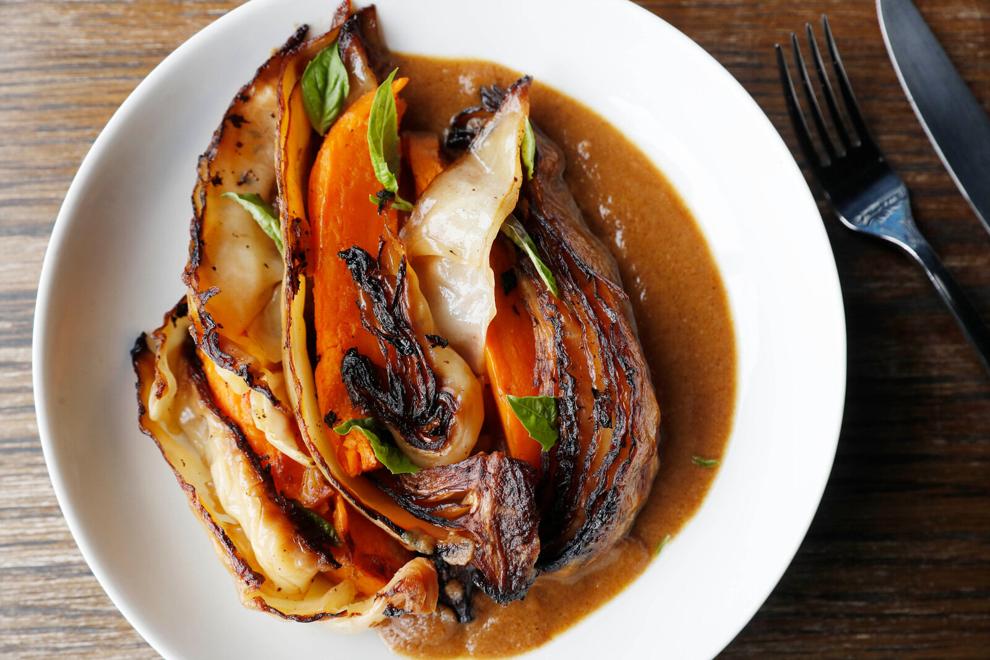 Oysters and spinach is a pairing as old as oysters Rockefeller. At The Little Club, the partnership is renewed with gently butter-poached shellfish hidden under partly wilted Oles Farm spinach. Seaweed infused into the fat gave every bite a subtle umami boost. That spinach was the star, though. Sounds bonkers? When you are fed really, truly fresh greenery by people who treat it with reverence, you may reconsider how much of your vegetables you've been taking for granted.
The Little Club's little menu is punctuated by little epiphanies like that. Octopus terrine ($13) served up tender mollusk morsels with a lively salad counterpoint of crunchy fresh fennel, olive and citrus zest.
Bursts of juice from cara cara orange and grapefruit supremes, mixed with the salty hum of miso and punctuated with toasted hazelnuts, dressed up bitter Belgian endive in the citrus salad ($13).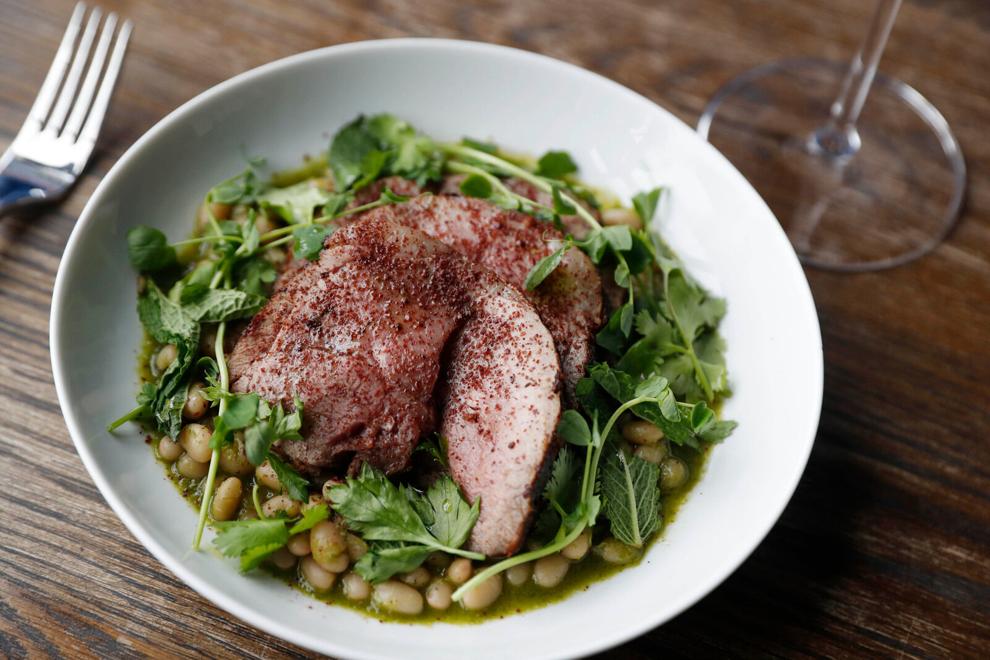 Bigger plates include roasted pork ($28) with caviar cream, and kale raab, and a helping of blushingly rosy lamb leg ($26), over great northern beans soaked in green herb sauce with pesto, pointed up with puckery sumac.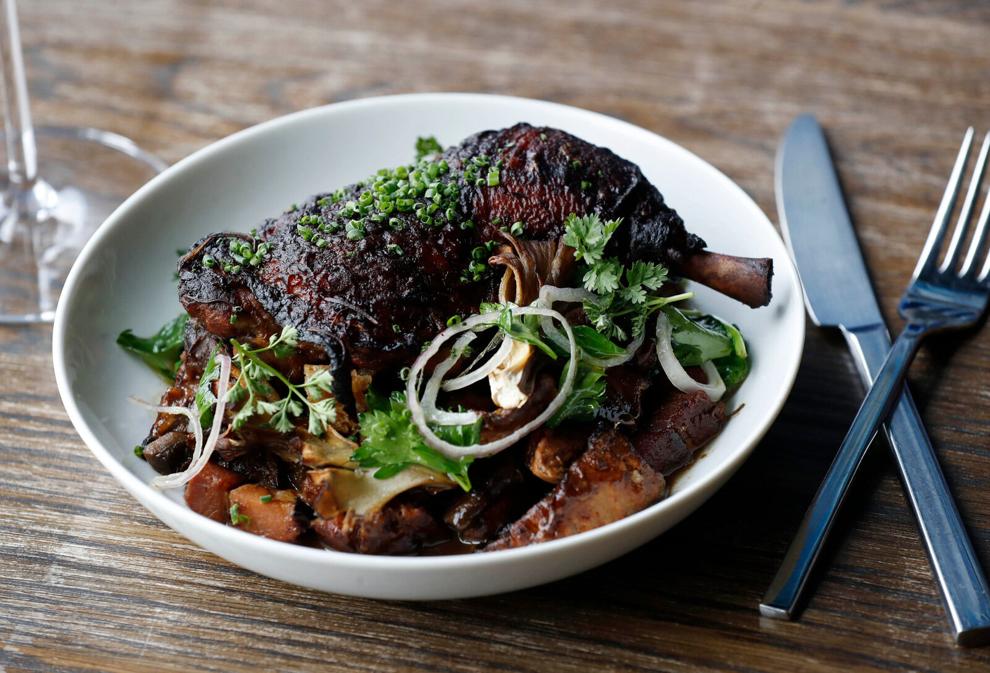 If you only have enough room for one meat plate, get the coq au vin ($24). Giambra has figured out how to weld fresh herbs into the perfectly bronzed skin for one of my peak poultry moments since forever. Bird juices soak into a layer of croutons, roasted mushrooms and parsley tufts, providing a panoply of pleasures. This dish made me want to run into the street and start flagging down cars.
Vanilla panna cotta ($9), usually the meekest sweet on the list, is driven to exuberant heights with another Borelli touch: a dash of chardonnay vinegar. The result is electric, happily devastating staid notions of what's for dessert.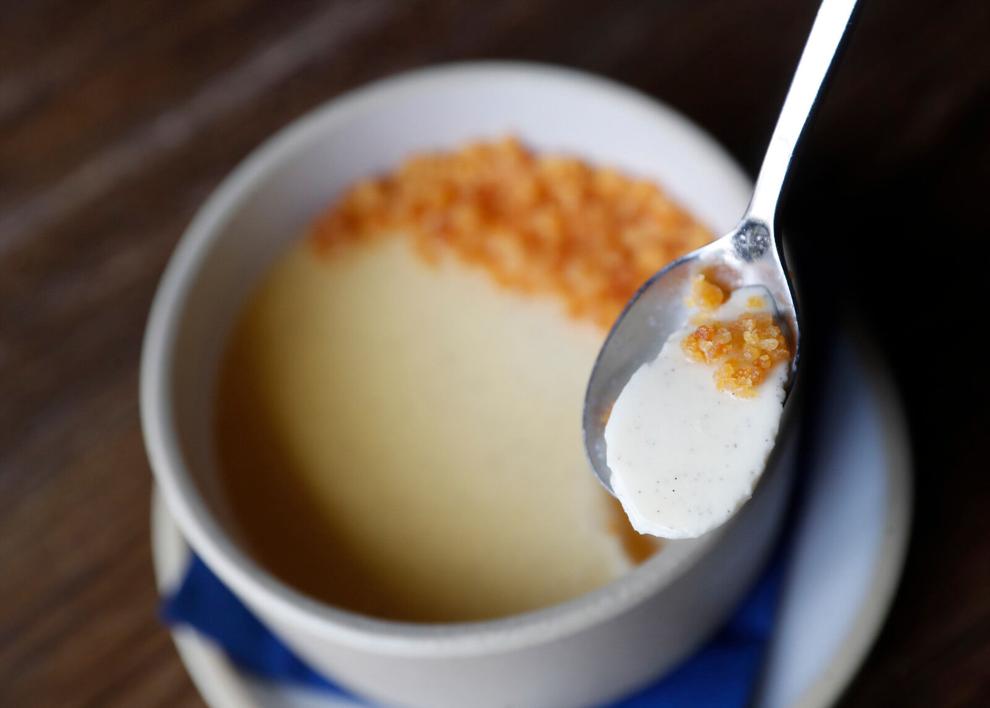 Service was expert, especially when seeking guidance on expanding my personal wine catalog.
This has been the hardest year-and-change in memory for restaurant people, from dish dog to owner, and it's not over yet.
Even when you can leave your mask home, pack an extra helping of compassion and patience, as befitting people who now clearly understand restaurants are not a guaranteed part of life.
Celebrate the possible at places where despite all the static, stress and strain, a team of dedicated professionals stands ready to help you celebrate the beginning of building your new normal.
Start your post-pandemic healing at a curated dispensary of cheer like The Little Club, proof that in the right dosage, food and drink is good medicine.
Hours: 5 to 10 p.m. Tuesday through Thursday, 5 to 11 p.m. Friday, Saturday. Closed Sunday and Monday.
Prices: bites, $8-$17; plates, $12-$28.
Atmosphere: cheery, casual buzz
Wheelchair accessible: yes
Gluten-free: many choices
Photos: Explore The Little Club on Hertel Avenue
Fennel and chili butter
Hertel Avenue club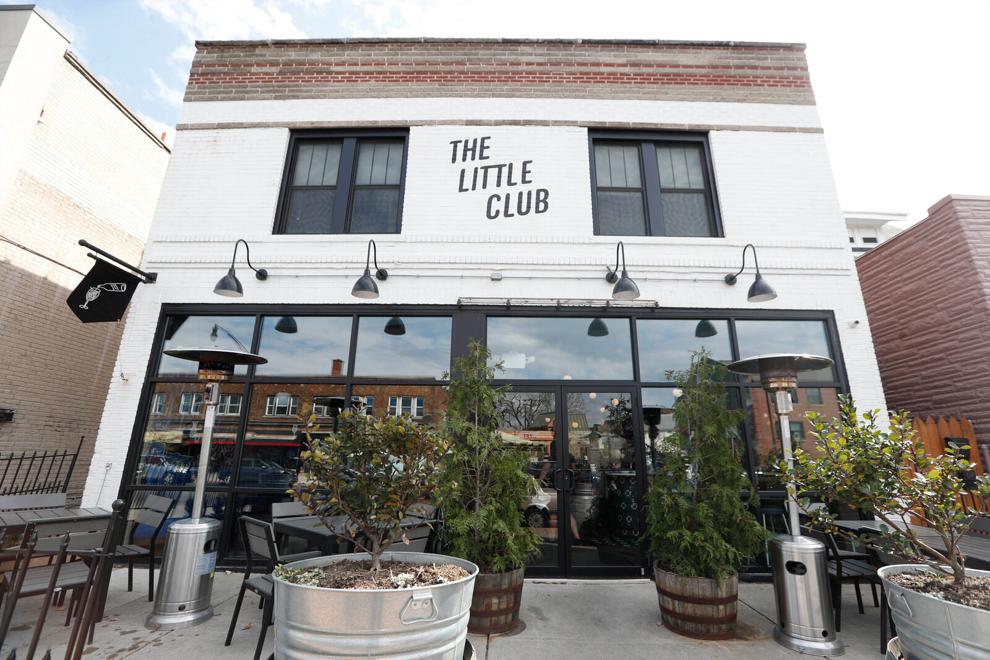 Octopus terrine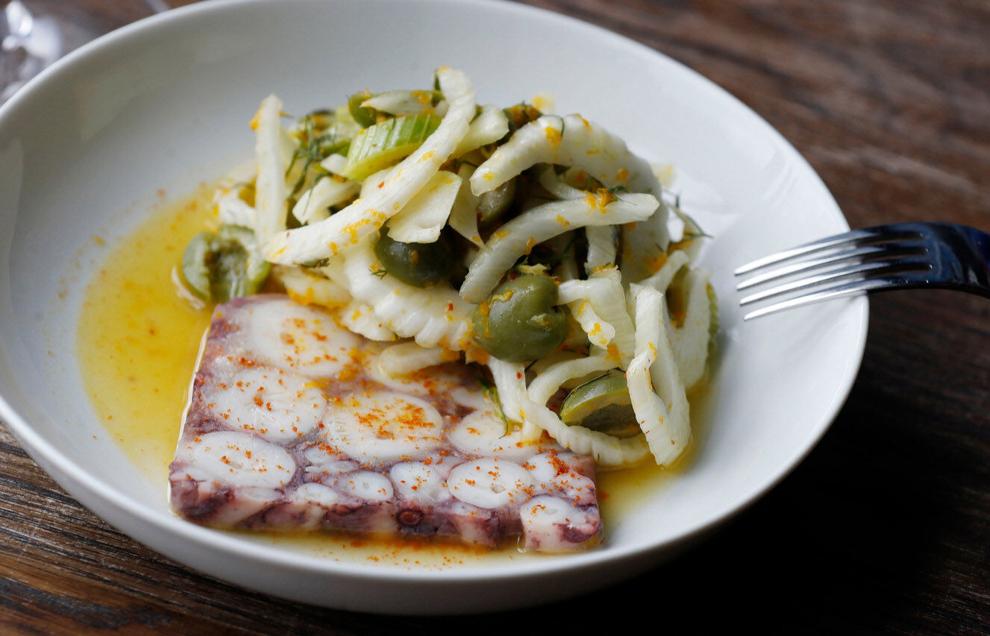 Open kitchen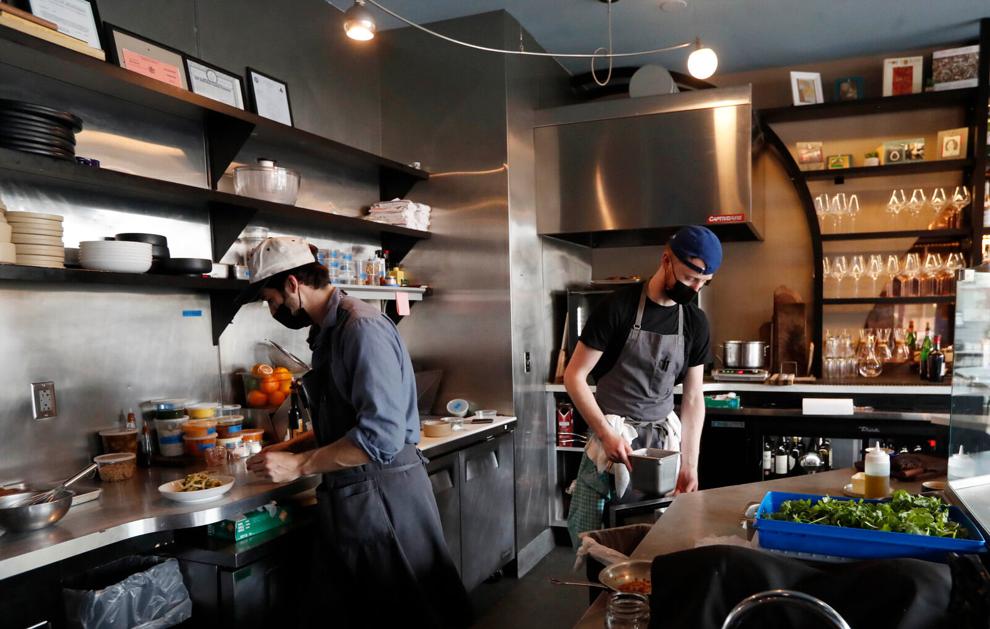 Coq au vin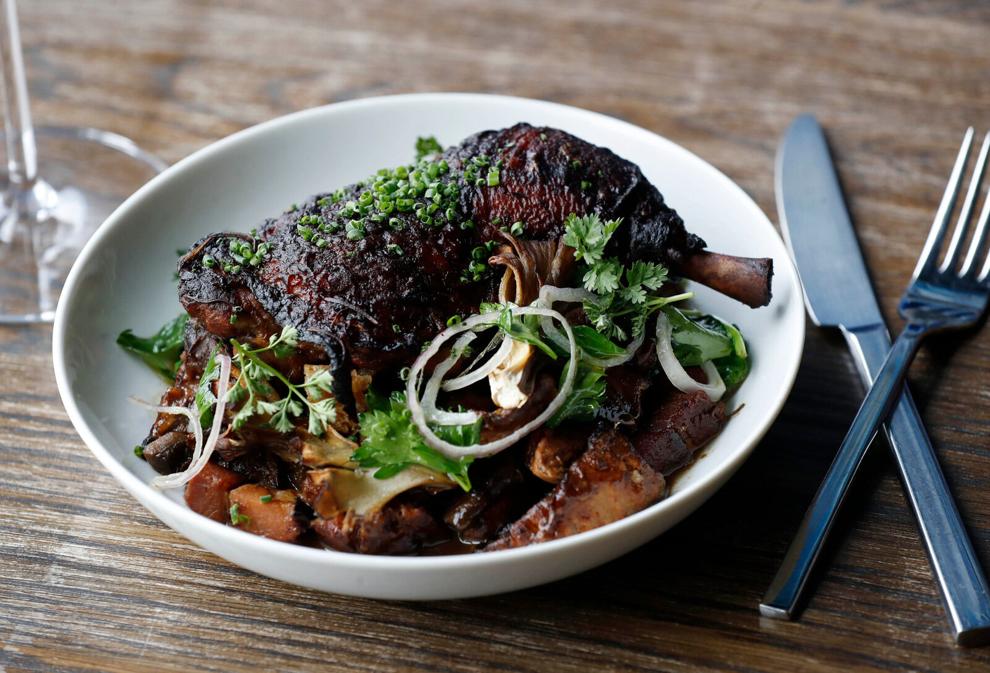 Dining room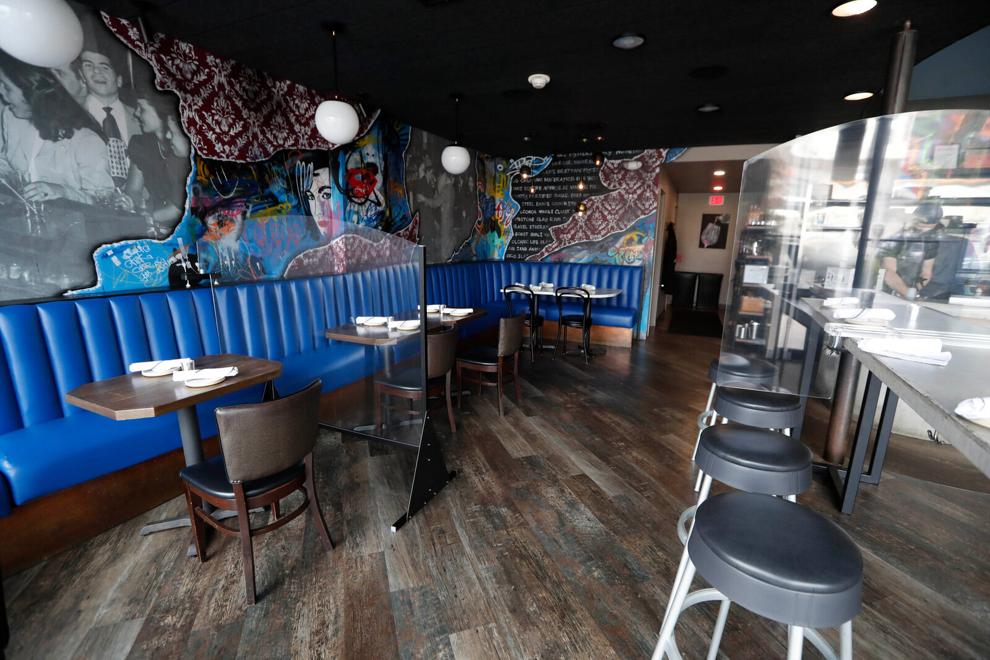 Leg of lamb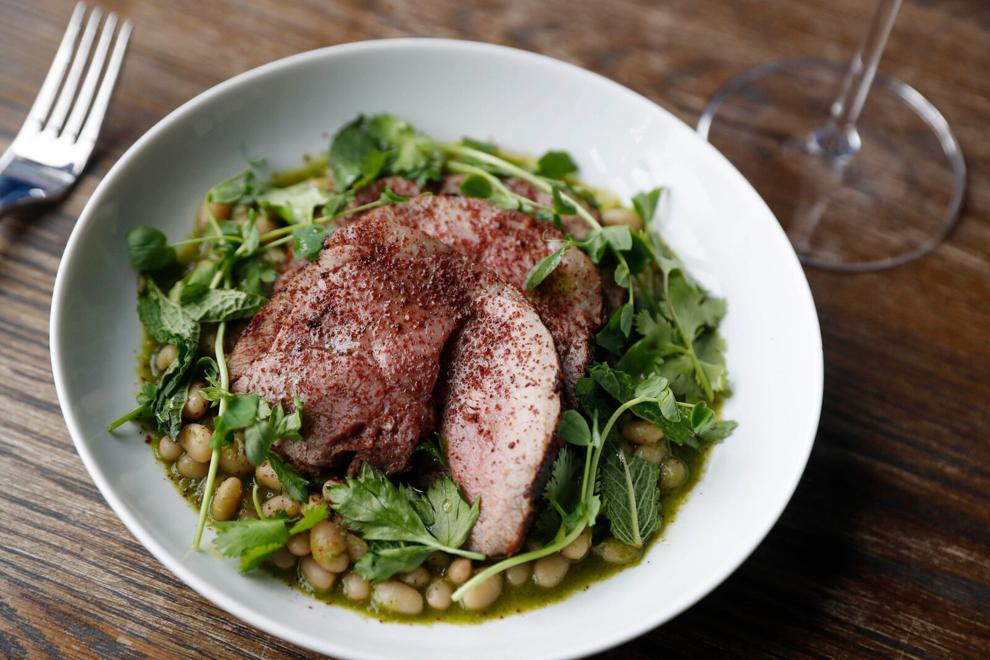 Memories of the original club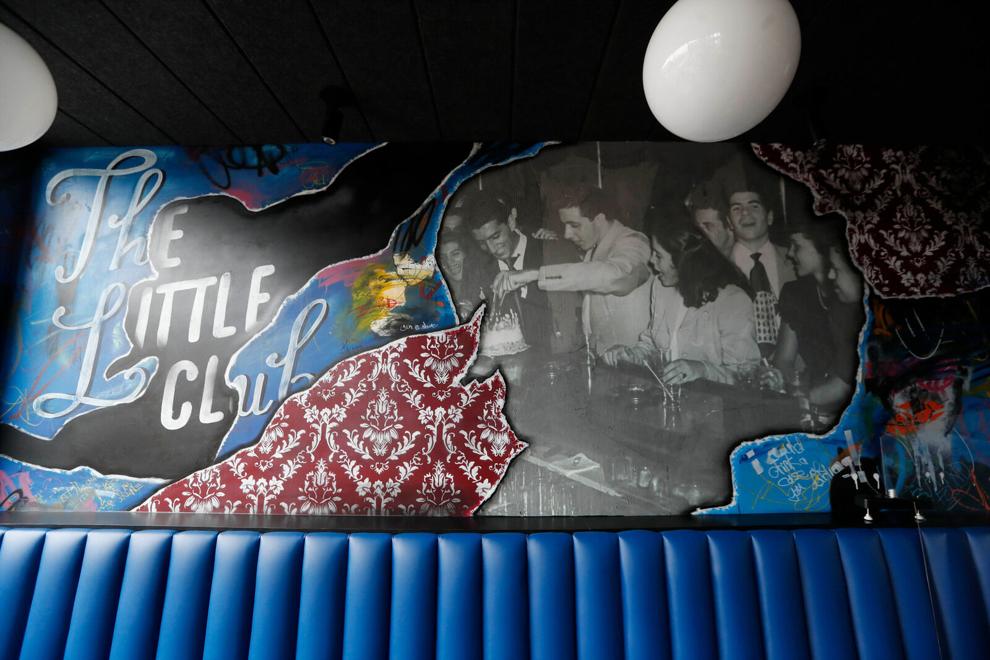 The bar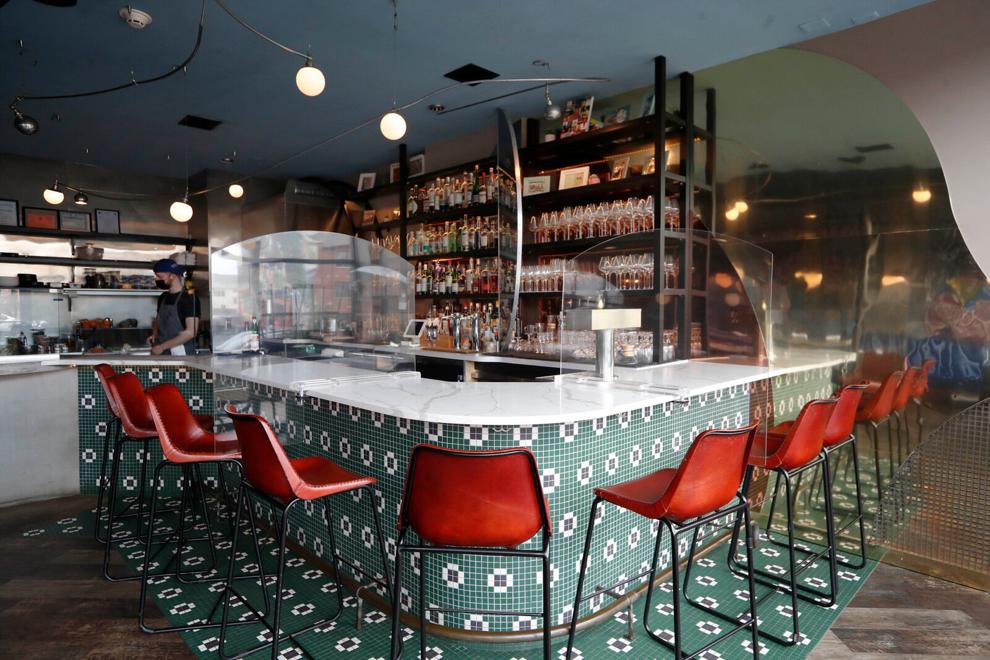 Braised cabbage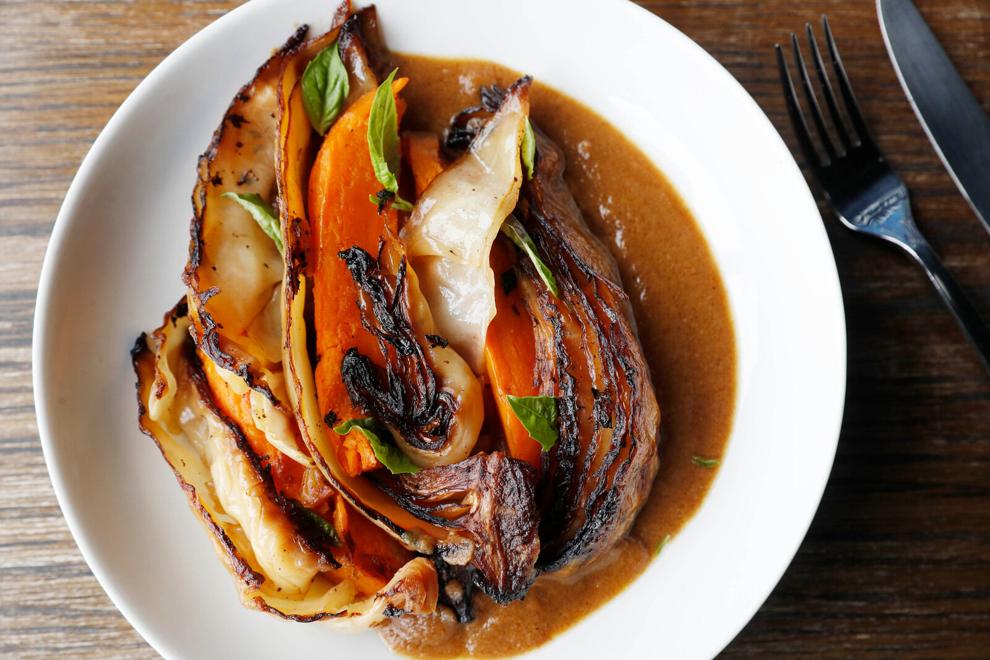 Remembering their former chef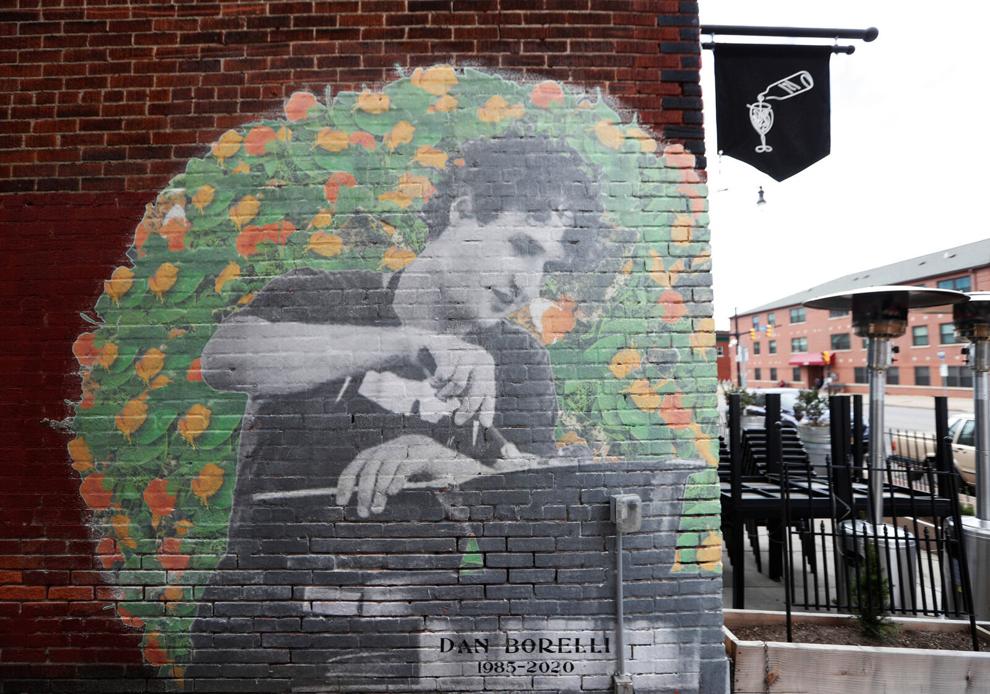 Dining room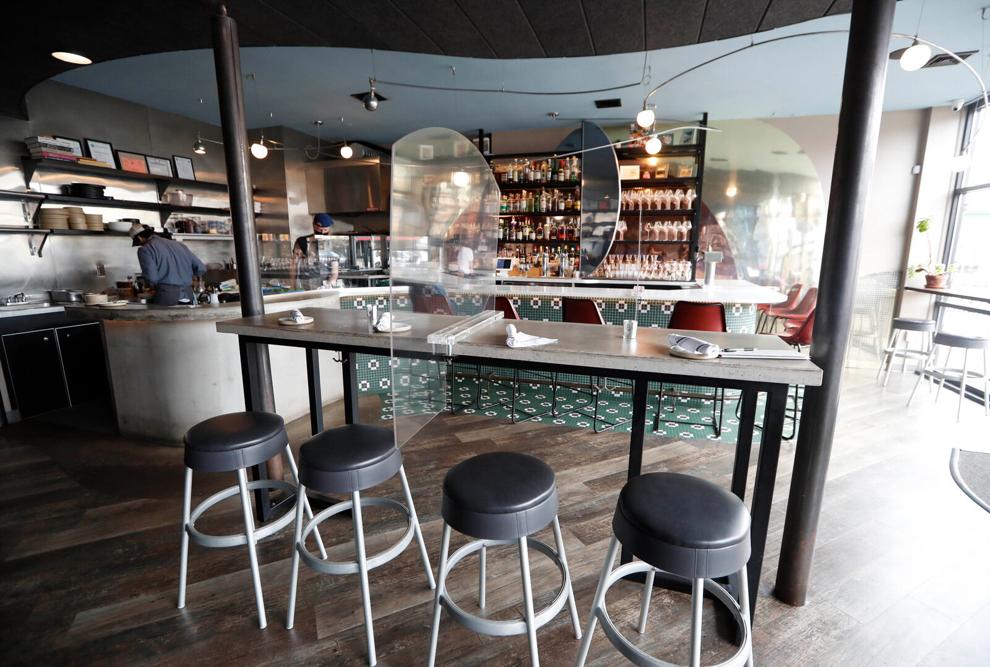 Papas bravas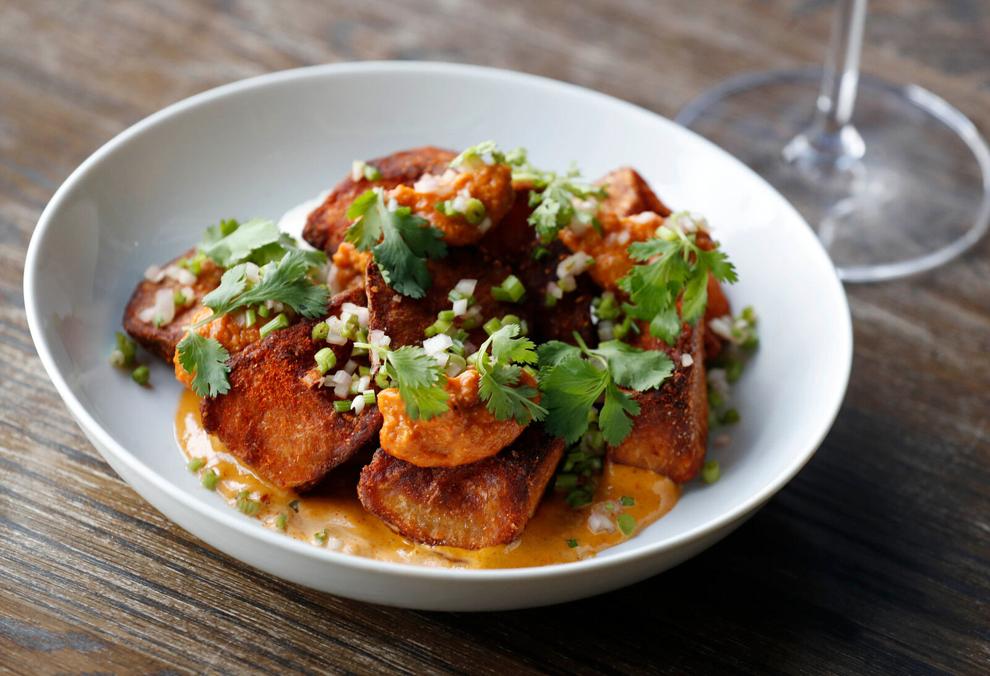 Wine glasses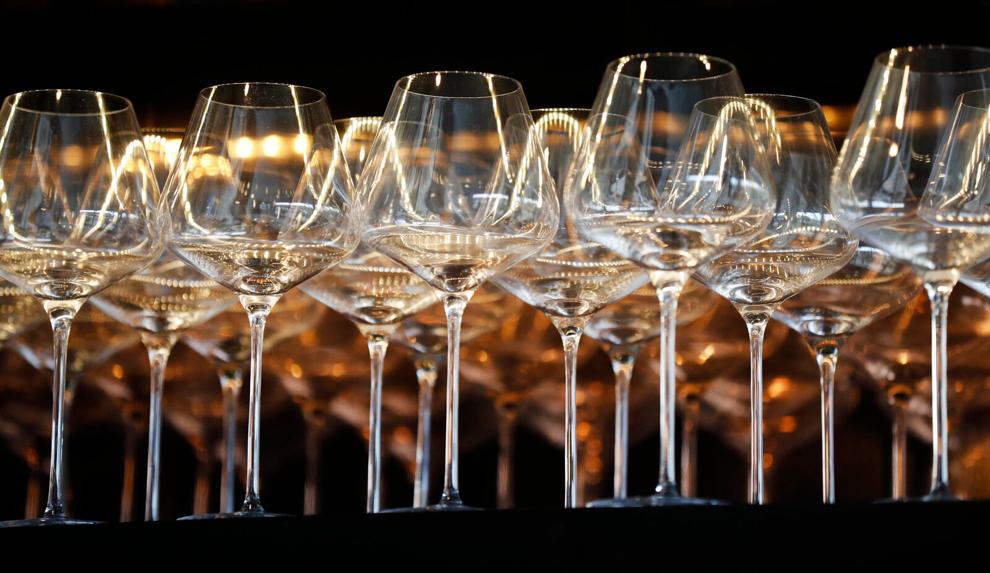 Panna cotta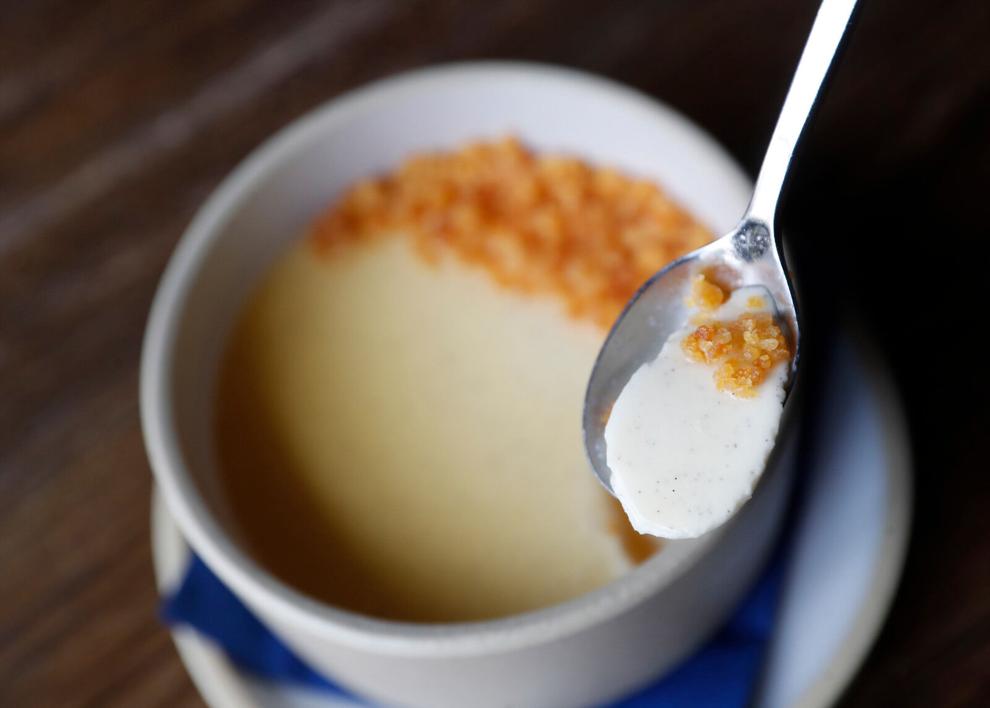 The patio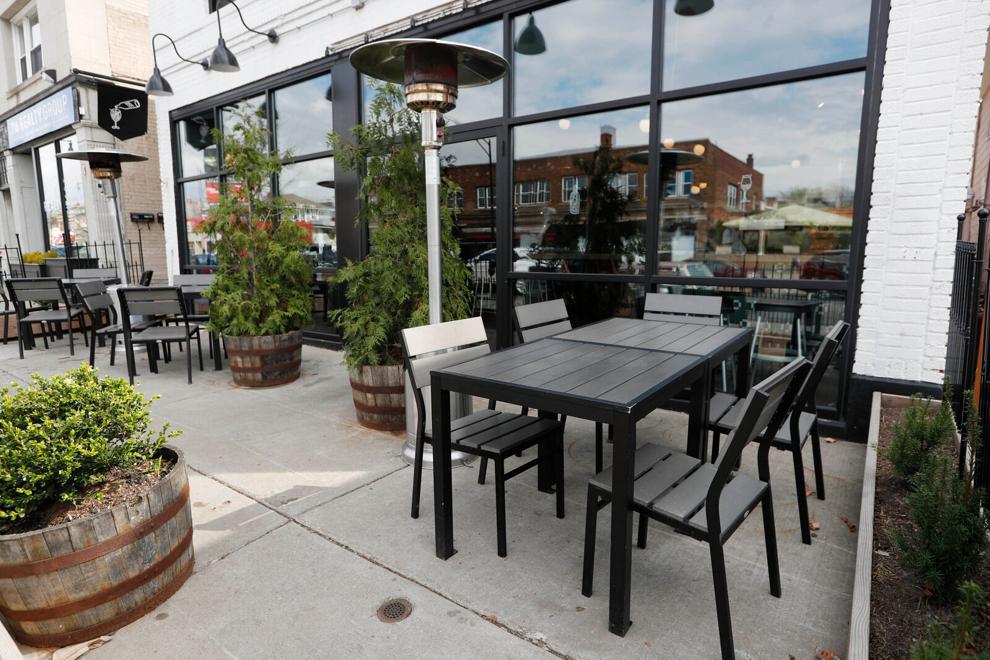 The Little Club
Wine on tap