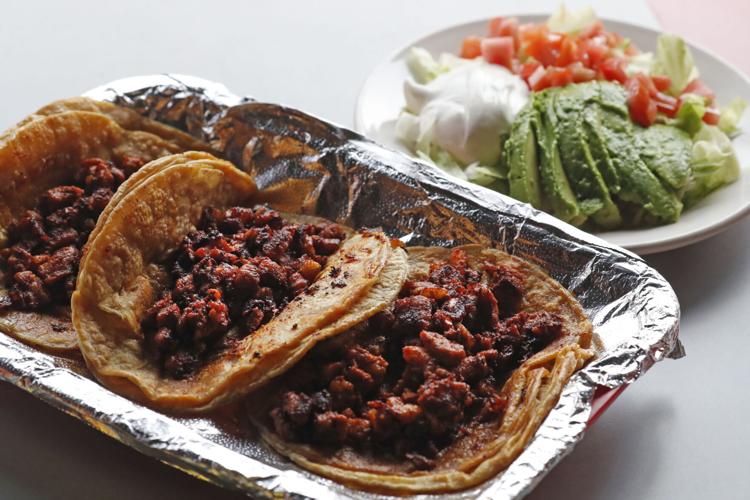 Have you seen Ranchos? a friend asked.
I made a rudely dismissive noise. "Had the enchilada plate, wasn't that impressed."
"Nonono," she said patiently. "Have you seen Ranchos?"
Which was how I ended up on Niagara Street with a ringside seat to one of the high-jinkiest evenings I've enjoyed in quite some time, with a table full of surprisingly good Mexican food to nosh on between acts.
Wide-eyed, I noted it is more possible than I knew to ride your motorcycle on only one wheel, for a quarter-mile even.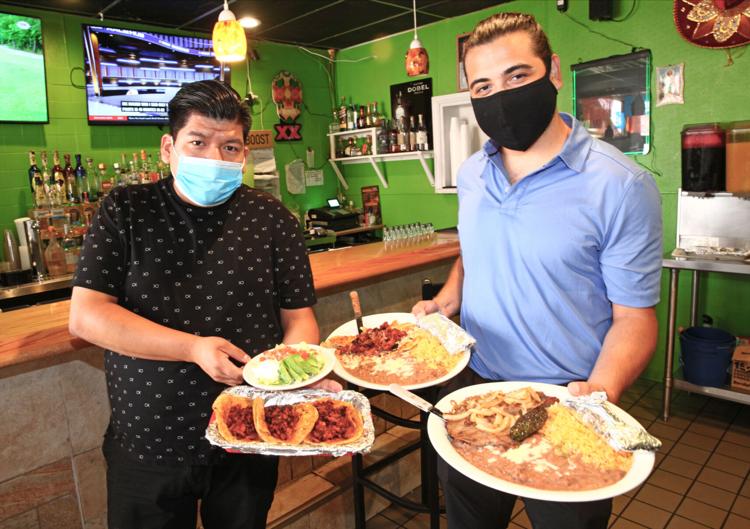 To be clear, I've never been a motorsports fan before, except for watching the odd video of those fellas who can do a Greg Louganis-level flip-de-doo in the air while clinging to a revving motorcycle. This definitely had my rapt attention, though I concede it was a mixed blessing. I muttered the parent mantra under my breath, "fun until someone gets hurt."
But that didn't happen, so I decided to share this little slice of blissfully multicultural Buffalo street culture with you. Later in the evening, Dominicans blared bachata out of speakers, and the West Side was alive again, though in 2020 Niagara Street moves to bachata and tacos, not tarantellas and clam shacks.
The cooking has shaped up considerably in the last year. Saul Sanchez has Taqueria Ranchos Dos coming this spring in the former Snooty Fox and Greystone location at 445 Delaware Ave. Sanchez's Buffalo work started in 2017 with a place on Pearl Street before taking over the Rancho's spot in 2017 from its former Venezuelan owners, with partner Jonathan Vargas.
The arepa, griddled stuffed corn cake Venezuelan style ($8.99), is still on the menu, with a choice of chicken, beef or carnitas fillings. (Add avocado $1? Yes, please.) The garlicky, herby chimichurri mayonnaise that arrives alongside is an essential part of the flavor combination.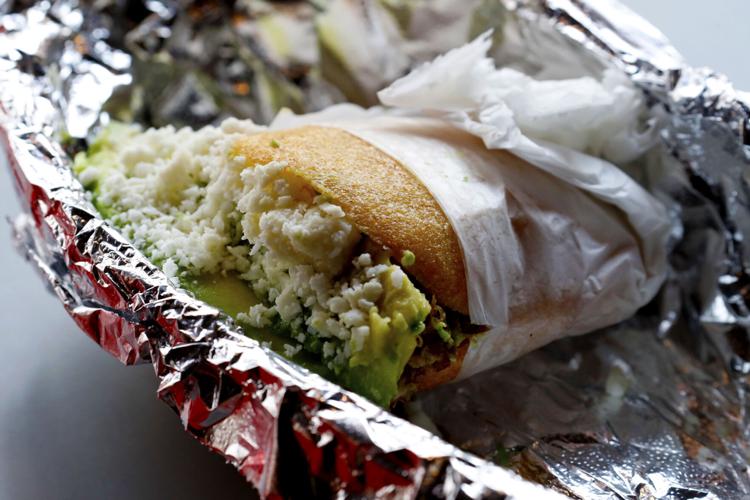 Rancho's beef and chicken taco fillings were cooked into cottonball-dry cubes, but the rest of the menu is looking up. Get the carnitas, pork shoulder roasted until its natural sweetness comes out, then crisped up on a griddle in some of the reserved herbed garlic fat, in the arepa and anywhere else you can.
Another Venezuelan touch is empanadas ($2.99), in chicken or beef, with a puffy-chewy corn dough shell that's more like a maize Hot Pocket than I'd like to admit.
Taco fillings ($3-$5) have been crisped on a griddle, unlike lesser "authentic" places filling tacos with meats spooned straight out of the steam table after being humidified into tastelessness.
At Taqueria Rancho, I'd go for the stewier numbers: al pastor, pork in chile sauce with pineapple; carnitas, pork braised until its natural sweetness comes out, and crisped; and barbacoa, beef braised with chiles and spices into a hearty stew, then seared so its tips get crunchy. Tripe was fried into little organ meat onion rings, coming out like a cross between liver and pork rinds.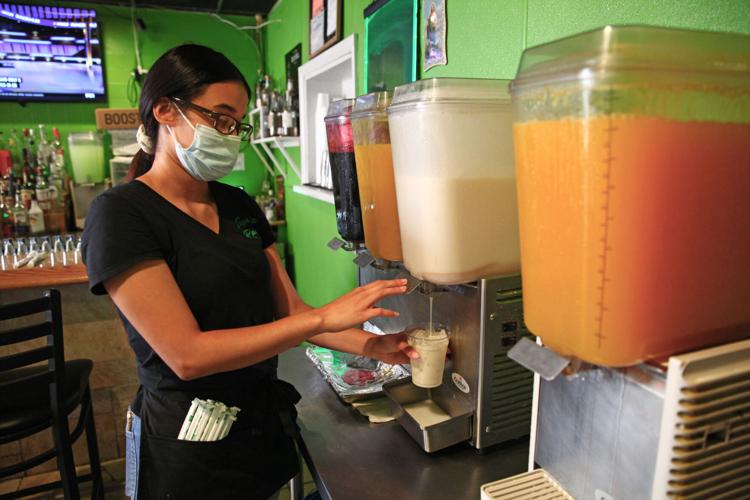 Of note, the vegetarian taco is a sort of Mexican-style twice-baked potato filling that's been smooshed onto a screaming hot griddle and browned before being tucked into doubled corn tortillas. A cheese enchilada ($7.99) with rice and beans, plus the gratis chips and soupy salsa delivered to every table, delivers a vegetarian lunch for $10 with tip.
A full-scale salsa bar offers salsas in three heat levels, avocado sauce, pico de gallo, onions, cilantro, and in the auxiliary vegetable category, pickled jalapenos and carrots.
A plate of carnitas in salsa verde ($13.99) offered more of that crisped-up pork covered in a tangy sauce of tomatillo, green chile, onion, garlic and lime. It's a roll-your-own-kit, supplying you with refried beans, firm-grained rice tinted with tomato, and flour tortillas that have been warmed on a griddle and delivered wrapped in foil.
Another favored plate is the choripollo ($13.99), with a not-completely-dried out chicken breast paillard topped with cheese and chorizo, alongside the usual refrieds and rice. Sliced into lengths, it fills a terrific team of tacos.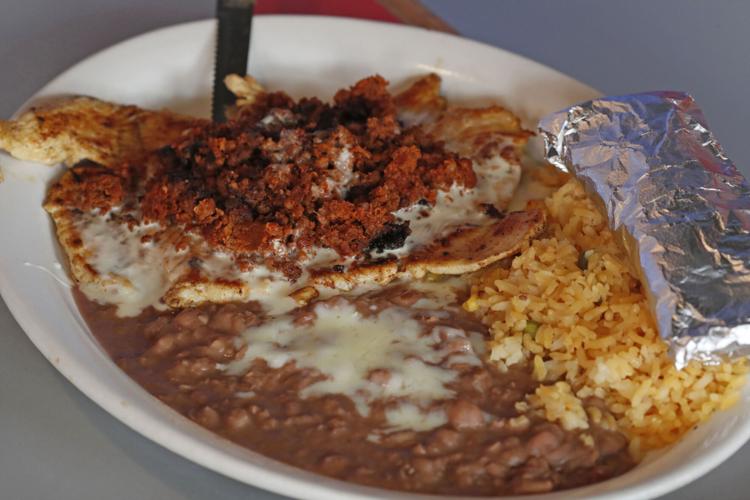 Values abound, including chilaquiles ($7.99), a half plate of tortilla chips soaked with red or green salsa, showered in crumbly cotija cheese, with rice or beans on the side. Red sauce at Rancho is ranchero, meaning tomato-based with chile accents, instead of chile-based, my ideal.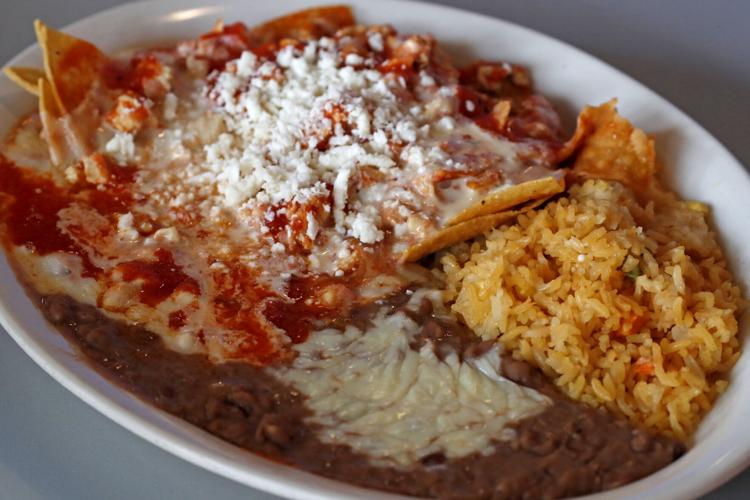 Drinks-for-all include aguas frescas ($4/$6), fruity refreshers in flavors like hibiscus, tamarind, passionfruit and mango, plus horchata, the cinnamon-milk drink that tastes like a thin rice pudding shake. Bottled Mexican beer and tequila is available in a variety of configurations, and utilitarian margaritas are $20 a pitcher.
Hours: 11 a.m. to 9 p.m. Monday and Tuesday, 9 a.m. to 9 p.m. Wednesday, 11 a.m. to 10 p.m. Thursday and Friday, 11 a.m. to midnight Saturday and 11 a.m. to 8 p.m. Sunday.
Prices: appetizers, $4-$14; tacos, $3-$5; plates, $11-$30.
Atmosphere: noisier than a chainsaw sometimes.
Wheelchair accessible: yes
Gluten-free: many choices
The Buffalo News: Food & Drink
Get what you need to know about Western New York's dining and bar scene, including restaurant openings and closings, delivered to your inbox every Friday.