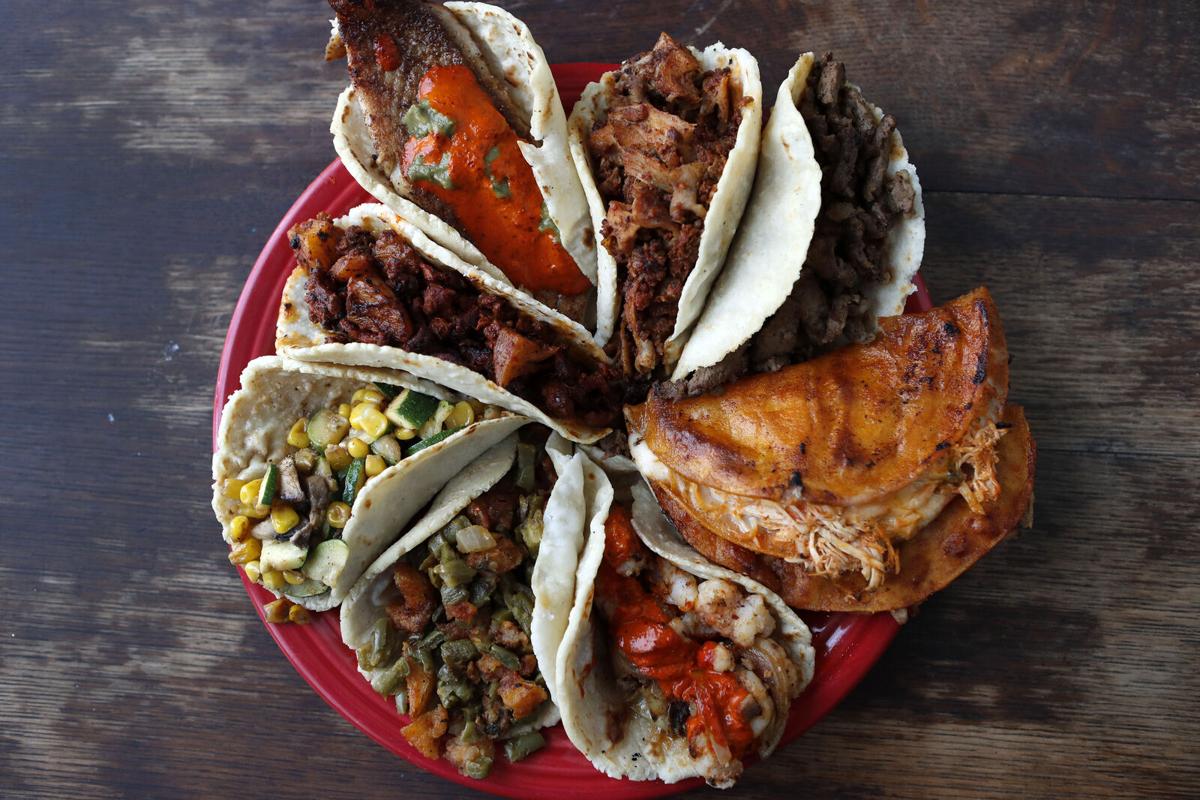 There have been times when I considered the possibility that I was excessively hyping Taqueria los Mayas in person and through social media. There are many restaurants that are at least nominally Mexican in Western New York, and I do feel a responsibility to wield my searchlight of publicity on diverse operations.
Then someone says "Taqueria los Mayas? Never heard of it." Which forces me to take out my phone and begin repairing their information deficit with photographs and reviews, until they start edging away with one eye on the exit.
Here's another thing I noticed: I don't have to tell people twice. Especially if they've thrilled to Mexican cuisine in Austin, Lubbock, Sacramento or Chicago. One visit to the little Cheektowaga restaurant Jorge Anguiano and his family opened in 2017 generally leads to follow-up visits.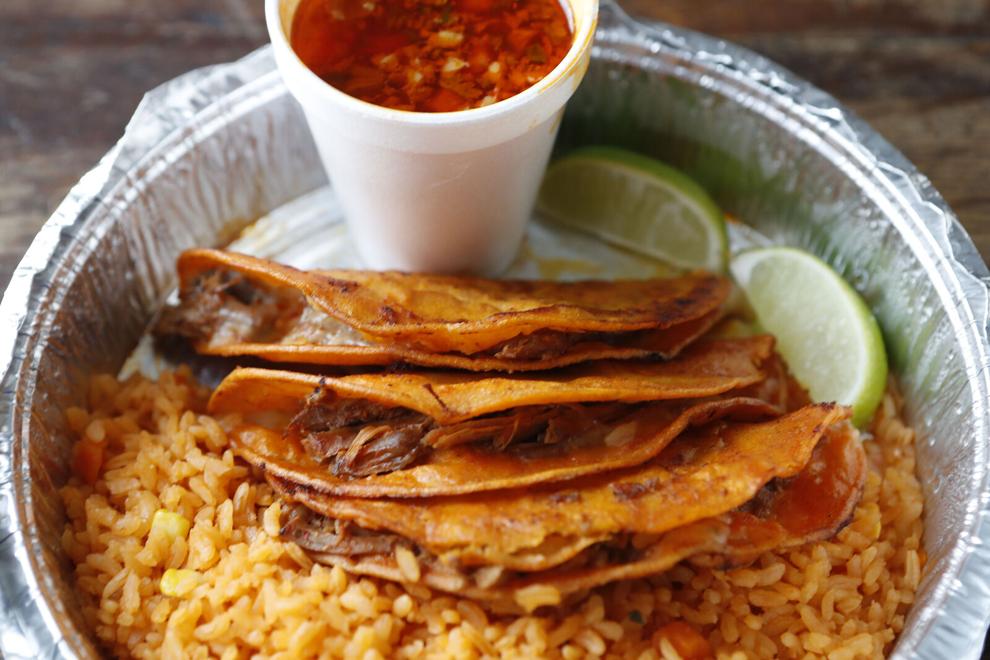 In a time of takeout, Taqueria los Mayas' talented cooks have expanded the menu. "Birria con consommé," a style of taco that's been popular on the West Coast for a generation, but only recently arrived on these shores, is one of the reasons I'm a relentless booster.
Available in chicken or beef, these are mini-quesadillas of braised meat and Oaxacan cheese. The cook pours a potent broth over them while they sizzle on the griddle, which soaks in and helps crisp edges of the housemade corn tortillas.
Three are served with rice and a cup of the soup, for dunking. That's right: dunkin' tacos. Squeeze a lime wedge and go to town.
They're not listed on the menu, but they've got them. Trust me.
Birria con consommé joins a taco lineup that, as an ensemble, is the best in town, with excellent tacos for everyone. Let me count the ways.
Vegan tacos, usually an afterthought, are full-fledged members of the lineup with both corn-mushroom-zucchini ($2.75) and potato and nopales, or cactus ($4) providing satisfying animal-free nosh.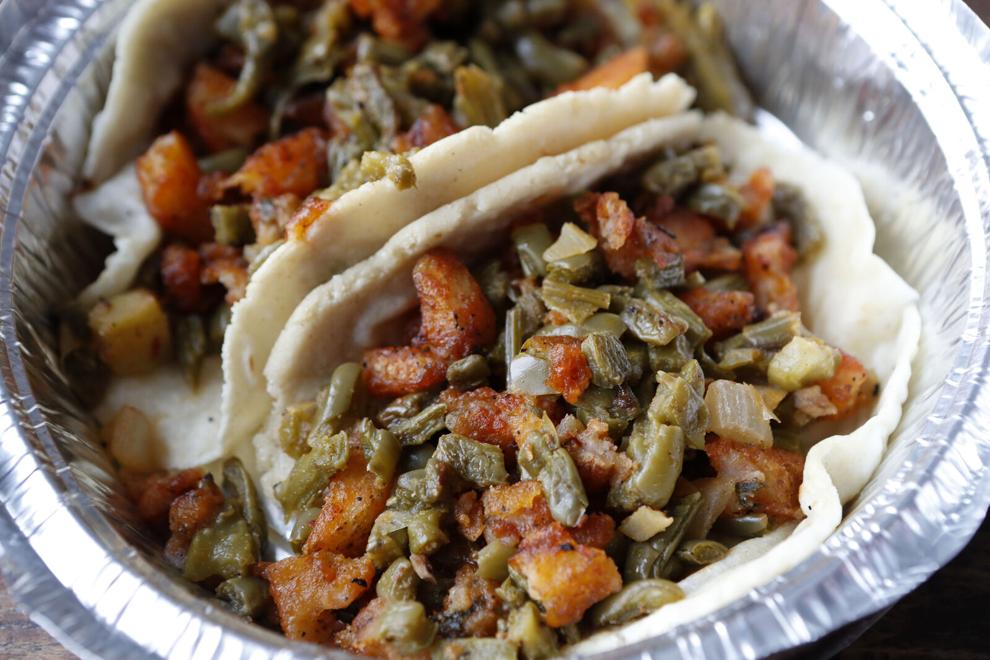 Then there's the seafood. Pescado ($4) is deftly seared tilapia filet jazzed with two brilliant sauces, green avocado and orange chipotle-tomato, another supple housemade tortilla. Shrimp ($4) adds sweet sautéed onions to just-cooked camarones, and a dash of that chipotle sauce. Like all of the tacos, they can be customized with onion, cilantro and housemade salsa in two or more levels of heat.
Al pastor ($2.75), pork in chile sauce with pineapple, reliably shows signs of being caramelized on the griddle before being scooped into tortillas. Compare that with the taco competitors ladling out fillings that have been batch-cooked, then aged in a steamtable to a soggy disappointment.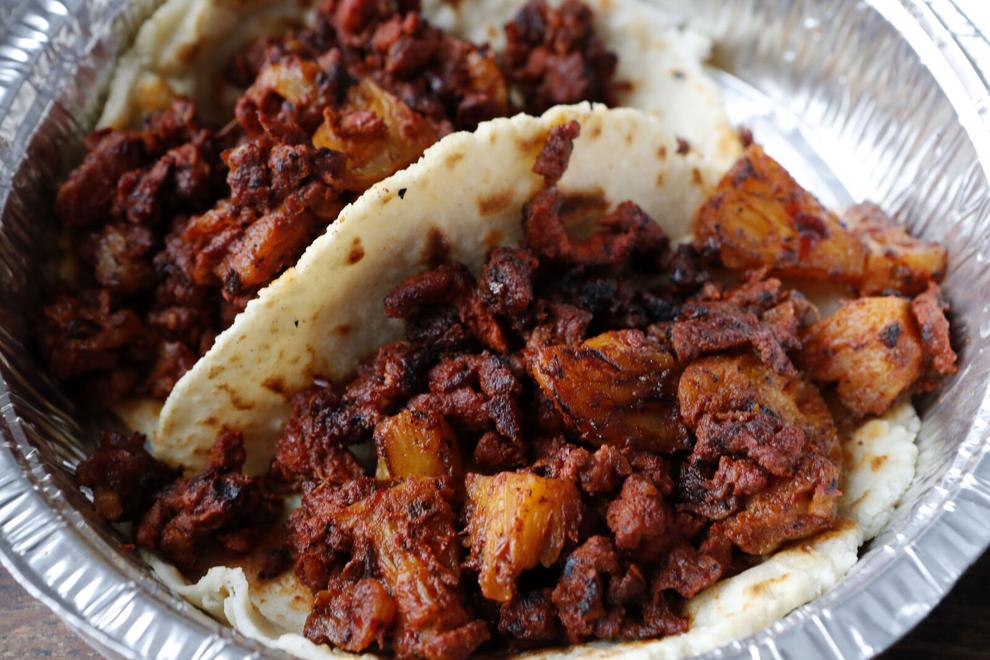 Tortas, Mexican sandwiches that top griddled buns with taco meats, sliced avocado, mayonnaise, tomato and melted cheese, are available with a choice of taco fillings. The carnitas ($10.99) is a moving marriage of pork sweetened by long roasting and buttery avocado.
Chorizo, the intense, chile-laced loose sausage, is combined with tripe in the chorizo con buche ($4.25). But the real chorizo attraction is the breakfast taco ($4) – chorizo, queso fresco, fried over easy egg. Douse with mild green tomatillo salsa, squeeze a lime, and kick that McGriddle to the curb.
One more sausage superstar to report: the papas con chorizo plate ($12) with chorizo fried with potatoes, topped with queso fresco and a fried egg, alongside rice, beans and tortillas. Apply onion, cilantro and salsa as required to amplify your satisfaction.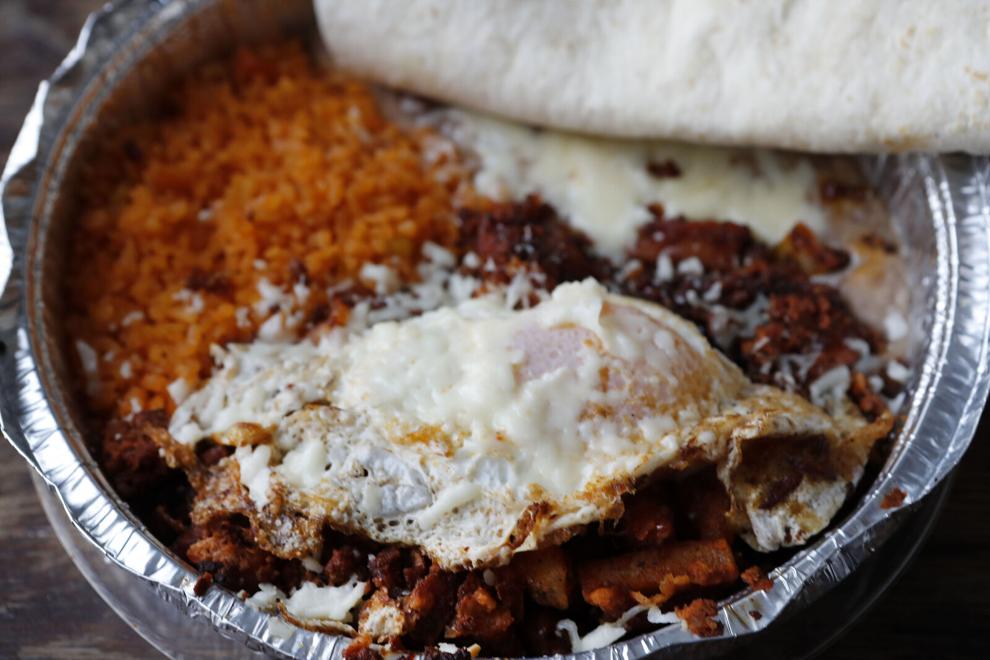 Chunky guacamole ($6.99), mashed instead of puréed, with diced tomato and onion, is a bright spot. Choriqueso ($8.99), the cheese-and-sausage dip, is made with two kinds of shredded cheese, giving it that major stretchy cheese action that canned pourable cheese product never will.
Christmas has passed, but it's always a celebration when Los Cuates ($14.99) shows up sporting its red and green sauces. Red (rojo) is made from dried chilies, and is hotter, with a wisp of smoke from chipotles, smoked jalapeños. Green (verde) is tomatillo, cilantro, green chile, garlic and lime. Spooned over twin burritos, they invite compare-and-contrast with homey examples of classic sauces that take me back to El Paso.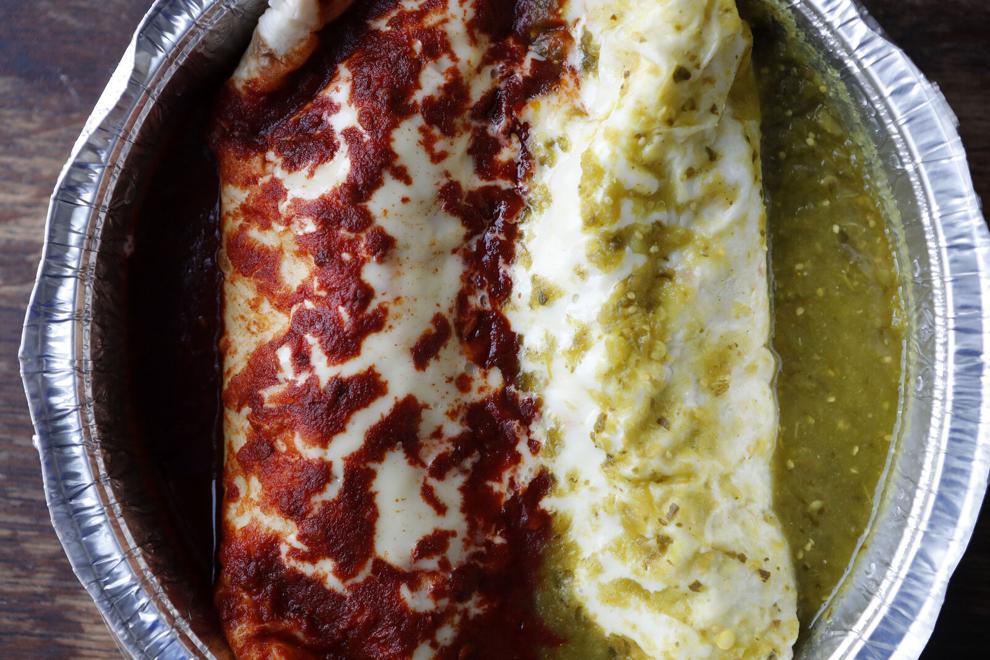 Chilaquiles ($12.99) are tortilla chips that have been simmered in rojo or verde sauces, topped with a fried egg and queso fresco, served alongside rice and beans.
Cautious eaters have typically responded well to the carne asada fries ($11.99), grilled steak with a bit of char, chopped and served over French fries with cheese sauce and fresh-cut pico de gallo.
The margaritas are Kool-Aid with a kick, as if you were expecting freshly massaged tropical fruit nectars in your $5 hoopty joyride.
If you've thought that none of your usual Mexican outlets have that flavor you remember, Taqueria los Mayas is family-style Mexican cooking that will take you back to the border, without even leaving Cheektowaga.
Hours: 11 a.m. to 8 p.m. Monday through Saturday.
Prices: tacos $2.75-$4.25, tortas and burritos $10.24-$12.99, entrees $8-$29
Wheelchair accessible: yes, but no indoor dining
Gluten-free: Many choices
Transcendent tacos and more at Taqueria los Mayas
Taqueria Los Mayas' tacos make the world go round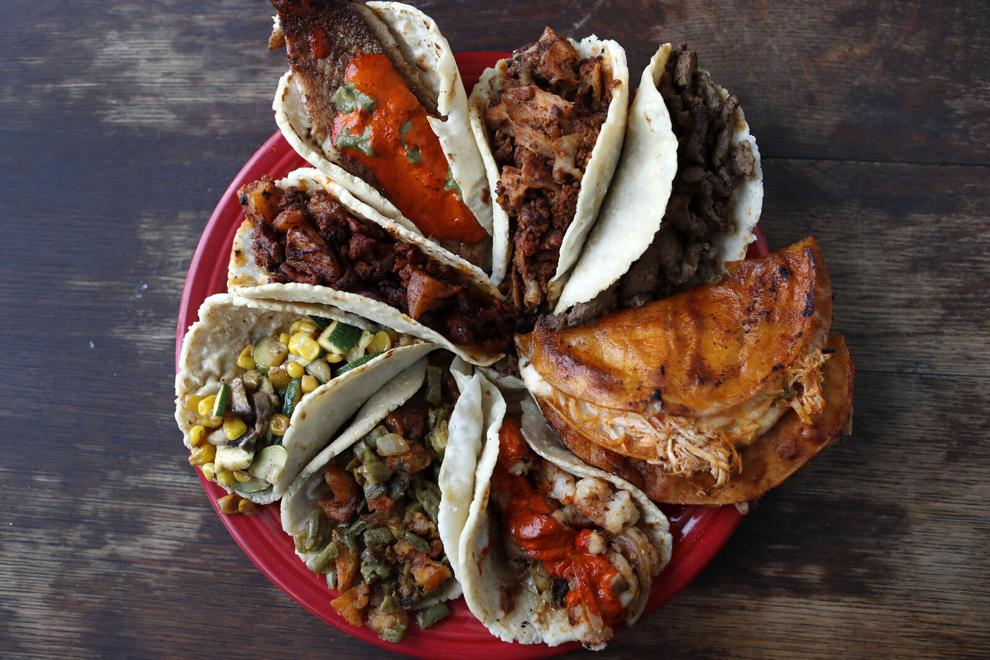 Breakfast Tacos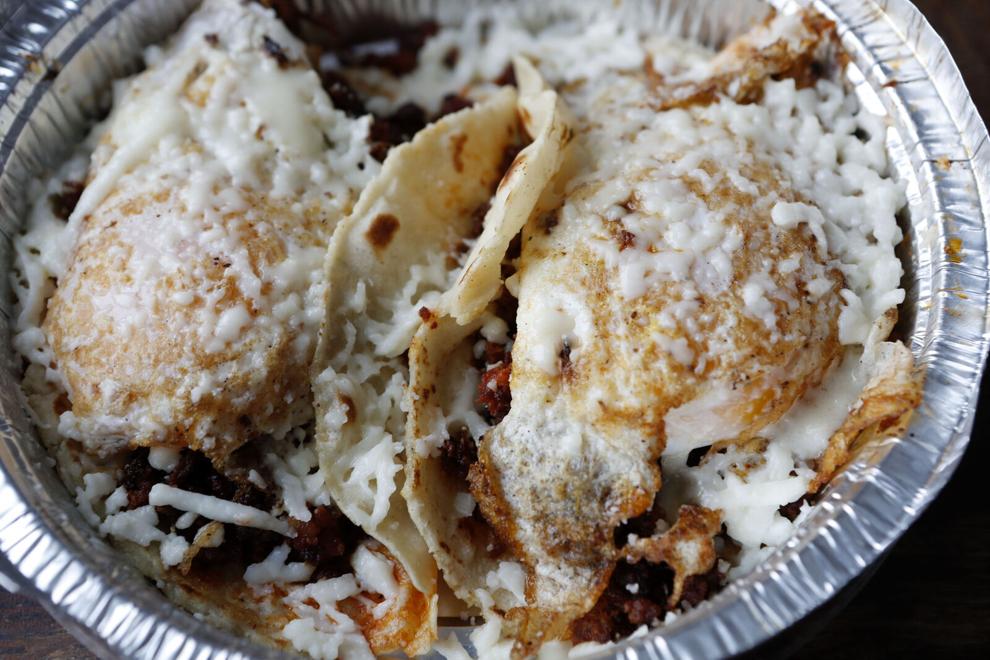 Al Pastor
Shrimp Tacos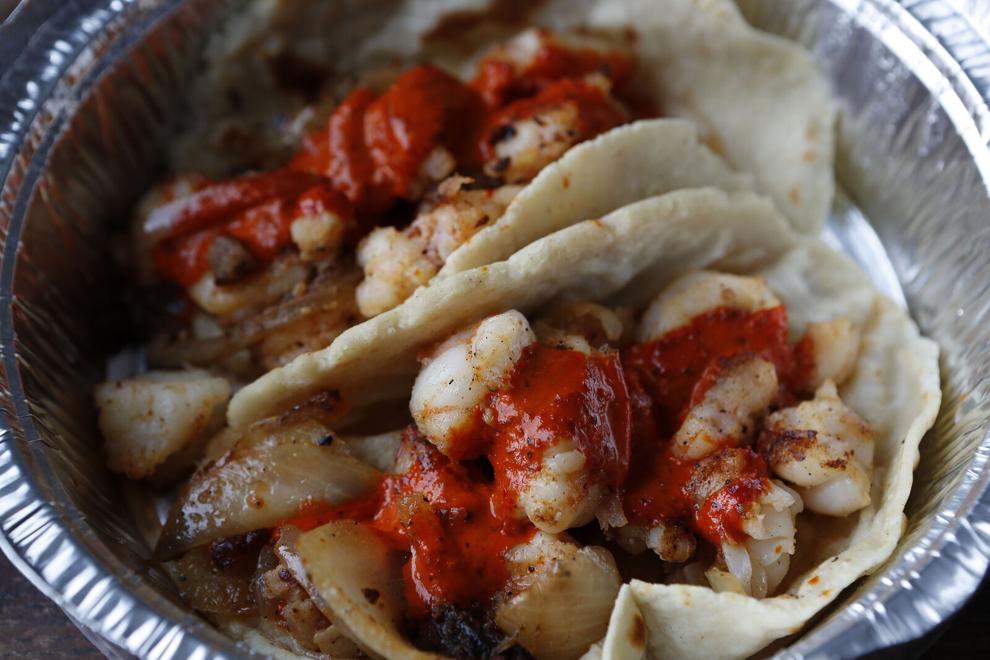 Vegan Tacos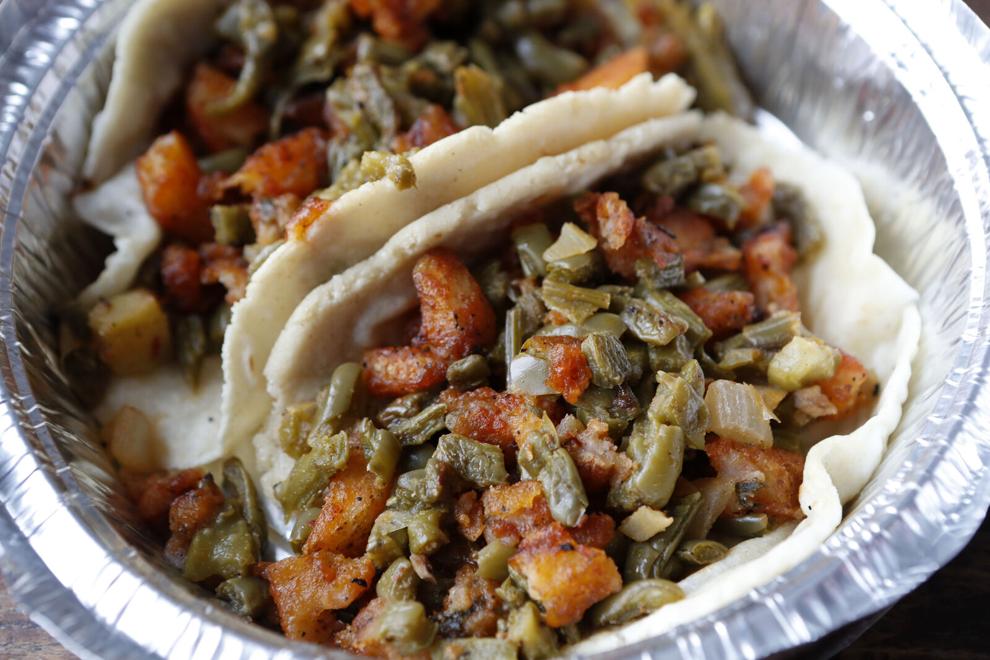 Carne Azada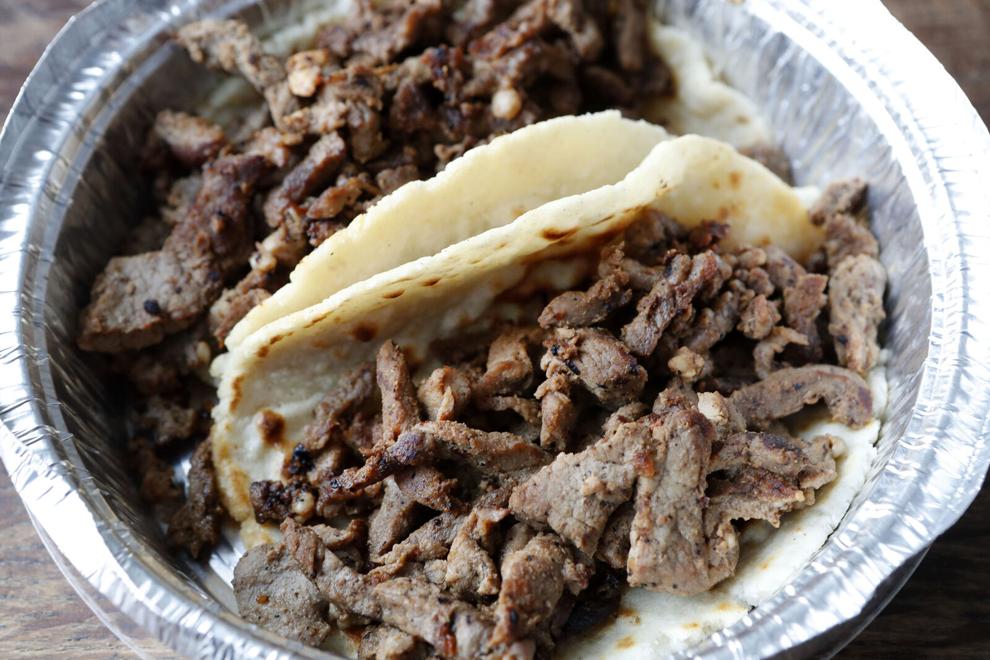 Chorizo con Buche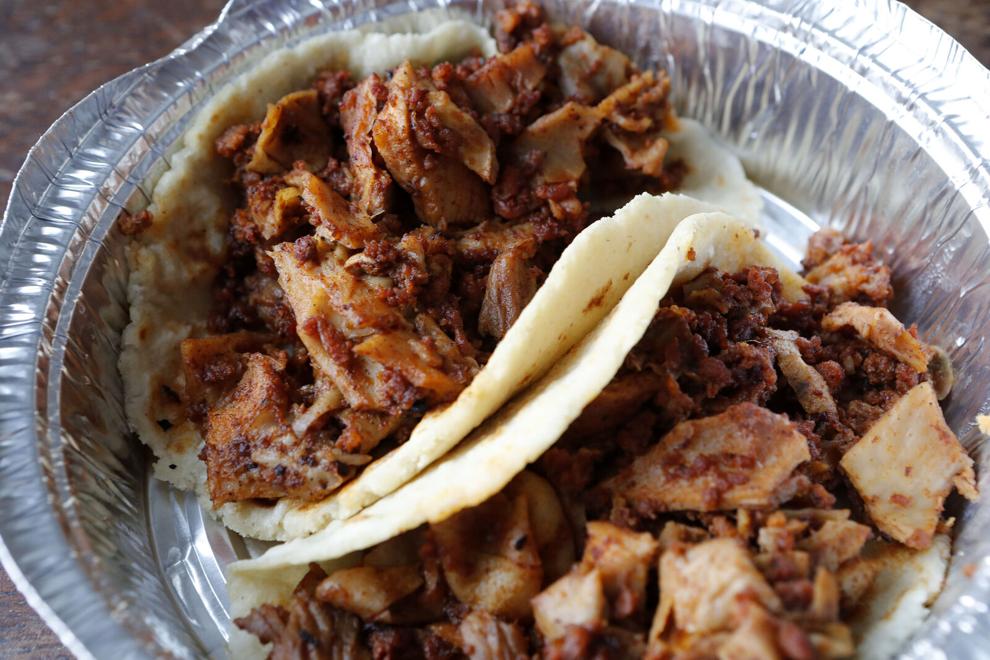 Vegan Tacos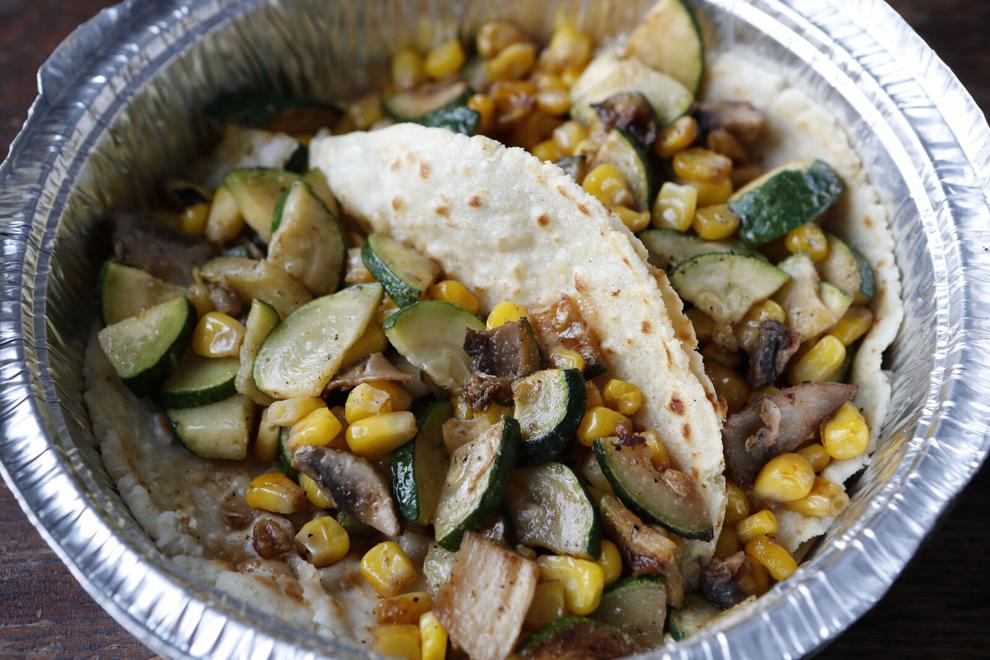 Pescado Tacos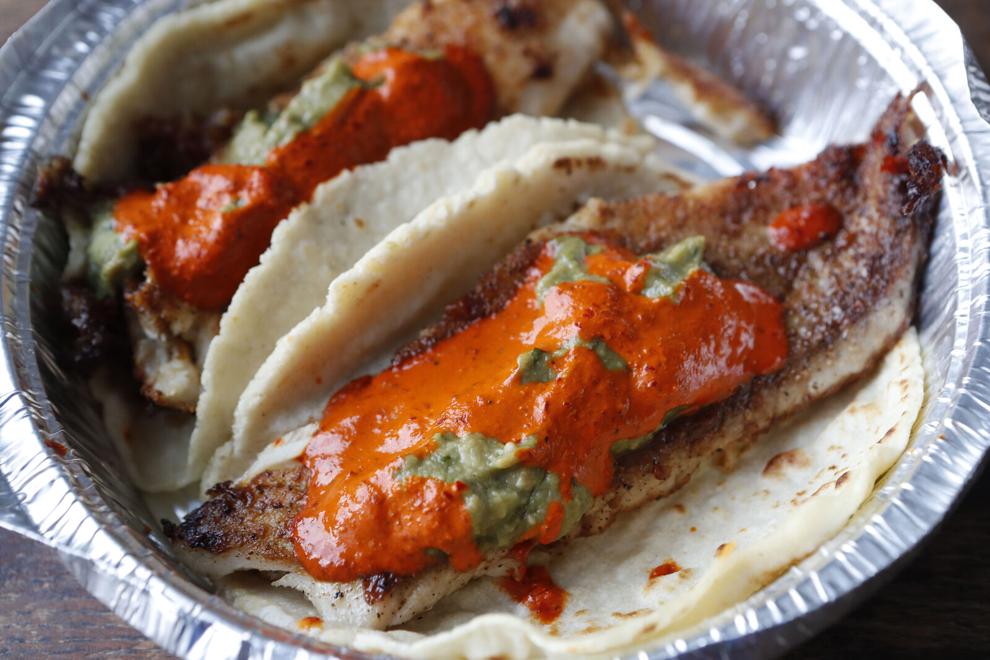 Birria Con Consome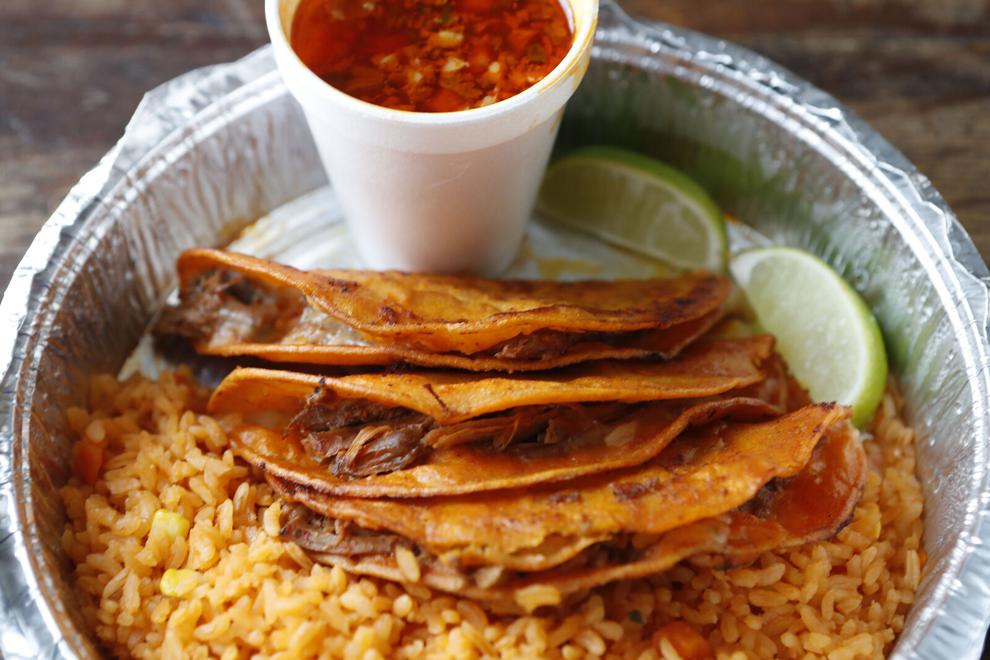 Los Cuates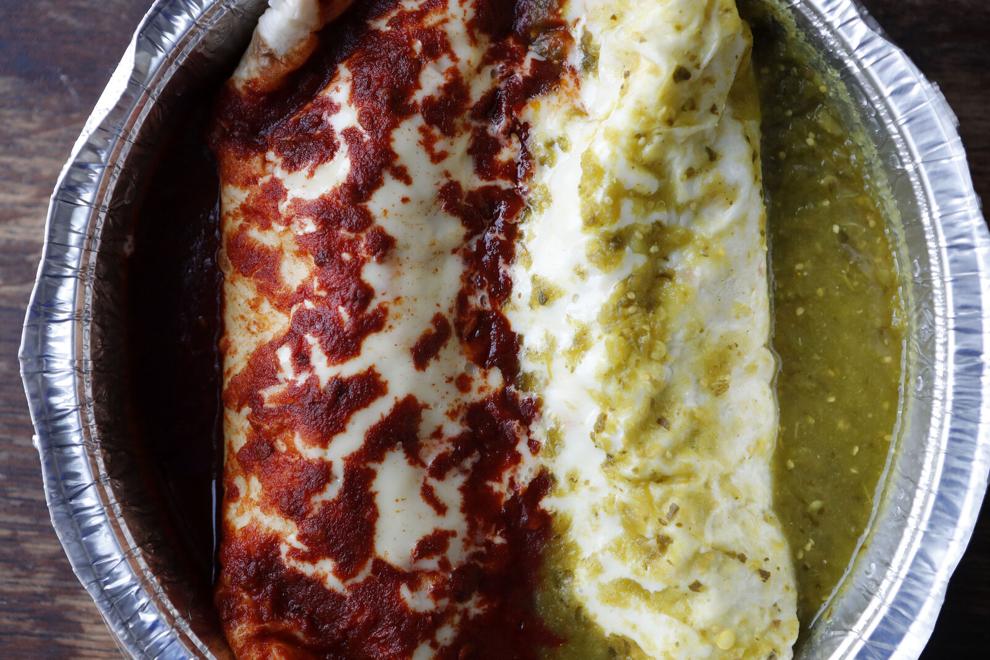 Chori Fries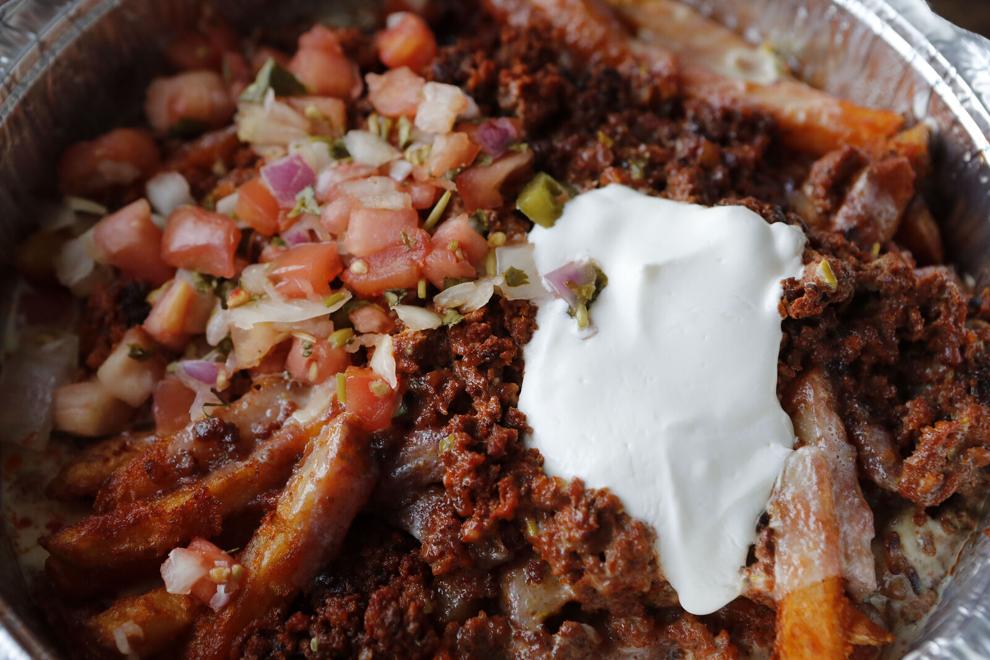 Chicken Birria Con Consome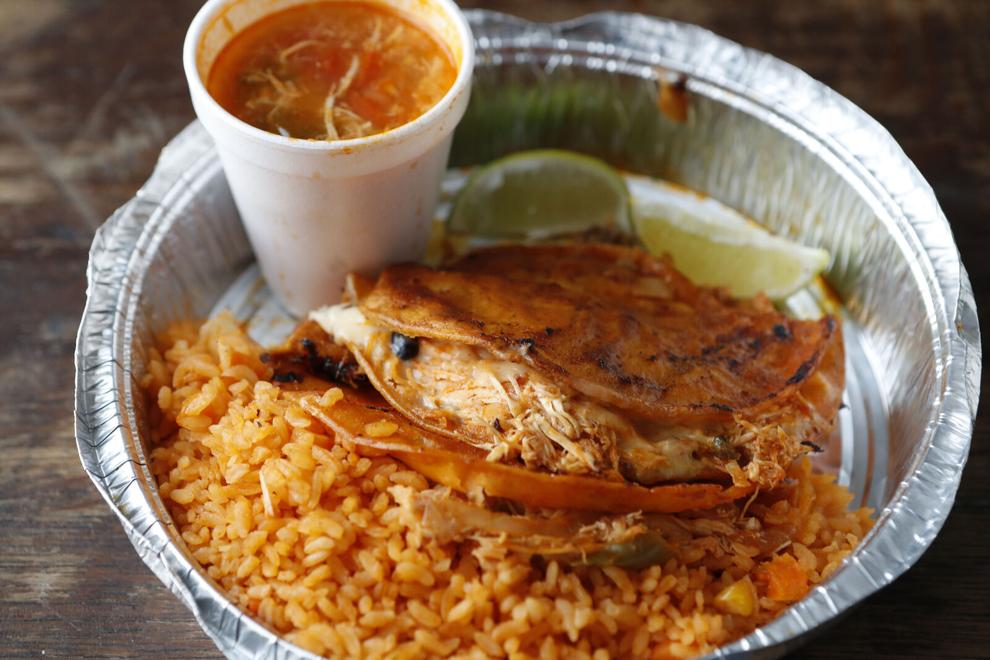 Papas Con Chorizo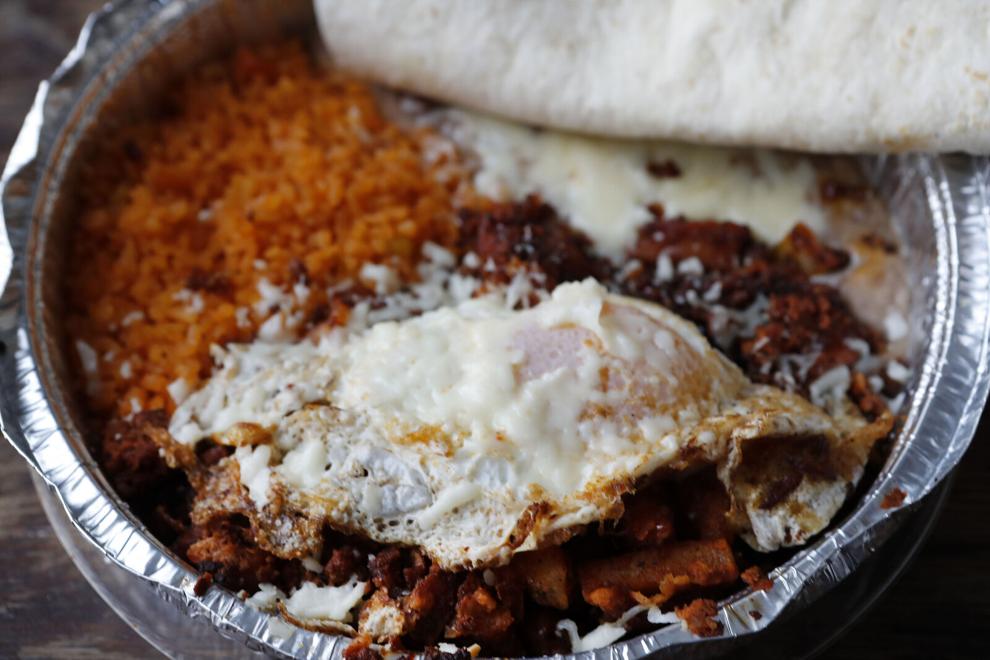 Jalapeno Toriadas