Main Street in Clarence has long been known for its concentration of antiques. For many years, its restaurant menus followed suit.
Down in the dip, the Clarence Deli made satisfying examples of the sandwiches you would expect until  2010, when its owner – Chinese immigrant and professional surveyor Simon Yu – opened Hollow Bistro next door with his daughter Katie.
Their rejuvenation of an historic building into a social center and eating emporium gave the well-traveled thoroughfare a new center of gravity. That's where the Clarence Hollow Association had a mural painted in 2012, illustrating the area's history.
In 2016, an expansion made getting a table more likely on busy nights. These days, with space a necessary ingredient to gracious dining, there's plenty of room to spread out in the old and new rooms alike. Flame flickers under ceramic logs in a fireplace in a space done up with bamboo, weathered wooden doors from China with ornate iron, and other Asian accents.
The cocktail list ($9.50) sports Asian flair, too. Lockhouse Sakura cherry blossom gin adds its aura to a dry martini ($9.50), and ginger liqueur spices cool cucumber vodka and fresh lime in a Canton Collins.
Potstickers ($11), thin-skinned pork-filled dumplings, crispy brown on the pan-facing side, open up the appetizer array with a tangy slaw of red cabbage, carrot and scallion. What a way to eat your vegetables.
Calamari ($14) had a Mediterranean bent, with Kalamata olives, tomatoes and Asiago cheese, with marinara for dipping. The squid's coating was thinner than tissue paper, though, still leaning Asianward in a quiet way.
The ahi tuna entree ($26) was a real looker, ruby slices of rare tuna rimmed with black and white sesame seeds. It rode on a bed of white rice and stir-fried vegetables like broccoli and summer squash, crowned with a topknot of airy rice noodles.
A salmon BLT wrap ($15) was a spiffy sandwich that ate like dinner, holding herb-grilled fish, lettuce, tomato and lashings of crispy bacon, pointed up with a sriracha chile mayonnaise.
If Asian-influenced cuisine leaves you cold, Hollow Bistro has plenty to warm you up. Tender beef, carrots and potatoes in lip-licking broth filled a bowl of vegetable filet soup ($5/$8).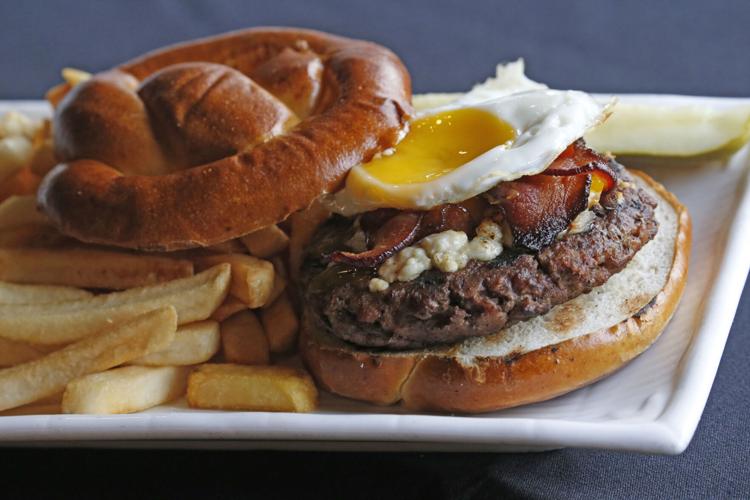 A Cobb salad ($16) brings crispy bacon, halved hard-boiled egg, and plentiful dabs of blue cheese over romaine, cucumber, sliced avocado, shredded carrot and tomato. Offered with Southwest Ranch dressing, the amiable servers will get you something else if you ask.
If beef is your craving, steak frites ($23) will get you there without breaking the bank. Flat iron steak, seared to medium rare as requested, arrived hidden in a haystack of crispy-as-heck shoestring french fries.
Garlicky greens, red onion jam and merlot demi-glace finish the picture. Next time I would ask the chef to hold the jam, which tipped it too sweet for me. It was satisfying otherwise, with enough of those addictive fries to mop the plate with them, instead of bread.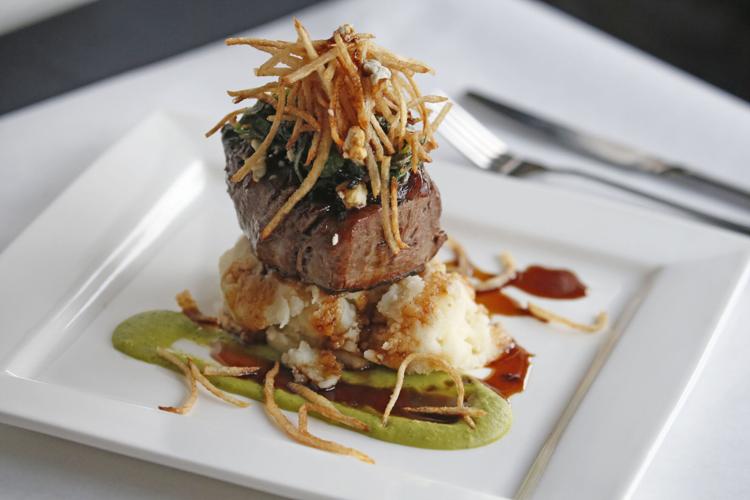 Pork tenderloin ($26) deserved praise, too. Seared to flavorfulness on its black pepper-freckled exterior, its rosy center delivered on promises of tenderness. Surrounding it was apple cranberry chutney, which combined with vanilla notes from the meat's marinade to make me wistful for Thanksgiving a month early.
More scratch restaurants are making overtures to vegans and vegetarians these days. Hollow Bistro offers a burger-ish patty of shredded beets and black beans that does not pretend to be made from cow. Its amiable earthiness, born of root vegetables and legume heartiness, is tasty on its own terms.
As an entrée, beet-and-bean "steak" ($18) gets a full posse of vegetable assistance, including fresh sliced avocado, grilled summer squash, garlic greens, shredded carrot, pickled red onions and a relish of cucumber and sweet roasted red peppers. Maple Dijon and balsamic dressings are offered to apply at will. That's how you make a vegan entrée that shows you want to attract people who don't dig on animals.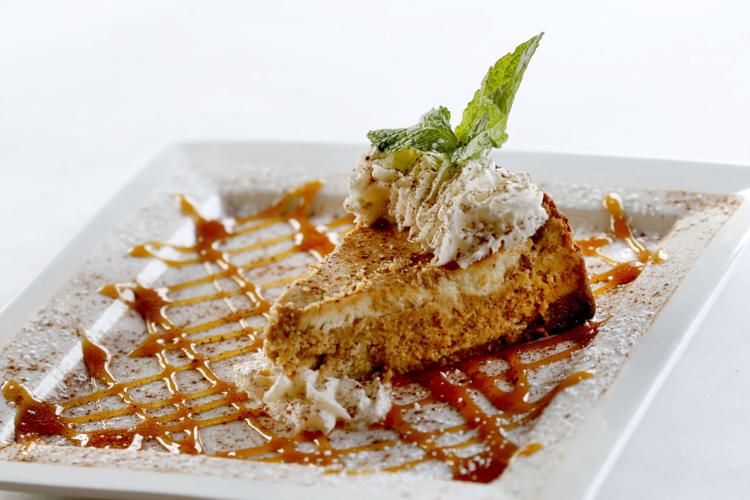 Desserts include pumpkin cheesecake ($7), the table favorite, carried on a tide of preseasonal sentiment. Chocolate decadence cake ($6.50) melted away, leaving me wishing for coffee, despite the hour. (Still have to get over my decaf blind spot.)
Despite being topped with ice cream and whipped cream, apple crisp ($7) was, for once, crisp. Its oat-and-nut topping had gotten enough time in the oven to save me from a perennial disappointment.
At the center of Clarence, you can find a restaurant that serves a melting pot of Asian and European influences that's as American as apple pie.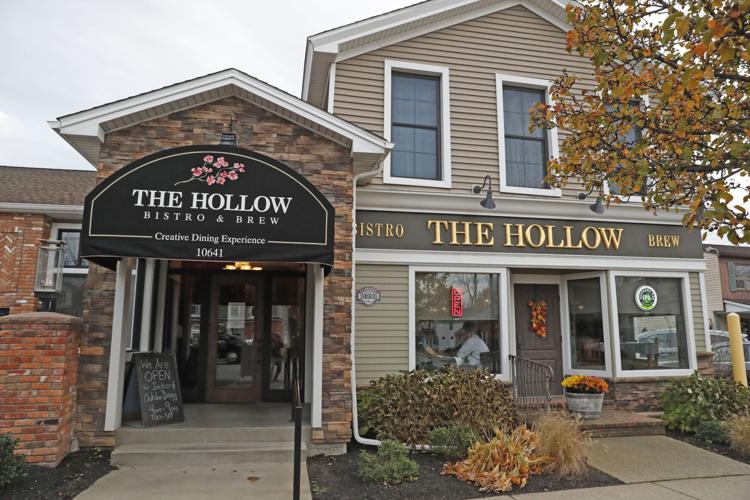 Hours: 4 p.m. to 9 p.m. Tuesday through Saturday. Closed Sunday, Monday.
Prices: appetizers, $5-$14; salads and sandwiches, $14-$16; entrees, $16-$41.
Atmosphere: communal buzz
Wheelchair accessible: yes
Gluten-free: many choices
Hollow Bistro in Clarence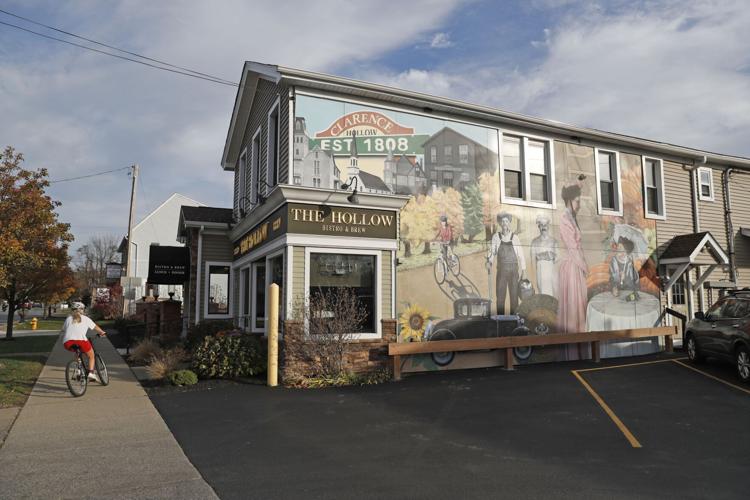 Hollow Bistro in Clarence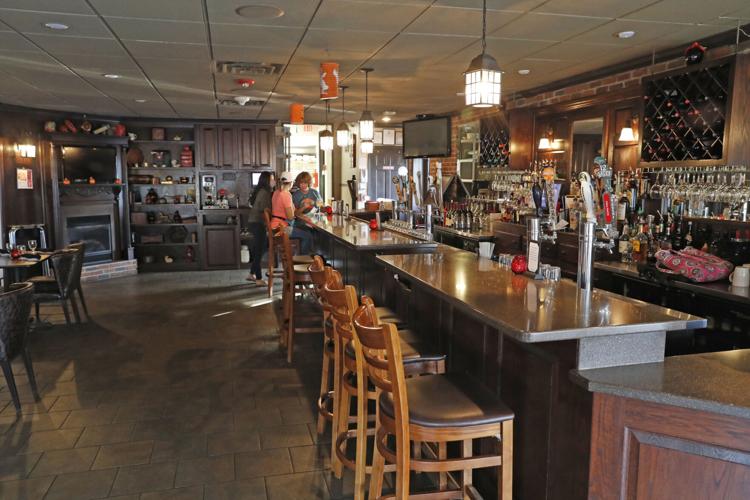 Hollow Bistro in Clarence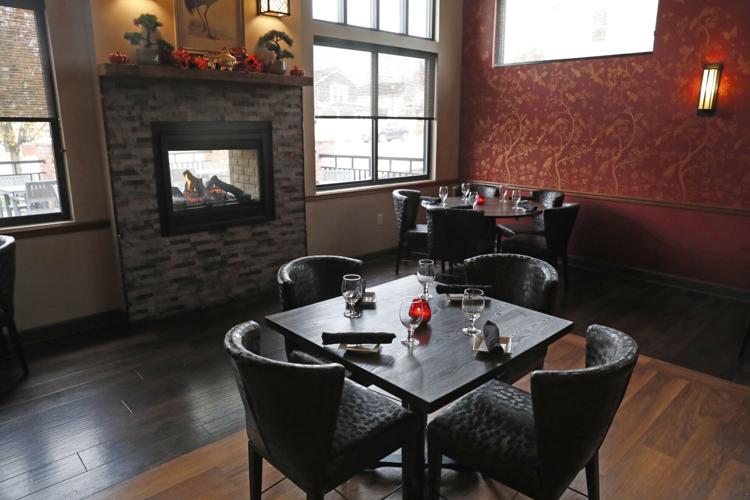 Hollow Bistro in Clarence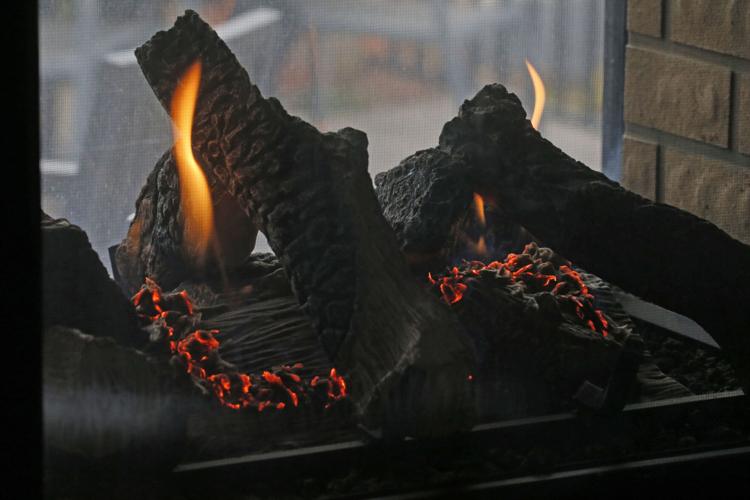 Hollow Bistro in Clarence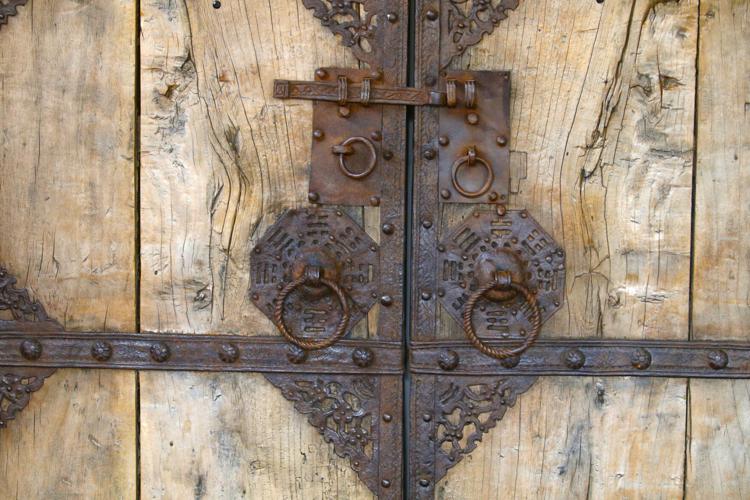 Hollow Bistro in Clarence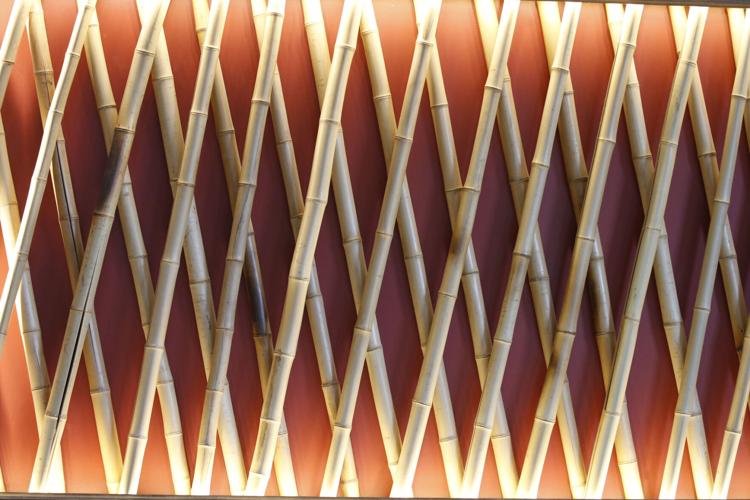 Hollow Bistro in Clarence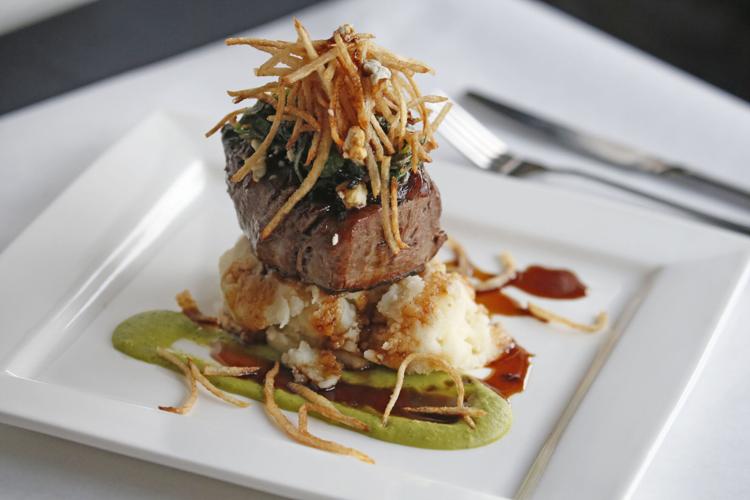 Hollow Bistro in Clarence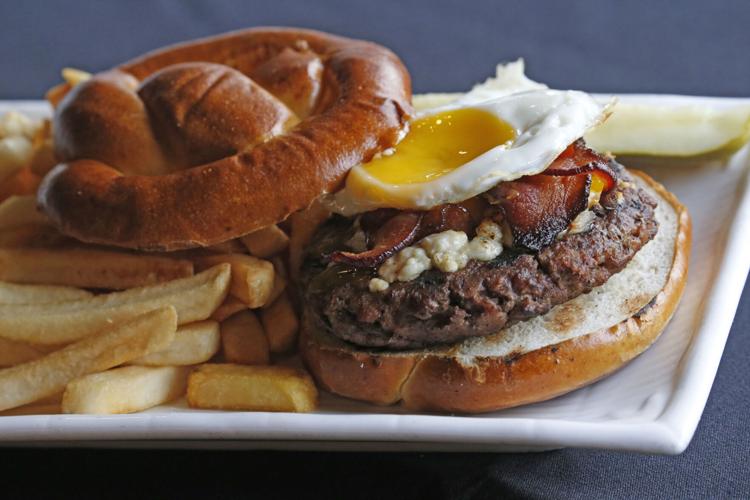 Hollow Bistro in Clarence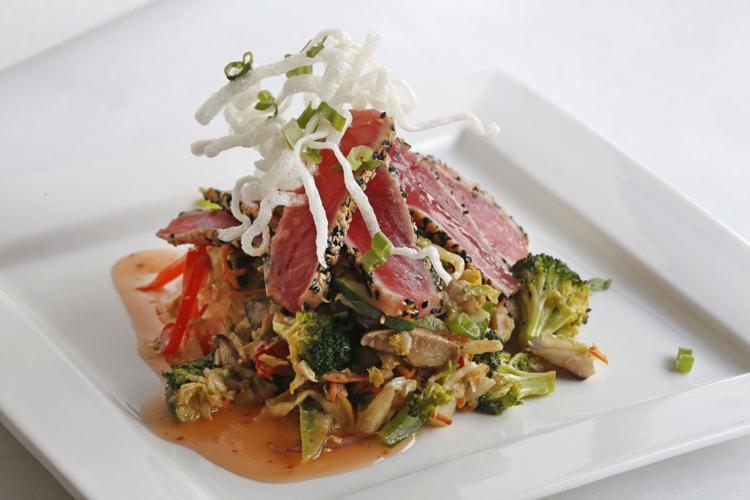 Hollow Bistro in Clarence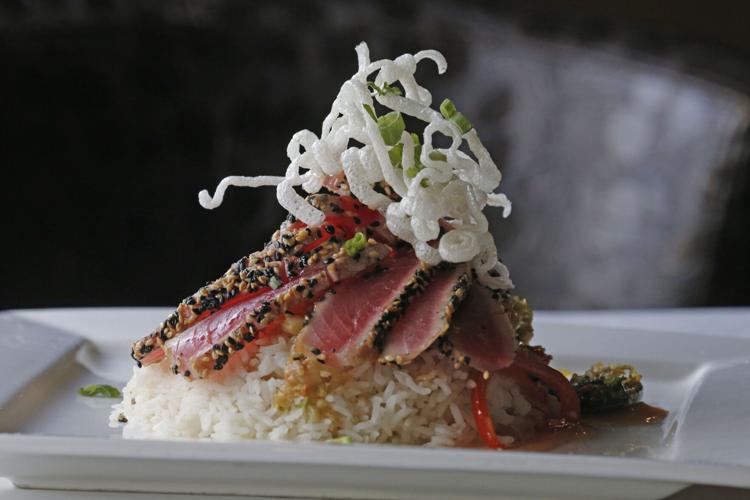 Hollow Bistro in Clarence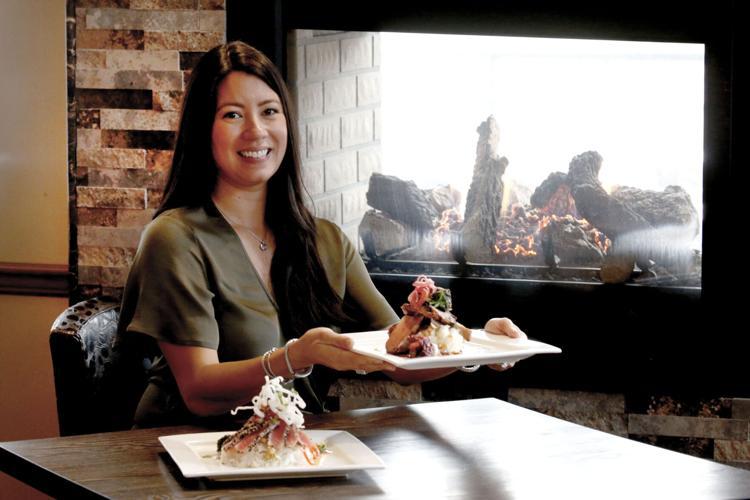 Hollow Bistro in Clarence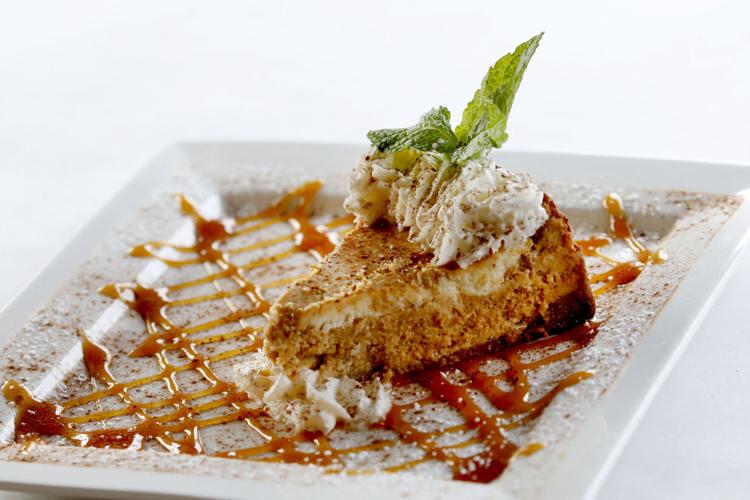 Hollow Bistro in Clarence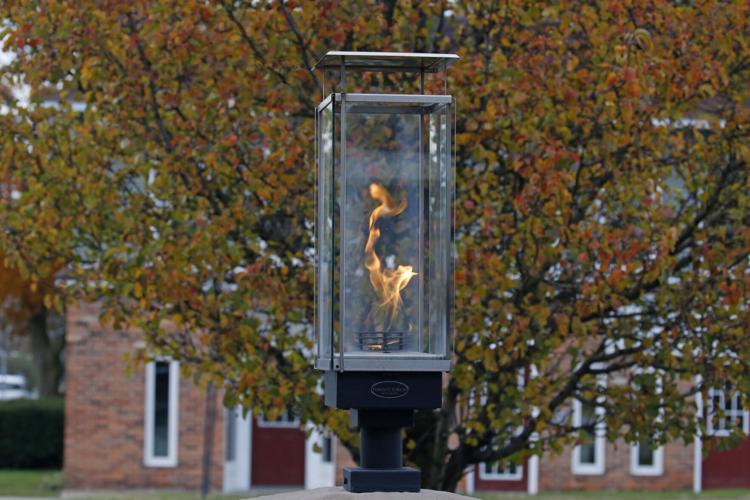 Hollow Bistro in Clarence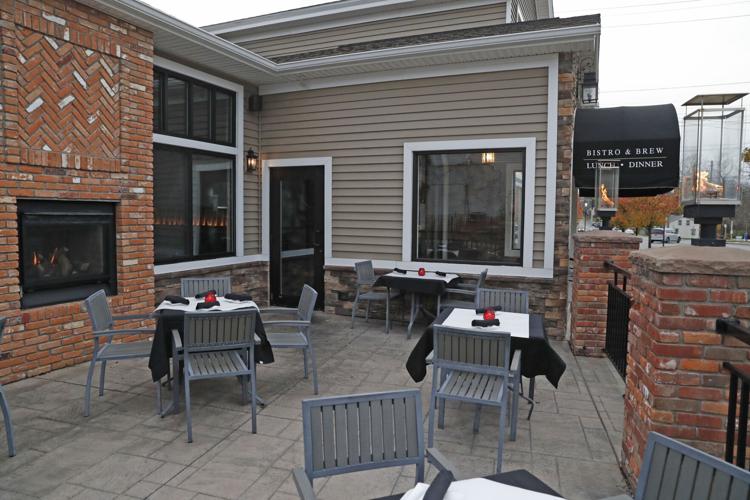 Hollow Bistro in Clarence