If you haven't been to Medina in a few years, you might be surprised what the little village of 5,800 has been up to lately.
People who grew up in Medina and went off to the world to seek their fortunes have returned and opened places that are changing what had been a garden-variety Erie Canal town. Now, one can slide into The Shirt Factory for negronis and bespoke cocktails.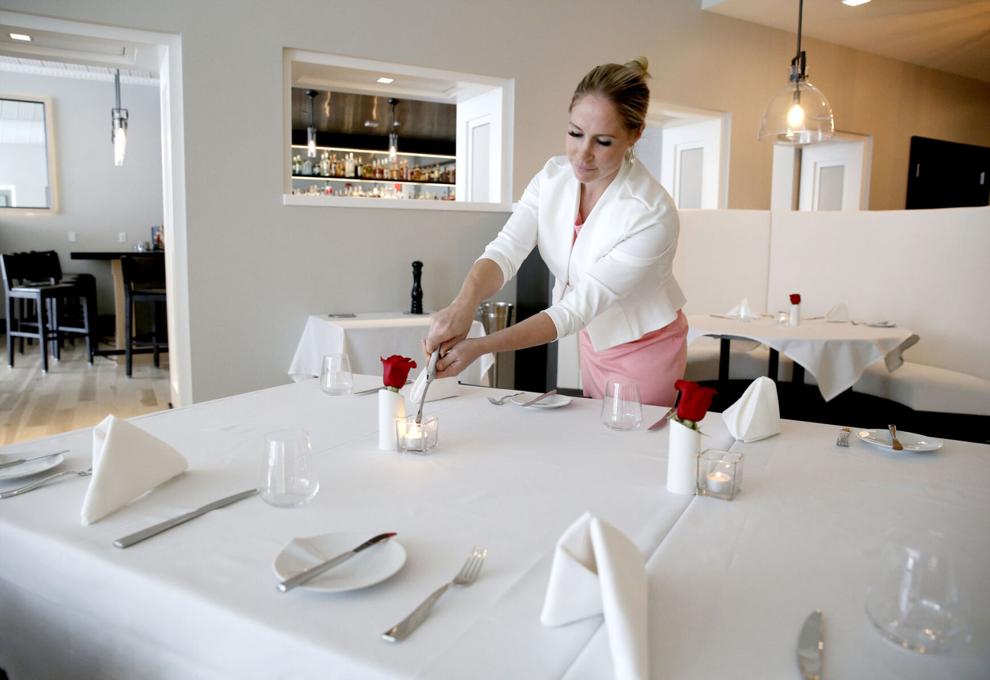 Then head across the street, where Roger Hungerford saved Bent Opera House. He poured millions into a wholesale reconstruction of the building, an 1865 landmark that's one of the oldest in the nation. P.T. Barnum and "Buffalo Bill" Cody once thrilled audiences there, in a space that also hosted theater, lectures, commencements and other civic events.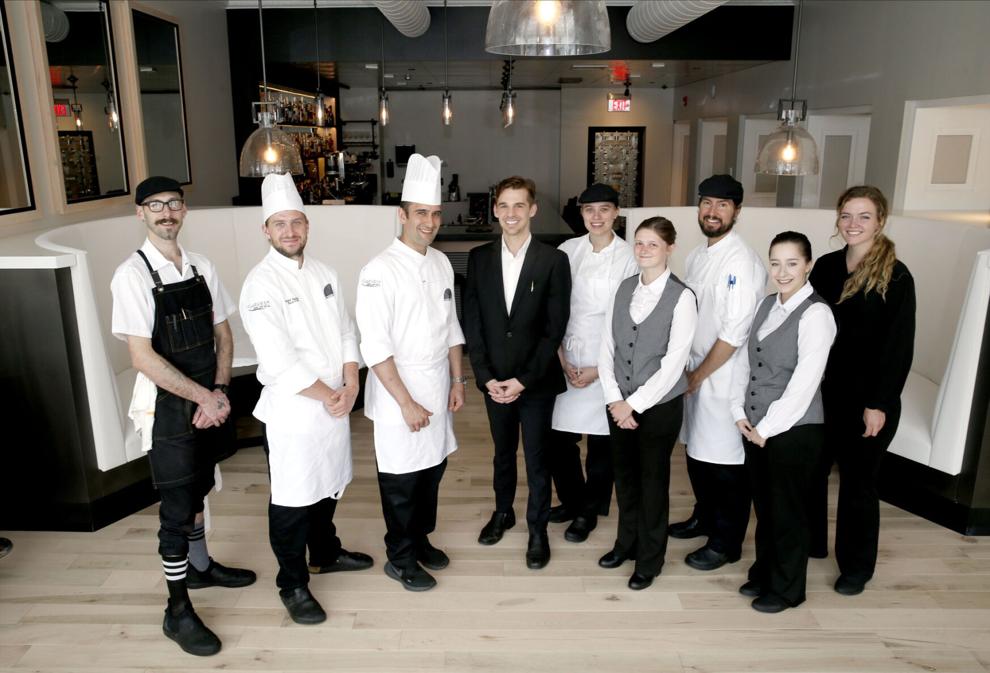 Now the first floor holds Harvest, a fine dining restaurant operated by Heather Hungerford, Roger's wife. Chef Lionel Heydel, a Frenchman who was teaching at Le Cordon Bleu in Orlando, Fla., before heading north to settle into the neighborhood, absorb its flavors, leads its restaurant team. In a desperate time for restaurateurs seeking skilled help, Heydel assembled an A-team of talent.
The result is the finest restaurant in Orleans County, an oasis of genteel luxury with a menu that reaches out to fields and orchards for inspiration.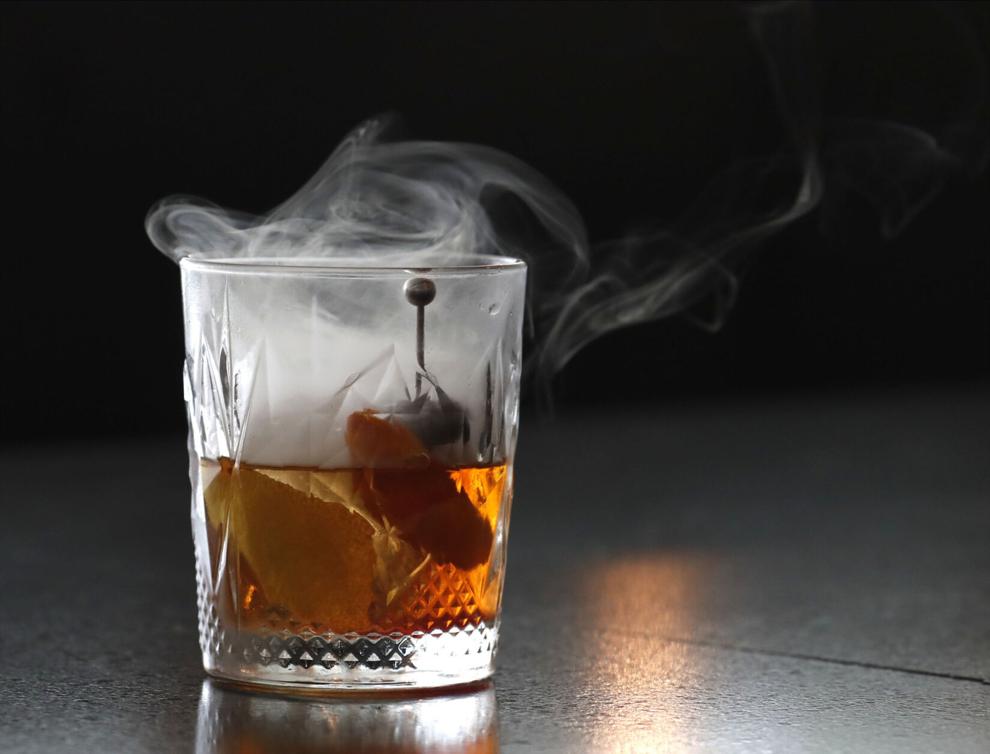 Dining spaces are in white linen and blond wood, with a fresh red rose on each table. Our table, flooded with light from ceiling-high windows, also had a view of the kitchen through windows on the other side.
The dish lineup is brief, but memorable, listing five local producers who contributed to our meal. Harvest's crab cakes ($18) are cylinders of jumbo lump blue crab, grape-sized morsels of crab barely clinging to each other inside a bronze sear. Alongside was an apple salad providing juicy crunch and a frisson of acid, with richness and optional smoky heat from chipotle aioli.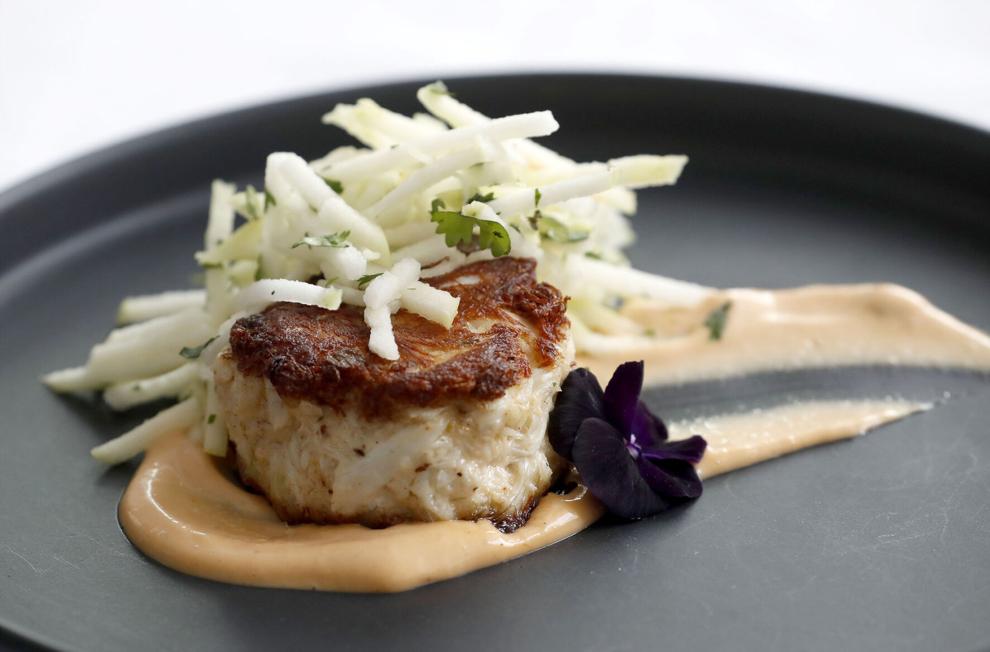 Watermelon makes it onto the table in discs lightly marinated and arrayed across from perfectly ripe tomatoes. Placed between is an arugula salad dressed in tarragon buttermilk. A Caprese ($12) interspersed more tomatoes with slices of milky mozzarella, basil chiffonade and slices of prosciutto.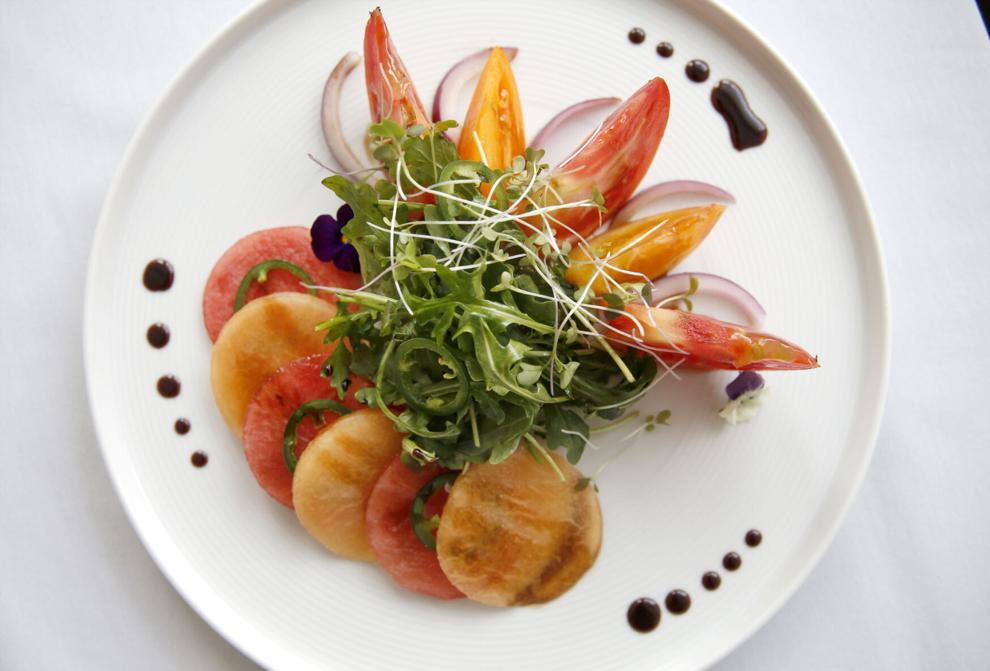 A Beef Wellington appetizer special ($12) brought two puck-sized pastries, beef tenderloin and mushroom duxelles tucked into flaky golden jackets and plated over a glossy bordelaise-like sauce, of beef and red wine.
Among entrees, Chicken Medina ($28) struck me as an excellent example of Heydel's efforts to turn up neighborhood flavor. A chicken breast, from a roast bird with lovely herb-flecked skin, was still juicy when it was sliced and fanned out over a fruit pico de gallo, featuring peaches from LynOaken Farms. Sweet corn and leafy greens were underneath, along with a foundation of farro, its earthy chew grounding the plate. A tarragon vinaigrette contributed harmonies without shouting over everyone else.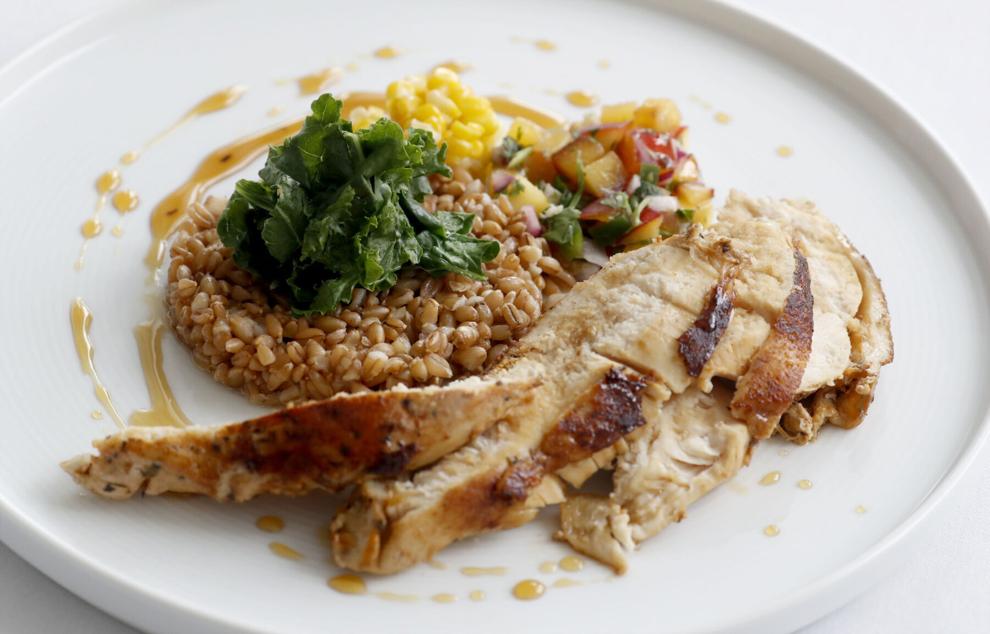 If you can't get that precise dish when you arrive at Harvest, take it as a sign that the place is doing what it promised, and following the seasons. As what's best changes from week to week, the dishes should, too.
A hunk of seabass ($44) was expertly framed with fresh corn relish, maque choux, lemon-caper brown butter and spinach.
Surf and turf ($44) posited beef filet, three thumb-sized Gulf shrimp, roasted potatoes and wax beans. Pretty much your standard getup, until you got to the cherry gorgonzola compound butter, a solid dose of funk multiplied by fruit that I intend to steal for my next dinner party. That was a detour worth making.
Wagyu ribeye ($52), the most expensive dish on the menu, was worth the splurge. Extra-lush beef, properly cooked, was joined by wax beans, roasted fingerling potatoes and a caramelized onion compound butter that did an excellent job of gilding the lily.
When seared scallops ($36) arrived, it was time for a few international flavors to sneak in. Gently curried carrots and sweet potatoes, roasted chickpeas and greens, was a stage for three fat, seared scallops with dabs of coconut emulsion that one could get involved if one so chose.
At Harvest, dessert ($9) is worth holding out for, with a textbook crème brulee for openers. Clafoutis, an eggy baked pancake that's richer than a Dutch baby, sported local peaches and ice cream at our visit.
Consider also the pistachio cream puffs, served with cherries and caramel, and a sort of tiramisu analog made with pavlovas, the sweet baked meringue puffs. Its art deco spaceship look is almost too adorable to attack, but you'll be glad you did.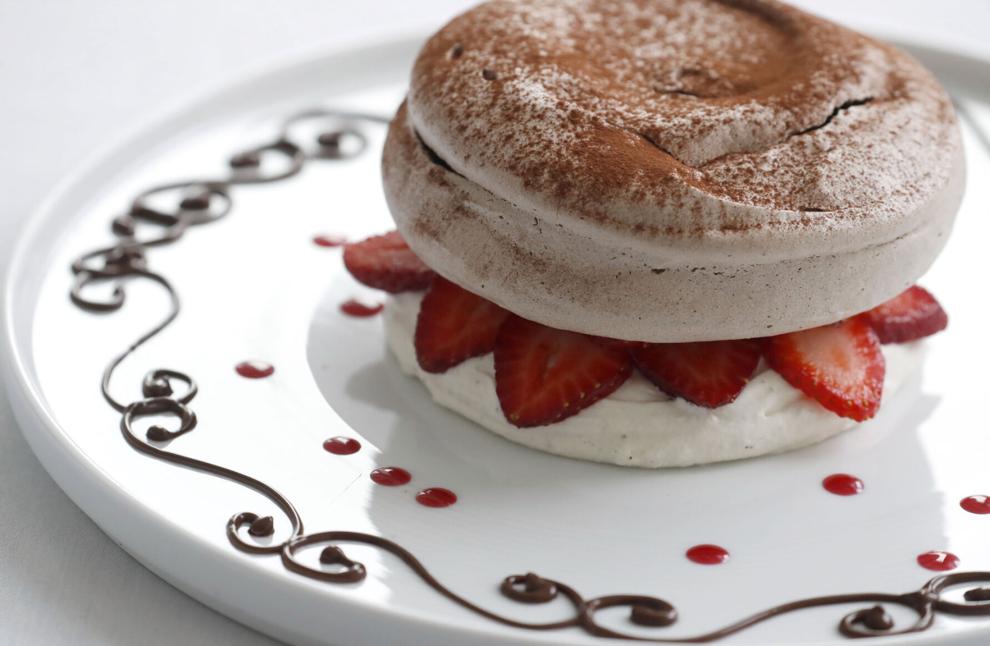 Service standards aren't super-luxe French Laundry style – don't expect synchronized delivery of dishes and cloche-lifting – but it's quite suitable to the surroundings and the room, and our servers were properly attentive.
If you're looking to celebrate good news, by which I mean what's good and new, point your GPS at Medina. They've already done the hard work. All you need to do is reap the harvest.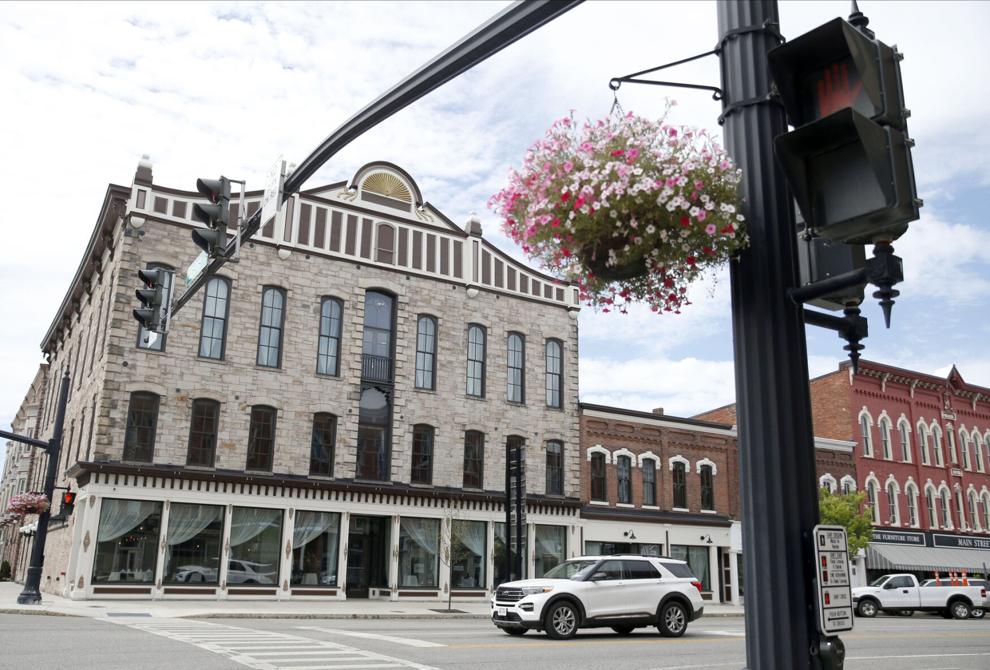 Hours: 5 to 9 p.m. Monday through Saturday. Closed Sunday.
Prices: appetizers, $10-$26; entrees, $24-$52
Atmosphere: oasis of genteel luxury
Wheelchair accessible: yes
Gluten-free options: numerous choices