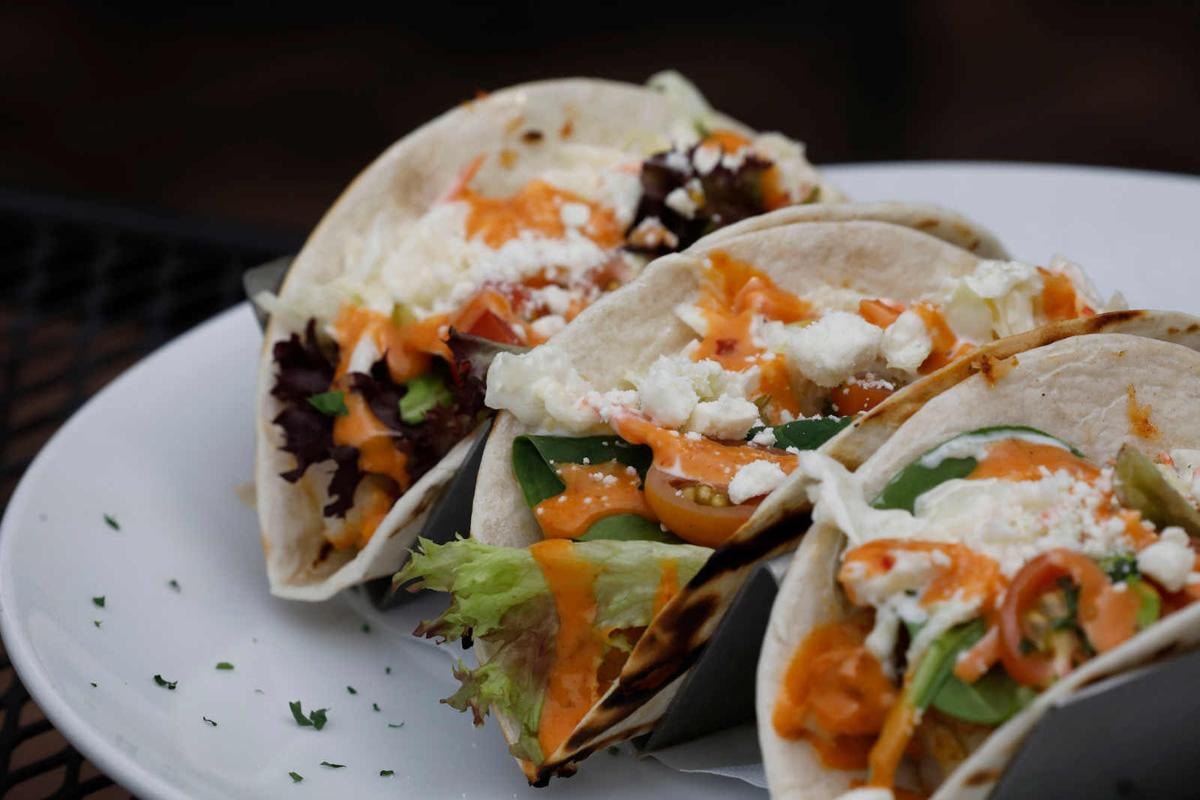 Ryan Fannin was a server at Fishtales Hideaway in Batavia when I met him, cheerily hustling platters of oysters and crab legs to waiting diners in the cozy wood-paneled dining room.
The second time he served us was much like the first: well-appointed plates of seafood presented with casual aplomb. There was no sign that in the intervening months, he had become the owner, taking over from his father, who retired after a cancer diagnosis.
This is not a plea for sympathy, only a statement of fact: I couldn't tell. After being thrown into the role, Fannin and his crew are offering an outpost of civilized seafood, against all odds, at the heart of landlocked Genesee County.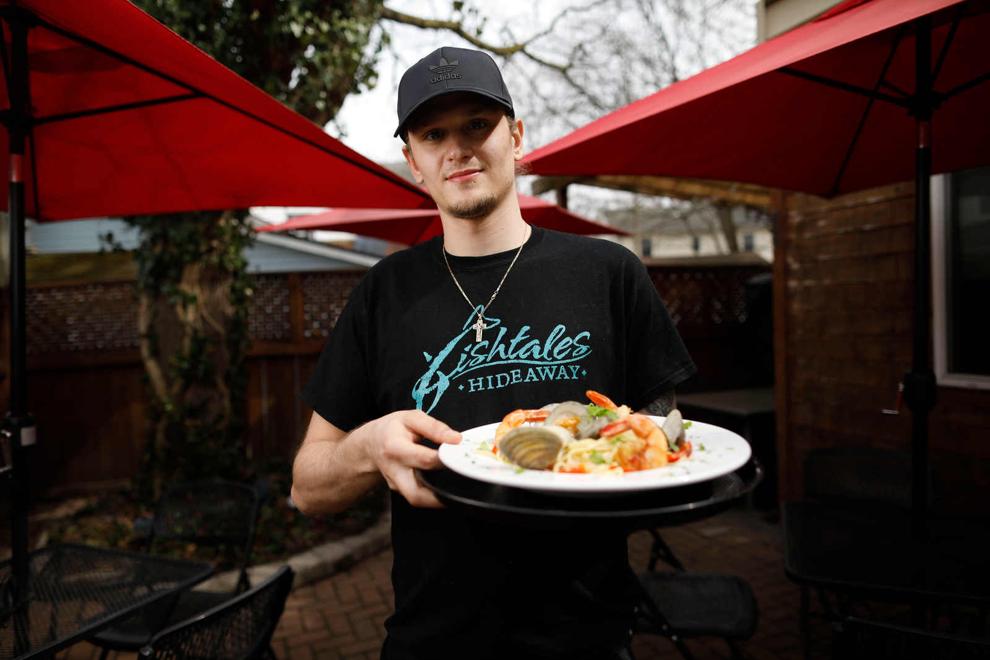 On a corner in a residential neighborhood, the restaurant's rooms are stately. A brick-paved patio offers alfresco dining in clement weather.
Fish fries aren't rare in the 585, but if you want a more steady supply than Fridays, Lent, or "until we run out," put Fishtales on your list. Its version ($13) is available daily. So while it might lack suspense, it's got all the fish you need, a plate-spanning slab of cod in a puffy-crisp beer batter jacket.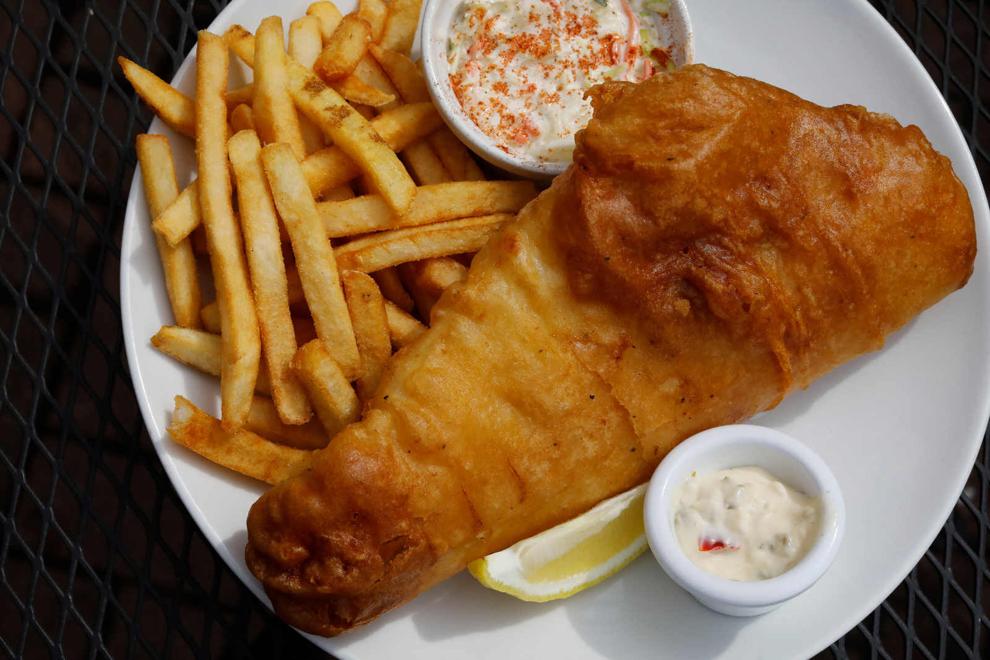 Here you pick your sides, so instead of just fries, there's sweet potato fries, Cajun fries, baked potato and mashed to consider, and that's just the spuds. Herbed rice, seasonal vegetable (grilled zucchini and summer squash), coleslaw, side salad and applesauce are the other choices.
Or get that cod broiled ($13), in garlic butter, Parmesan-crusted, Cajun, or pay another $1 for a creamy spinach Florentine topcoat.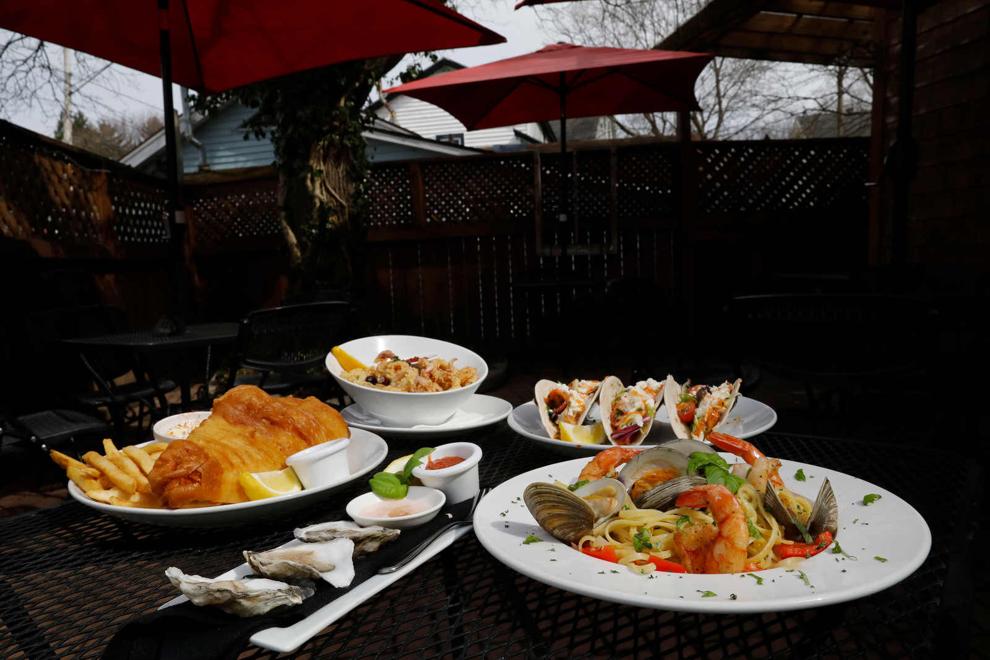 There's plenty more fish in this particular sea, including fresh oysters ($2.50 each) from Duxbury Bay, Mass., on this particular evening. Shucked to order, they're served on ice with mignonette, cocktail sauce and lemon wedges. Ask when you sit down, because Fannin does have customers wipe out his oyster supply, so you're better safe than sorry.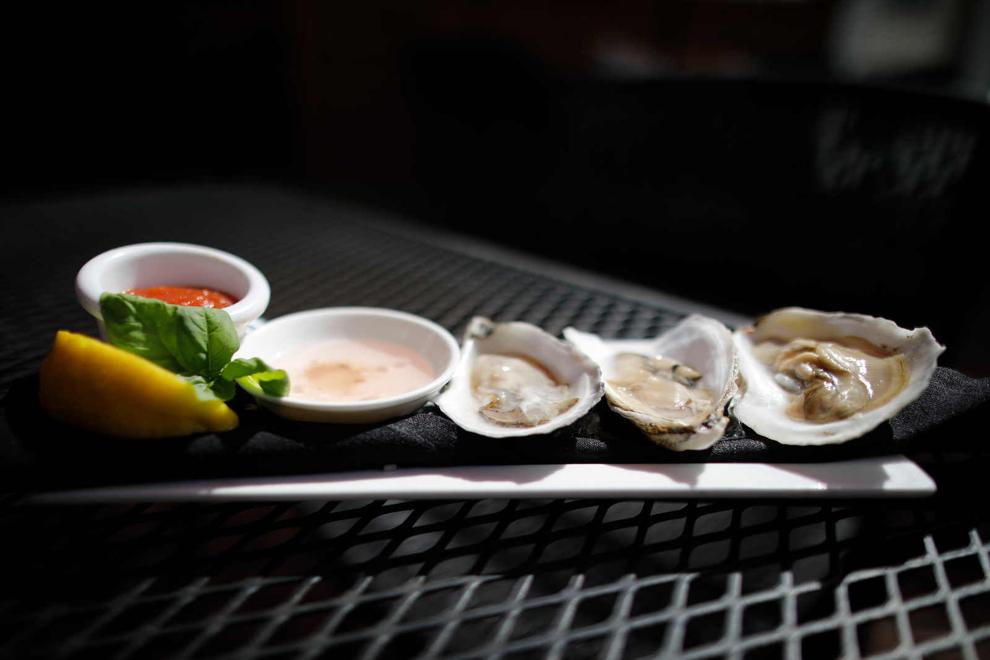 Every meal includes dishes that are worthy of being in a review. That came early this night, with the arrival of the fried calamari.
Regular readers know fried calamari has got its tentacles into me, for sure. Still, the Fishtales version was a dandy, rings and plenty of my favorite squid arms turned out in an adorably crinkled golden-brown jacket, light, not greasy. Kalamata olives and yellow pickled pepper rings were floured and fried along with the seafood, precipitating a game of nugget roulette atop lettuce and shaved radish.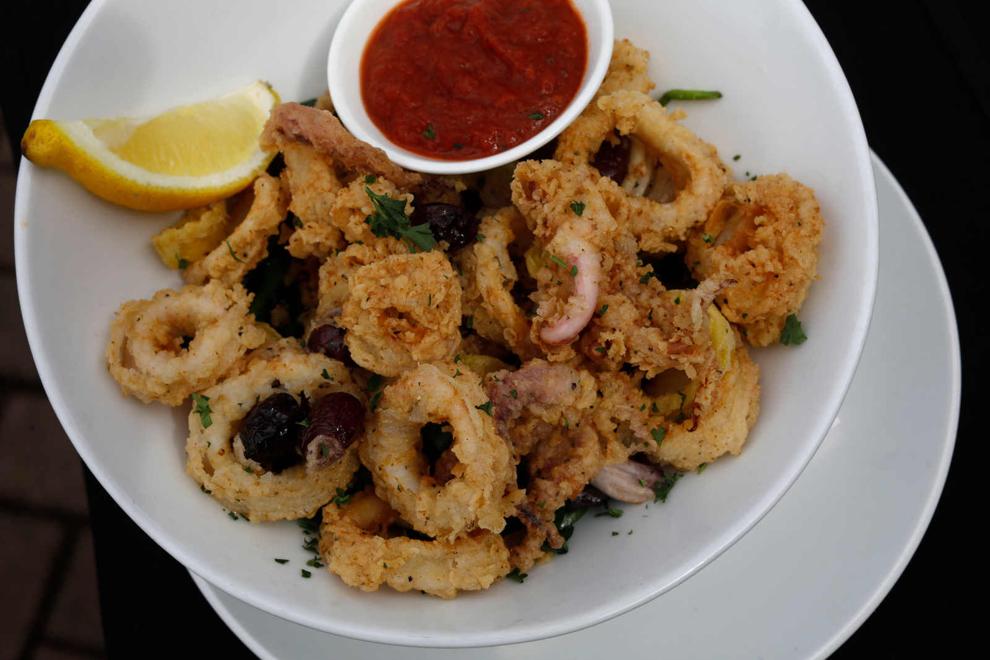 Sesame yellowfin tuna salad ($15) would get my nod for a calorie-conscious meal, starring a straightforward seared tuna steak, crusted on the grill, but rare at heart. Bedecked in a salty-sweet glaze and sesame seeds, sliced over a salad foundation of lettuce, cabbage and cucumber.
Po'boy sandwiches ($12) offer your fish fried or blackened, moderately aglow from a coat of pepper-forward spices seared into its surface. Served on a griddled bun with American cheese, romaine lettuce and boom-boom sauce, which is much like sriracha mayonnaise, it was a fine handful of fish.
Fish tacos ($13) were another minor-key hit. Three lettuce-lined grilled flour tortillas arrived bearing wedges of fried fish topped with coleslaw, squiggles of that boom-boom sauce and feta nuggets, with sliced radishes and lemon wedges. I would have stopped there, happy, as a civilian eater, but duty called.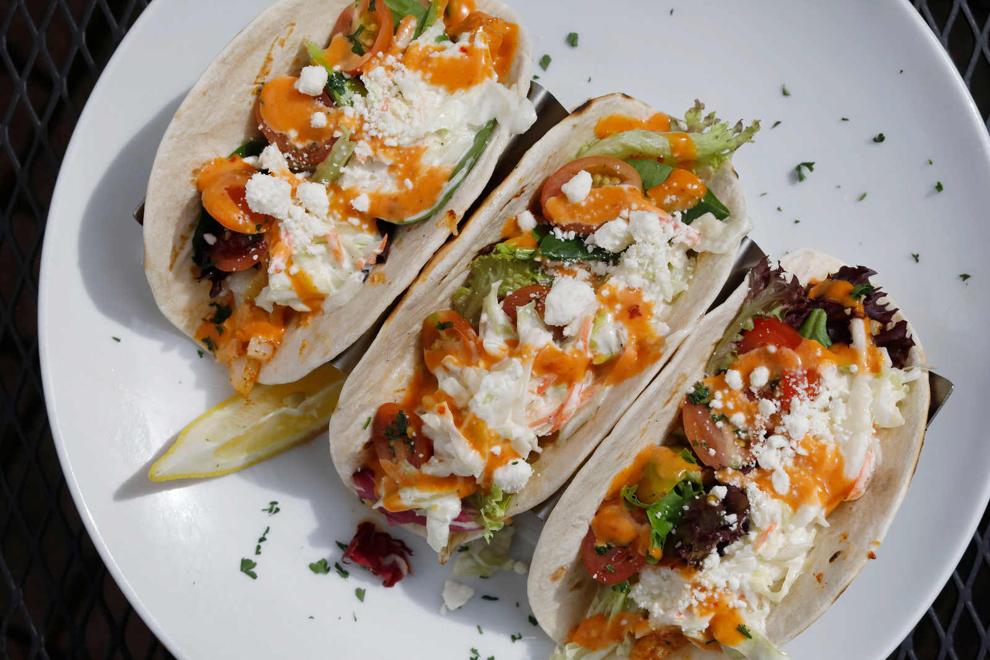 The grilled salmon with raspberry chipotle glaze ($18), with grilled squash, was excellent. Both the fish and the veg are often overcooked to unpleasantness, but not this time.
I did have some quibbles with the Steak Oscar ($29). Not a beef, per se, as the grilled ribeye was well seasoned and cooked properly. The promised lump crab showed up in strings, some overcooked to a golden brown. 
My order was surf (king crab leg) and turf (ribeye), which I have never ordered in a restaurant, mostly because "turf" always reminds me of the Rodney Dangerfield line about looking for the marks the jockey left.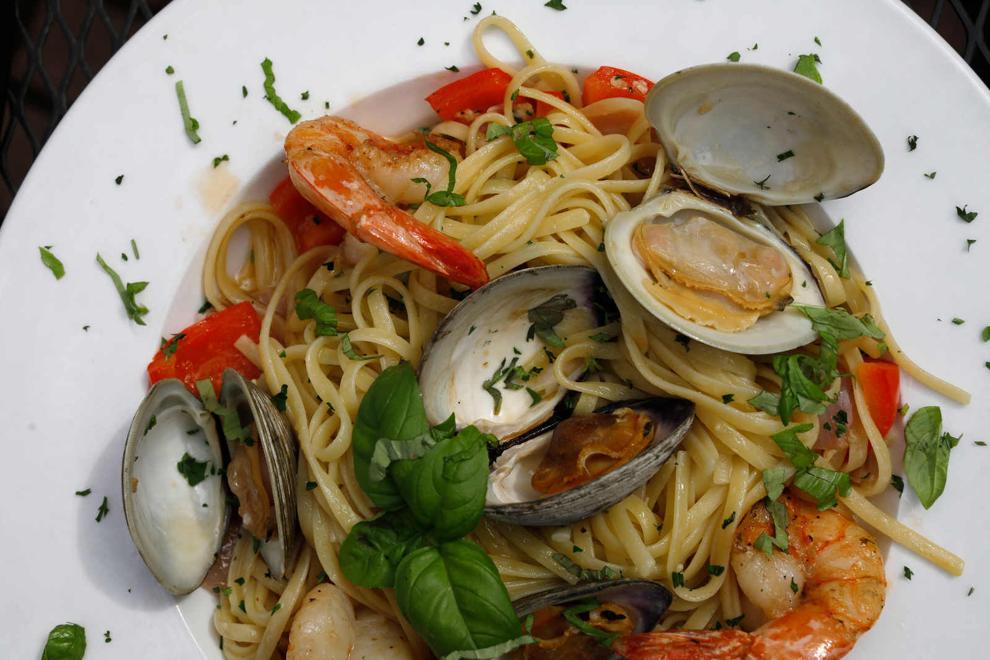 At Fishtales, surf and turf ($38) finally made sense, since slices of medium-rare ribeye, as well as lozenges of crab, have this in common: they're best bathed in melted butter.
If you're feeling bibulous, Fishtales has a full bar, outfitted in old-school wood, like so much else in the place.
Fish fries are all well and good, but raw oysters and such dainties are harder to come by this far from saltwater. Round these parts, I'd head to Fishtales Hideaway if I was feeling shellfish.
Hours: 1 to 8 p.m. Tuesday through Thursday; 1 to 9 p.m. Friday; 3 to 9 p.m. Saturday. Closed Sunday and Monday.
Prices: starters, $7-$13. Salads, $4-$15. Entrees, $13-$39.
Gluten-free: many choices
Photos: Explore bounty of the sea at Fishtales Hideaway in Batavia
Seafood on the patio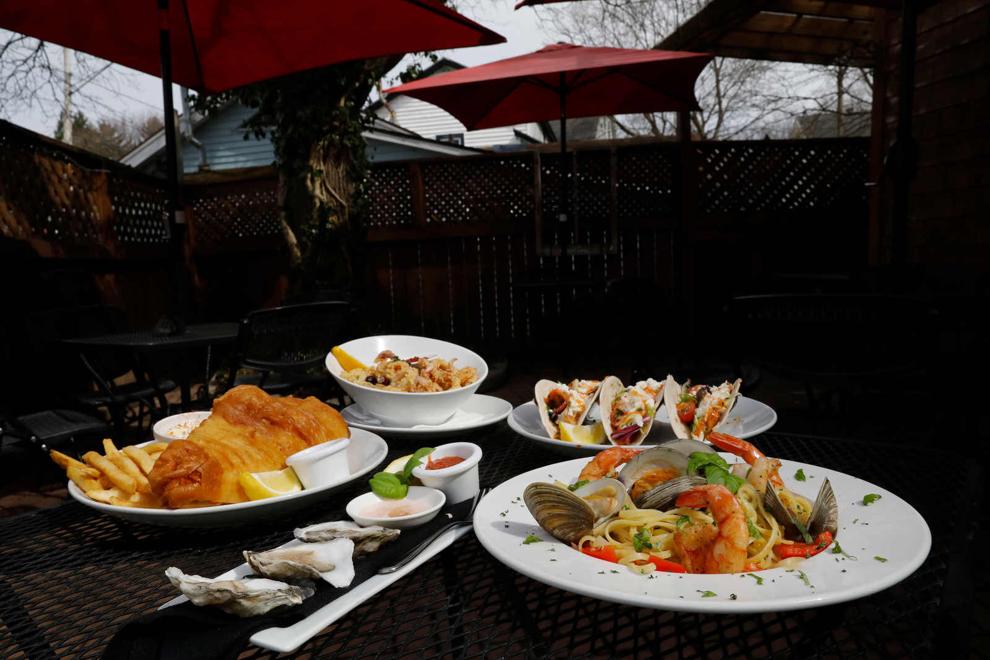 Oysters
On ice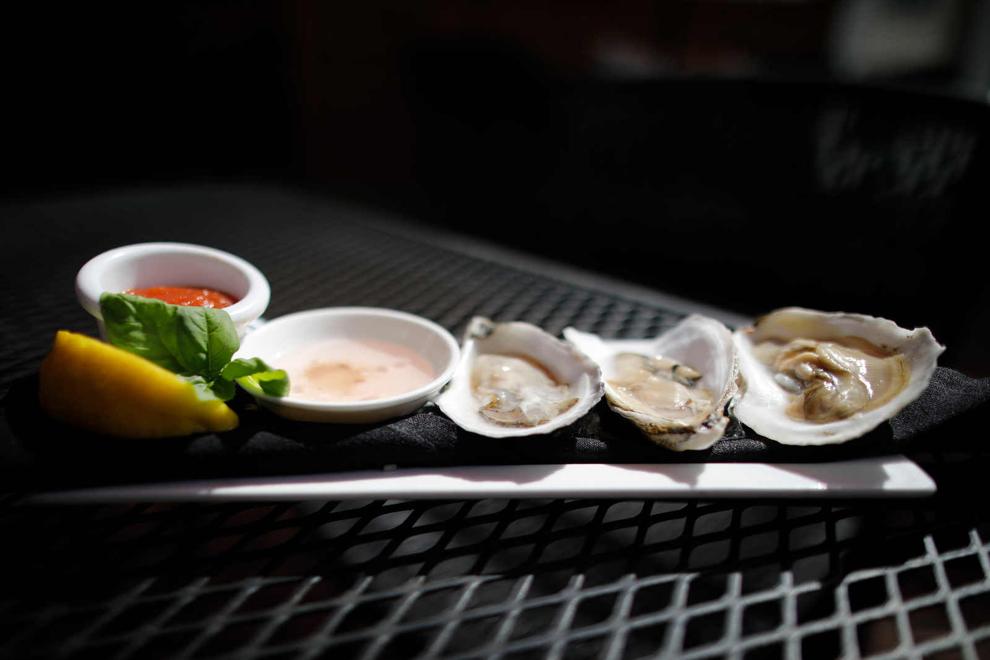 Calamari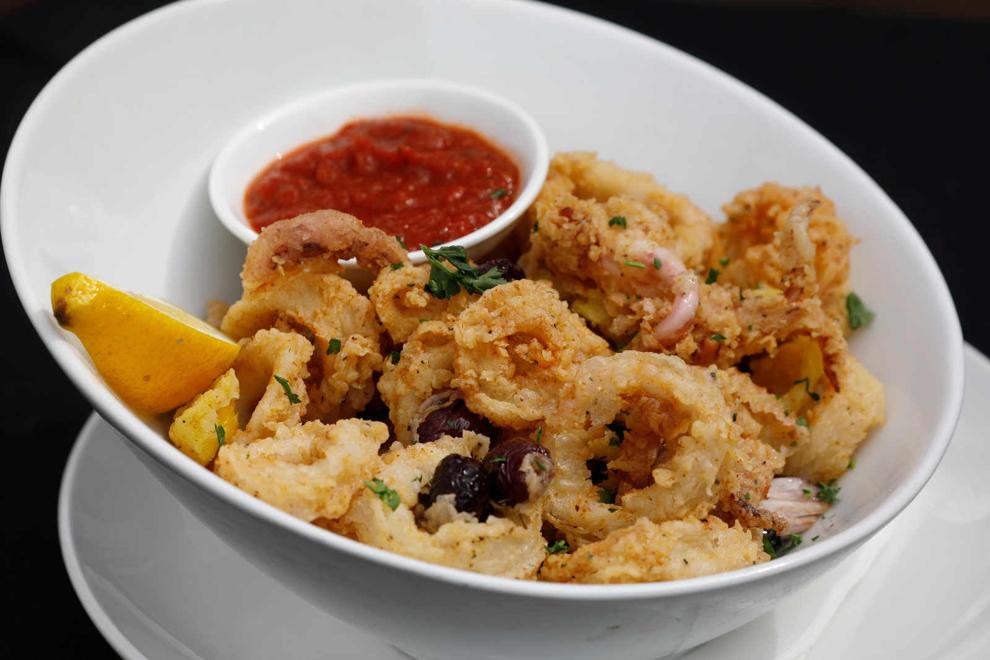 Linguini in clam sauce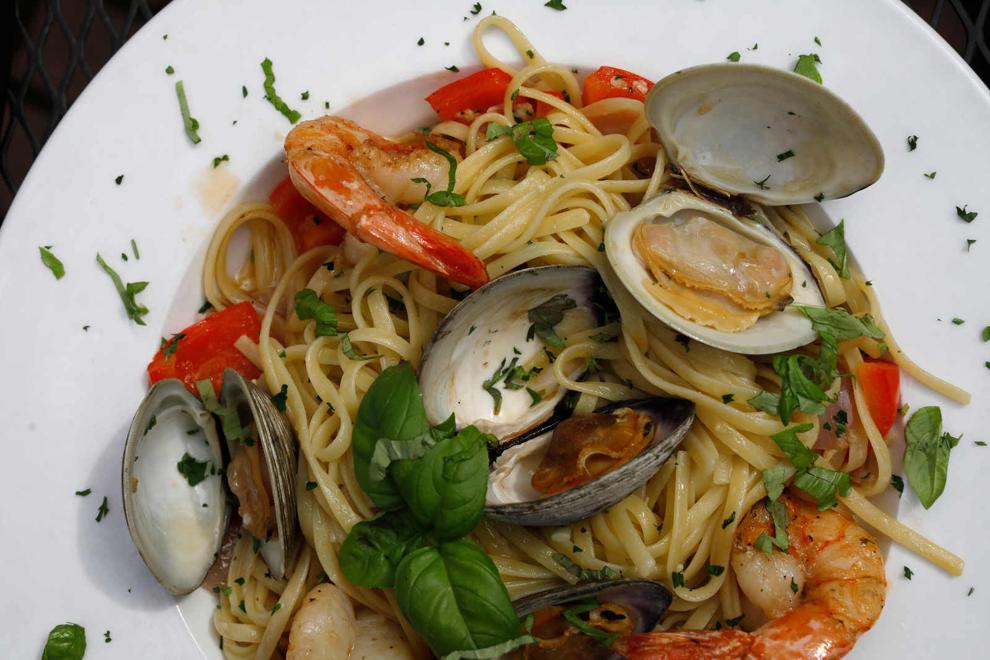 Fish tacos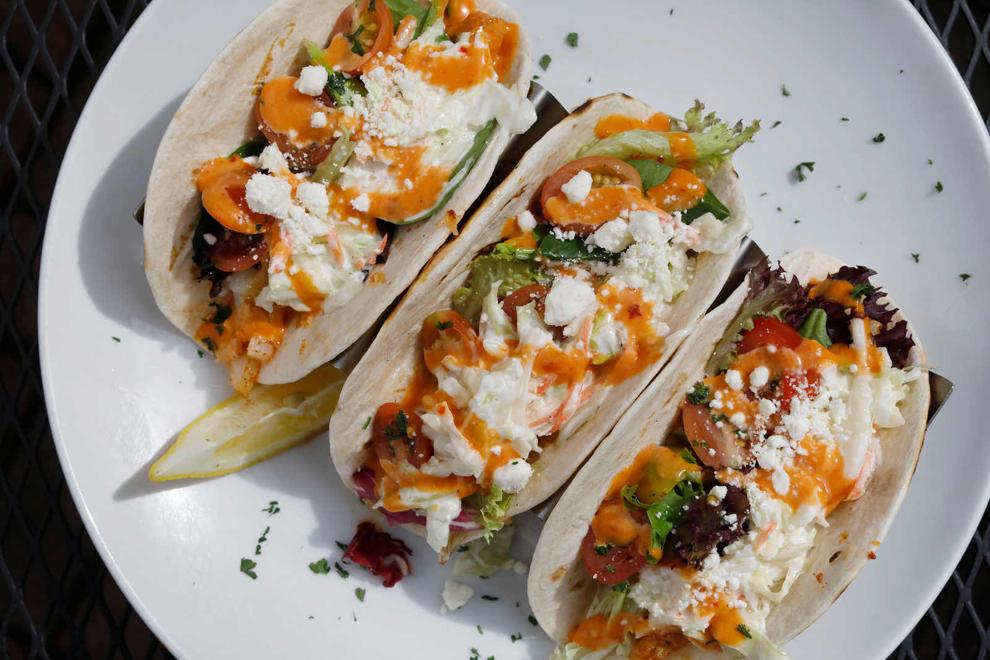 Cod fish fry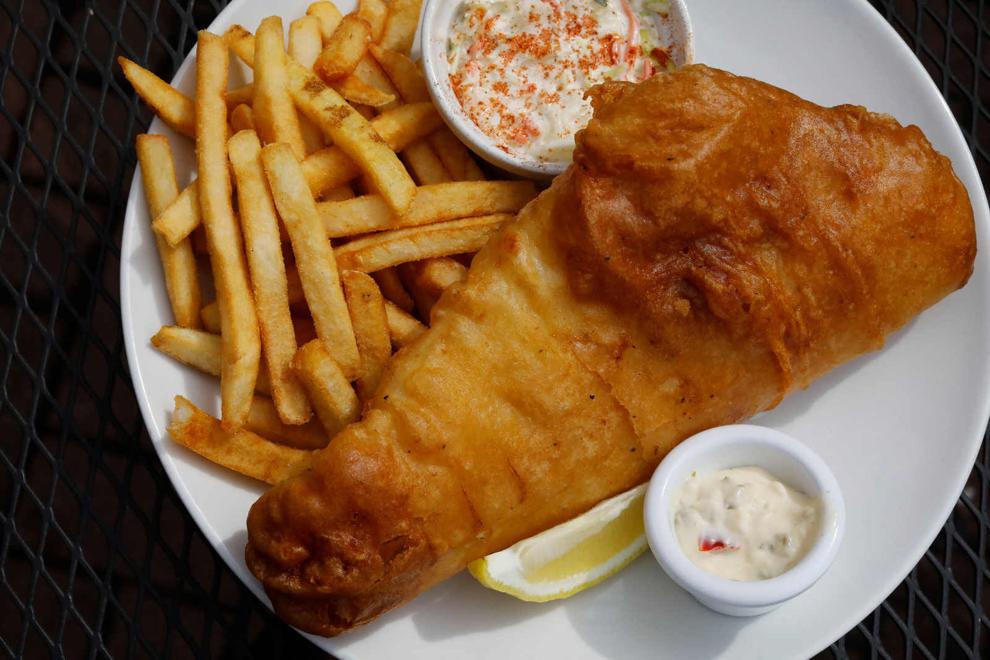 Next generation owner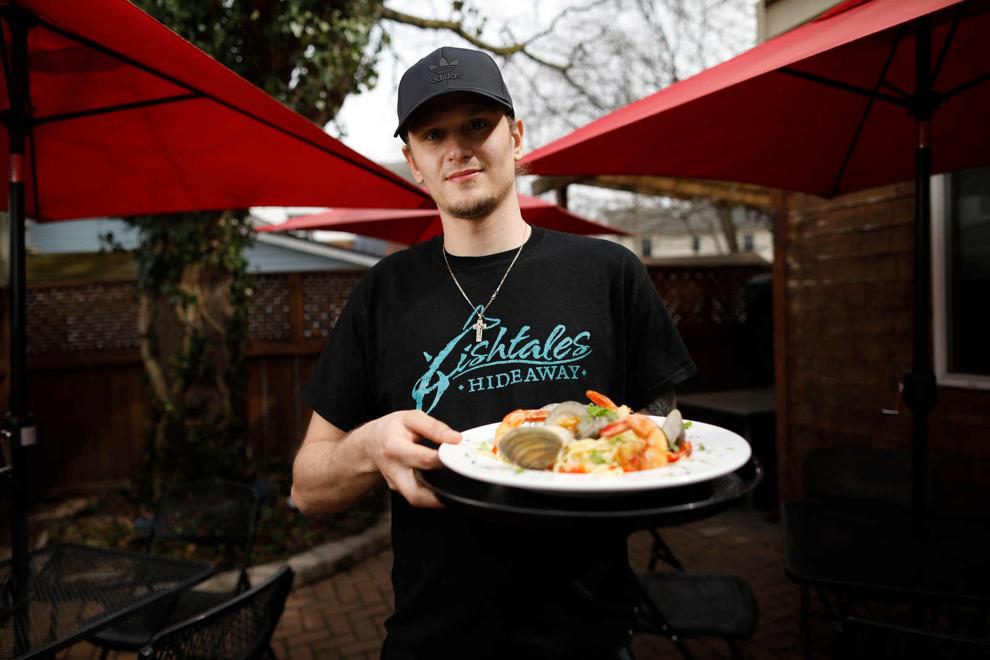 Seafood in the sun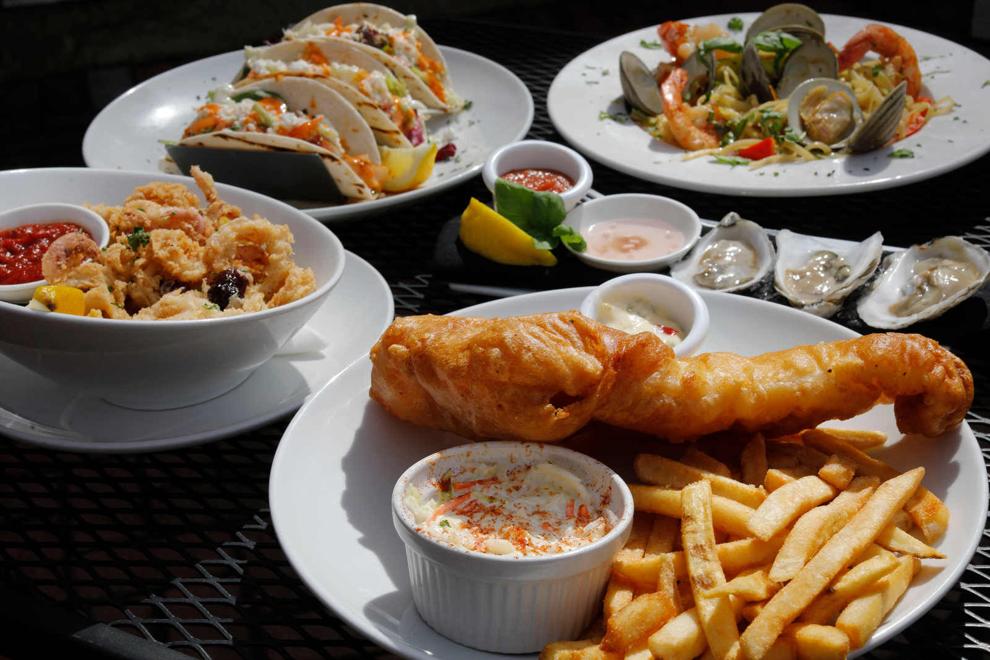 Trio of tacos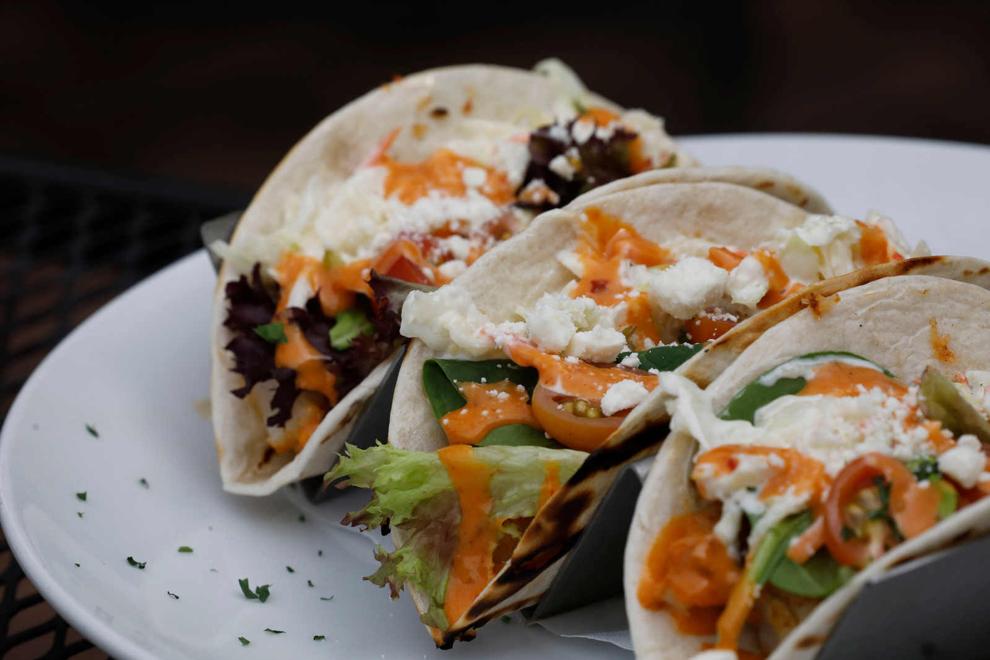 Classic done right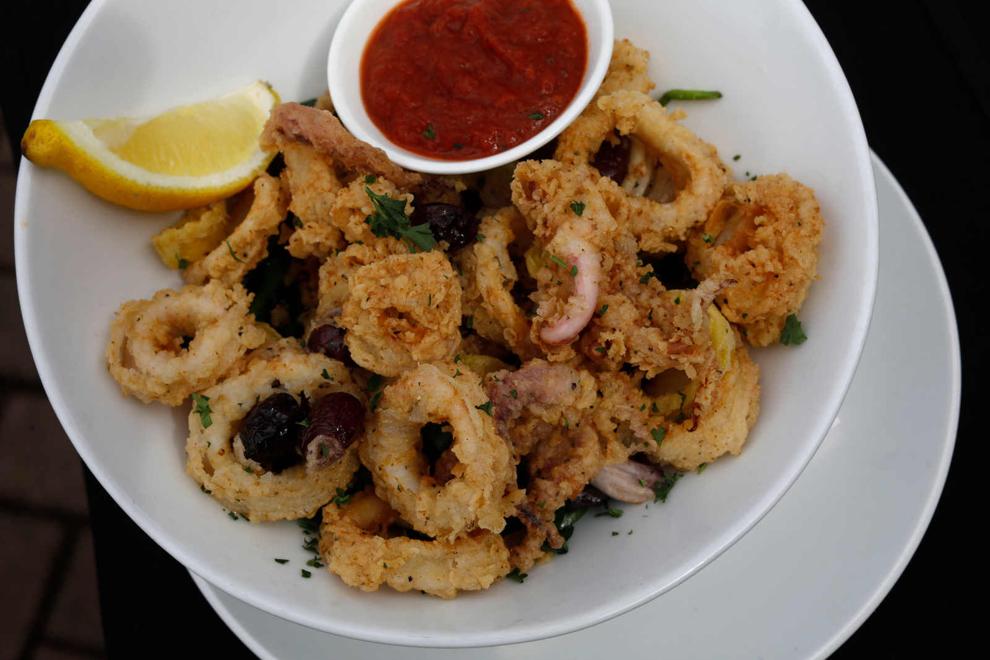 On the half shell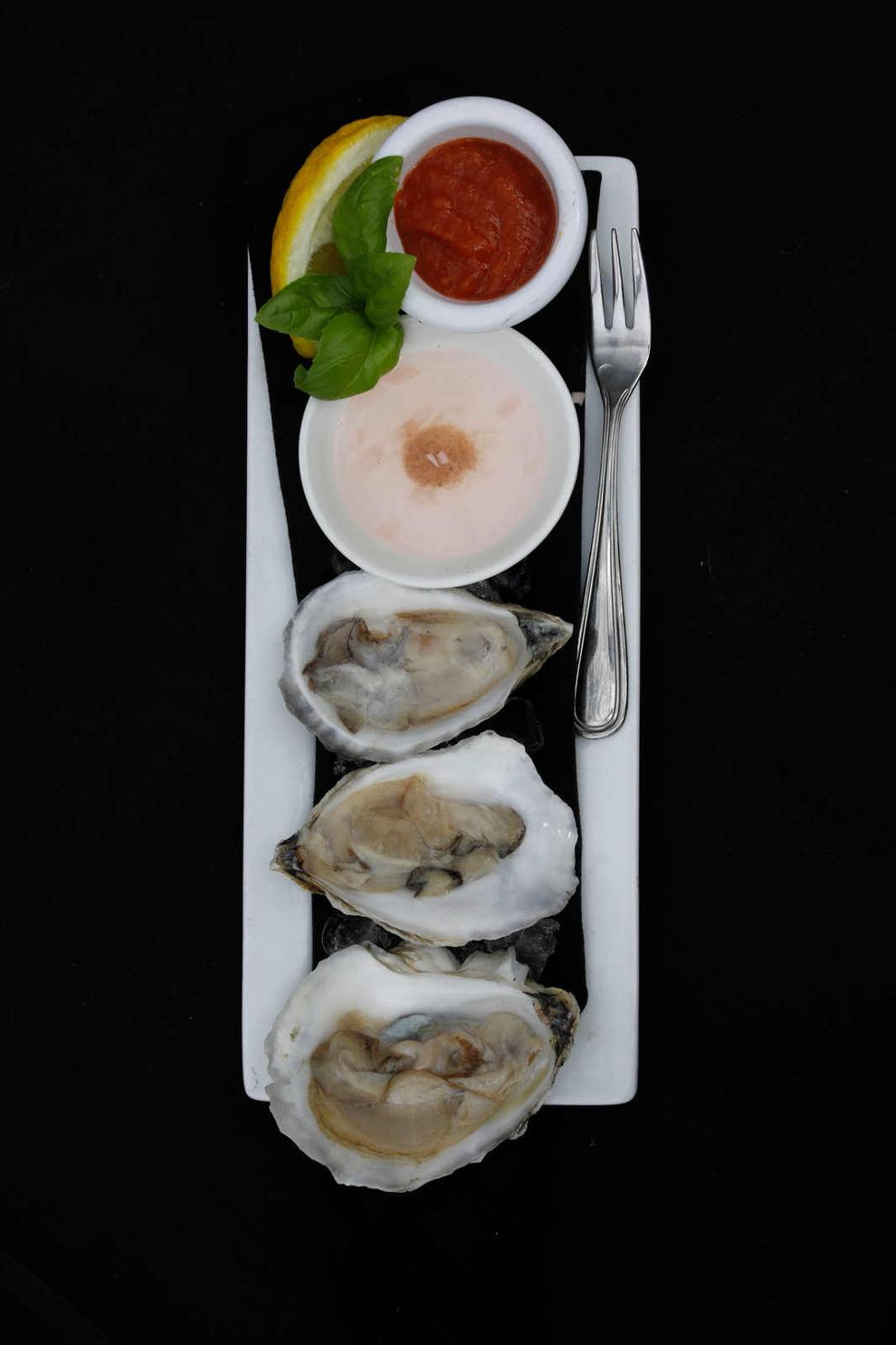 Bounty of the sea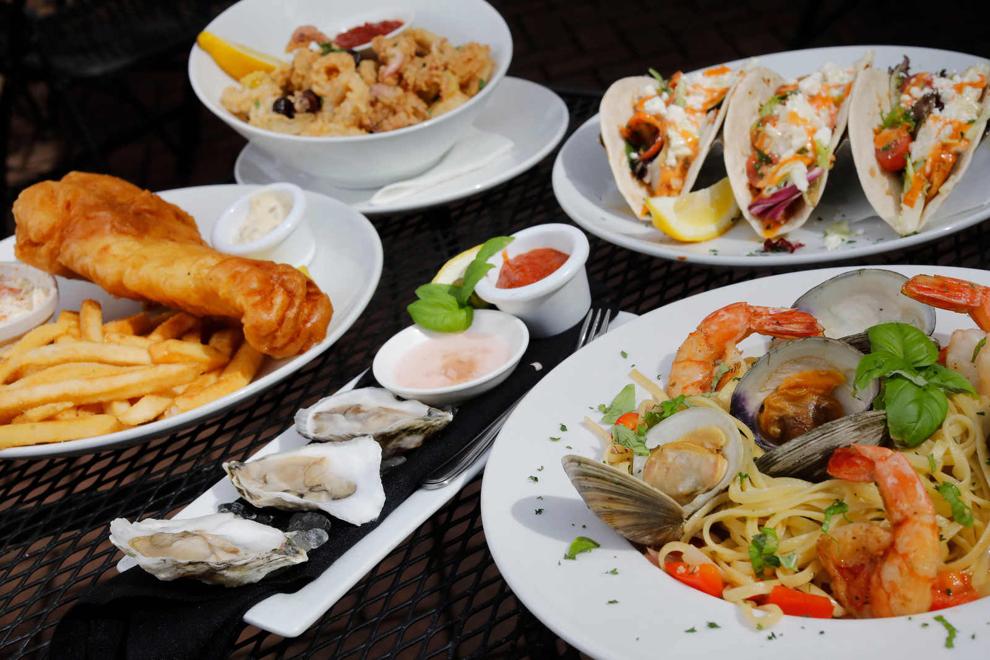 Cozy bar
Unassuming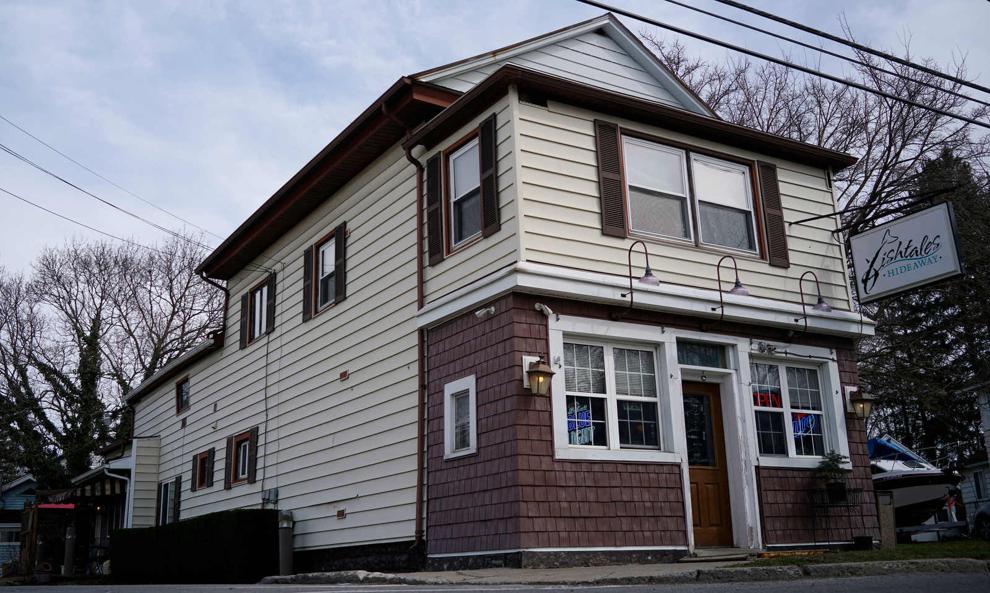 Nestled in the shade