Connor's Restaurant is the sort of family place that has been there so long it blends in with the landscape. I've driven by for years without making my first visit. When I did recently, following a reader tip, my party included one guest who had grown up in West Seneca. She was making her inaugural visit, too, she confessed.
The place by Cazenovia Creek has been a source of food, drink and other refreshments since the 1890s. Robert and Dorothy Connor took it over 60 years ago, hence its name, which remained when another Robert, surnamed Schmitt, took over with his wife, Christine.
My feet registered floors slumped with age but the furniture was sturdy and accommodating, the tables paper-topped, walls of cream and dark wood. Out back is a covered patio. The result is a restaurant as instantly familiar as your comfy slippers.
You already know 90% of the menu, sight unseen. Appetizers like crab cakes, Buffalo wing dip, steamed clams, pierogi and potato skins in original (bacon, sour cream, cheddar) and Irish (corned beef, sauerkraut, Swiss) are all yours for $9.99. After 7 p.m. Monday through Thursday, it's budget-friendly bites time with 2-for-1 appetizers and 50-cent chicken wings.
There's a rack of domestic taps, and Stella Artois, in addition to a full bar.
The beef on weck ($12.99) is cut in the kitchen now, instead of behind the bar, its historic perch. But there's no denying the satisfaction of freshly cut beef on proper kummelweck with loads of horseradish instead of places that let their cow slices poach into drab grayness. If beef's not your thing, consider the egg salad sandwich ($7.49) or an albacore tuna melt ($10.99), with a pickle and chips.
For a taste of something not-so-traditional, Connor's offers Detroit-style pizzas after 4 p.m., making it one of a handful of local places to find these rectangular pies. Baked in a pan rimmed with extra cheese, giving every bite of crust a frico crunch, these four-slice wonders can feed two, with a salad, or one dedicated eater.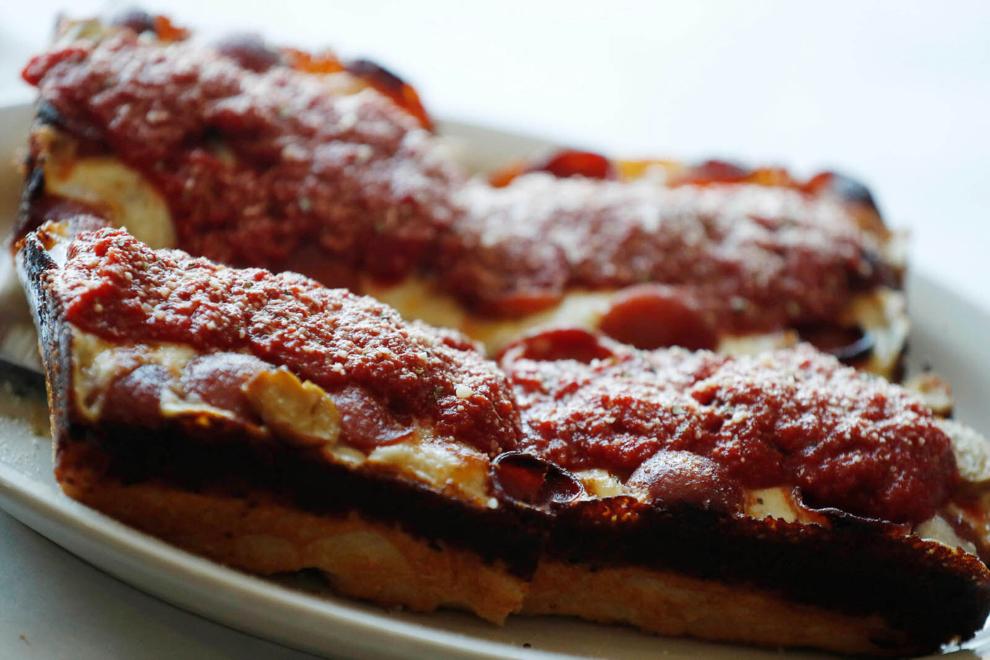 My choice was dueling pepperoni ($13.50), featuring both cup-and-char and its broader, thinner cousin, with a blend of cheese all the way to the edge, a dusting of oregano, and more sauce and pecorino over the top. Mitch Schmitt, the owners' son, apprenticed with Jay's Artisan Pizza in Kenmore, whose Detroit-style pie is my lifetime favorite. Turns out Mitch learned what he needed to know: the proof's in the pizza.
Do you love French onion soup truly, madly, beyond all reason? Then consider Connor's French Onion Chicken ($20.99), two boneless chicken breasts sauteed in French onion broth and nestled into angel hair pasta. A thick quilt of Swiss, mozzarella and provolone covers the proceedings, fired under the broiler to a bubbly brown exclamation point.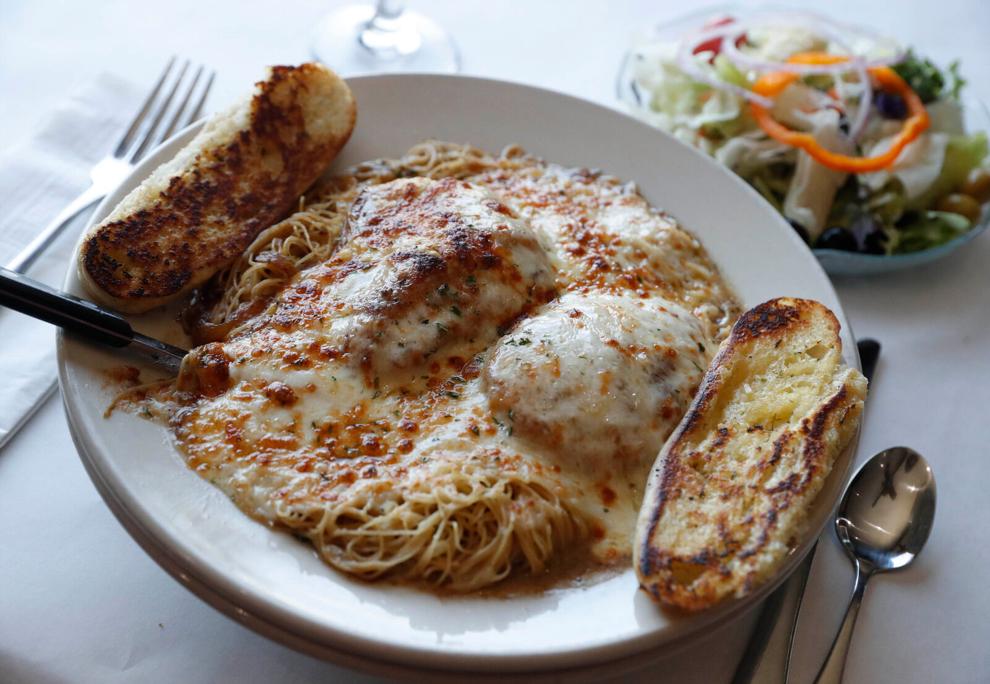 Have you ever gotten to the bottom of your French onion crock, then finished painstakingly chipping cheese off the outside like tomb raiders prizing emeralds off an idol, yet still felt your French onion journey was incomplete? Connor's has the answer.
It comes with well-griddled garlic bread, and salad or soup. Having come this far on my carb journey, I went for the creamy potato soup. It was simplicity itself, potato, onion, velvety broth, asking only for a shake of black pepper.
There are more colorful spots on the menu, like seafood tropical salad ($13.49), sporting house-breaded coconut shrimp and scallops, on greens with mandarin oranges, pineapple, dried cranberries and red onion, with strawberry poppyseed or another dressing.
In the well-appointed seafood section (fish fry, $14.25; cedar plank salmon, $20.99; pan-fried tilapia, $15.99; crab-stuffed shrimp, $20.99), a guest spotted Lake Erie perch as an option for the fish fry ($17.99).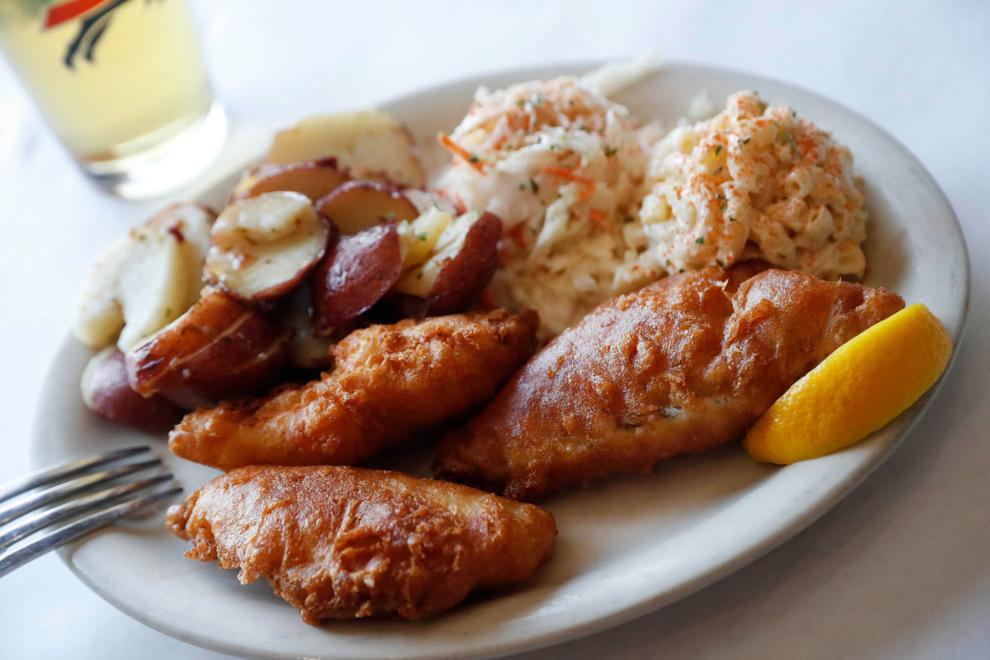 Judging from other plates, the regular battered or breaded fish fry was already popular, with a Parmesan broiled version ($15.49) on the specials board. It arrived in a bronzed battered jacket, shatteringly crisp, so you could happily use the crust as a chip and serve fish nachos. The thinner filet was still plenty moist.
German potato salad was worth the trip. My last few versions left me with a real case of schadenspud, but hope springs eternal. My reward was red-skinned potatoes in a minimally sweet, smoky vinegar sauce fortified with bacon – exactly what Herr Doktor ordered.
Our server, Karen, was knowledgeable and efficient. When she brought the check, the standard-issue black pleather wallet had been prettied up with a spray of hand-painted posies. Like just about everything else at Connor's, it was nicer than I had any right to expect.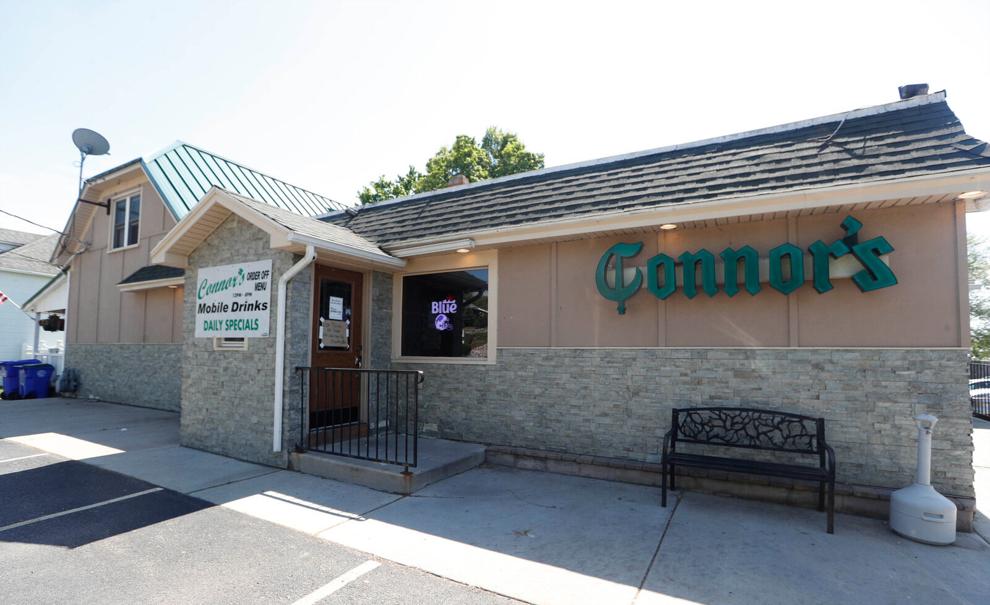 3465 Seneca St., West Seneca (674-9945)
Hours: noon to 9 p.m. Monday through Saturday, noon to 8 p.m. Sunday.
Prices: appetizers, $9.99; sandwiches, $7.49-$15.99; entrees, $14.99-$24.99.
Atmosphere: casual family buzz
Wheelchair accessible: yes
Gluten-free options: yes, ask server.
Photos: Explore Connor's Restaurant in West Seneca
French onion chicken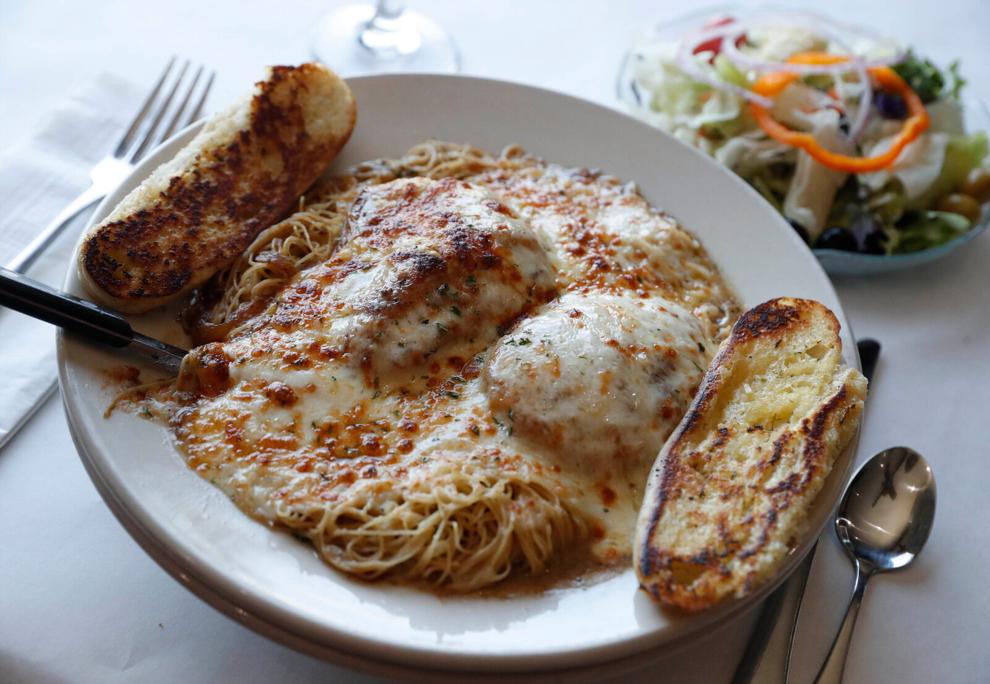 Connor's Restaurant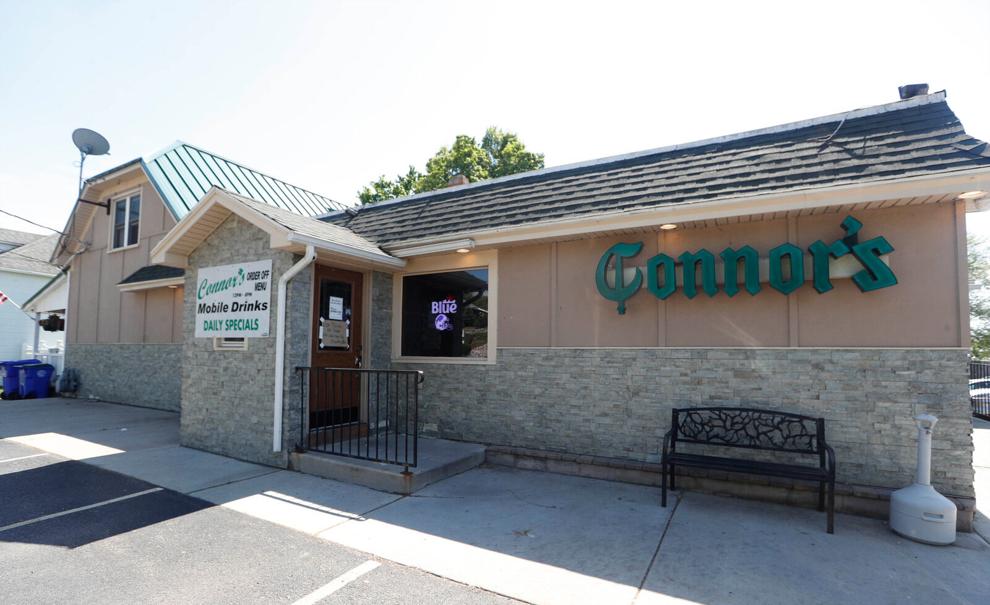 Detroit style dueling pepperoni pizza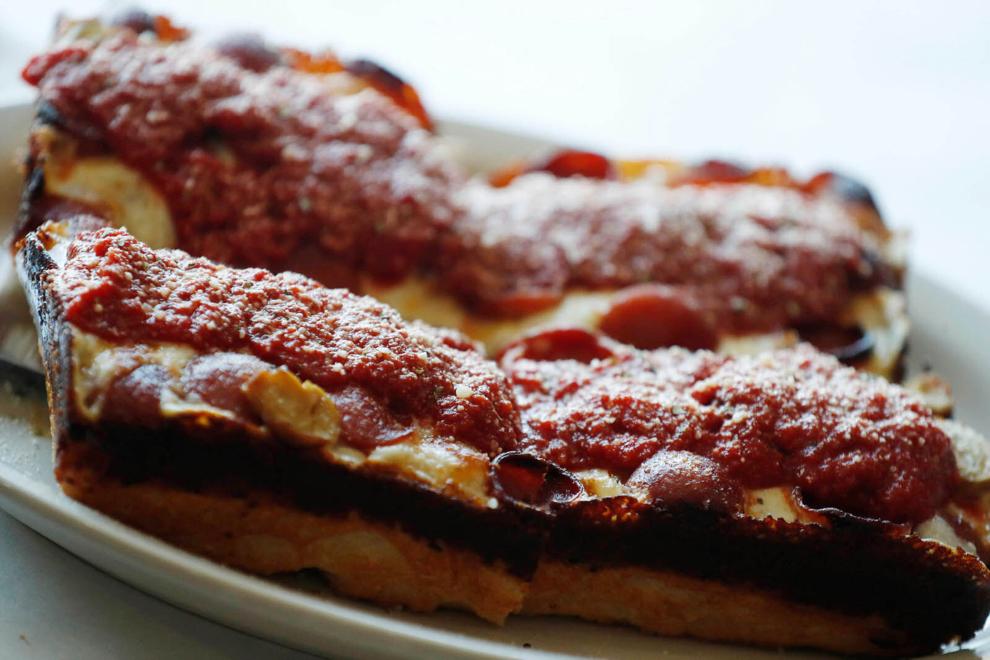 Dinner on the deck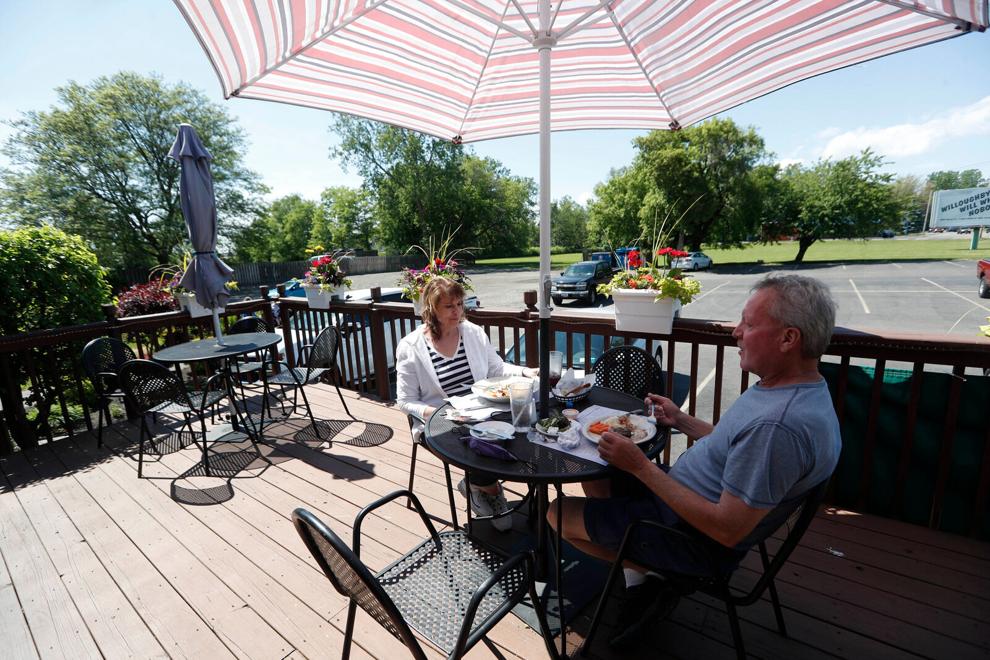 beer battered Lake Erie perch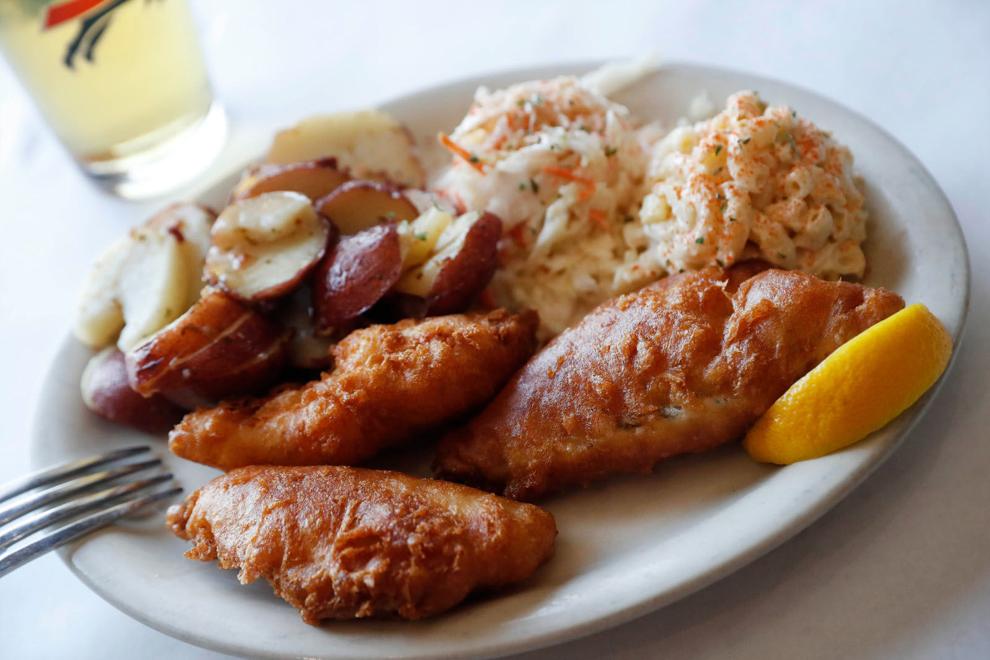 Irish decoration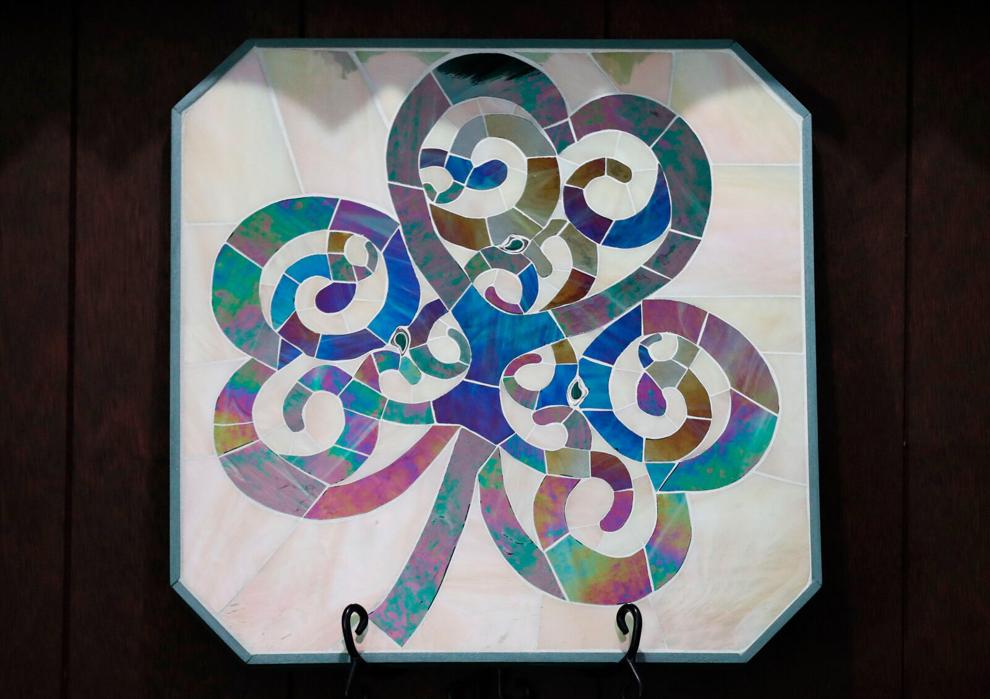 Buffalo platter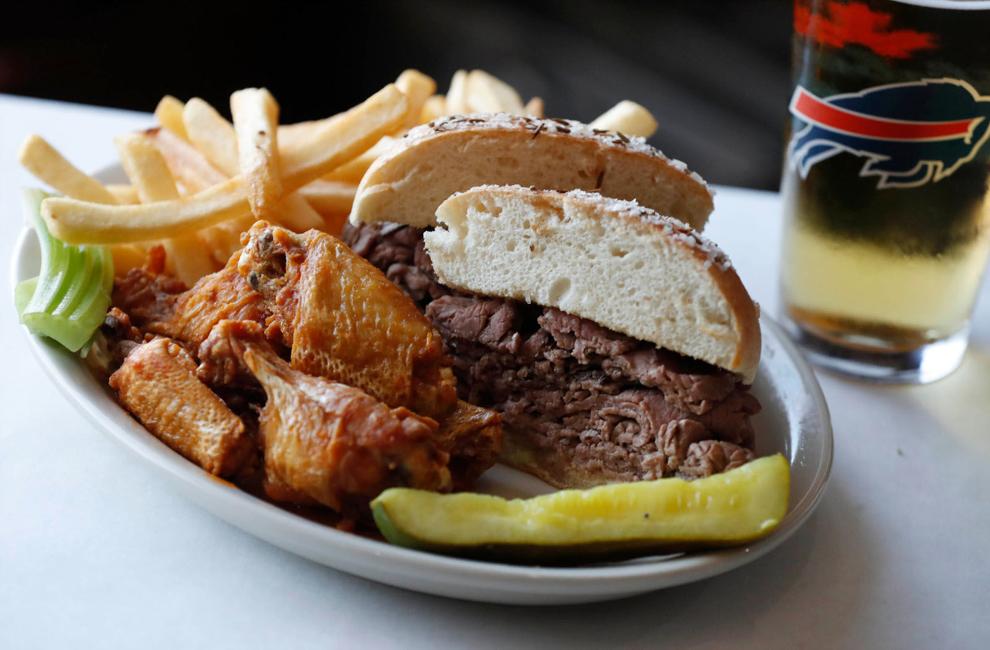 Yankee pot roast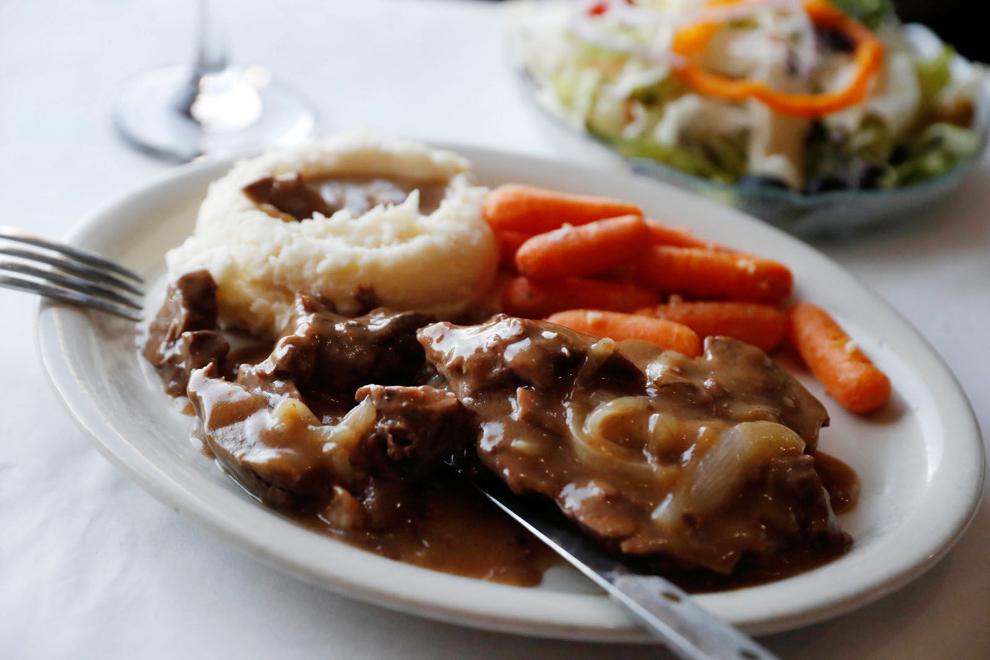 red glass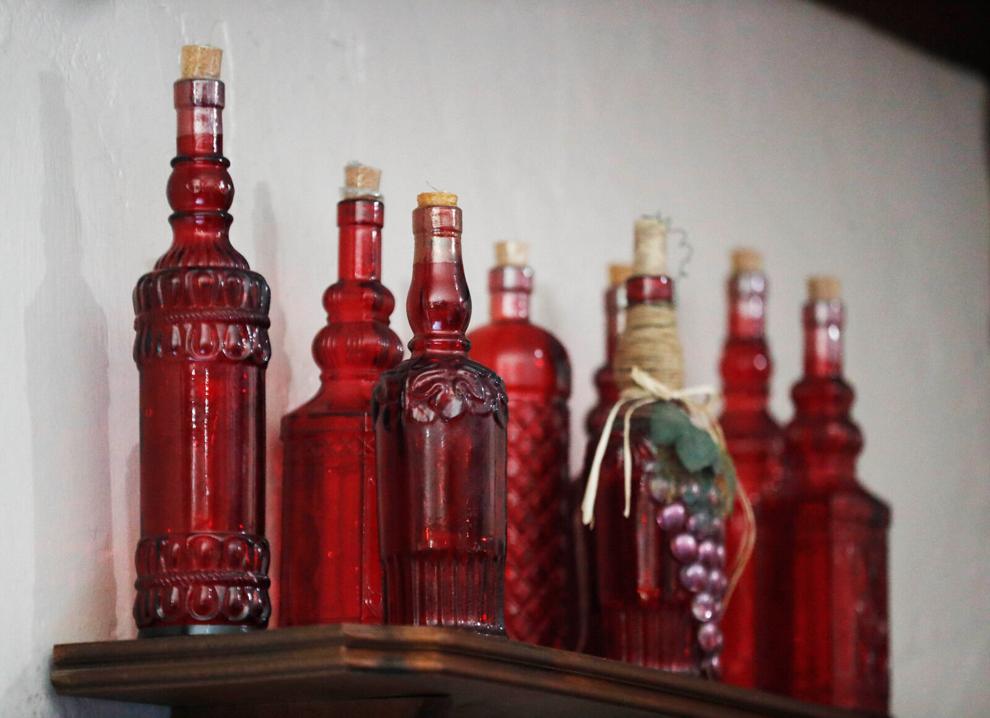 Dining room
Having dinner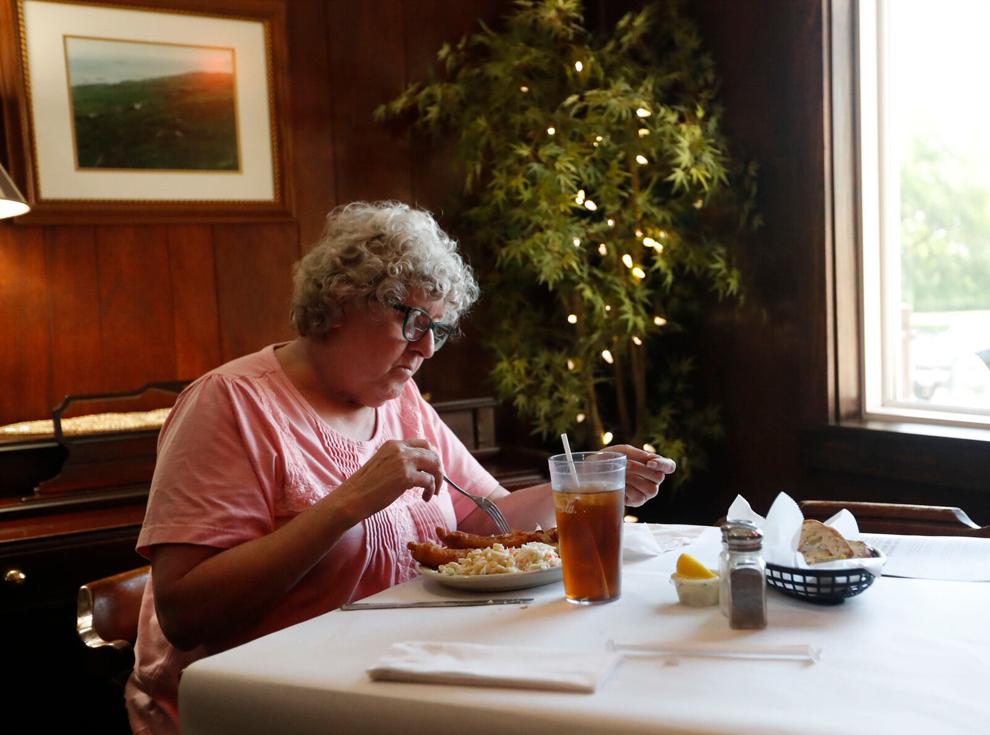 plexiglass partitions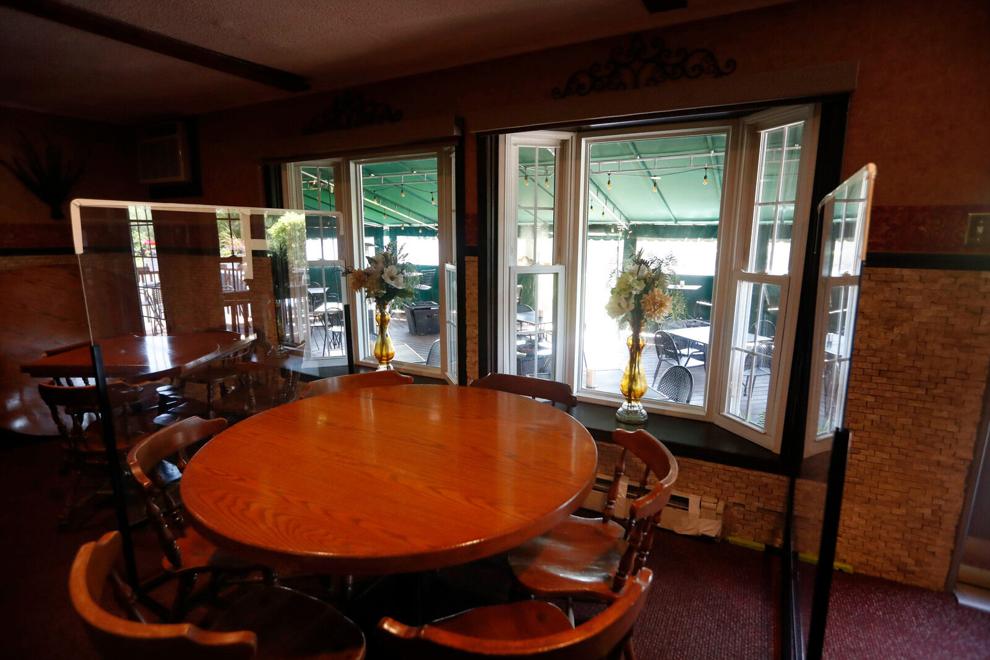 The bar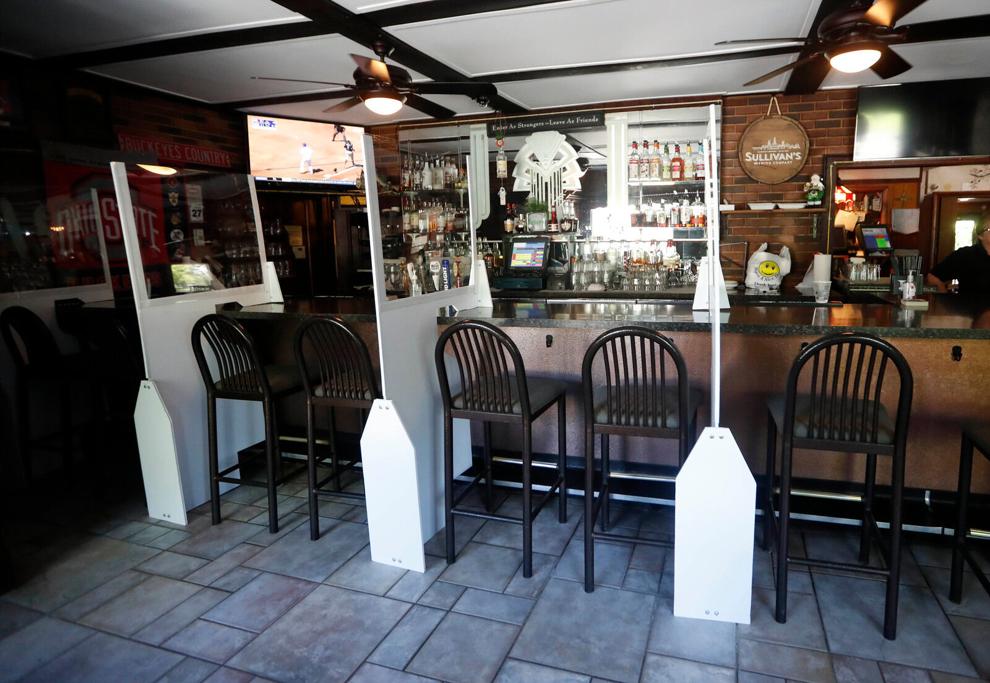 A friendly atmosphere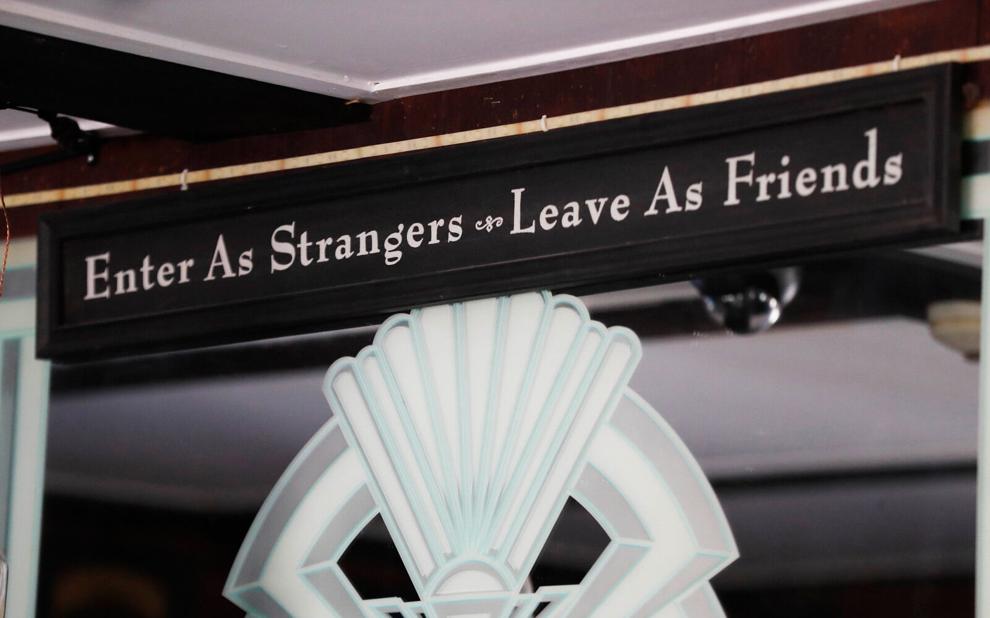 covered patio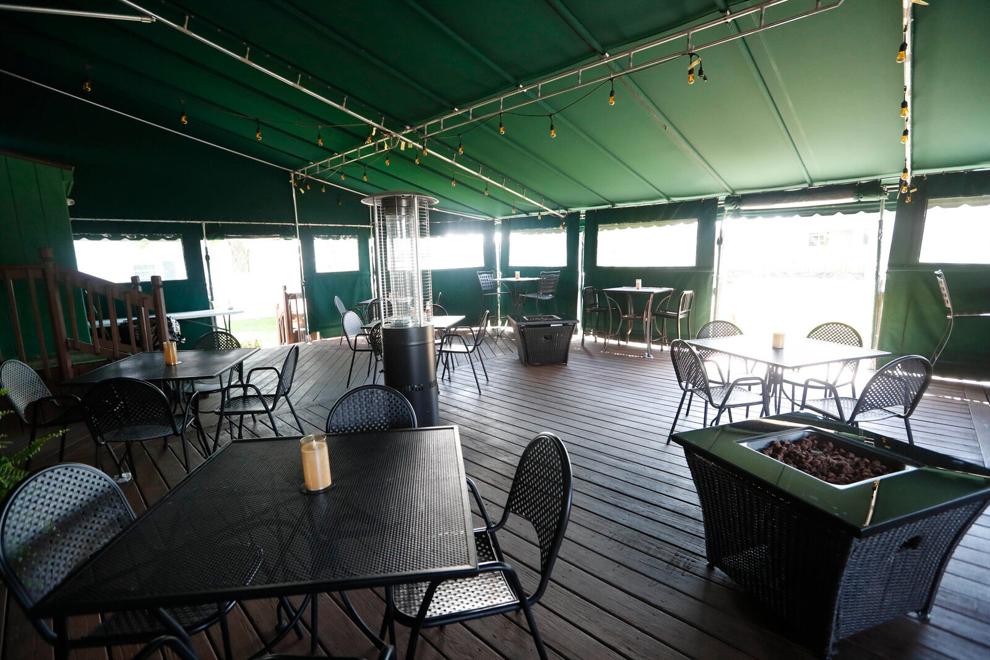 patio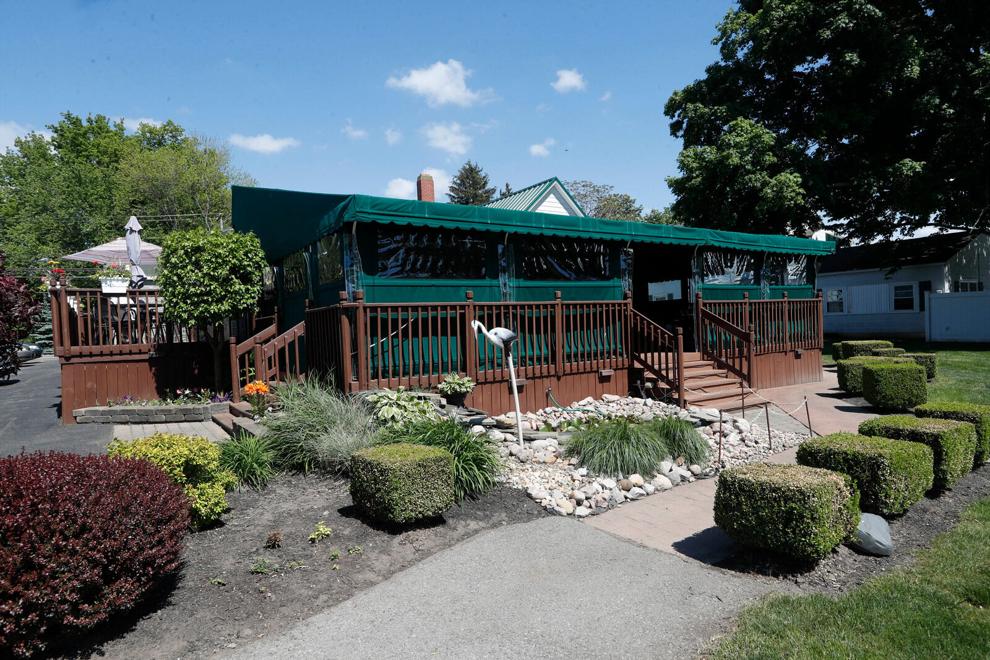 landscaping