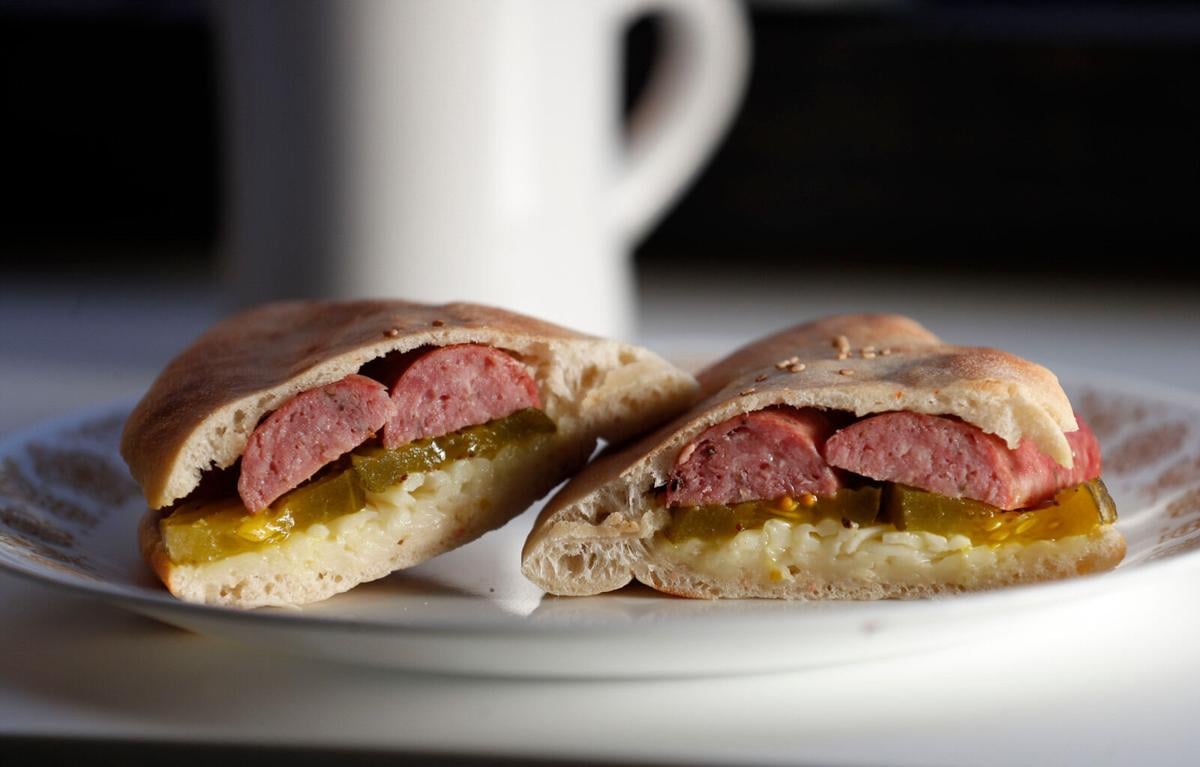 Trying to explain Café Godot, two things come to mind.
From boyhood, a National Geographic story about forest fires. The 1,400 degree F inferno destroys trees, splits rocks, and drives out all wildlife, but also triggers growth of seeds that would never sprout otherwise.
Then recently, wineteller Roo Buckley pouring me a glass of Milu Tempranillo at Prescott's Provisions to heighten the pleasure of Vincent Thompson's remarkable chocolate mousse cake. Vines that grow in tougher conditions – like arid, windswept hills – produce more intense flavors, Buckley explained. Their rare fruit, born of struggle, rewards the sharer with that sense of urgency, whether expressed in austere notes or a full electric light orchestra.
Which brings me to Café Godot, the luncheonette where Porter Avenue kinks right toward Symphony Circle. Over the bleakest winter Café Godot sprouted there, a weird little blossom pushing up through a crack in the sidewalk and turning its face to the sun.
Roy Bakos and Kevin Thurston have worked in the restaurant business their entire adult lives. When the pandemic hit, they stopped waiting for the future to arrive, and built the one they wanted to see.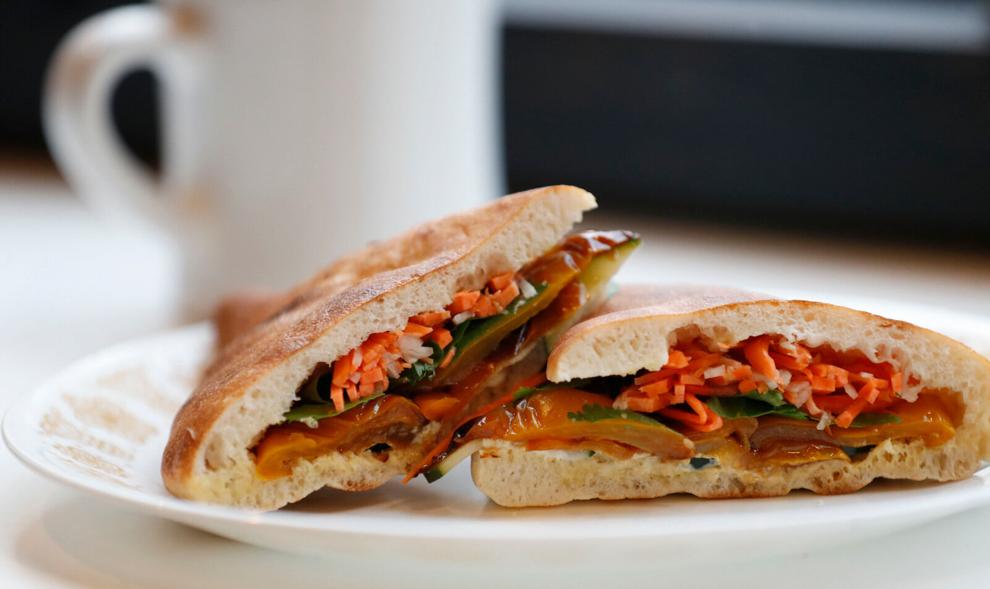 Their breakfast and lunch menu is tiny but powerfully evocative of its authors' design, every knot intentional, a bonsai tree of cuisine. Meat eaters and vegans alike can feast on a careful assortment of gently creative indigenous Buffalo cooking.
Take the vegan keftedes, for instance. When evaluating meatless meatballs, I've got a chip – or rather, a glum glob of soyputty – on my shoulder, from childhood. Soyburger was to burger as carob was to chocolate.
Presented with Thurston's version – a blend of mushrooms and Impossible Burger, alive with mint and spices – I let go of my prejudice at last.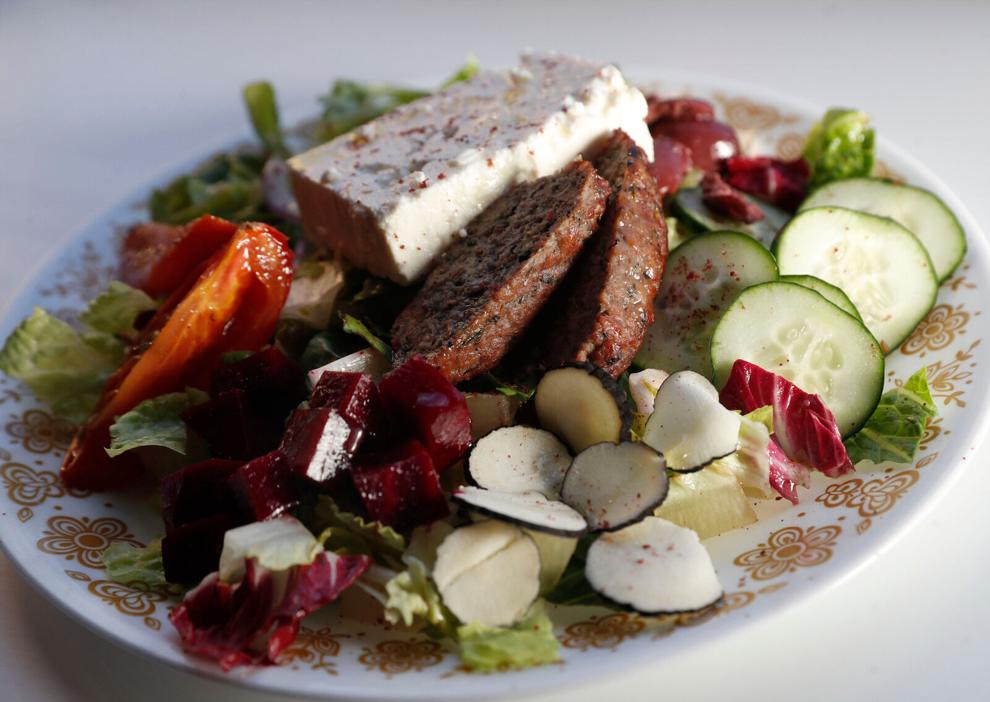 My favorite way to enjoy them is in Mamma Mia ($11.50), Godot's better-than-normal Greek salad. Besides assorted salad greens and pickled red onions, you get powerfully puckery fermented diced beets, and a block of quality imported feta, shaved radishes, cucumber and a kefte.
One of those is not enough for me, so I add more ($3.75). The dressing is some home-brew wizardry I couldn't name offhand – I believe fennel vinegar is involved – but I can tell you I drank off the last tablespoon from the bottom of the to-go-box, it was that refreshingly different. One side of the Godot space is lined with jars of pickled fruit, vegetables and whatnots waiting for their day in the fun.
Godot brings the power of community to fruition. Coffee is from Tipico and juice from Khari's Café (128 Fargo Ave.) where Tipico got its start. Samoon, the pointy Iraqi loaf used in many Godot sandwiches, is freshly baked by Hertel Bakery & Café, an Iraqi outfit.
Café Godot offers Ellen Gedra's jam-stuffed brioche, and sticky toffee pudding cupcakes ($5.75), and sandwiches on the Black Sheep's first-rate focaccia.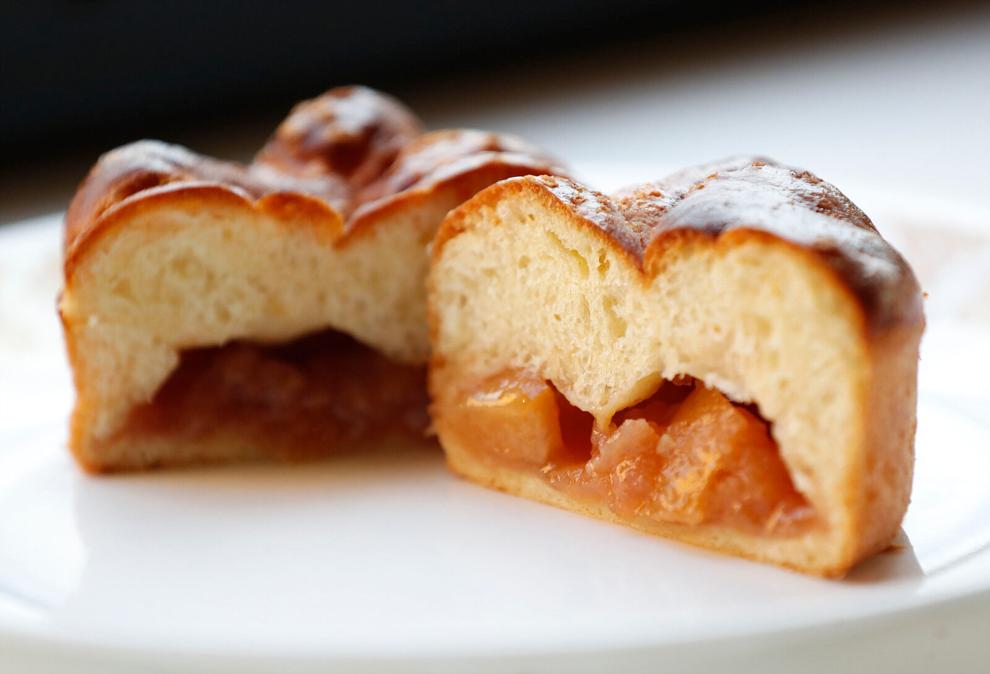 Here's applauding the race to develop Buffalo's best breakfast sandwich. Consider the Pozzo ($8.25), with its scrambled egg, American cheese, prosciutto, roasted tomato, pickled red onion and chipotle mayo, before casting a final vote. During the winter, Thurston will not use a tomato without roasting it first – one of many touches that elevates his sandwiches.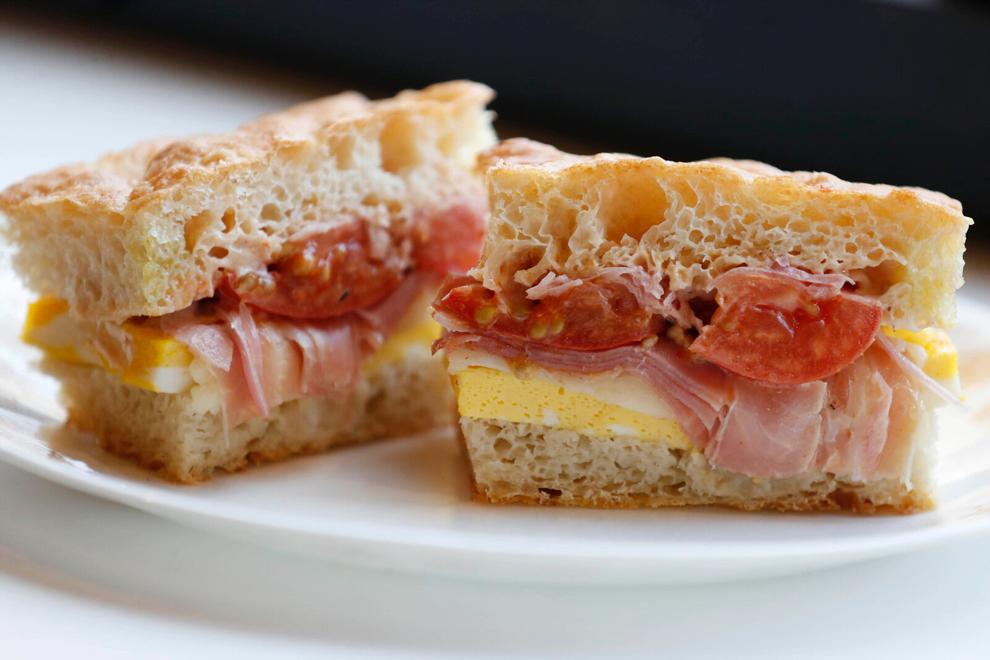 With great bread comes great spreads, especially the dramatically under-named Athens Cheese Spread ($8.25). The feta you expect, but then racy licks of heat from peppadew and the lasting lactic sour of sumac backed with buttermilk will make you say "gee whiz" like Cheez Wiz never could.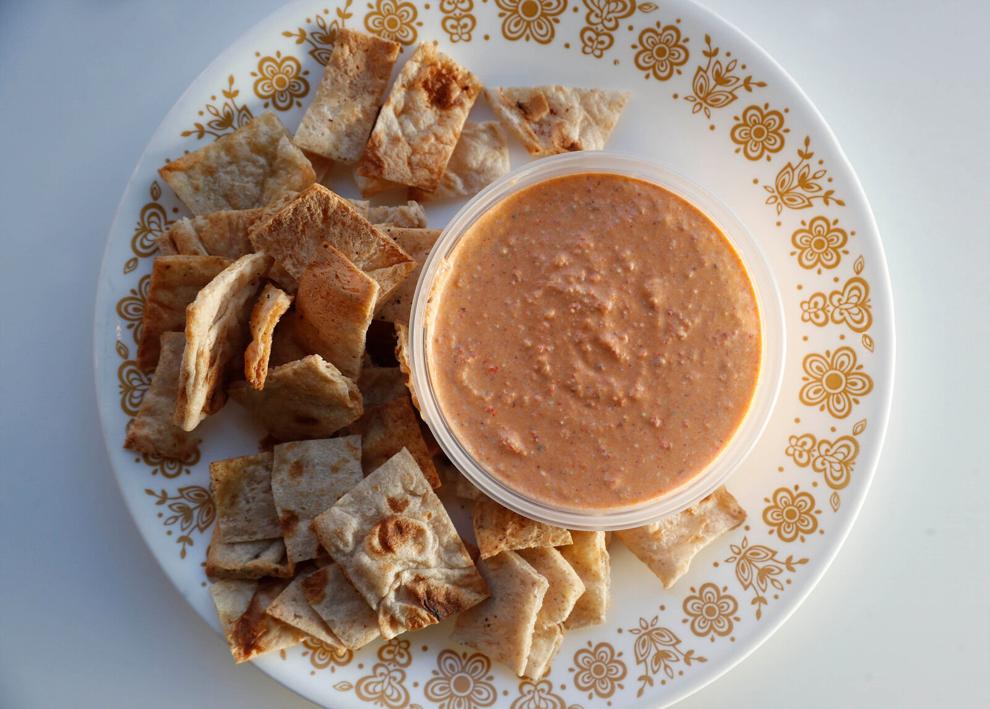 Vegan golumpki are on the menu from time to time, filled with Impossible Burger and mushrooms, napped in a smoky tomato sauce laced with Korean fermented chile paste, a nod to time Thurston spent in Korea that really works, uniting Buffalo soul and Seoul food.
Thurston can sing savory lullabies to vegans, and still feed the beast. Redlinski's kielbasa is the core of the West Side Polka, along with housemade pickles, pickled mustard seeds, caraway and mozzarella. A French bread pizza can come topped with cubes of crisped-up capicola in My Cousin Vinny, or vegan keftedes and house-fermented hot sauce and nondairy cheese in My Cousin Vegan (both $12).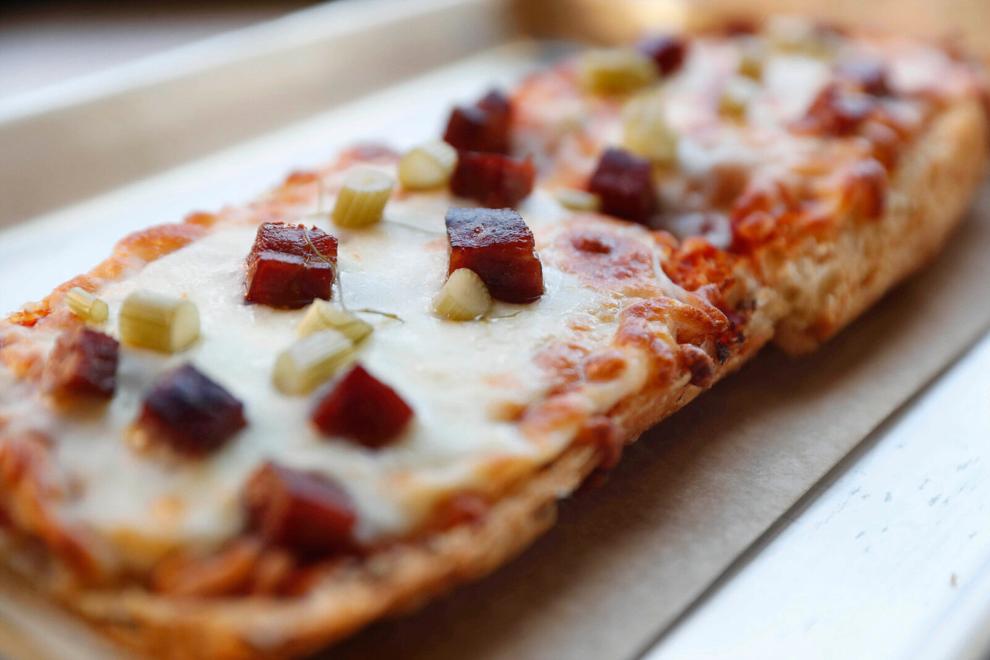 Gravlax, salmon cured in-house with salt and herbs, is served in samoon with housemade crème fraiche, cucumber, and herbs, as the Gravlaxin ($10.75).
Then there's the soulful soups ($7.50/$4), a rotating cast that always includes a vegan and a meaty number. One recent day, customer could choose from a vegan carrot bisque, black-eyed pea with gochujang, and caldo jjigae with kale, potatoes and capicola.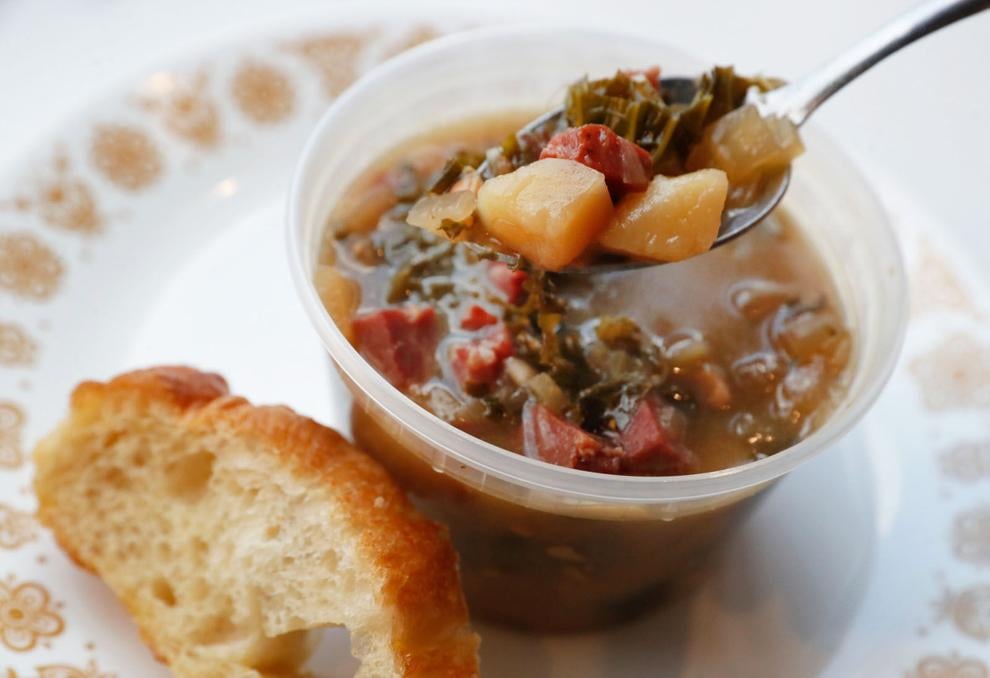 The weather-beaten wooden mini-deck on the lawn, framed in sparse angles of picket fence, evokes a stage set for a minimalist play. The owners insist it's coincidence, leftovers from a previous tenant.
Yet its logo is a tree pruned harshly to survive the winter, a promise of what may blossom come spring. I, for one, cannot wait.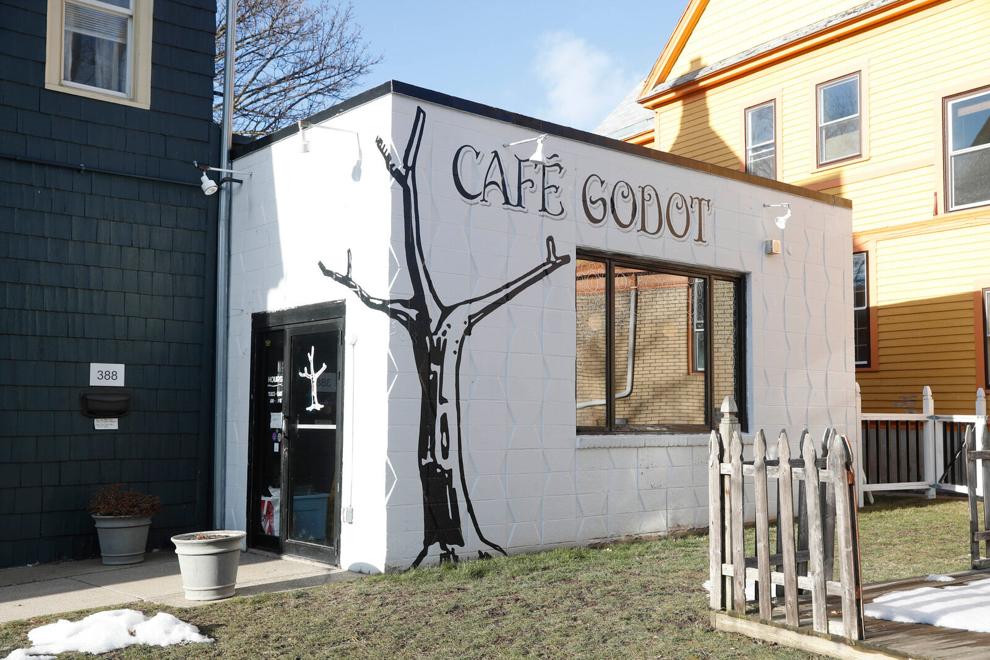 Hours: 8 a.m. to 4 p.m. Tuesday through Saturday
Prices: soup, $4 to $7.50; salads, $8.50 to $14; sandwiches, $7.50 to $13.
Atmosphere: homey sunshine
Wheelchair accessible: yes
Gluten-free options: many choices