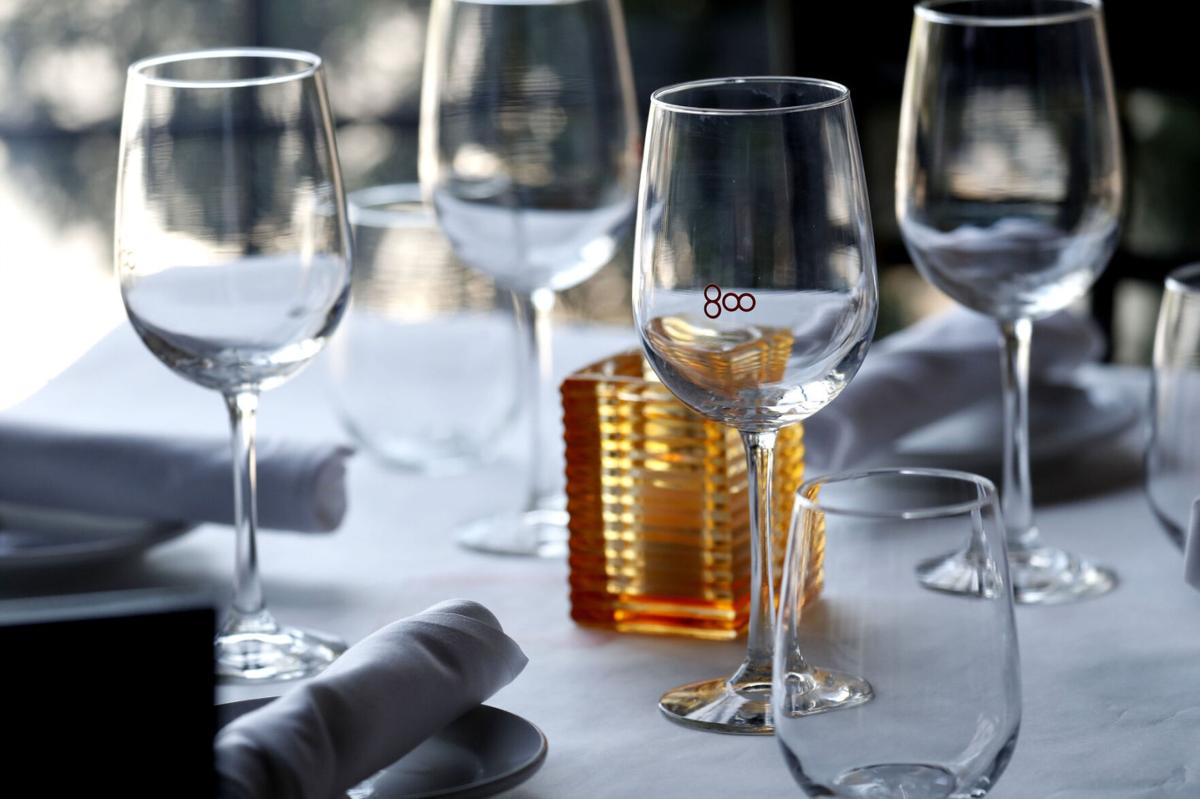 Seeking a last supper before the curtain came down on fine dining 15 months ago, I was at 800 Maple when the news landed like a cinder block dropped on the table. No more fine dining, for who knew how long?
If we were going to make a last stand, this was a pretty nice Alamo. Many a sense memory was stockpiled that night, a cellar of reminders uncorked as morale demanded in the days ahead.
On returning a few weeks ago, I approached with hope, and trepidation.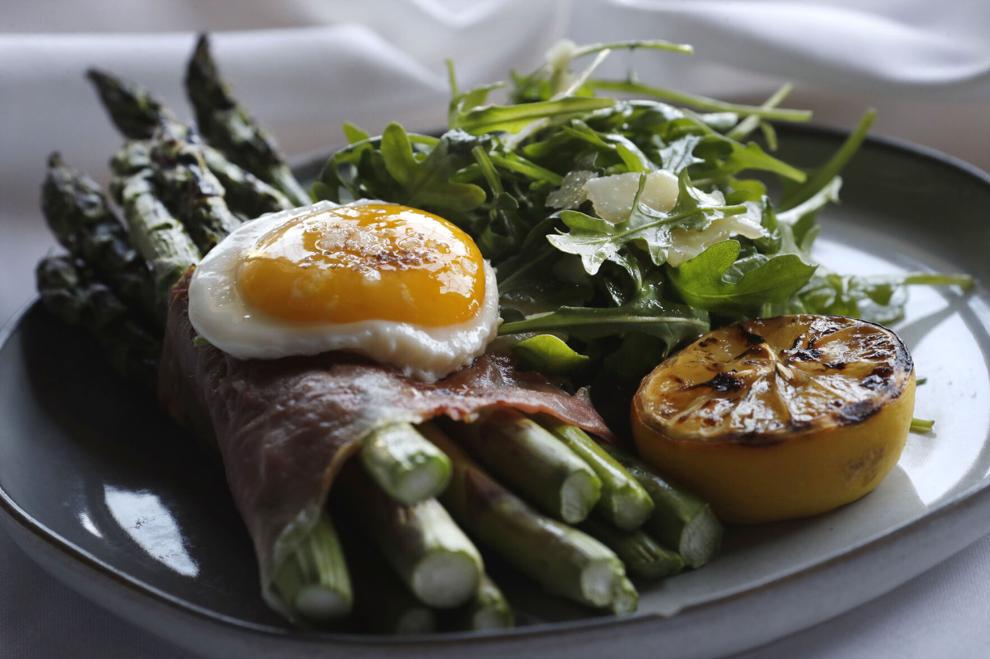 If 800 Maple has changed, though, it's only for the better. Are they trying harder? Am I more forgiving? Both? Discuss among yourselves.
Meanwhile, I'll tell you about the outstanding meal I had at one of the steadiest ships in Buffalo fine dining since 2005. Chef Charles Mallia, sous chef Mike Smaldone and their crew are offering dialed-in versions of dishes you know, but better, plus pizzas with oompf and beautifully elaborated entrees that engage your eyes, then your palate.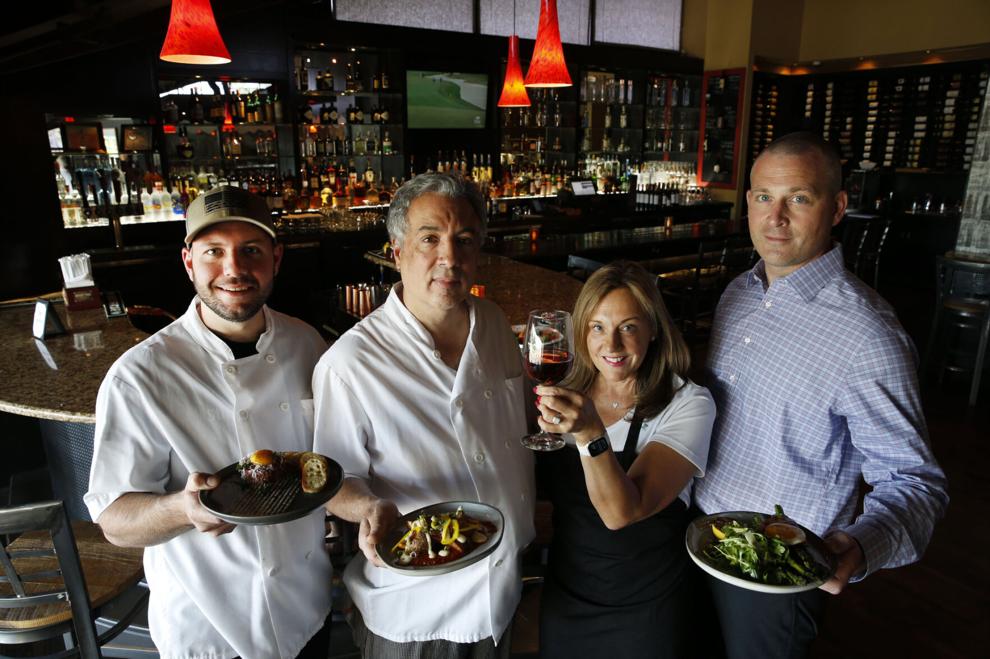 There are a lot of nice fine dining places, but 800 Maple is especially apt at indulgences. Ask for olives in your Tommyrotter gin martini, and you're informed there is a blue-cheese-stuffed version, which is really the cherry on the sundae, cocktail-wise.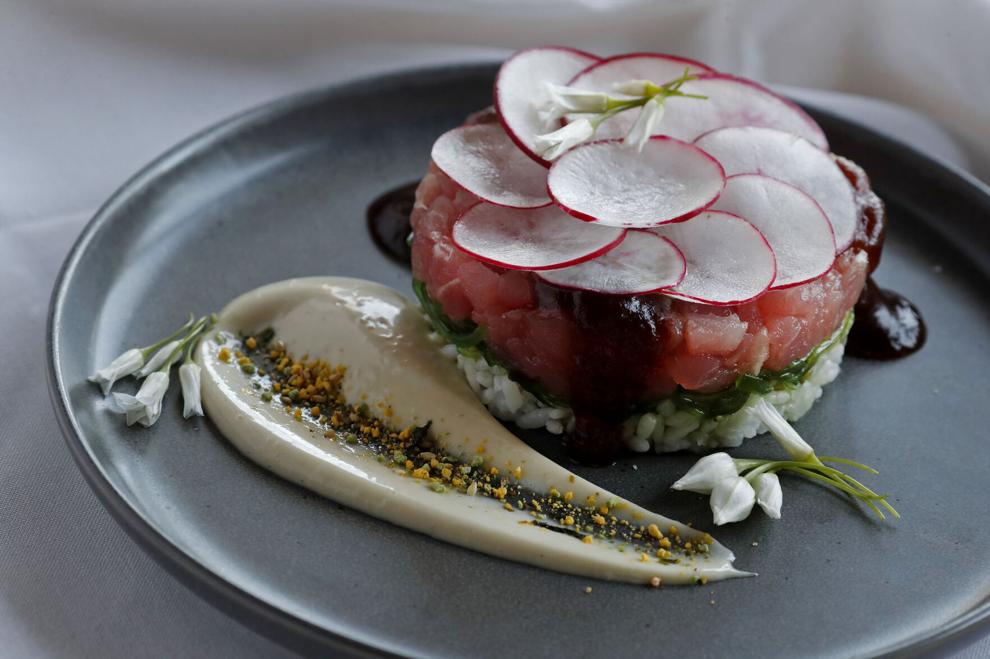 Simple things are done right, like the audibly crispy sweet potato fries ($7.95) with whipped honey butter. At lots of places, tuna tartare is routine as the tuna salad diet lunch plate of yore. At 800 Maple, it's embroidered with Asian notes like seaweed sesame salad and gingery soy on a pedestal of sticky rice, gets wasabi cream for richness and house-baked spice-speckled crackers for happy scooping ($15.95).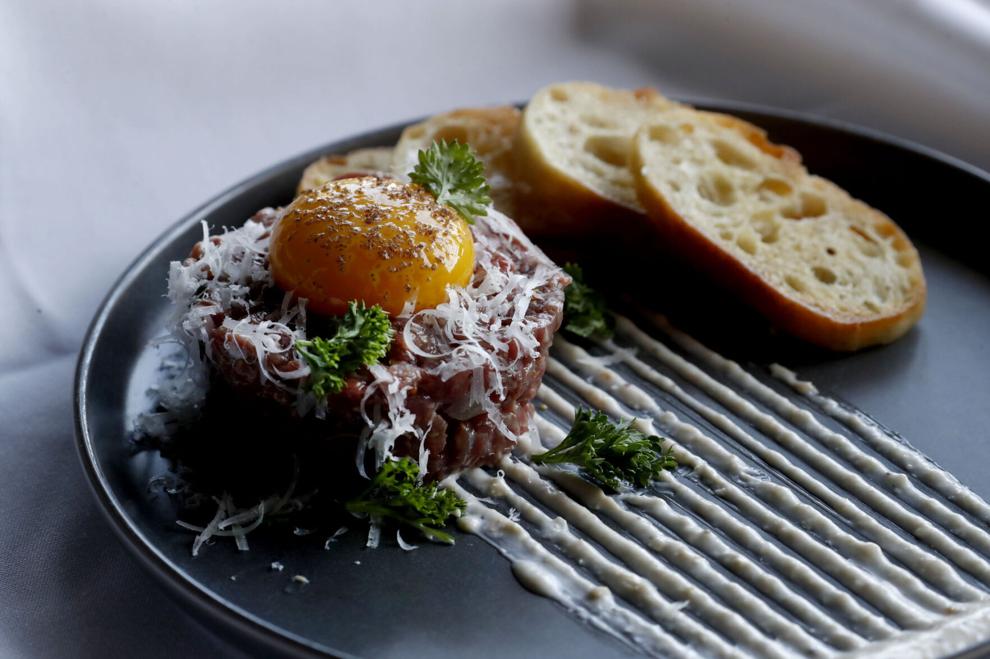 Burrata with caponata ($13.95) joins two lovely snacking possibilities on the same plate. These made so much sense together, the fresh, elastic mozzarella capsule with less disciplined dairy inside, contrasting with the sweet-and-sour palate-wakening of the eggplant, bell pepper, tomato and onion cooked salsa. There's plenty of grilled bread and even a handful of paper-thin prosciutto.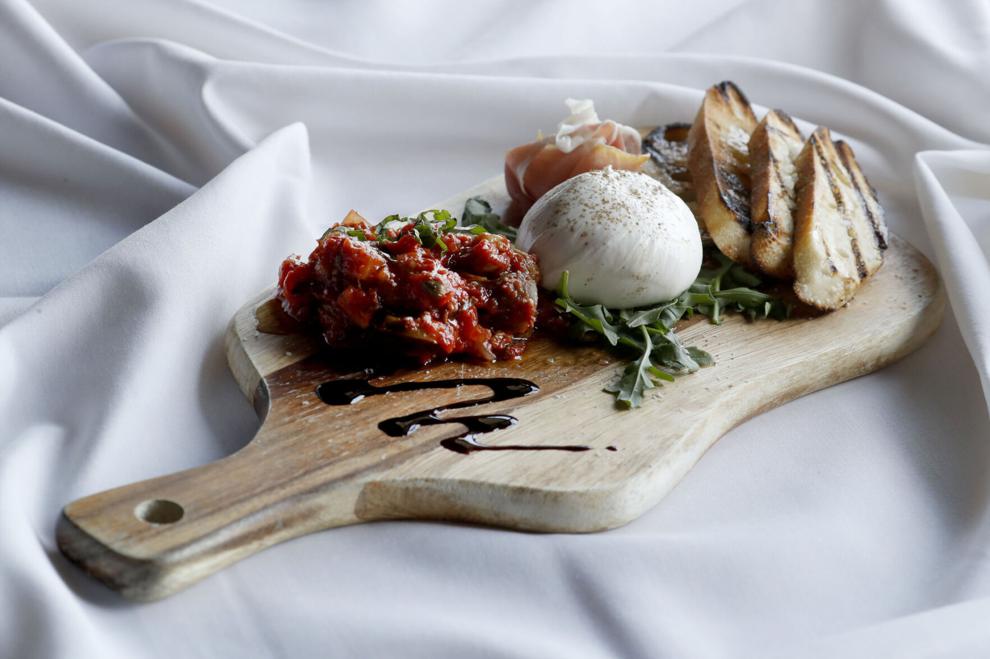 The antipasti chopped salad ($12.95) also scored plaudits for its lighter, racier version of an offering that's often dominated by a pile of cold cut cubes. Here, you get a little soppressata cured salami, with lettuce, bright green olives and bites of fontina cheese, all tossed with oregano and crispy chickpeas in red wine vinaigrette.
Shrimp garganelli ($26.50) with roasted tomatoes, broccoli and a rosy Calabrian chile butter that will warm the cockles of your heart. The sweetness of the thumb-sized shrimp wasn't obscured, the hallmark of a well-balanced pasta.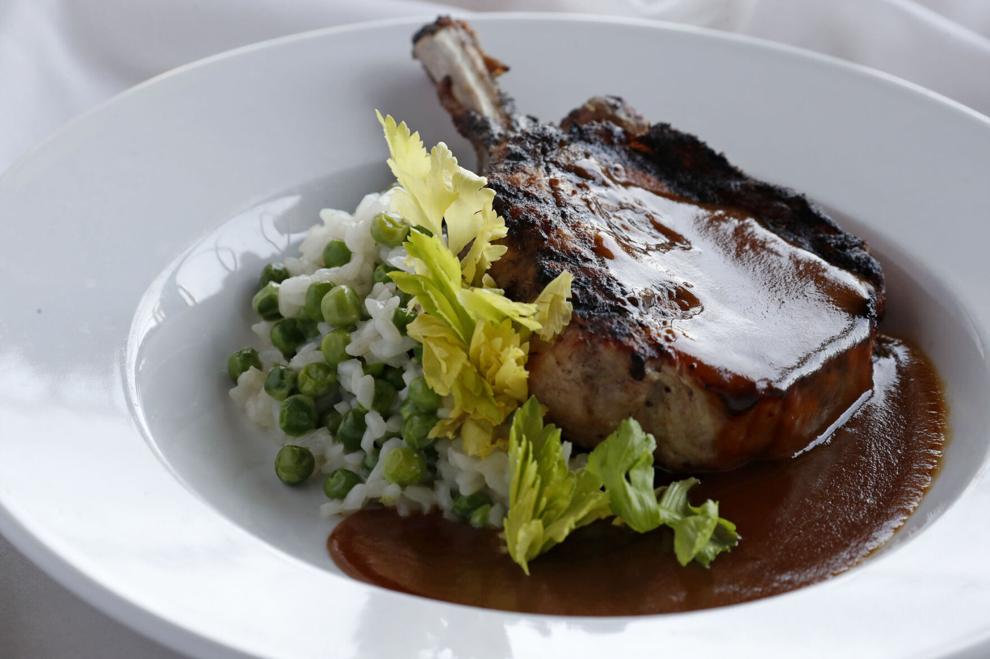 A bone-in rib pork chop ($28), thick enough to enjoy pinkly, showed a hint of rosiness in its moist center. The zippy pan sauce was fired up with pickled cherry peppers, for a noticeable but never damaging heat. Spring pea risotto, well cooked with firm grains, got a lot racier with the rest of that sauce stirred in.
Grain also proved an apt foundation for the salmon entrée, perched on a bed of farro. Salmon will always be with us, but 800 Maple's version is a vivid example of its difference. Blood orange reduction, plus capers, cherry tomatoes and Castelvetrano olives, made the oft-pedestrian pescatarian offering onto a Mediterranean cruise.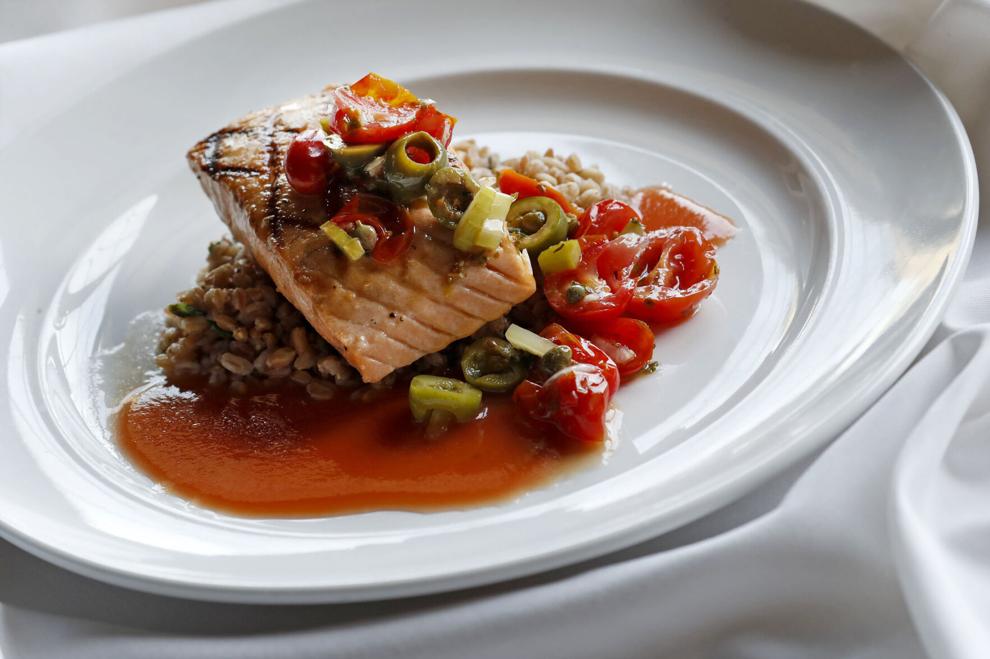 The wood-fired pizzas at 800 Maple ($17.95) arrive with crisp mahogany crusts glistening with oil. Joey is the margherita, just lakes of molten fresh mozzarella in a tomato sauce landscape, dressed with a handful of basil chiffonade fragrant from the heat.
Alexa offers sliced steak, mushrooms, caramelized onions and sun-dried tomatoes giving up intense fruit notes, hidden at first under a canopy of fresh spinach and shredded asiago cheese.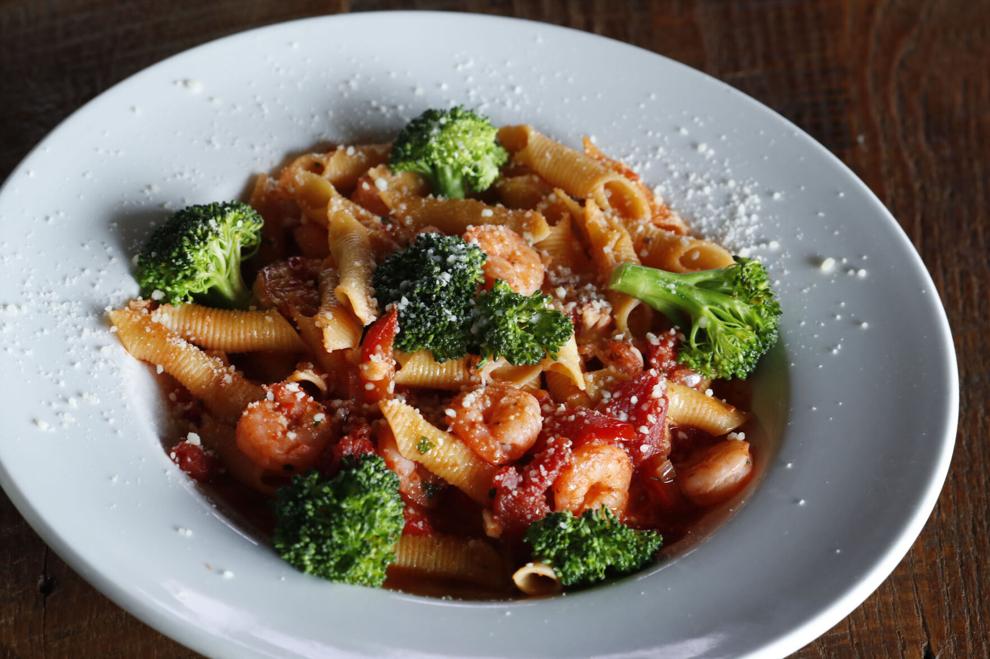 Other pizzas include the Louie (garlic oil, balsamic chicken, spinach, stuffed hot peppers) and the Charlooch (spit roasted barbecue chicken, caramelized onions, bacon, blue cheese).
Lamb lovers should keep their head on a swivel for the lamb Bolognese ($23.95) to make an appearance. The long, slow cooking brought out heady earth tones shot through with fragrant mint, and the dense ragu held on to fusilli pasta well. Dollops of fresh goat cheese sent it into GOAT pasta territory, a real lambapalooza. (Then again, I'm a lambficianado.)
After all the fancy food, a slice of nutty, salty peanut butter pie ($9.50) hit the spot. The brookie ($9.50) is the platonic ideal of dessert for 10-year-olds, and me. It's a brownie-chocolate-chip-cookie crossover that's served warm with ice cream, chocolate sauce and a sense of getting straight A's on your report card.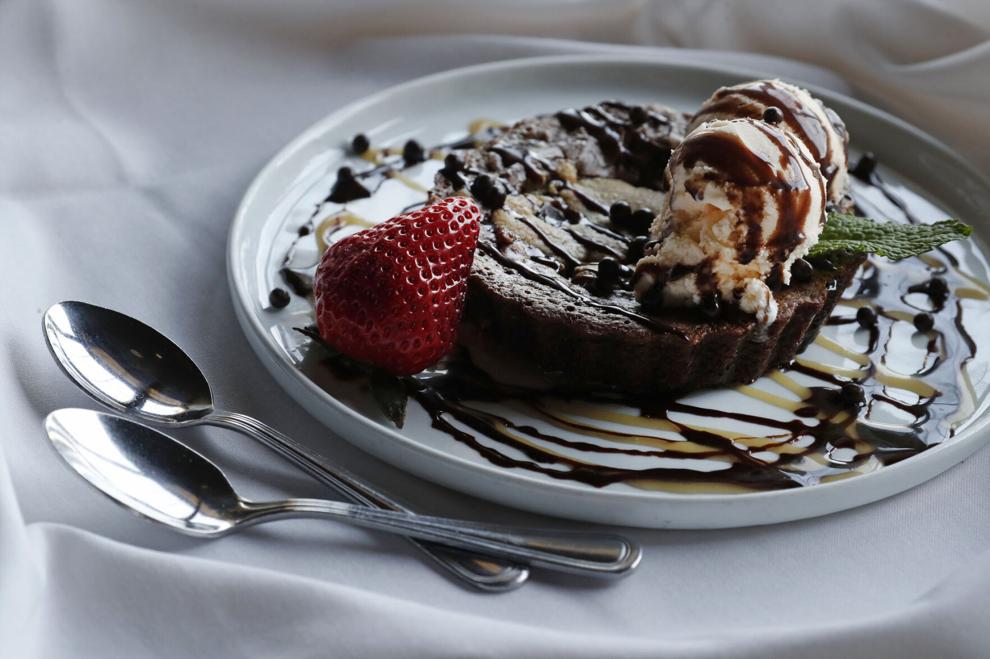 Our server Braden was as smooth as he was tall, adeptly keeping our multicourse feast moving on a busy night.
Going out means more than it has in some time. If you want to find a restaurant where they'll take care of you as you celebrate living, well, you already know the address.
Hours: 5 to 9 p.m. Sunday through Thursday, 5 to 10 p.m. Friday and Saturday.
Prices: starters $9.75-$15.95, pizzas $17.95, entrees $16.95-$47.95
Wheelchair accessible: yes
Gluten-free: many choices