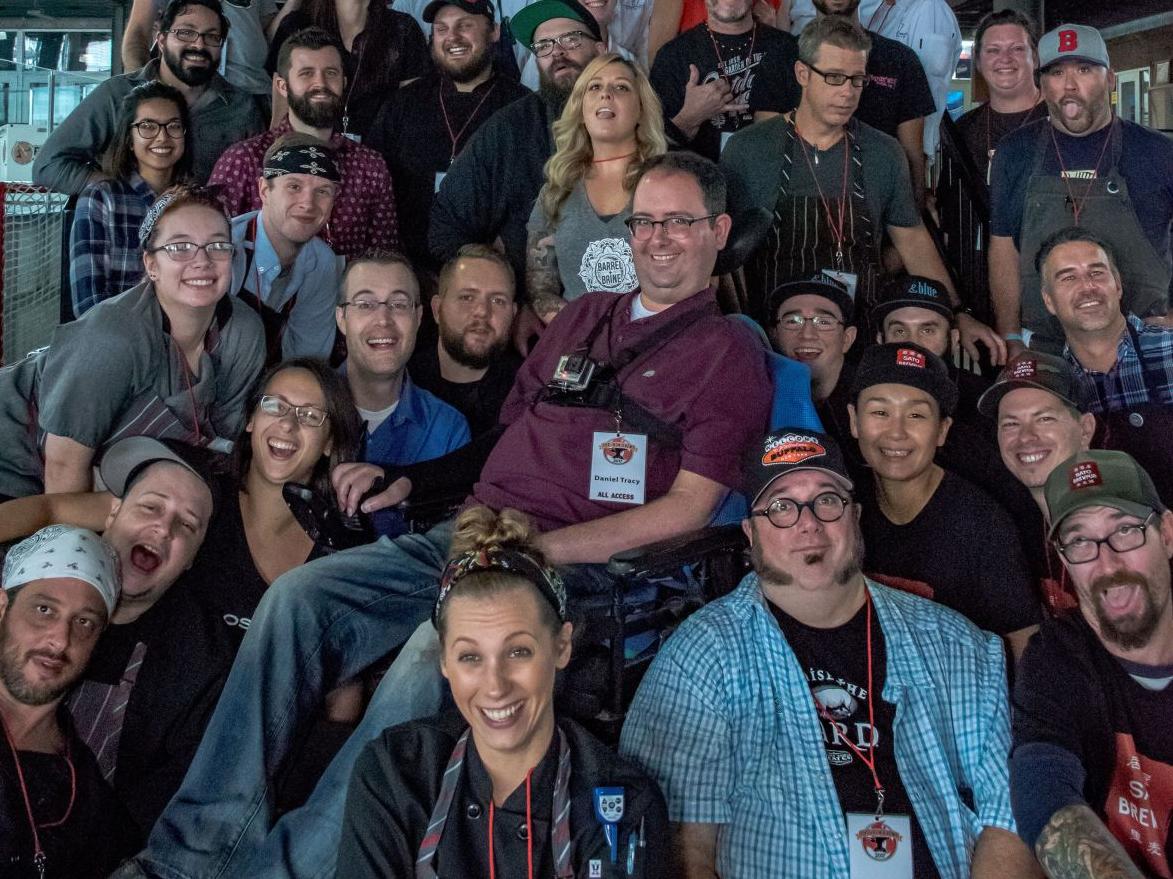 Daniel Tracy walked up to Eugene Pohancsek in 2010, at their St. Joseph's Collegiate Institute class reunion and started chatting, which was slightly odd because "we weren't friends in high school," Pohancsek said.
But Tracy had nerve, and a mission. He'd heard Pohancsek had multiple sclerosis, and wanted to ask about some symptoms he'd developed. Tracy was a career cook who found he couldn't hold his knife anymore.
Two weeks later, Tracy told Pohancsek his diagnosis: amyotrophic lateral sclerosis, ALS, Lou Gehrig's disease. "From that point on, I feel, I say it's like survivor's guilt – if I'm able-bodied still, knock on wood, I'm going to do everything in my power to help this kid out," Pohancsek said.
The project Tracy asked Pohancsek to help with was a fundraiser. The Iron Event grew into a regarded and rollicking daylong event over its nine-year run, drawing hundreds of chefs, foodies and benefactors.
A battalion of cooks, young and old, rallied to Tracy's aid. Restaurant workers don't get health insurance, as a rule. He could have been any one of them, and in helping Tracy, they said a prayer for themselves.
Together they turned one man's illness into something that made the goodness in the community gleam like the stainless steel of a hardworking restaurant kitchen.
On Sept. 29, having outlived his first diagnosis by many years, Daniel Tracy died, at 43. The effect he had on the community lives on.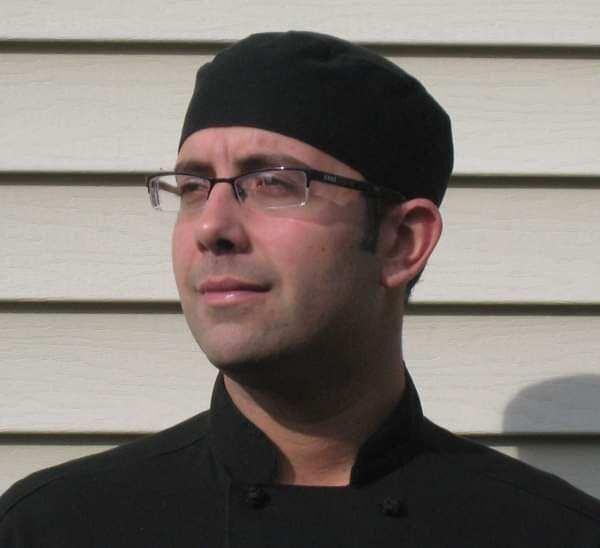 "His determination is inspiring, because when you think you're going through it, then think about what Dan went through, was going through, and you think, 'Maybe I got a little more,' " said Steven Gedra, of The Black Sheep, who helped Tracy organize some of the early Iron Events.
Beth Kennedy, who runs Spar's European Sausage & Meats with husband, Joe Kennedy, said Tracy "used to smirk when I would call him a Zen master because I thought he handled life's tribulations so well."
Taken to see a live Super Tugger show at Thin Man Brewery on Elmwood, where Joe Kennedy would play guitar, Tracy "was so happy to go see a band that he literally did circles in his wheelchair down the street," Kennedy said. "I didn't know what was up at first, and I was kind of freaked out. When he stopped he was laughing at my reaction plus the joy of doing something normal."
RJ and Lindsay Marvin of Barrel + Brine were also key Tracy helpers.
"He managed to do more from a wheelchair, without the ability to use his hands and arms, than people who are fully capable," RJ Marvin said. "It's a rare person who can wrangle 30 of the most bullheaded chefs in the city to work together for a single cause."
From his small nursing home room, taking hours to write his Facebook messages, Tracy made a space for community with the Iron Event. "Everybody was trying to outshine everybody else, not in a competitive way really, but just, you know, in a supportive uplifting way, just trying to be a little bit better and I'll show you what I got," Marvin said.
The event kept Tracy alive, not just financially, but because that was his mission every day. Marvin said, "Two weeks after the Iron Event would pass, he was messaging me. What are we going to do this year?"
The Iron Event did more than help keep Tracy alive, said Jeff Cooke Jr. of This Little Pig.
"It also allowed a bunch of guys who are super arrogant and egotistic the opportunity to stretch far outside of ourselves, to help somebody else," Cooke said. "What he brought to the table for all of us was more than we brought to the table for him."
Like other friends, Cooke marvels at how one man getting sick helped so many people be better, and do more.
"What he taught me about how to be intimate and kind and loving to somebody, and that I was capable of that, is just such a beautiful gift. He really brought out the absolute best, the most tender parts, of really tough people," Cooke said. "I'm forever grateful."
Nov. 22, 1977 - Sept. 29, 2021. Son of Daniel A. Tracy Sr. and Frances G. (nee Turnwall) Tracy. Brother of Jason J. (Sherrie) Tracy. Uncle of Cooper and Haley Tracy. Also survived by aunts, uncles, cousins and many friends. A Celebration of Life will be held at a later date to be announced. In lieu of flowers, memorials may be made to the ALS Association.