When the sun is shining, I want dining where I can soak up rays while celebrating the ways restaurants are keeping it fresh.
My cargo shorts don't fit quite the way they did before my year of high-calorie self-care, so I'll skip the hunks of meat, vats of cheese and deep-fried extravaganzas for now.
Here's my hot list of places to soak up lighter dishes that beckon summer.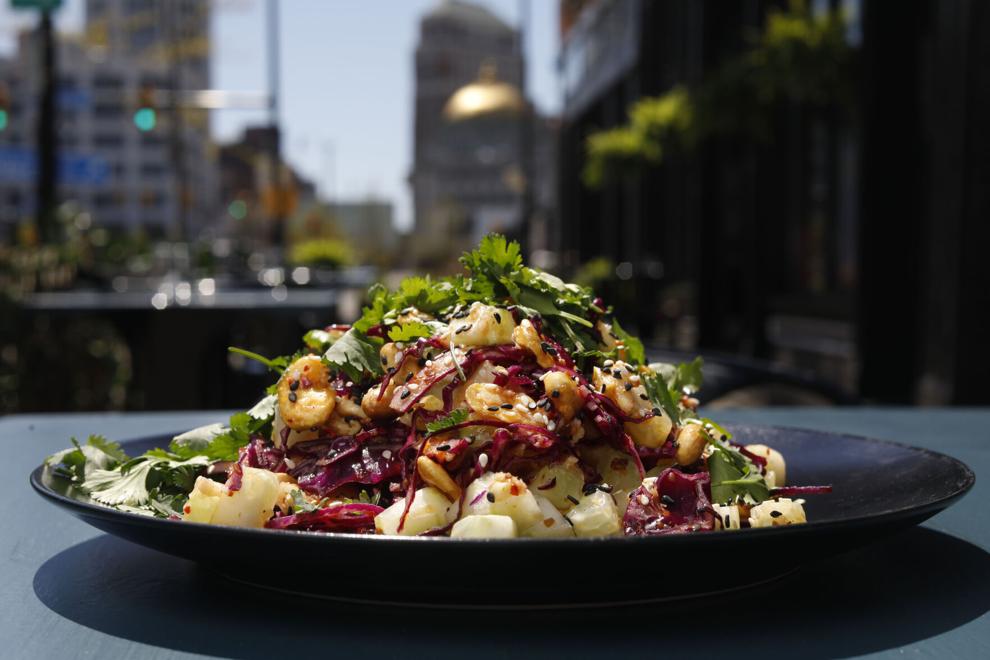 Open 5 to 9 p.m. Thursday through Saturday.
Cucumber salad ($10) is a rousing Chinese-inspired texture riot: cucumber, shaved cabbage, peanuts, crunchy fried broad beans garlic, ginger, sesame seeds, cilantro and other fresh herbs, all ennobled by multifaceted chile oil guest-starring tongue-tingling Sichuan peppercorn. Simpler versions have been on the menu since opening day thanks to original cook Dan Borelli, chef Michael Dimmer said.
Open: 4 to 9 p.m. Wednesday, noon to 9 p.m. Thursday through Sunday.
Does seafood taste better if you can eat it to the sounds of waves and seagulls? Ponder that prospect while gazing over Lake Erie from the grand patio, and considering the lineup of sandwiches, salads and seafood. Here, tuna steak ($15) gets sesame-crusted and seared to rosy rare, glazed with pineapple hoisin, then served with an Asian noodle salad and kimchi.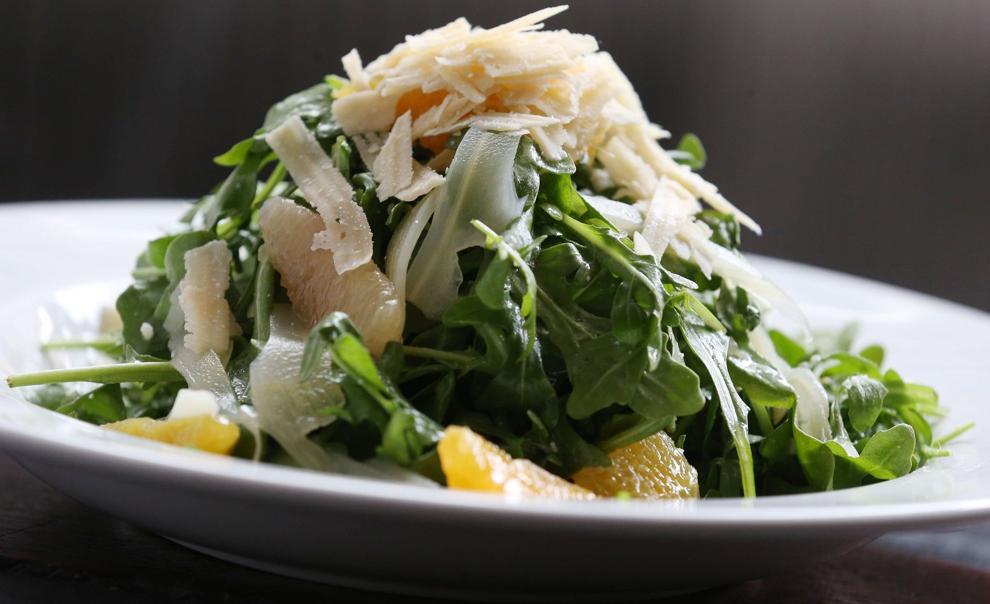 Open: 11 a.m. to 9 p.m. daily.
The grotto alongside Frankie Primo's, an alcove of serenity off the hustle of Chippewa Street, is an excellent place to soak up the refreshment – and the vitamins – of its finocchio e rucola salad ($11). This version goes past the basics (shaved fresh fennel bulb, arugula, olive oil, shaved Parmesan) to include fresh supremes of grapefruit and orange for a delicious, restorative tonic of a salad.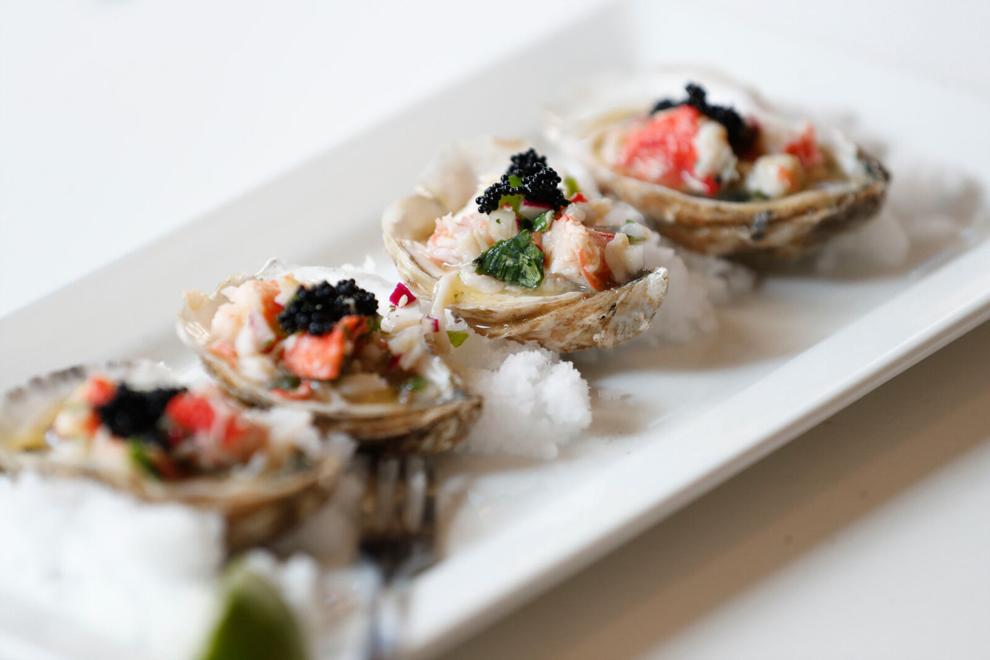 Graylynn Gin Bar and Market 
Open: 4 to 11 p.m. Thursday and Friday; noon to 11 p.m. Saturday; noon to 5 p.m. Sunday; and 4 to 11 p.m. Monday.
Quaffing gin fizzes in the shadow of M&T Center's gold dome branch as the train rumbles by is an urbane urban patio experience par excellence, pointed up by sophisticated snacks like oyster and crab ceviche ($17). Four Prince Edward Island oysters are topped with snow crab that's been marinated in fresh citrus and herbs, then crowned with tobiko caviar.
15 Cedar St., Akron (442-5363)
Open: 11 a.m. to 10 p.m. Wednesday through Saturday, 11 a.m. to 8 p.m. Sunday.
This tropically inspired mom-and-pop bistro is a breath of fresh air to begin with, but the care put into the patio makes it an especially welcoming oasis. There's a weekly fish special that's always worth considering. Recently it was grouper in a tomatoey Creole sauce and bacon jam, with dirty rice and succotash.
Open: 5 to 10 p.m. Tuesday through Saturday.
The fertile fields of Western New York and the fertile minds of Joseph Fenush and Edward Forster give Black Rock one of Buffalo's most creative menus. Case in point: root vegetables pickled Spanish escabeche style ($8), with preserved green almonds and dabs of black garlic sauce. Or kohlrabi batons marinated and grilled spiedie style ($7), served with a sauce made from piquillo peppers, mint, parsley and sauerkraut brine.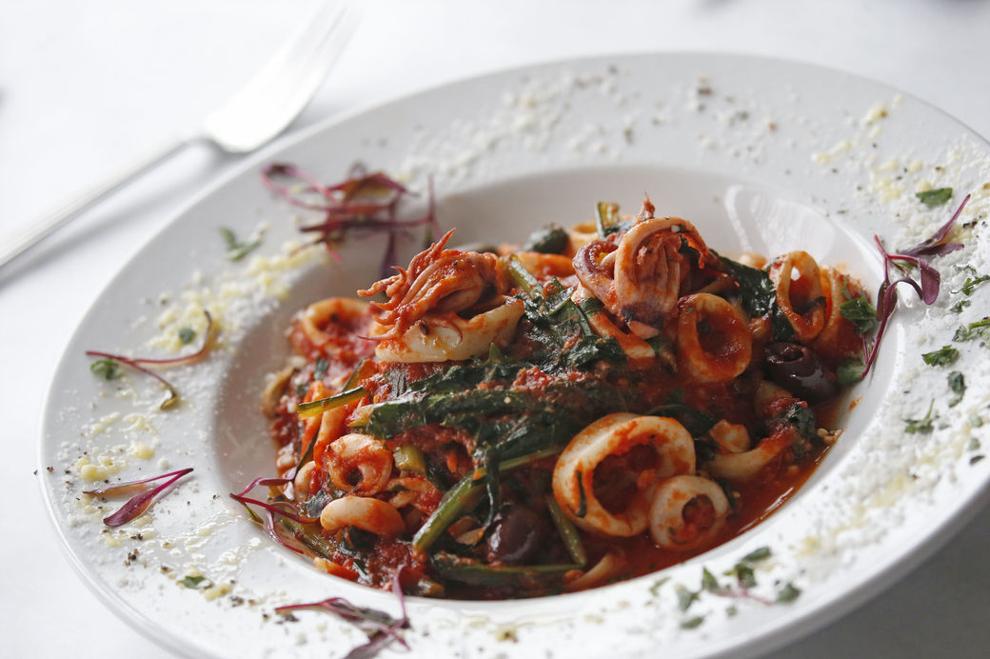 Open: 11 a.m. to 9 p.m. Tuesday through Thursday, 11 a.m. to 10 p.m. Friday and 3 to 10 p.m. Saturday.
One of the bonuses to Vincent and Linda Desiderio moving to a bigger place down the street was that Linguine's now has a covered porch. Out of the direct elements, customers can dig into the taste of spring most of the year with dandelion dishes here, like a dandelion salad (greens, house dressing, onions, kalamata olives, capers, asiago cheese, $12) and calamari dandy, a sauté with quid, tomatoes and greens.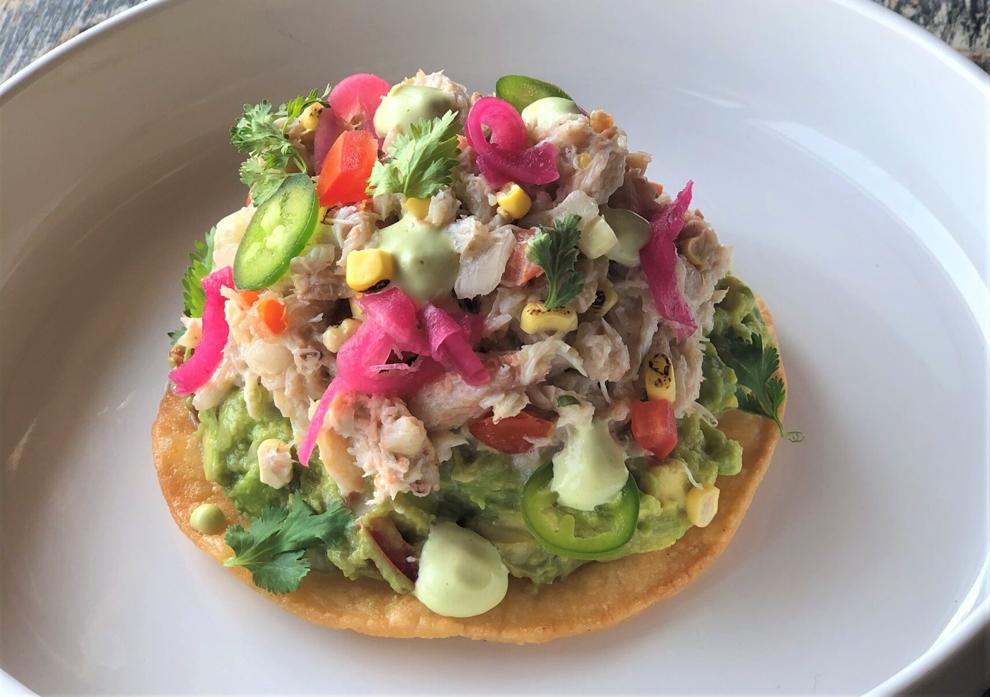 Open: 4 to 10 p.m. Tuesday through Saturday.
Your greenery fans might tilt towards the charred Caesar ($9) of Brussels sprouts and cauliflower, toasted pumpkin seeds and cotija cheese. Seafood fanciers ought to consider the crab and avocado tostada ($13), built on a housemade corn crisp. Chilled crab gets tossed with grilled corn, tomato, cilantro, beet-marinated onion, and chunks of avocado, mounded high and dabbed with jalapeño aioli.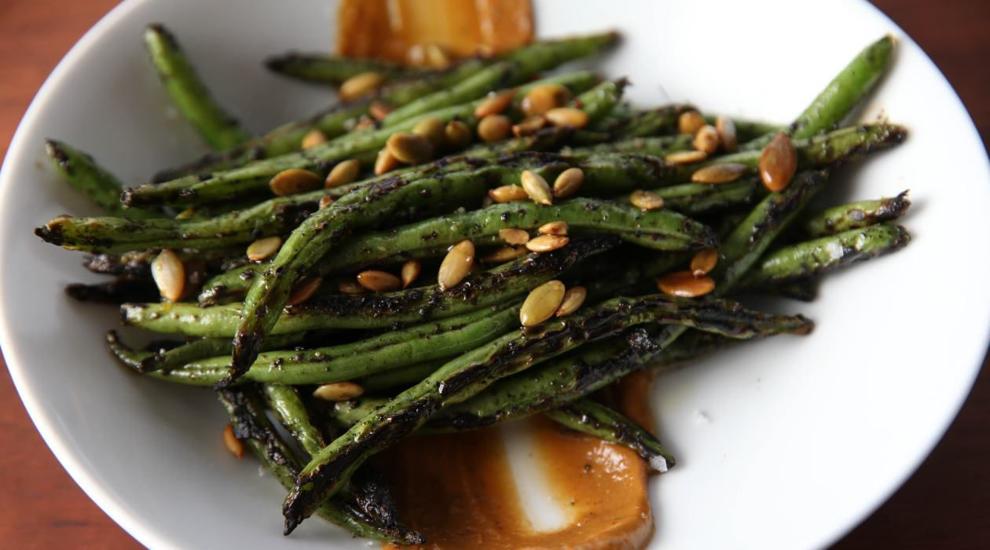 Open 5 to 9 p.m. Wednesday through Saturday.
Another Black Rock boite with sharp outdoor seating, Dapper does vegetables and cocktails worth a detour, among its many strengths. Get your chlorophyll levels up by necking a plate of Jesse Ross' notorious blackened green beans ($12), served with burnt onion aioli and pepitas. Clearly a Broken Garden Tools cocktail ($12) of gin, celery, parsley, lemon, black pepper and Moroccan spice is the pairing here.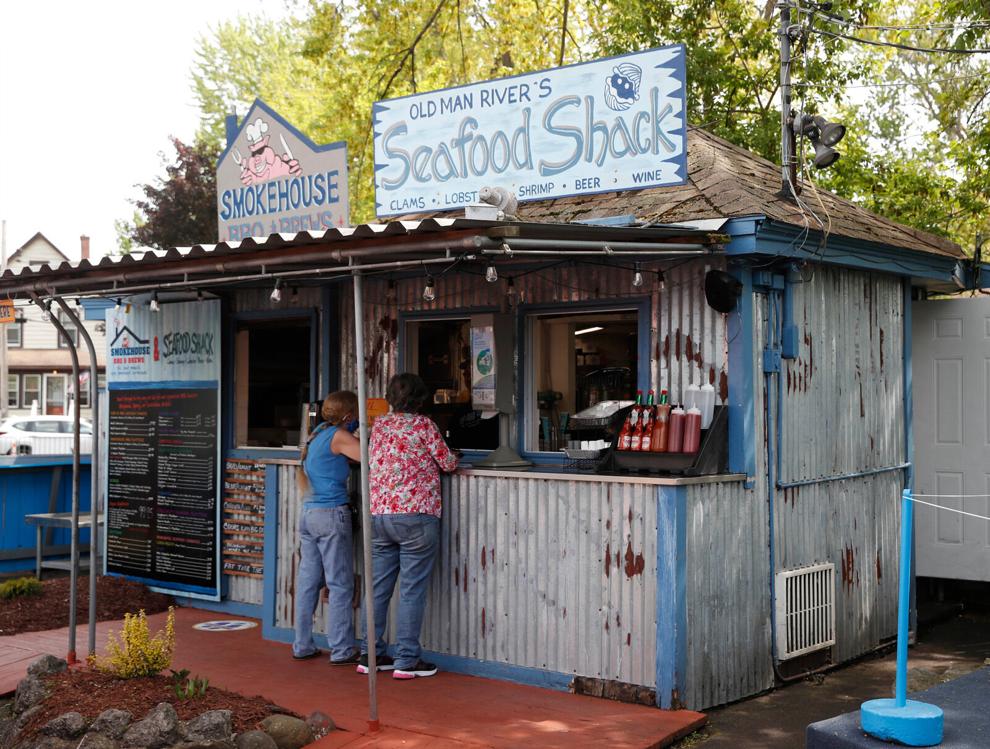 Open: Daily 11 a.m. to 8 p.m.
Fancy food is swell, but sometimes simple is best. For years, as the weather eases, Tonawandans find their way back to the clam shack behind the big blue whale. Among the burgers, dogs, fries and ribs, are clams, raw or steamed. Grab them by the plateful, along with melted butter, hot sauce, lemon and other things needful.
Tell me about your favorite seasonal place (not open year-round), at agalarneau@buffnews.com for an upcoming story.