I love getting asked where folks should go to dinner, because answering that question is my job.
Lately, when people ask me where to experience the new hotness in Buffalo-area dining, here's what I tell them. I'm sure you have your own favorites, too, but here's mine.
My favorite restaurant in Western New York is in Hamburg. It's my No. 1 because it slays at all aspects of the day.
Breakfast sandwiches here come on a housemade croissant or biscuit. All baking is done in-house, including the rye bread for the pastrami sandwich.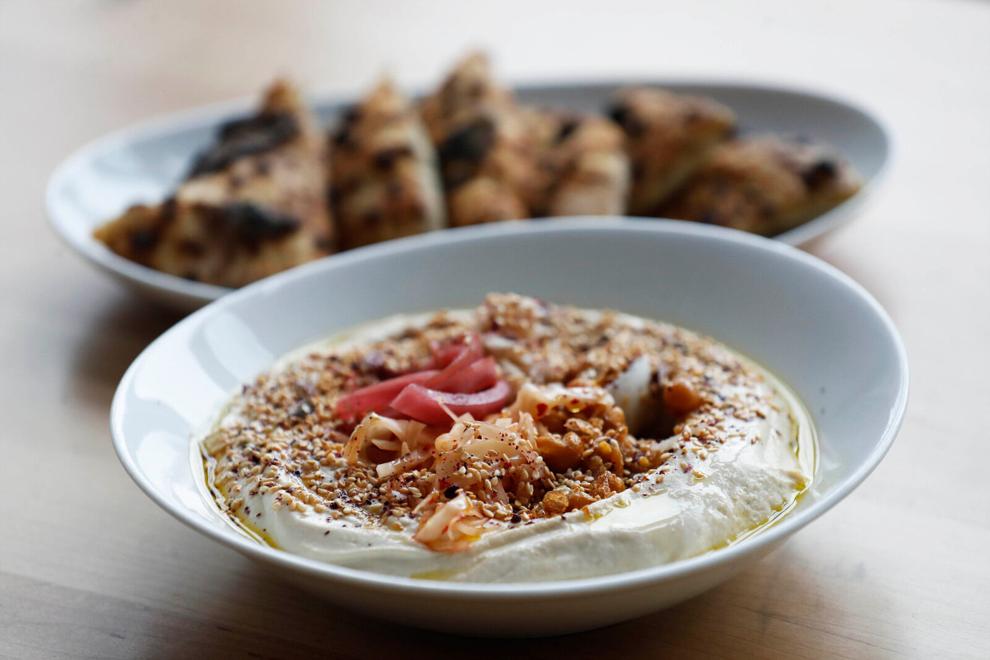 Lunch can be top-flight fresh hummus with baked-to-order laffa bread. Dinner can be crispy pork ribs served on polenta with herbs and chili honey, or one of the best Neapolitan-style wood-fired pizzas in town in flavors like chorizo and corn. 
Add an impeccable cocktail program and stunning desserts, and you'll understand why this Hamburg spot can be difficult to book. Plan accordingly.
Prime cuts of meat and seafood, augmented with delicious, eye-pleasing companions is how Vincent Thompson and his team pack the spot, which has expanded seating and a water-view patio.
From a kitchen centered around a wood-fired oven and grill emerges a menu that flows from local pristine produce to straight-up finery like foie gras.
White cheddar popovers are a must. The Brussels sprouts have converted many a tiny-cabbage hater, fried to a frizzle and tossed with bacon, walnuts and pickled mustard seed.
Steak is prime, the smoked lamb shank on barbecued lentils soulful, and the grilled fennel-chicken sausage with nduja vinaigrette and crunchy pickled giardiniera is transporting. 
Reservations are suggested.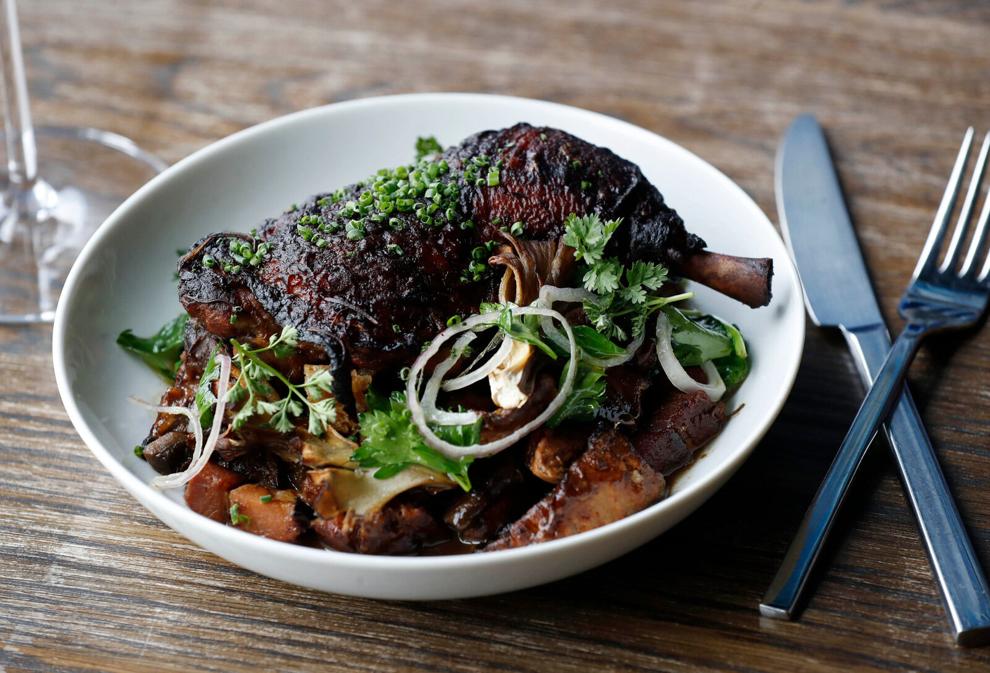 The next-generation Lombardo place across the street from Ristorante Lombardo has brighter, lighter food, including more vegetable-centered dishes like fennel in chile butter.
Michael Giambra's version of coq au vin is worth a stop by itself. How he manages to weld fresh herbs into chicken skin and have it emerge in that bronzed glory, supported by bacon, spinach, parsley and croutons to soak up the sauce, I do not know. But I am certain it's worth the time for carnivores.
Wine is a particular strength, an excellent place to try something you've only heard about, and get an education thrown in from the well-versed servers.
And save room for the panna cotta.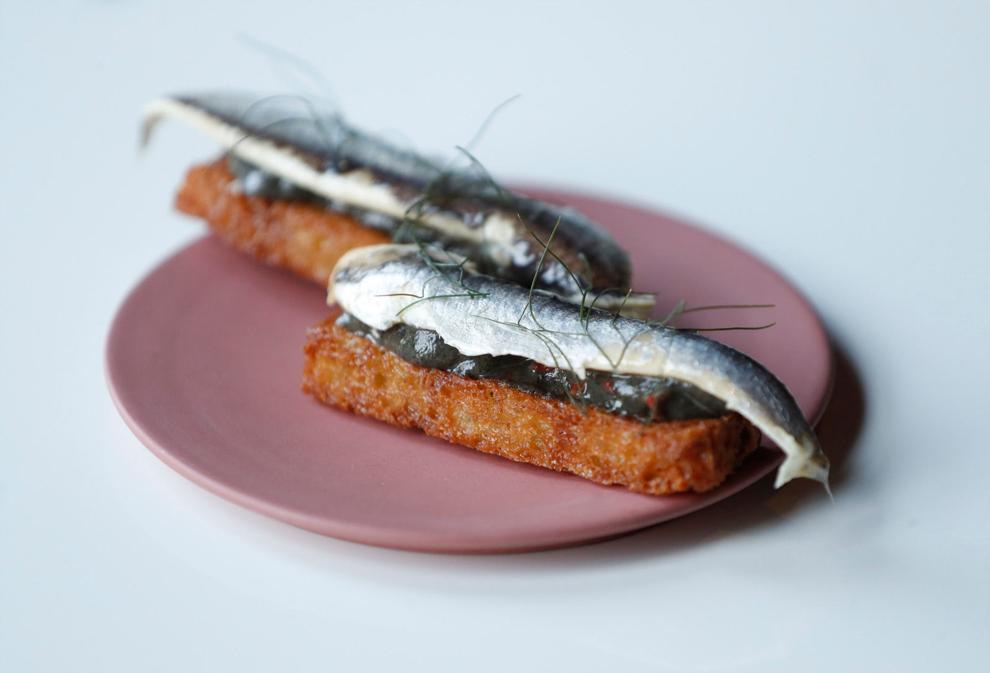 The most creative restaurant I've ever seen has been delighting visitors with the closest thing to a tapas-style menu available in Buffalo. There are usually 10 choices under $10 on a menu designed to entice eaters to explore.
A dish of French breakfast radishes and citrus lovage butter is $6. Spanish anchovy with pan con tomate, $4. Elotes, grilled corn, is $6, except that instead of the usual Mexican framing, Waxlight went with Korean gochujang on its Oles Farm ears.
Bigger plates include Canadian ruby trout in minted cucumber broth ($30), and a Plato Dale half chicken that's been brined in honey and whey, roasted and served with crispy potatoes, roasted tomatoes and cheesy chicken gravy.
Cocktails are among the best, including an extensive list of housemade nonalcoholic sodas. Wine comes with an education, as well.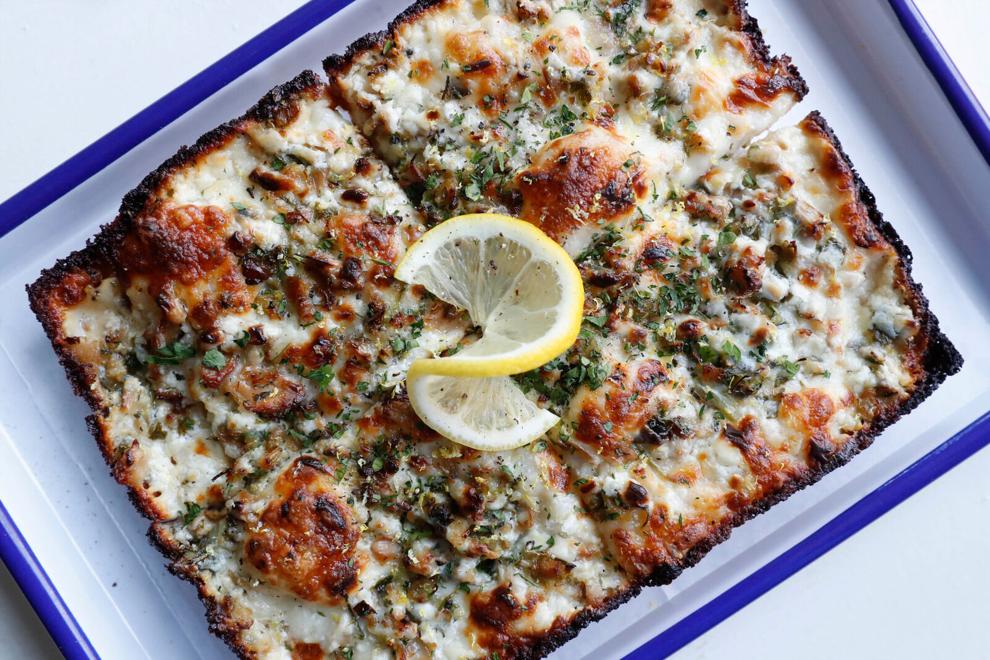 The reason Marble + Rye has the best happy hour in town is because $9 gets you an excellent simple cocktail and terrific snacks. But don't let that stop you from exploring the more elaborate cocktails, like Marble + Rye's lush grasshopper, a decadent sipper that really turned me around on froufrou drinks.
That serves as an excellent launching pad into its tiny menu of near-perfect dishes. 
Haven't had that Detroit-style pizza the kids have been talking about? This style of pizza, baked in a rectangular pan overflowing with cheese, gets a rim of crisp cheese in every bite. The pepperoni and Bolognese versions are certainly satisfying, but the clam and lemon number reformed my mistaken notions about clam pizza.
Sichuan-inspired cucumber and cabbage salad, an outstanding burger of grass-fed local beef and desserts like a frozen sphere of lime curd dipped in white chocolate and served on graham cracker crumble make this an all-hits menu.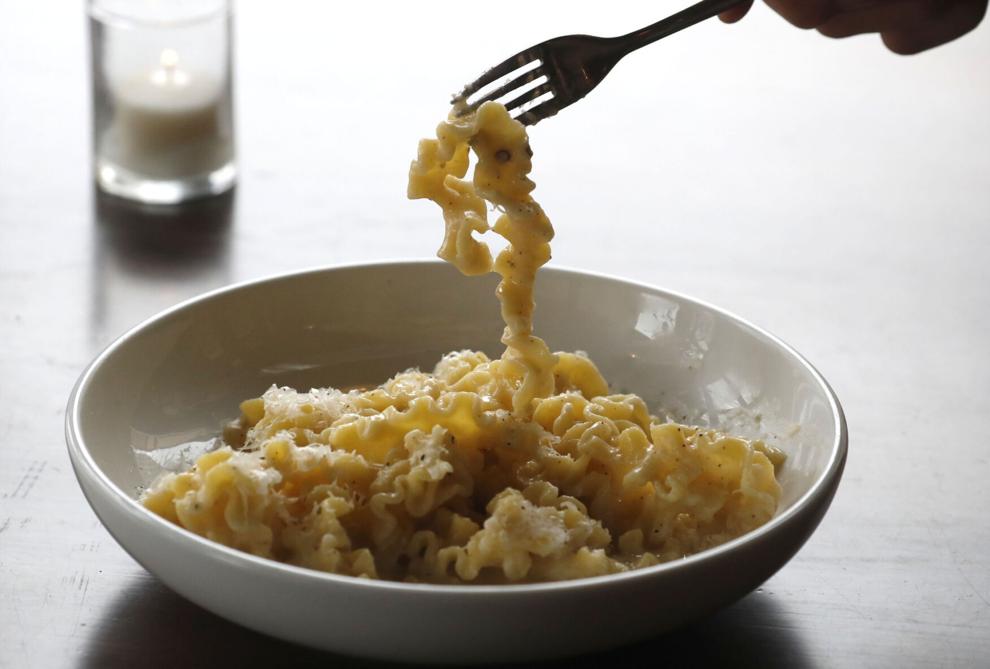 This temple to handmade pasta presents an entire menagerie of pasta shapes, with sauces designed to match. The level of craft is serious here, but the kitchen's work is presented in an unstuffy atmosphere – the dining room windows open to let the breezes in.
Try the cacio e pepe, mafalde pasta simply seasoned with pecorino romano cheese and black pepper. Or the aglio e oliva, linguine pasta with toasted garlic, taggiasca olive pesto, tomato and parsley. Or casarecce pasta with mushrooms, spinach, gorgonzola cream and walnuts.
Try something different. Life is short.