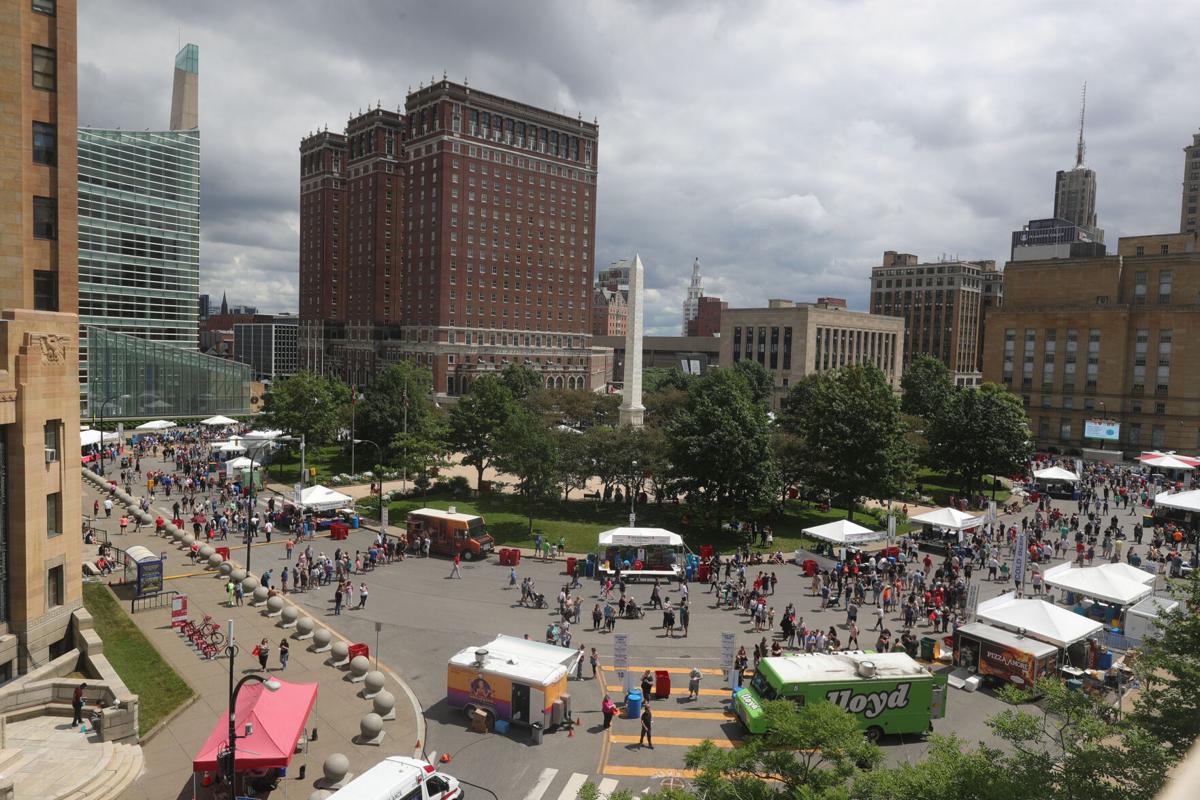 To regular attendees, the 2021 edition of Erie County's premier food festival might well seem like Taste of Buffalo Lite.
Tastes great, less filling – of city blocks, at least.
With 23 restaurants and food trucks participating, it takes half the space of prior years.
Saturday's edition, under pleasant weather conditions, drew a noticeable lighter crowd, making it easier to get around. Tickets are $1, handed to workers instead of cash.
Considering the multiple changes in safety regulations during the run-up to the event, marketing was a nightmare for event organizers and prospective restaurant participants. It's a minor wonder they pulled it off at all, and I'm sure they would appreciate your support.
With a tip of my hat to the hardworking cooks – most serving the masses with skeleton crews – here's what caught my fancy.
The Gusto Critic's Choice Award, best in show
Short rib poutine, 5 tickets
Local Kitchen and Beer Bar, Booth 3, 88 W. Chippewa St, 849-1000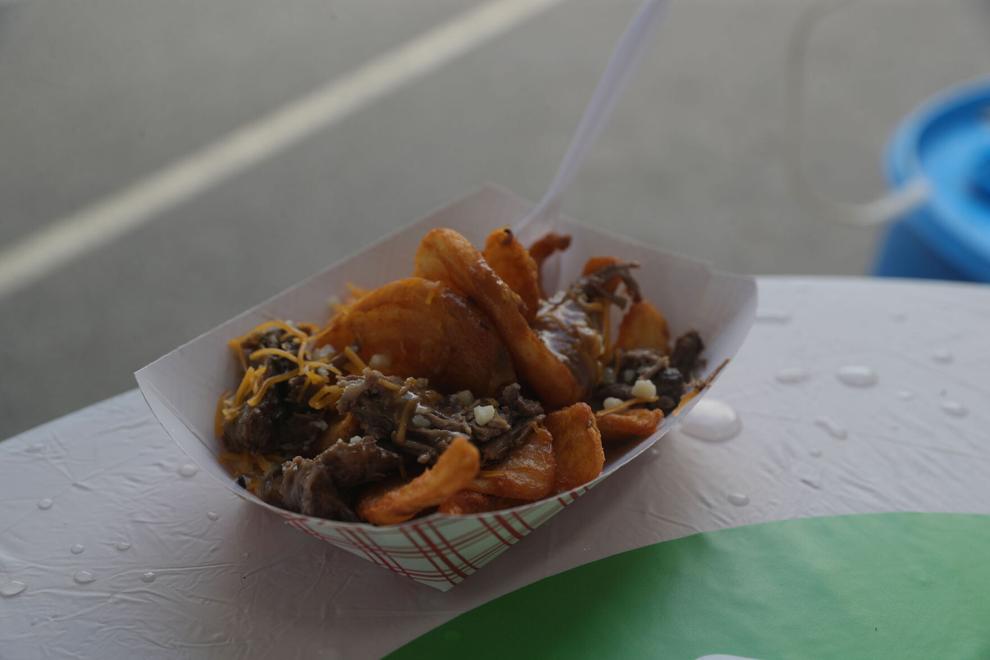 My heart doesn't warm to fried food made off-site, stored in batches, and handed out at room temperature. Local Kitchen fries the coated ribbon-cut potatoes at the back of the booth, then ladles on rich bronze gravy and silky shreds of pot-roast-tender beef.
Cheese curds would've been nice, but the shredded cheddar got it done. At first bite, I had to go find a place to sit down, to concentrate. Now this was a splurge-worthy dish – festival food that'll make you happy you stood in line.
Gusto Critic's Choice Healthy Option Award
Cucumber salad, 3 tickets
Water Lily Café, Booth 15, 3800 Union Road, Cheektowaga, 288-9940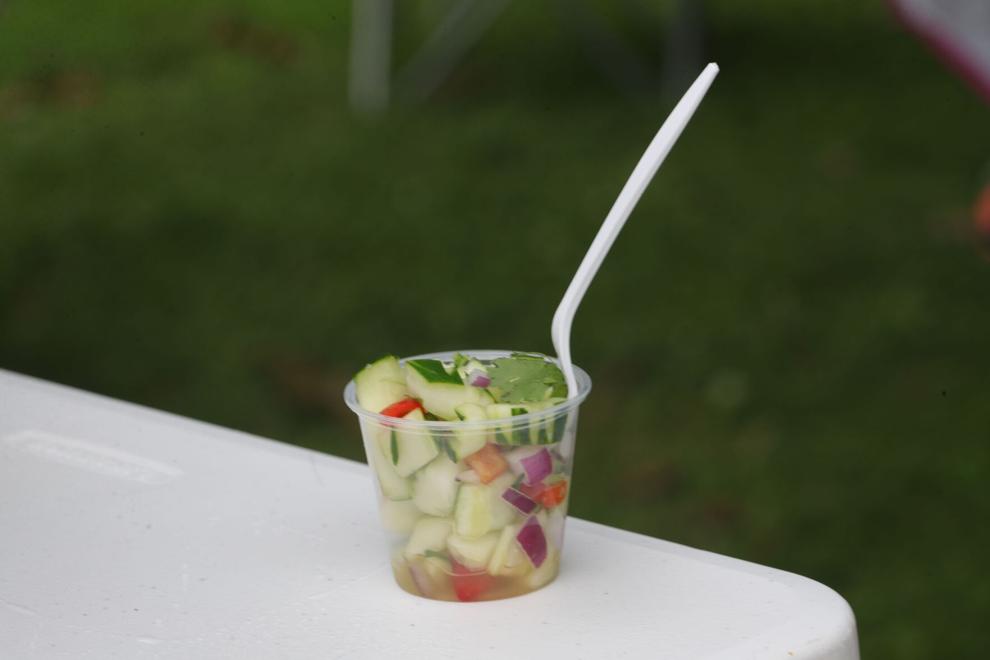 "Refreshing" is usually applied to beverages, but the word fits this chilled salad to an ice-T. Bites of chopped cucumber, red onion, red bell pepper and cilantro, dressed in a simple, slightly sweet vinaigrette makes it a salad I wouldn't mind drinking. In fact, I tossed back the juice in the bottom of the cup, but I'm a smidge odd that way.
Porchetta slider, 3 tickets
Osteria 166, Booth 2, 166 Franklin St., 858-3118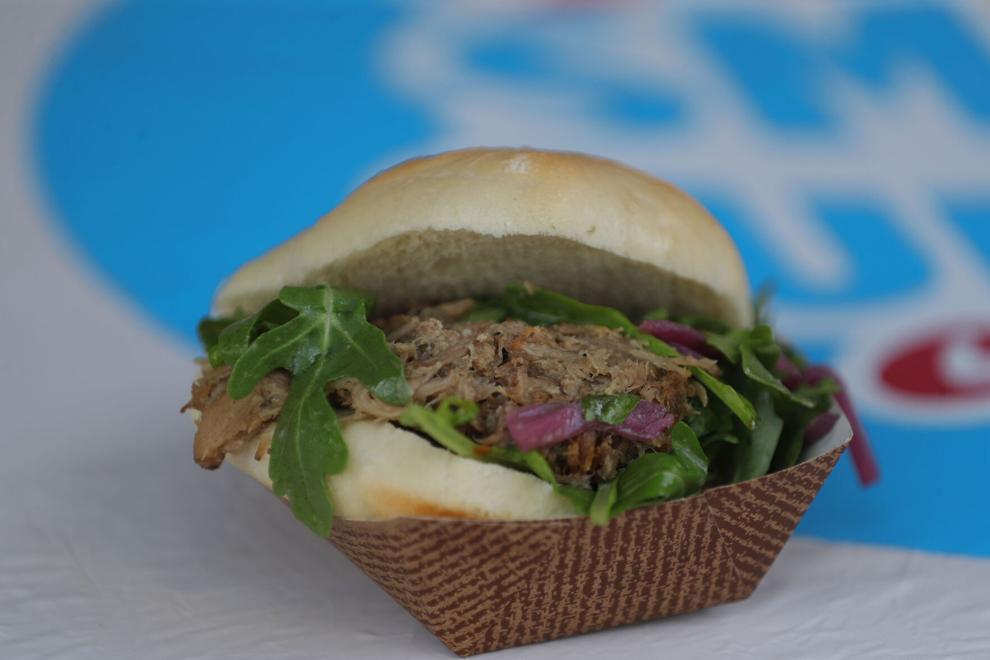 The sweetness of long-braised pork, accented with fennel and soaked in savory cooking juices, with arugula fronds adding a peppery bite, makes this sandwich a bargain.
Vegetarian honorable mention
Chana masala, 2/4 tickets
India Gate, 1116 Elmwood Ave., 873-3333
The India Gate butter chicken is justly popular, but the curried chickpeas are even better. Tomato, ginger and warming spices make chana masala one of my favorite things to stir into rice – and its stewlike consistency means it's just as good from a booth as from a restaurant.
Seafood honorable mention
Garlic grilled shrimp skewers, 2/4 tickets
Alex's Place, Booth 21, 8322 Park Road, Batavia, 585-344-2999
These shrimp hold their own on the barbie. Husky with garlic and duded up with a bite of caramelized fruit in each curled crustacean, their skewerized design also makes them easy to eat one-handed in a crowd.
Sweet Melody's, Booth 19, 8485 Transit Road, East Amherst, 580-3227
Help yourself to all the syrup-covered whipped cream extravaganzas you'd like – they're plentiful and will get you where you want to go. Me, after a day of eating in the heat, I'm looking for a cooling treat that'll leave me light on my feet: mango sorbet, like a cooling washcloth on the brow, in tropical flavor.