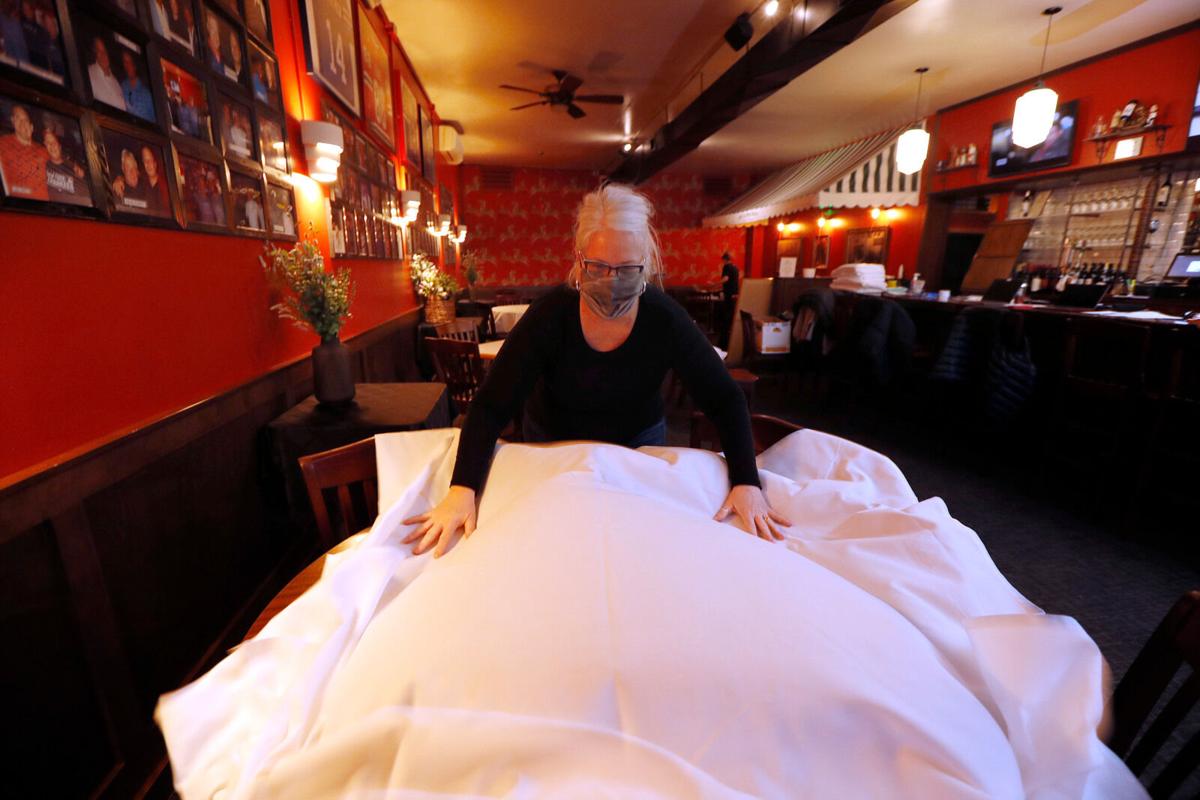 Joe Jerge was ready to quit and move to Tennessee.
Ten months into the hardest stretch in restaurant history, Jerge and his crew at Lackawanna's Mulberry Italian Ristorante had already opened and closed three times. Every resurrection required the stress and cost of coordinating perishable inventory, and even more perishable people.
Then on Wednesday came news of the preliminary injunction allowing Erie County restaurants to reopen dining rooms under "yellow zone" restrictions. Jerge was originally told restaurants that weren't part of the lawsuit couldn't open, which is when he thought about giving up.
"I was on the verge of tears," said the 16-year restaurant veteran. He was describing his thoughts at the time, but those words echoed the voices of a hundred restaurant owners and workers in Erie County and beyond.
"We can never win. This is just not worth the trials and tribulations of opening and closing, and the concerns about people's health and all those kinds of things that just weigh on you," he said.
Then on Thursday, Erie County announced all restaurants would be allowed to open, abiding by "yellow zone" restrictions.
Dividers are needed at bars, but bar service is allowed. Dining rooms are limited to half-full, and other precautions, but open for business.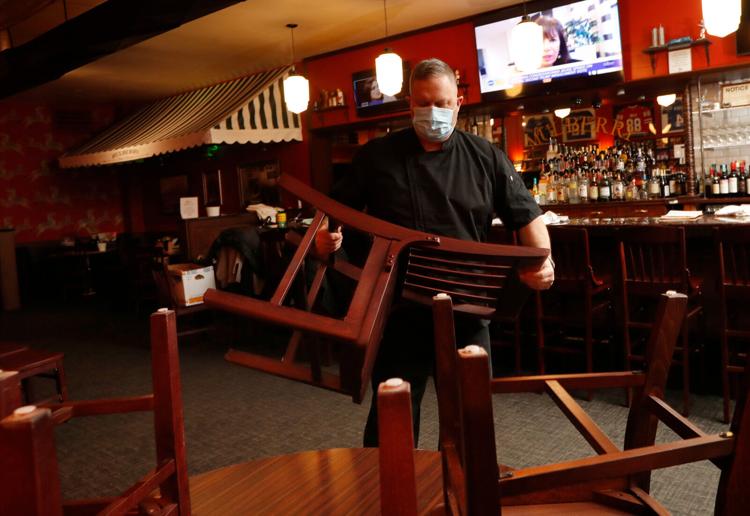 Gov. Andrew Cuomo's office released a statement that made clear that despite the state fighting the suit, the state Liquor Authority would be looking for "yellow zone" compliance, too.
So far, Six Flags Darien Lake is still closed. But if you want a make-you-scream roller coaster ride, running a restaurant will get you most of the way there.
"This was great news from the county," Jerge said. "It really put the wind back in my sail, and some of the others here were just expressing their joy. It's just a relief for a lot of them to get back to work, and do what we love to do. This is what we love to do."
Mulberry is opening for lunch at 11:30 a.m. Friday, until 9 p.m. "Saturday, I'm just going to do a brunch and lunch from 11 a.m. to 3 p.m. because I do not want to force my employees to be here while the Bills game is on. Because I'm sure they all made plans for the game, not thinking it would be" open.
(That's the kind of boss this guy is.)
"Then Sunday, we're gonna reopen and stay open seven days a week thereafter."
Jerge said that after phone conversations with several local elected officials, he's hopeful the people imposing coronavirus precautions will do better at taking restaurant owners' precarious positions into account. 
Here's where you have to stay with me, dear reader. Because if the people of Erie County don't respect coronavirus safety precautions, this joy will be short-lived.
Jerge and a hundred more businesspeople like him have exhausted their mental, physical and financial capabilities keeping their businesses running, and employees working, however and whenever possible.
The reserve tank is empty. If restaurants in Erie County have to close for the fourth time, Jerge and Mulberry are probably done. 
"We've opened and closed three times already since March," Jerge said. Whether it's forced by an appellate court overruling the preliminary injunction, or another cause, "I don't think we can go through it again, I just don't think mentally that we're built to go through this."
The spring's restaurant die-off will be profoundly worse, and take a place you love, maybe.
The Buffalo Bills have a home playoff game, and people who have all the reasons in the world to celebrate will do so. Vigorously.
If they don't take care to follow the well-established rules to help avoid coronavirus transmission, some will spread it, and some will get sick.
If the numbers of sick rise, at a certain point the state will close restaurants again. Some for the last time. These are the facts.
Please, dear reader, celebrate with all the joy in your heart. But do it safely, and encourage your fellow fans to do the same. Beating the virus is a team game, and we have to play smart.
Hopefully the Bills will win the Super Bowl. If you want to sit in the Mulberry bar and watch Josh Allen throw dimes to Stefon Diggs next season, we have to be smart.