Restaurateurs who shepherded their operations through the first coronavirus shutdown are sick to their stomachs, watching case numbers rise again. Public health authorities have warned more restrictions are coming if the people of Western New York aren't more careful.
Worn by the extraordinary challenges of trying to stay in business, restaurant owners and employees can feel it in their bones.
Running a successful restaurant was hard enough when things were normal. Today, restaurants steer a precarious path between health officials – armed with crippling fines and mutating guidelines – and customers who choose to walk in and debate safety rules.
Beginning Friday, bars and restaurants in New York must close by 10 p.m. Restaurants are limited to curbside, food-only pickup after 10 p.m.
This is a time of reckoning for restaurateurs in Buffalo and beyond. Seasoned professionals are reconsidering life choices. Getting out is on the menu, along with narrowing down operations and trying to cling to life.
Expanded patios that let some of the nimbler places make money while the sun shone are shrinking as sidewalk slush season grows nearer. Government aid was a drop in the bucket, then the yellow zone restrictions – a four-person party cap and an earlier closing time – just poked another hole in that bucket.
Pivoting and diversifying
The March shutdown order arrived just as Mary Ann Giordano of Gigi's was about to host her favorite meal of the year, for St. Joseph's Day.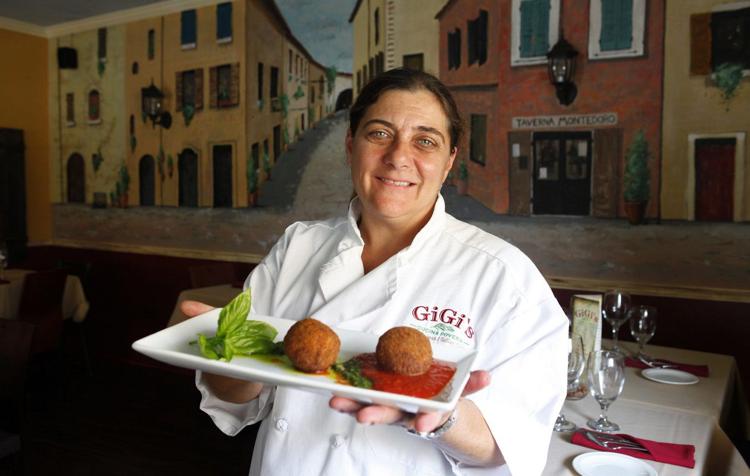 Giordano, a veteran chef who got to open her own place in 2013, in what used to be the Hourglass, did what she could to rescue the day. She boxed up her Sicilian seafood specialties and met customers at curbside.
Then, she pivoted to takeout. So far, Gigi's has closed for only two days, Giordano said.
She's installed an infrared heater on the patio. If people can enjoy eating outside on "a nice sunny day in the winter" in the Italian Alps, as she did, why not Buffalo? Inside, she's invested in an air purifier for the ventilation system.
She's hoping to get a share of the $20 million in Erie County aid for small businesses. Erie County will make that much in federal aid available to businesses of fewer than 50 employees, but that will only go so far.
Hopes of further federal aid in the near future are bleak. Operators in the U.S. have noticed Canada, Italy, France and other countries have figured out ways to financially support restaurants and other small businesses that closed, again, to fight the virus' spread.
Diversification is another angle Giordano has going. She's added a barbecue and soul food "ghost restaurant" to her lineup, only visible on GrubHub, called M.A.'s BBQ Pit. Smoked beef brisket, pulled pork with Carolina vinegar sauce and buttermilk-brined fried chicken are all available at 981 Kenmore Ave., whose signage offers no clue to the kitchen's diversity.
"I have to try to make sales any way I can," Giordano said.
Takeout-focused operations didn't have far to pivot. Feature Meals shut down walk-in business for 2 1/2 months, owner Michael Khoury said. Downtown Buffalo's office worker population is back up – to maybe 10% of its pre-coronavirus standard, Khoury estimated.
"It's not like a good living, but we're not losing money," he said.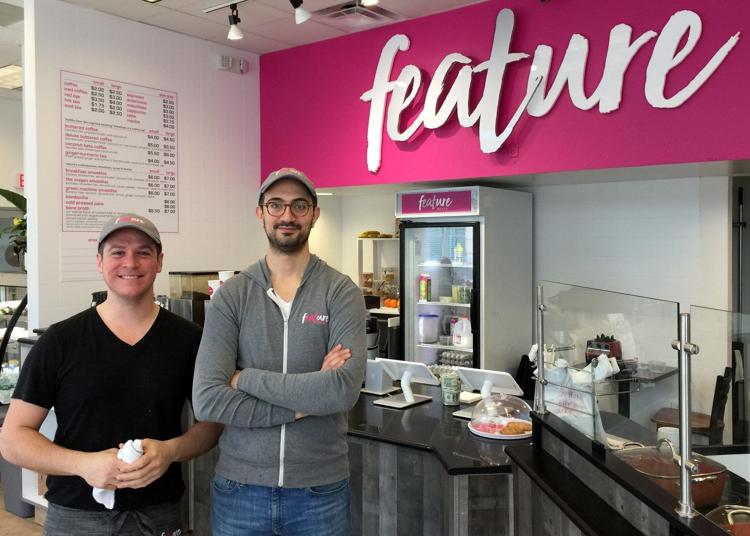 So many workers who do come downtown take Fridays off, so Khoury does, too. The problem, as he noted, is that the fewer days a week you're open, the more the weekly math can be clobbered by a snow day.
"We always take a hit in the winter period. Everybody, you know, you have one of those crazy snowstorms," Colter Bay managing partner Tony Martina said. "The only thing we really have going for us right now is there's nothing else to do."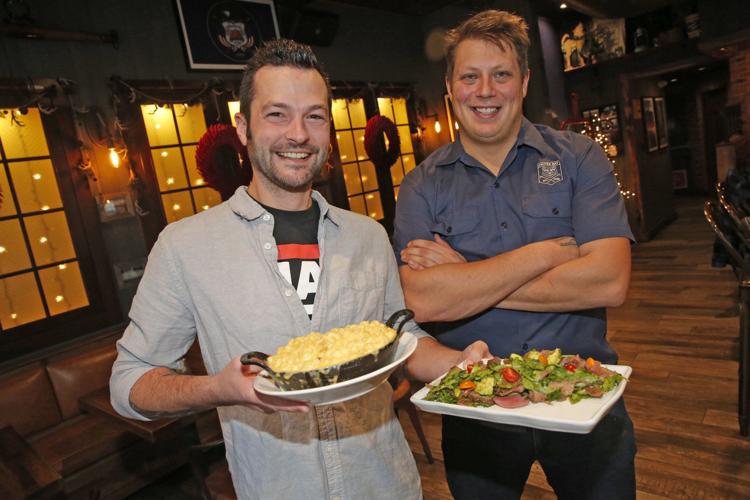 Like other restaurant lifers, Martina has been brainstorming ways restaurants can persist. Maybe small operations that can't pay their rent could join forces for the winter, he suggested.
"If push comes to shove, if somebody small faces having to go under for a second time, just because winter's horrible," Martina said, maybe one partly filled dining room, plus a second operation could "equal bills paid," he mused.
In the Five Points neighborhood, Remedy House owner Andrew Trautman is trying to create a winter oasis.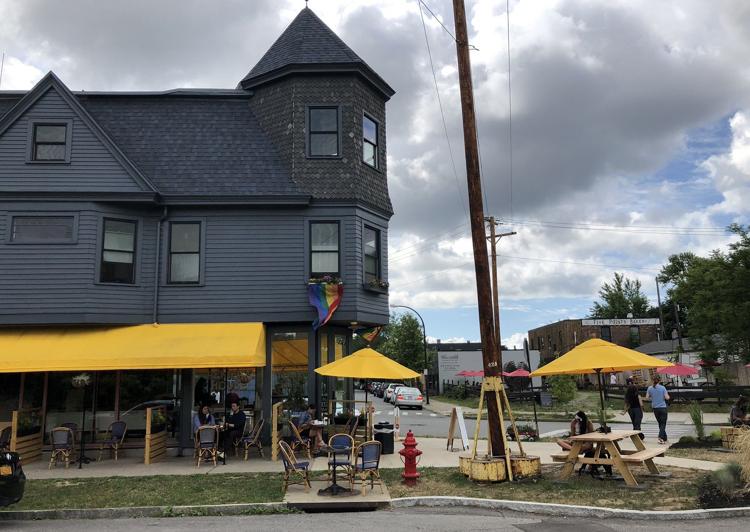 By installing heaters outside, underneath the eaves, they'll create "a little bit of space where you can linger, and wait for your food, and just kind of exist for a minute."
People have proven that fun is frostproof.
"We're going to try to promote 'bring your own blanket.' Everybody's got to bundle up, we've got to deal with how to do it safely," Trautman said.
'You do it because you love it'
On Genesee Street, Marble + Rye coped by turning to takeout, but bar business blunted by safety precautions has made finances precarious.
"We're doing pretty good when it comes to the amount of covers we're doing every night," owner Michael Dimmer said. "It's the fact that our bar business has been almost completely stripped away from us. It's a far cry from the nights a year ago when there would be three people deep all just hanging out drinking."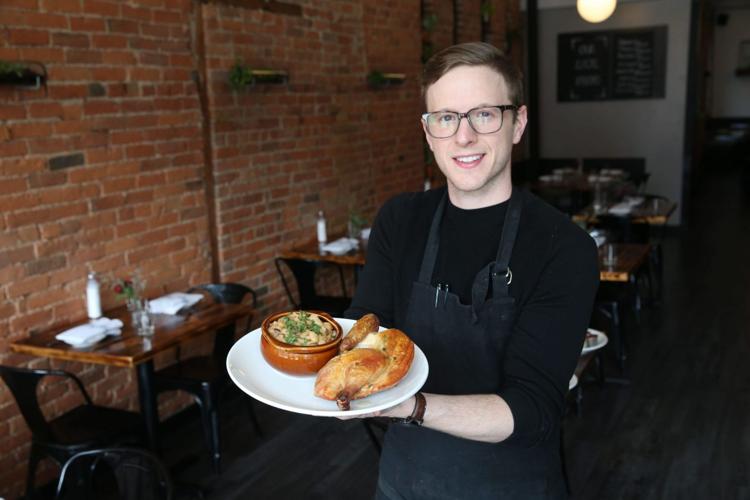 If restaurants have to shut their doors for safety reasons again, the fatality rate could climb dramatically. Many operations used up goodwill, cash reserves and flexibility from landlords and suppliers during the first shutdown.
"The last shutdown, our landlords were good with us," Dimmer said. "But I don't know that we'll be able to ask that again. 'Hey, why don't you just press pause on that again.' … So if we get another shutdown, it's definitely going to look a lot different than this last one.
In interviews with local officials around the state already living in the kind of yellow zone now in place in Buffalo and surrounding communities, life in such a zone is not without its effects.
"You don't show up every day for $400 a week, working 16-hour days, because you're trying to get rich. You do it because you love it."
When you can't even like it, "at what point do you step back and say, 'Well, this isn't really what I signed up for?'" said Dimmer, who recently became a father for the first time.
"If the regulations keep getting tougher, and things keep getting worse, and we get shut down again, I think that not only us, but a lot of other people in the restaurant industry are going to take a hard look as to whether it's worth it to keep fighting," Dimmer said.
"The thing that keeps me going, and (fellow owner Christian Willmott) going is our employees. I would never in a million years be able to just leave them hanging high and dry. So I'll keep fighting, as long as they're willing to fight with me."
The Buffalo News: Food & Drink
Get what you need to know about Western New York's dining and bar scene, including restaurant openings and closings, delivered to your inbox every Wednesday.