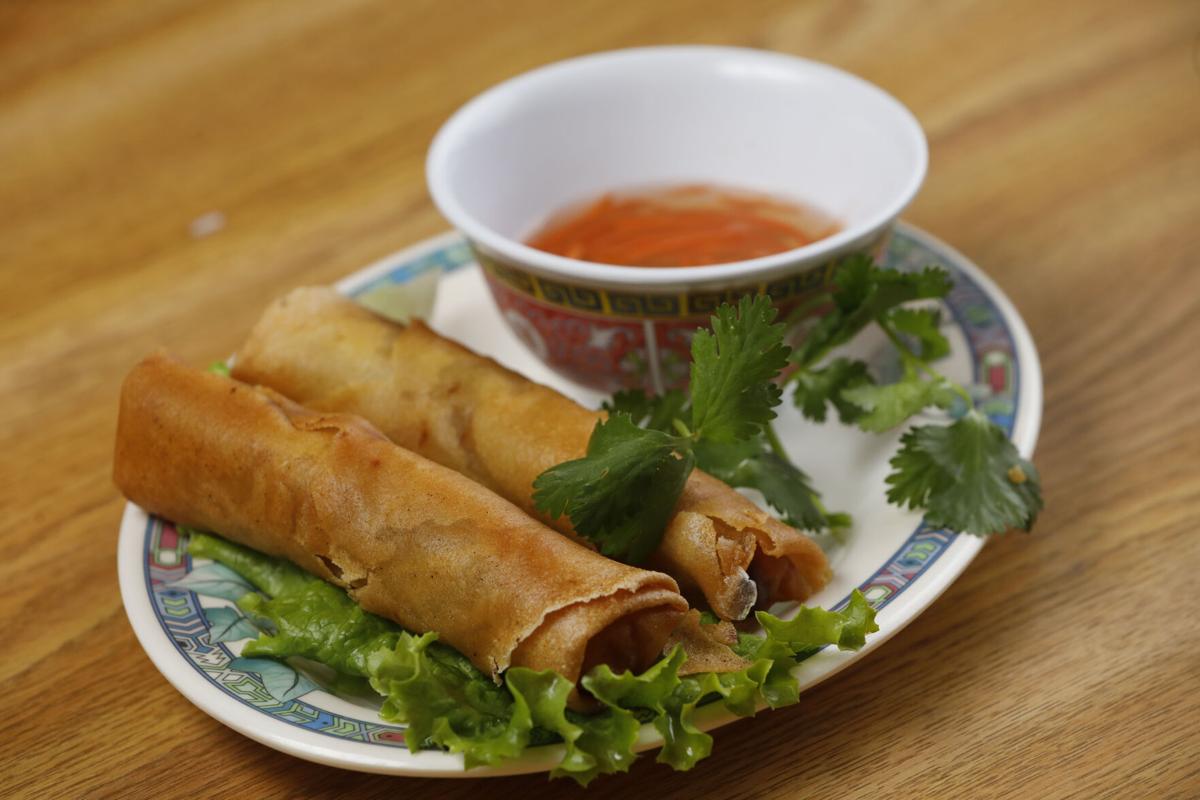 Over the course of 20 years, the restaurant landscape in Buffalo has changed dramatically.
Tastes change, business models change, audiences change. Then there was the year that closed all the dining rooms.
From time to time, I'll explore that question by celebrating dishes from local restaurants that stand as a beacon to navigate by in a world that can sometimes be hard to recognize.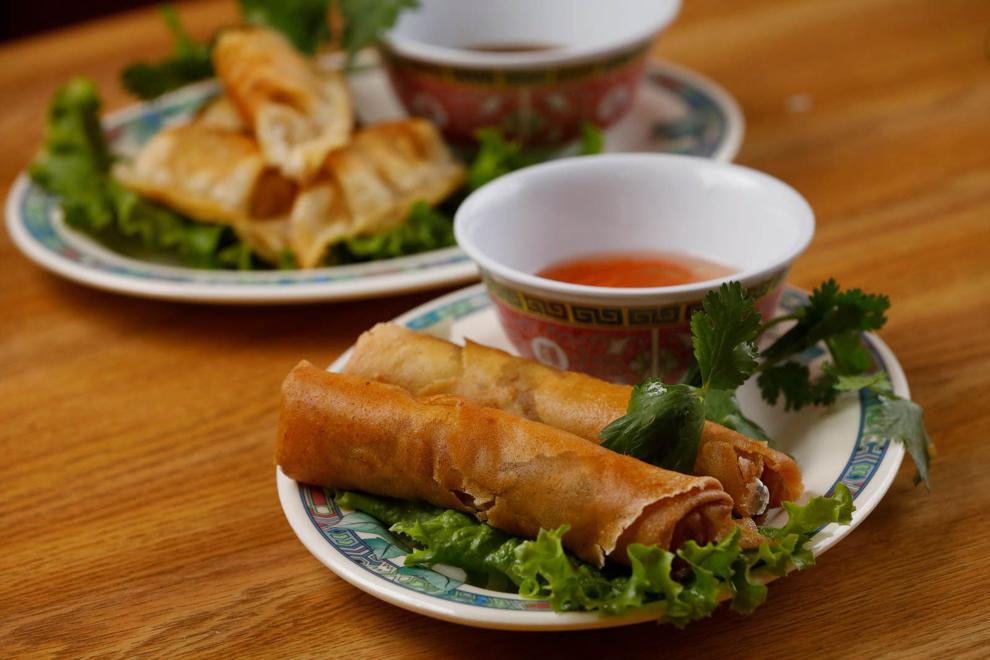 Today's nomination: The Vietnamese egg roll at 99 Fast Food, the Vietnamese restaurant founded across the street from City Hall. It moved to 3396 Bailey Ave. in 2005 after the U.S. government took Ho Van Nguyen's property and others through eminent domain to build the federal courthouse.
This particular Vietnamese egg roll did not earn its place of honor in my personal culinary pantheon through any particularly exotic spice. It's a thin wrapper rolled around ground pork, shredded carrot, clear bean noodles, and fried.
In the restaurant, it arrives piping hot. Experienced customers use the lettuce leaf it arrives with as edible insulation to protect their fingers as they dip the roll in the accompanying saucer of sweet fish sauce.
What makes the 99 egg roll so special to me is an ingredient you can't buy: consistency.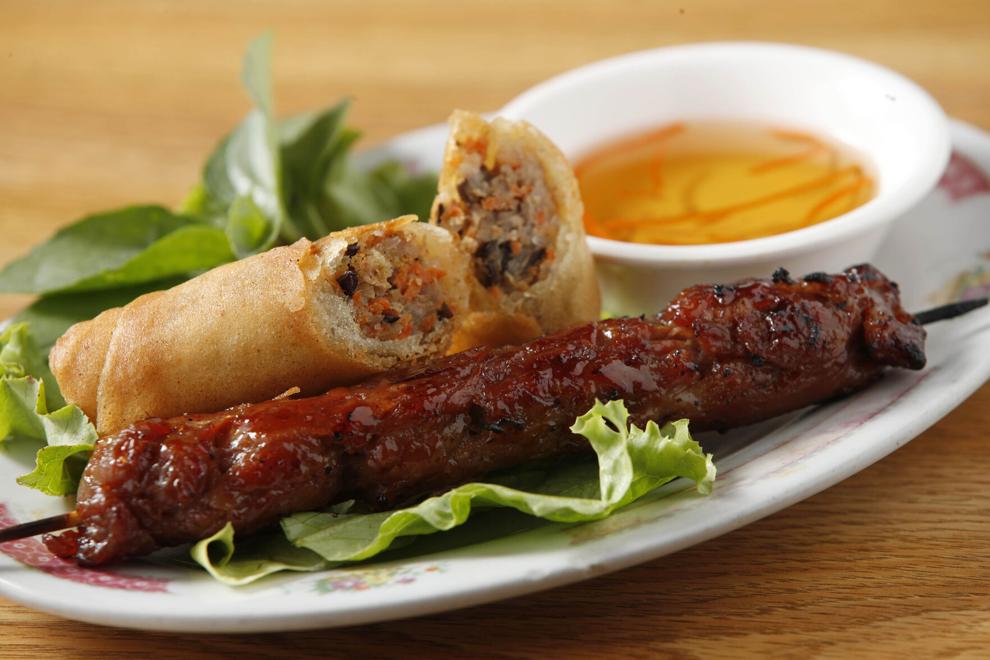 Every time I've had the roll, and they are legion, its shattering crunch is like biting into a time capsule, bringing me back to the shadow of City Hall. A sigh of satisfaction. Here is one thing of beauty yet undimmed by time and the abrasion of human endeavor.
In 35 to 40 other Vietnamese restaurants, I have chased the dragon. They all have a similar roll listed in the appetizer sections of their menus.
None of them met the standard. They're chewier, greasier and lack the audible crunch of the 99 version. (It also comes in a vegan version, with tofu instead of pork.)
This moment of low-key ecstasy costs all of $1.85 a throw.
Other rolls on the menu are worth considering, especially the fresh spring roll ($2.50), an unfried roll of soft rice paper wrapped around a bundle of rice noodles, bean sprouts and choice of protein (shrimp, pork, both, chicken, sausage or tofu). It's served with peanut sauce for dunking.
Beyond matters of taste and texture, 99's egg roll is a sort of medicine for me, a sacrament of centering. On bleak days when so many things seem flimsy, transient, fading, the roll is deep-fried evidence that sometimes good things do last.