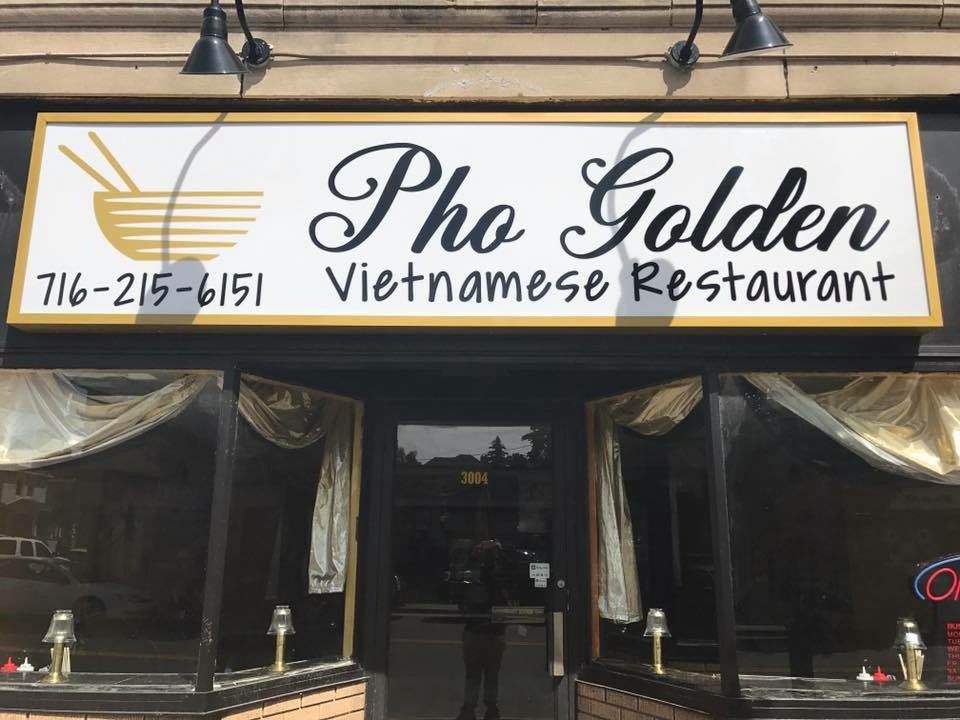 A new Vietnamese restaurant with an extensive menu of soups and other authentic cuisine opened on Niagara Falls' Pine Avenue in September.
Pho Golden, 3004 Pine Ave., offers one of the broadest arrays of Vietnamese dishes in the area. The space was last Pita Bros.
Owner Ly Vo is from Vietnam, said his son, Huy Vo. Pho Golden is their first restaurant. They decided to open there because after research, they found little Vietnamese cuisine in the Niagara Falls area. "We thought it was a good business decision to open one here."
The menu includes the usual phos, beef noodle soups in two sizes with add-ins ranging from rare beef to seafood medley, ($8.95-$11.95). There's bun, rice noodle bowls topped with fresh cucumber and herbs, with add-ons from grilled sausage to a combination of grilled shrimp, grilled shrimp sausage, grilled pork, grilled pork sausage and an egg roll ($8.95-$11.95).
Less common are dishes like bun bo hue, spicy lemongrass noodle soup with beef and pork ($9.95) and bo bua, a soft roll filled with Chinese sausage, eggs, pickled carrot and jicama ($4.95).
Hours: 11 a.m.-9 p.m. Monday-Saturday, 11 a.m.-7 p.m. Sunday. Phone: 215-6151.
Stay up-to-date on what's happening
Receive the latest in local entertainment news in your inbox weekly!