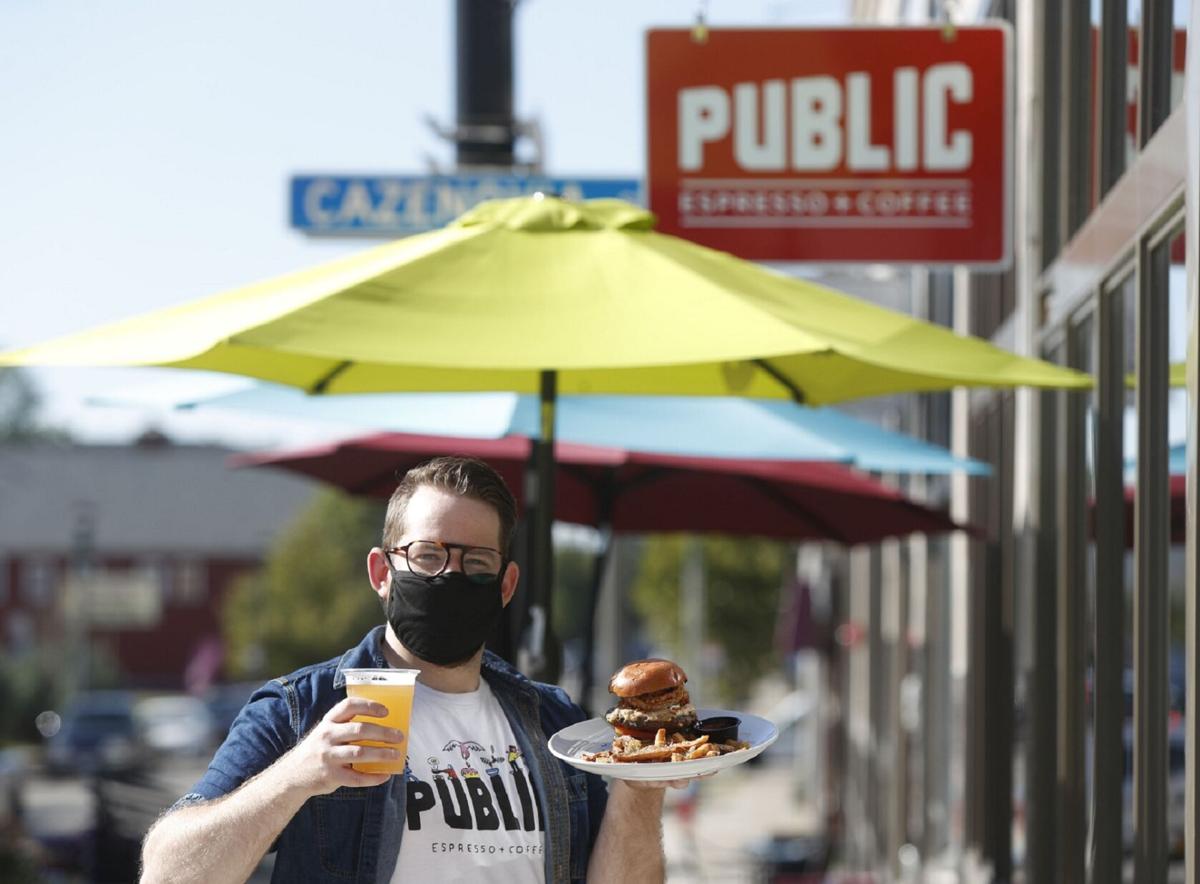 Like many food and drink businesses, Panaro's is in a desperate fight to survive.
The Allentown restaurant, owned by Mike and Tony Concialdi, has served housemade Italian lunch fare for 15 years, relying on nearby office workers, family, friends and returning customers. The approach was humble but effective: what began as a single storefront on Delaware Avenue tacked on a dining room, catering and food truck — the Rolling Cannoli — over the brothers' tenure.
But due to Covid-19, that progress is in jeopardy.
"We built up customers over the years, and it breaks my heart to think it's over with," said Mike Concialdi. "But we're not ready to just pack it up."
Panaro's, as well as restaurants such as Buffalo Soul and Radigan's, have pivoted their business to meet the demands of their customers, fit better within their neighborhoods and stay financially afloat despite 50% capacity limits.
"Everyone is trying whatever they can to make it happen," said Sam Scarcello, whose South Buffalo location of Public Espresso also has made a major shift.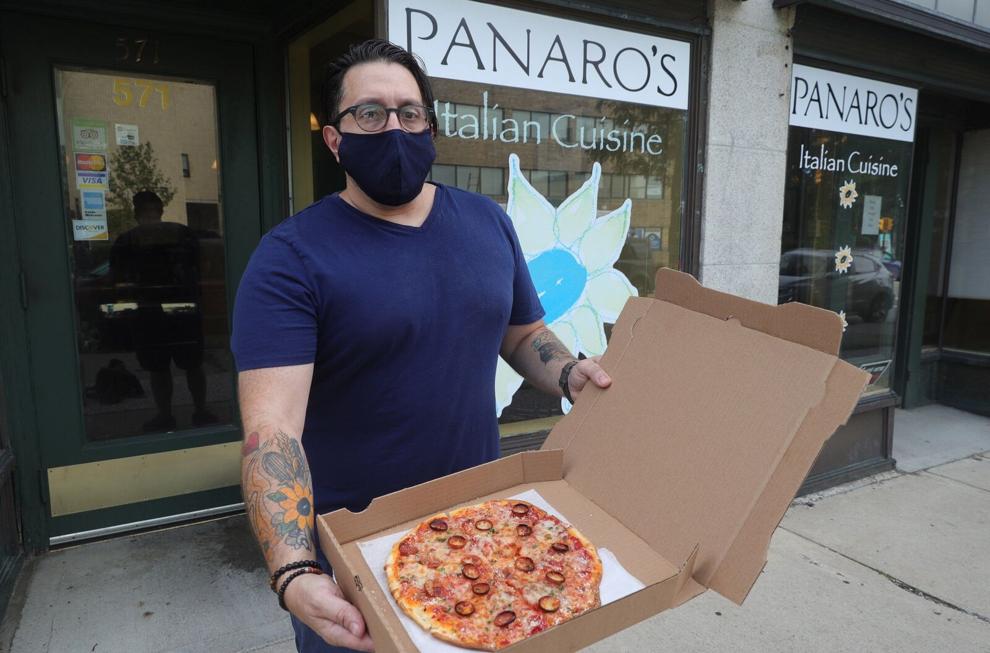 Panaro's swings from lunch to dinner
With only a fraction of in-person workers at nearby Benderson Development, the Alliance Advisory and the American Red Cross, Panaro's reliable lunch base has vanished. To adapt, the Concialdi brothers are abandoning lunch — long their bread-and-butter — and introducing a dinner menu in early September. 
Panaro's will offer takeout, curbside pickup and possibly delivery. But its dining room, which can fit 19 people at 50% capacity, will remain empty. Tentative dinner hours will be 3 to 8 p.m. Wednesday through Friday at 571 Delaware Ave., with online ordering encouraged at Panaros.net.
One comforting fact for existing customers is Panaro's dinner menu: Expect eight to 10 greatest hits from its lunch service. While salads and panini will no longer be offered, the chicken and eggplant Parmesans, braciole, 10-inch circle pizzas, pasta fagioli and meatballs stand out as entrees. Cannoli — including the coveted sponge candy variety — and cassata cake lead the desserts. 
Mike Concialdi admitted the change is a "last-ditch" effort to remain in business, but it's better than the "months and months of sitting around and watching everything unfold."
"I don't know if we're right or wrong," he said, "but it's about trying to survive now."
Coffee shop adds burgers at night
Why would a popular Third Wave coffee shop suddenly start selling burgers at night? Anything is possible during the pandemic.
"This was really born out of a combined need ... to drive people to our section of Seneca Street," said Scarcello, a Public co-founder. "It's a little out of left field for us — we've focused on coffee and doughnuts for years — but it's about surviving during this time."
Public Espresso chef Doug Benson has refined a "powerfully seasoned" burger recipe, which suits the Build-Your-Own Burger or specialties such as The Public Burger, topped with peanut butter, bacon plum jam, caramelized onions, cheddar and lettuce on brioche. Public cuts its fries by hand, before seasoning and serving with ketchup and vinegar.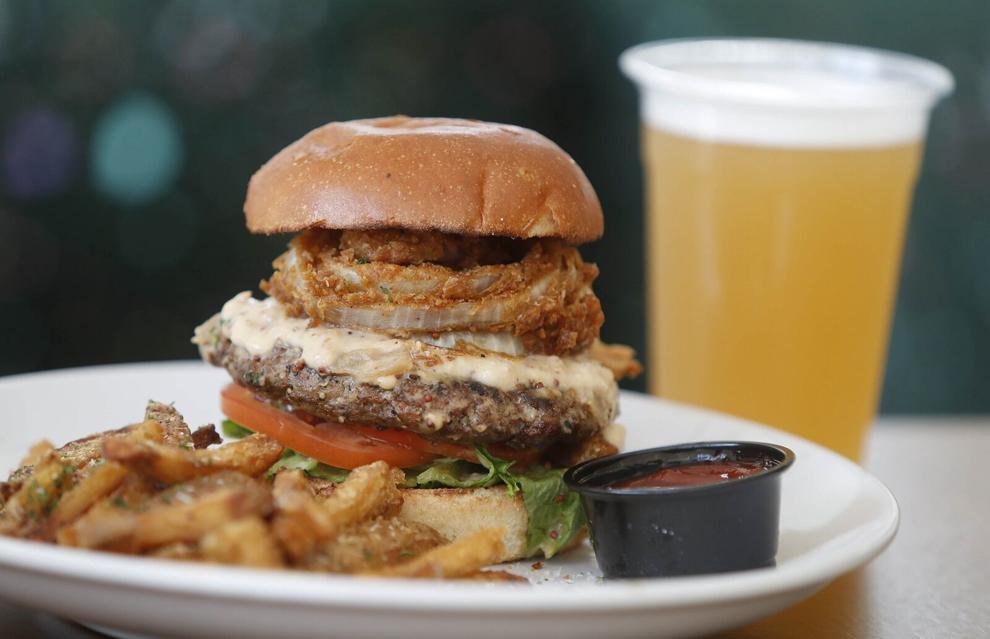 Since Public Espresso does not have a liquor license, Bottle Rocket's beer cannot be taken inside the coffee shop. Best bets for ordering both food and drinks is to embrace the shared patio — which extends along Seneca Street between the two businesses with eight tables, seating four people each. Customers can order Public's burgers to be brought to their table — even with a QR code for contact-less ordering — and also enjoy Bottle Rocket's beers, with 16 on tap and more than 120 in bottles. Patrons may also order Public's food to eat inside Bottle Rocket, where roughly 20 to 25 seats are available.
Burgers & Bottles runs from 4 to 9 p.m. Wednesday through Friday, 10 a.m. to 3 p.m. Saturday and Sunday. Weekend evening hours are likely to be added to soon. Public Espresso's downtown location is open from 8 a.m. to 2 p.m. and keeps the coffee and doughnuts focus.
"It's a groove that we find ourselves in that's working," Scarcello said of Burgers & Bottles. "It's our plan for the foreseeable future."
Buffalo Soul adds breakfast to the mix
So far, Buffalo Soul has endured the pandemic in decent financial shape. Co-owner Jamey Alexander credits that to a "heavy response from the community" once local businesses were under threat, plus the impact of the Black Lives Matter movement that has drawn greater attention to the business he runs with his wife, Brandy, and help from Brandy's sister, Satchel Thomas.
Adding breakfast in late July, then, didn't signal desperation, but a move to fill a void in the community.
"Customers were saying there are no more breakfast places in the African American community," said Alexander. "With GiGi's and Mattie's closed, there's no place for people get home-cooked breakfast."
Not surprisingly, soulful fare has been popular. Fish 'n' grits and shrimp 'n' grits have been the stars, elevated by a special cornmeal seasoning on the fish, Cajun-style shrimp fried in bacon fat, and creamy, comforting grits.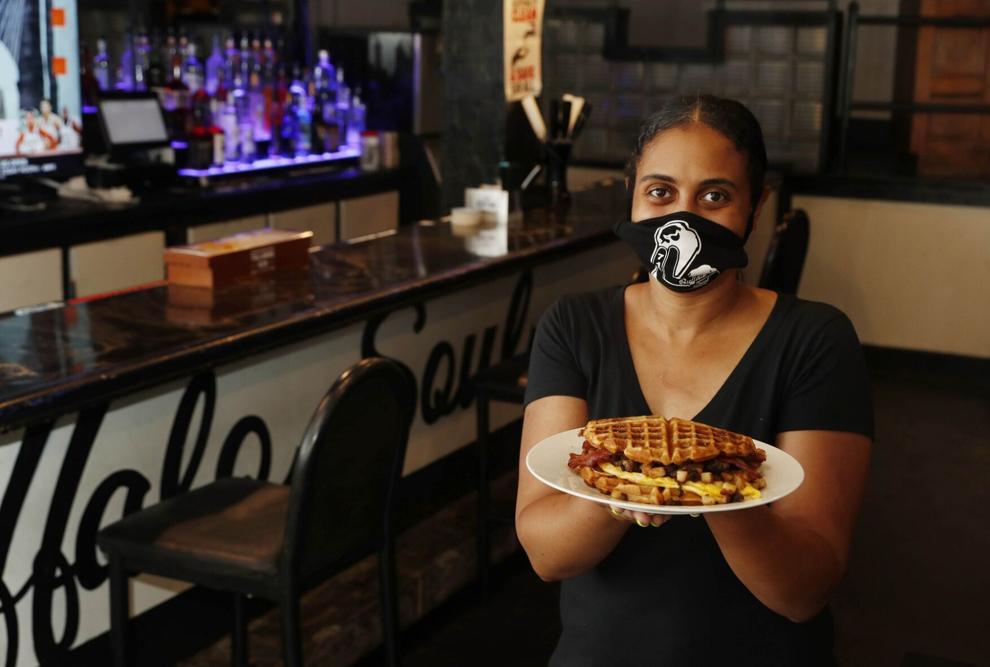 For big appetites, the Isaac — named after Brandy's grandfather — is an unusual option. It's a sandwich that loads bacon, eggs, sausage and home fries between two waffles, with the option to pour maple syrup on top. Sweet options, like the strong-selling Fresh toast, also dot the menu.
Breakfast is served at Buffalo Soul (454 Pearl St.), from 7 to 11 a.m. Wednesday through Friday, 10 a.m. to 2 p.m. Saturday and noon to 3 p.m. Sunday. 
Radigan's introduces Sunday breakfast 
Teena Collins, co-owner of Radigan's (4170 Southwestern Blvd., Orchard Park) since 2017, has done everything in her power — including implementing forward-thinking measures — to keep her Irish bar-restaurant viable during Covid-19. That's meant purchasing a $5,000 air filtration system, rearranging the bar to maximize distanced seating during approaching Bills games and recently adding breakfast for the first time to replace the late-night crowds that have vanished during the pandemic.
"We're trying to be ahead of the curve this time," said Collins, who runs the former Jack Devine's with her husband, Erik. She's thankful that the PPP loan sustained the bar through a few months, but she said she's putting her own money back into the restaurant now that her government funding has run out. 
Breakfast is served from 9 a.m. to noon, and if its popularity continues, Collins will consider expanding breakfast to Saturdays.
There's an Irish touch to the Collins' Sunday fare: the Irish Scramble weaves in bangers, an Irish sausage that's a little sweeter than the Italian version, and Radigan's crafts in-house corned beef — served in scrambles and part of the English breakfast — and slices the meat thinly for more tenderness. Mediterranean and Keto-Friendly pizzas are presented on a cauliflower crust, too. There are sweet options, too, such as the caramel apple French toast.
"We have been trying to figure out ways to pay our bills to get through this and get to the other side," Collins said. "Everything is down to 50%, and it's tough to pay your bills, rent, utilities and employees."