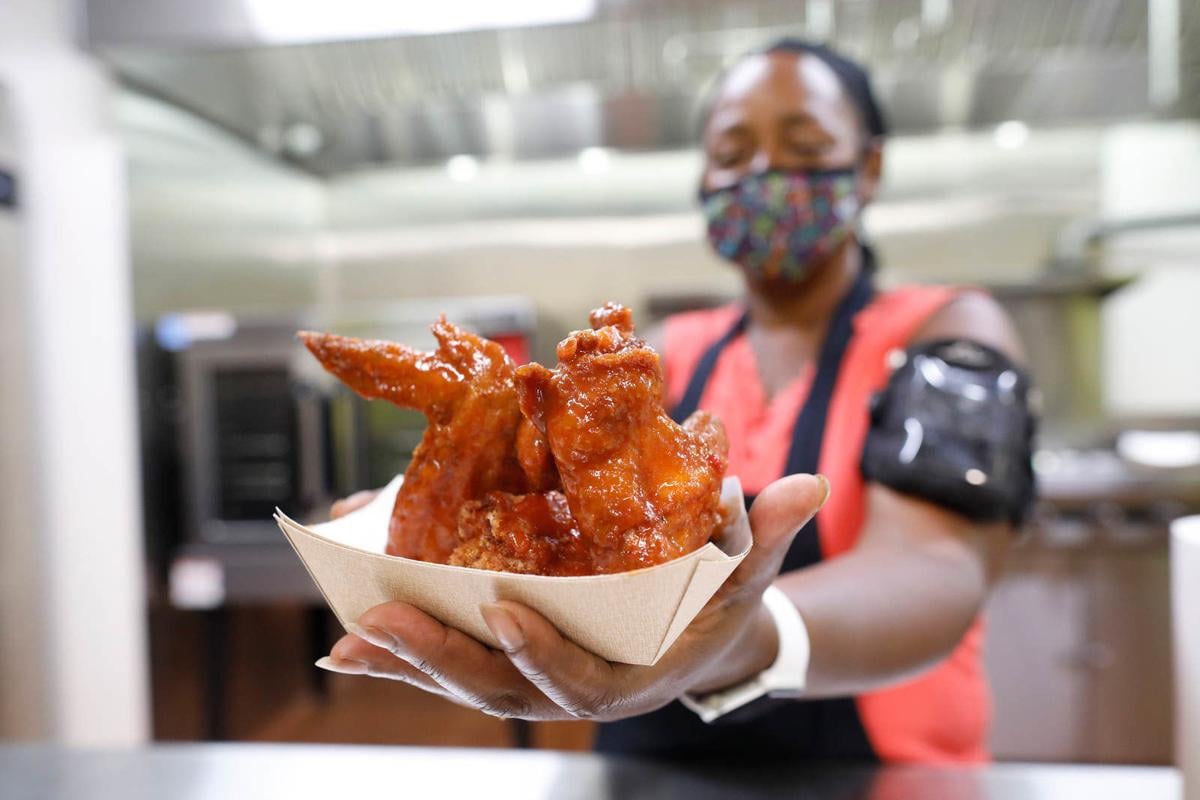 Think you're a Buffalo wing expert? What do you think of mumbo wings? Case closed.
You have never heard of mumbo wings? Ask your parents. (Or grandparents.) If they were of an eating and drinking age in the 1960s in Buffalo, there's a good chance they'll tell you about John Young's Wings 'n Things, and his chin-wiping-good chicken parts places.
No accounts I've found dispute the canonical Anchor Bar nativity story's blessed essentials. All the clues are there: Teressa Belissimo in the Anchor Bar with the Frank's RedHot.
The timeline of what the world knows as "Buffalo wings" started there, in 1964. Drums and flats separated, fried to a crisp and tossed in cayenne-vinegar-forward sauce and butter, sallied forth to circle the globe.
Pull the camera back a notch and ask: Who started selling Buffalo, as in the people of the city, chicken wings, fried, in spicy sauce?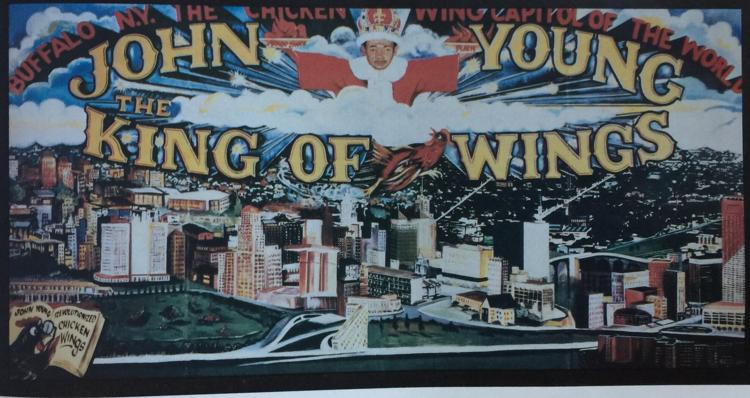 That answer to that question is: Young, who had several Wings 'n Things places open on the East Side since 1963. His wings were whole – drum, flat, and tip still joined. Breaded, fried, and dipped in sweet-sour-spicy "mumbo" sauce. He sold them at 10 for a dollar, and chicken necks, and backs, too.
Young was the first to make wings popular in Buffalo. He did not try to claim more credit than he deserved on this point. Mumbo, Young said at the time, had its roots in Washington, D.C.
"In 1963, Young heard about a restaurant in Washington, D.C., that was doing good business in wings. 'I decided to specialize,' he said, and he began to serve wings from five different restaurants he called John Young's Wings & Things," former News food editor Janice Okun wrote in 1996.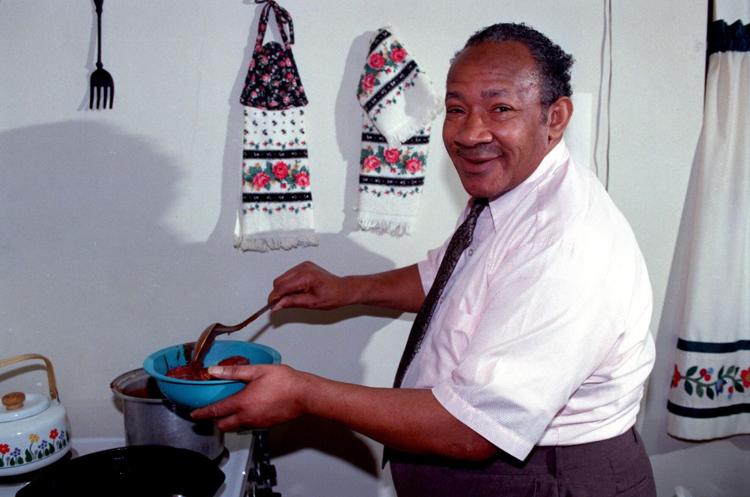 To this day you can find wings in mumbo sauce in the District of Columbia, the local Chinese takeout operators having added it for local flavor. The D.C. version? Dig into that history and you'll find mumbo's ancestor coming from a Chicago soul food restaurant in the 1950s, said Rachel Wharton, who dug into mumbo history in her "American Food: A Not-So-Serious History." More of Wharton's research showed "mumbo" sauce advertised with Alabama barbecue in 1963, as well.
The accepted story of the Buffalo wing The Buffalo Wing was born at the stroke of midnight on a Friday in 1964. Its originator was the late Teressa Bellissimo, who with her husband, the late Frank Bellissimo, owned the Anchor Bar on Main Street. According to the 1972 News story, the Catholic Church's no-meat rule was still in effect
The Buffalo soul food restaurants, including Young's, grew feeding people who'd uprooted as part of the Great Migration that brought more Black people north for factory work. They brought their comfort foods, like wings, oxtails and fried fish and grits for breakfast.
Young was Black, and he connected that to how he came to make a living selling wings. One of 14 siblings raised on an Alabama truck farm, "he knew all about wings because, he said, the wings had been an important aspect of poor people's diets in the South since before the Civil War. 'Slaves cooked with their whole heart, doing the best with sparse ingredients,' " he told Okun.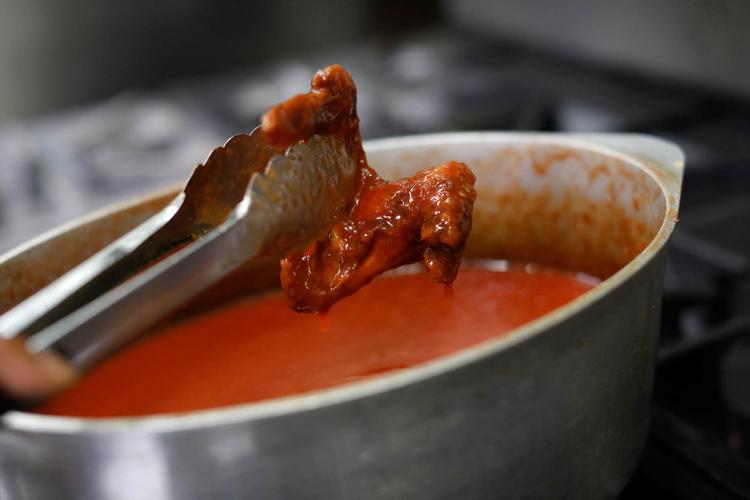 He cooked with his father in a riverboat kitchen, and ended up getting into the restaurant business.
What made wings interesting to everybody was "affordability," said Stone Brown, who started working for Young in 1979. "Most people discarded wings, you know," Brown said. "John Young sold chicken necks, chicken wings, chicken gizzards. He left no part untouched, and would use every piece of the chicken he could use for those snack boxes."
Brown credited Young with teaching by example. "If you work with someone who's a creative business person, learn all you can from them, because it will help you along the line," Brown said. "I opened my own restaurant later, after learning what to do, and not to do, in business."
Mumbo went extinct in Buffalo partly because "nobody was really vested into taking it over at the time," he said.
Mumbo wings were more difficult, complicated and slower to make. The Anchor Bar wing was simpler, and being disjointed, easier to eat with one hand while the other cradled a glass of Molson Golden.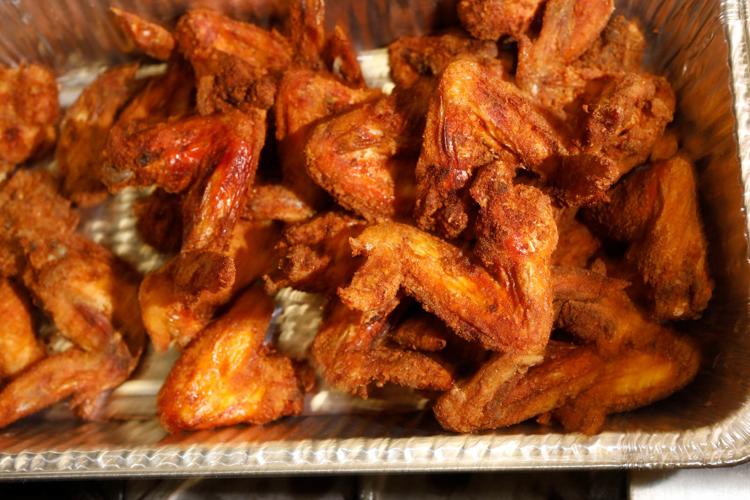 When John Young died in 1998, he was irked he hadn't gotten more credit, his daughter Lina Brown-Young remembers. As years pass, though, his daughter is glad to find that in Buffalo, people of a certain age remember John Young, perking up with hunger at his name.
"People in Buffalo know a surprising amount," said Brown-Young, who ran into her father's fans regularly during a past stint as a U.S. Census worker.
Which is why when Marc Moscato of Buffalo Bike Tours decided he wanted a real draw to anchor his wing tour, he called every Young in the phone directory until he found a Young who could put him in touch. She agreed to mix up some batches of mumbo wings for those occasions.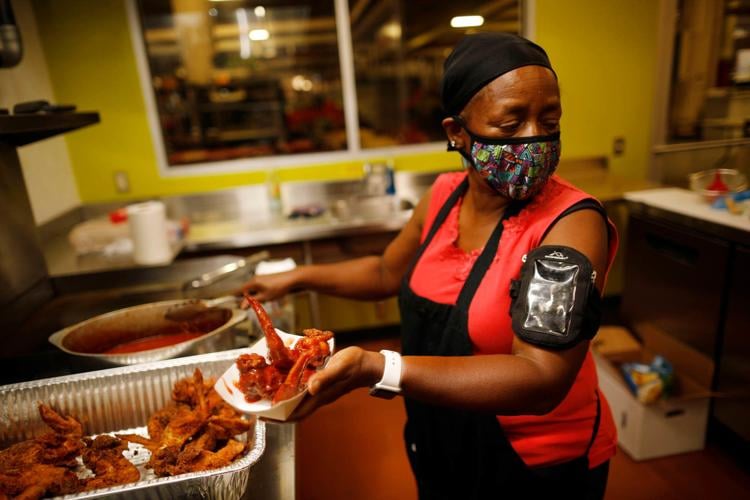 She's mixed up his secret recipe – sweet and tangy with a lively zing – and served it up three or four times this summer. She's not interested in operating a restaurant herself, with a definiteness of someone who knows the work.
It's not about money, anyway. It's about memory.
"There are places on the internet where his name is out there," Young's daughter said. "But overall, I feel like he didn't get the recognition he deserved."
Thankful to taste the beginning of Buffalo wing history with her help, I was glad to discover later a to-go helping of mumbo sauce, thanks to my newly unruly quarantine beard. I was so thankful for the reminder to give thanks for the wings John Young brought to town.
You can sign up for Buffalo Bike Tours' Wing Ride at buffalobiketours.com or by calling (716) 328-8432. There are limited public dates available, but private tours are possible, too. The tour is $55, $75 if you need to rent a bike. Three-hour guided tour includes chicken-wing-themed ukulele tunes, mumbo wing samples at the Broadway Market, bottled water, wing samples and beef on weck samples at the Lenox Grill, chocolates from the Sweet Whisk (just because), and a couple of fun souvenirs. The ride is about 10 miles and is at a leisurely pace (although we'll make you earn those mumbo wings). – From Buffalo Bike Tours' Marc Moscato
Stay up-to-date on what's happening
Receive the latest in local entertainment news in your inbox weekly!